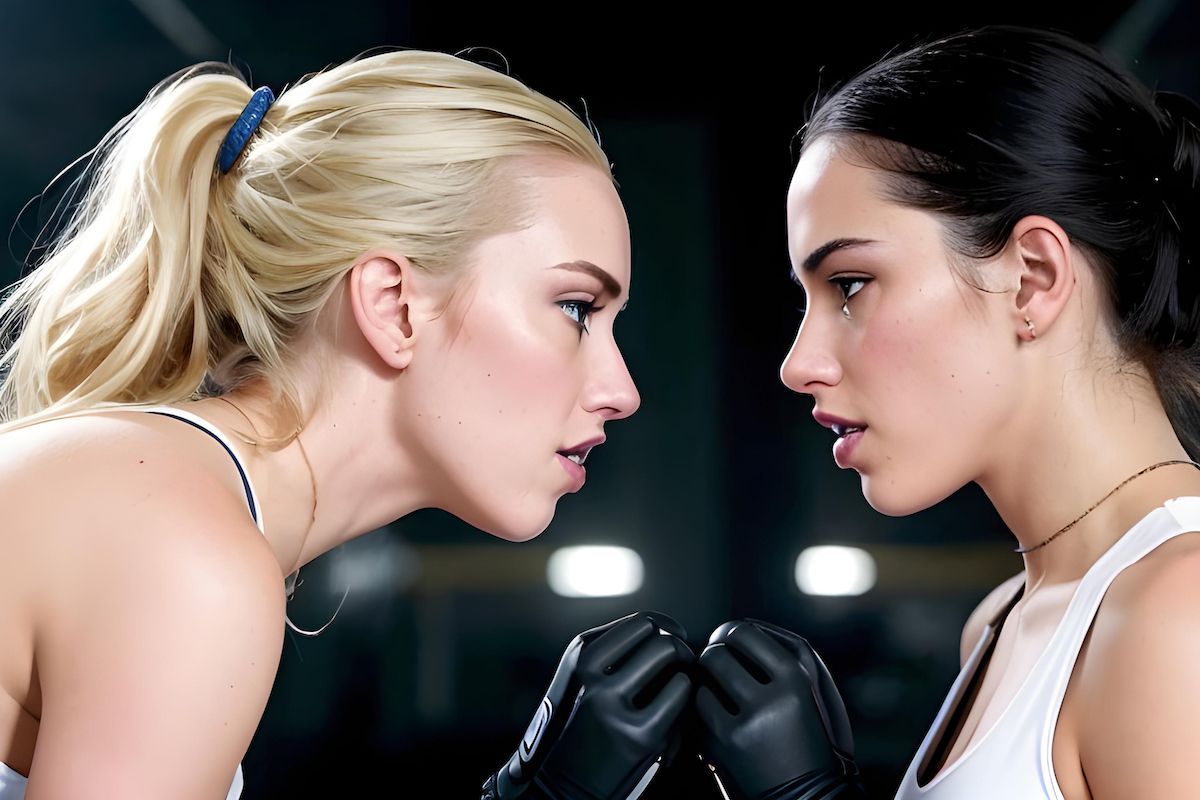 10 services for generating tournament brackets
Do you want to hold your own mega championship? This means that you definitely cannot do without a tournament bracket. In this post I have collected several online services for generating them.
Challonge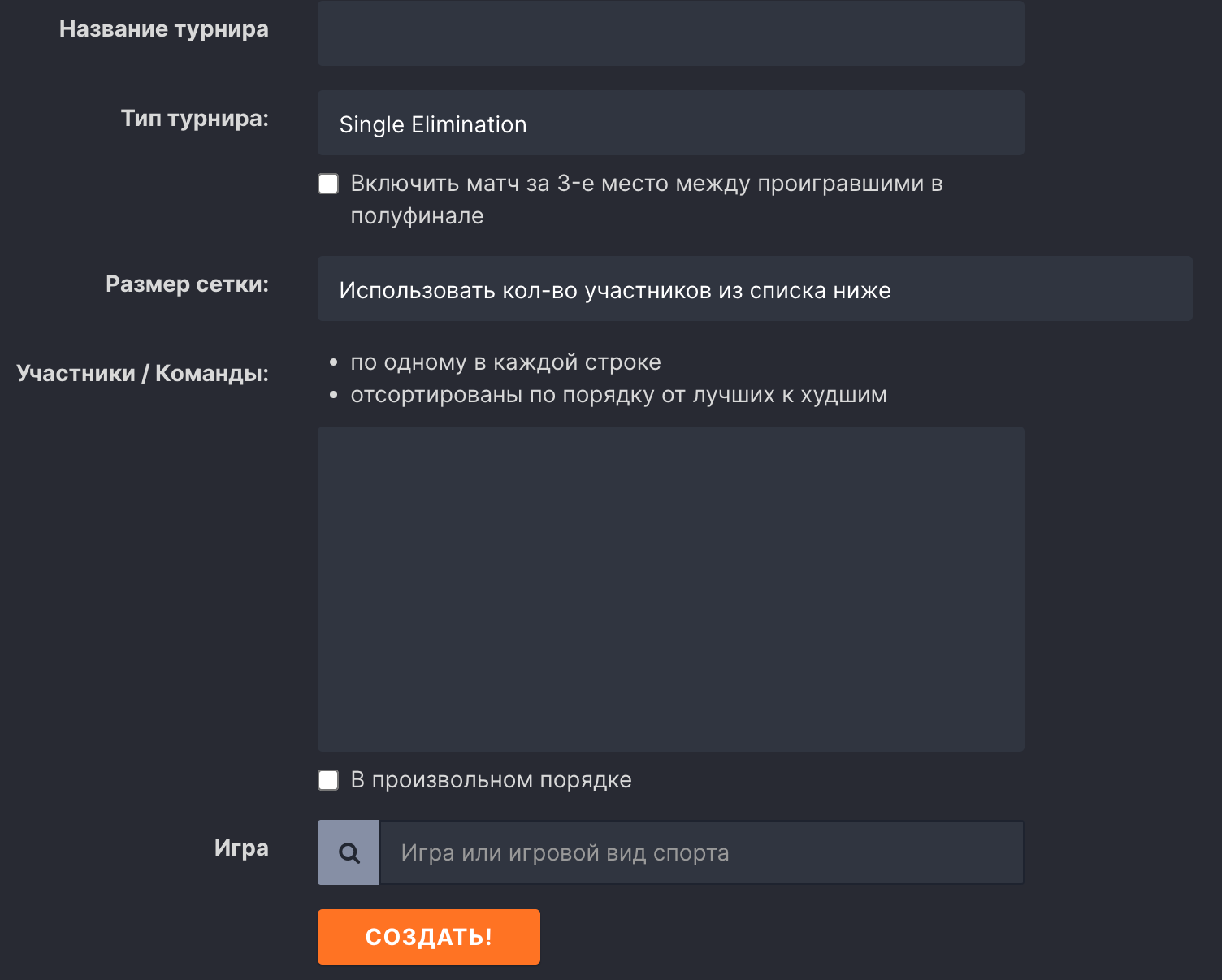 One of the few generators with a Russian-language interface. When creating a bracket, you can set the name of the tournament, select the type (Single / Elimination or Double Robin), you can additionally include a match for third place, specify the size of the grid and enter all participants. You can even choose a sport.
And this is what the generation result looks like.

Bracket HQ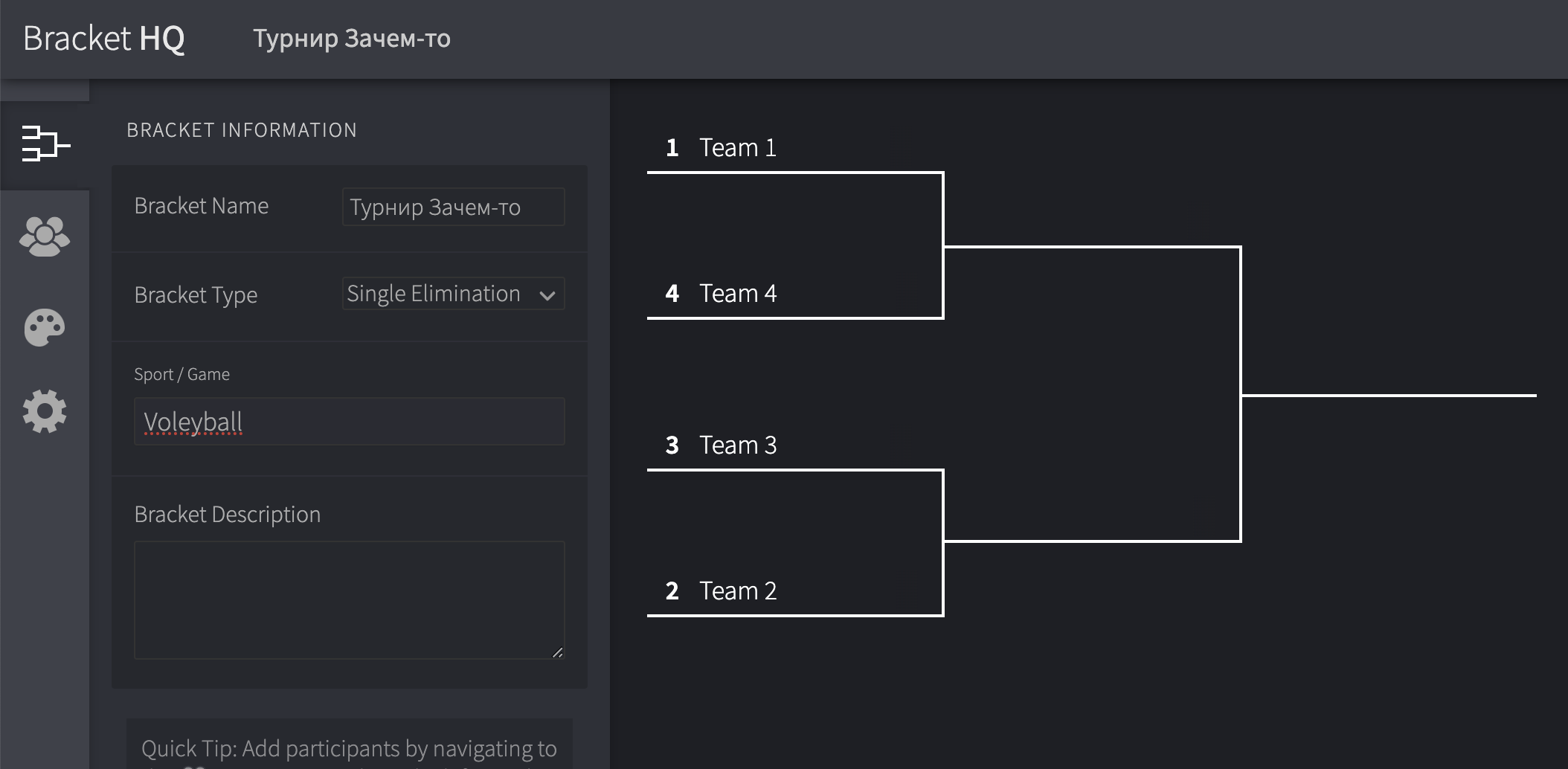 This service is suitable for you if you want to be able to fine-tune your future grid. But you will have to spend more time.
There are three sections available in the service:
Bracket Information - for basic table settings: name, type, sport and description;
List of participants with the possibility of randomization;
Choose from six color schemes.
In addition, you can exclude or, conversely, add the display of additional elements, such as tournament numbers, locations, change the date format and much more.
The result can be downloaded as PDF, JPG or PNG with format settings. In the paid version for $3 per month, you can remove ads, remove the watermark, add up to 64 participants, use an unlimited number of tournaments, and limit access to account management.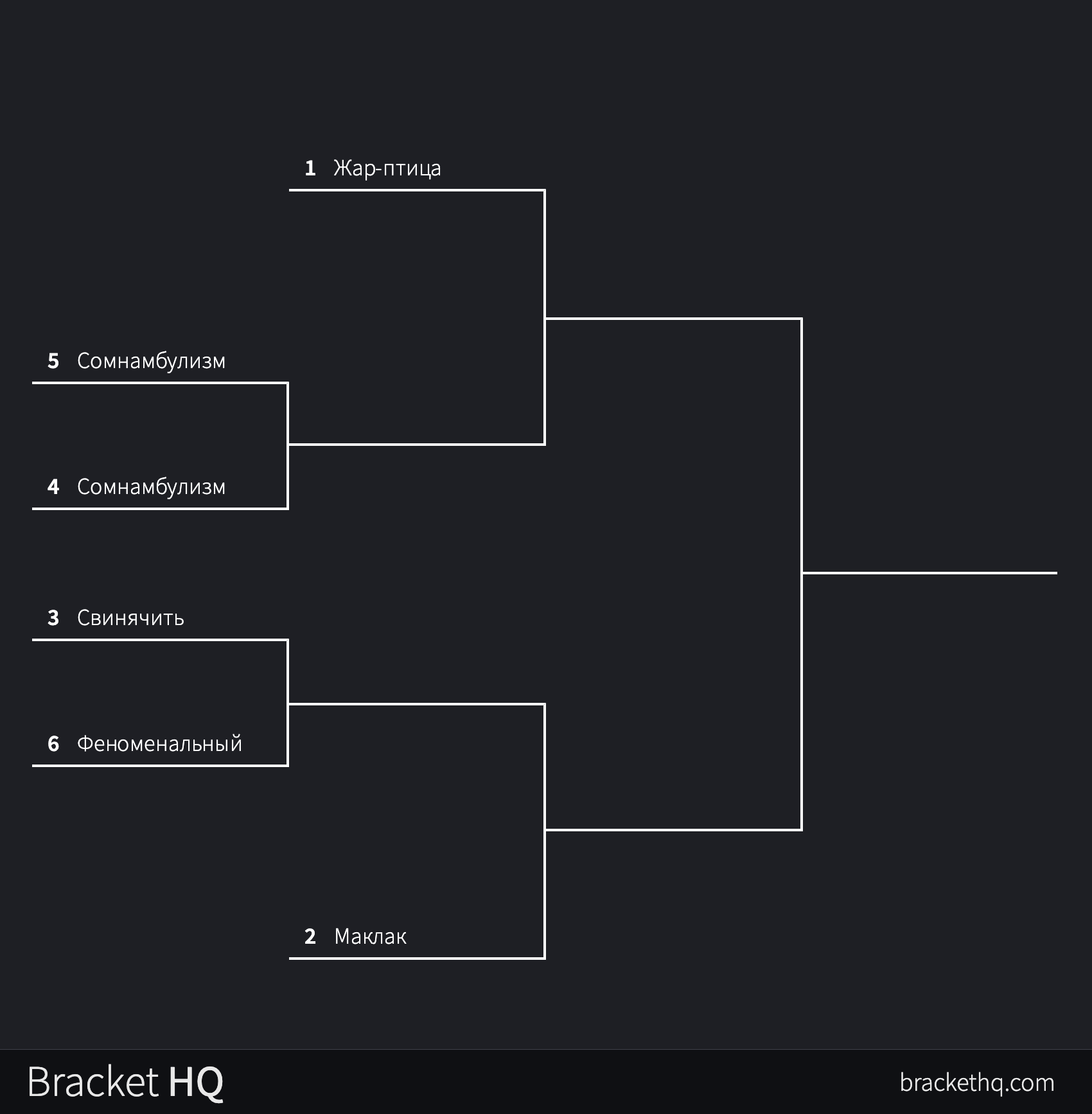 Tournament Bracket Generator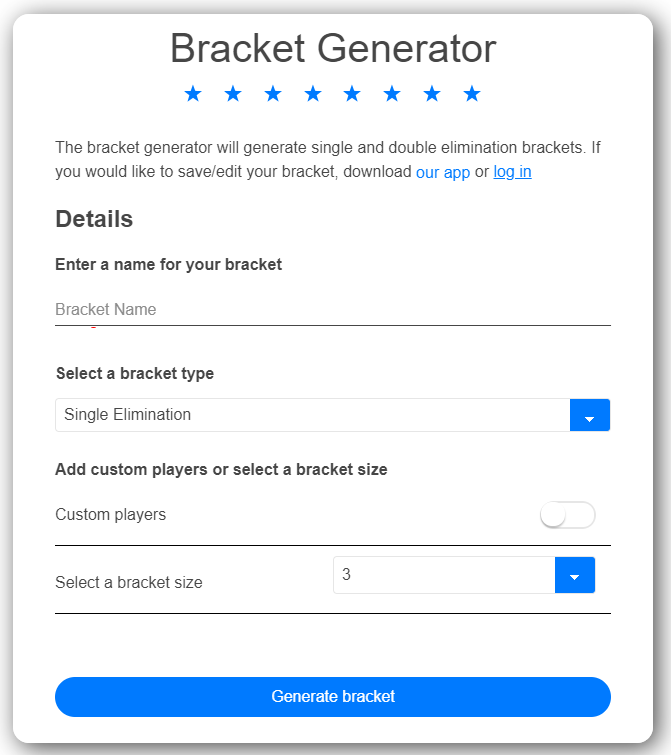 A simple generator in which you can select the type (Single, Double), field size, enter the names of the commands, and that's it.
There is a separate application for iOS, some functions are available only after registration.

Free Tournament Bracket Maker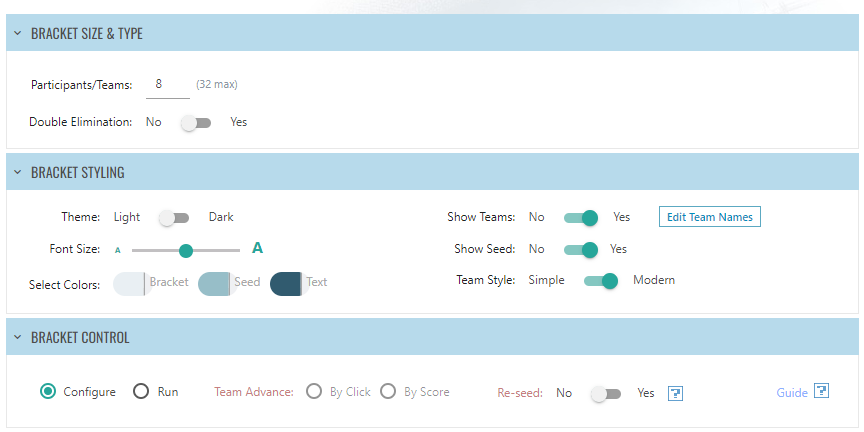 One of the most customizable generators. You can specify the number of teams, enable Double Elimination, fully customize the grid style and control its behavior. There is a possibility of draws. After registration, you can save your creativity and choose a sport.

Score7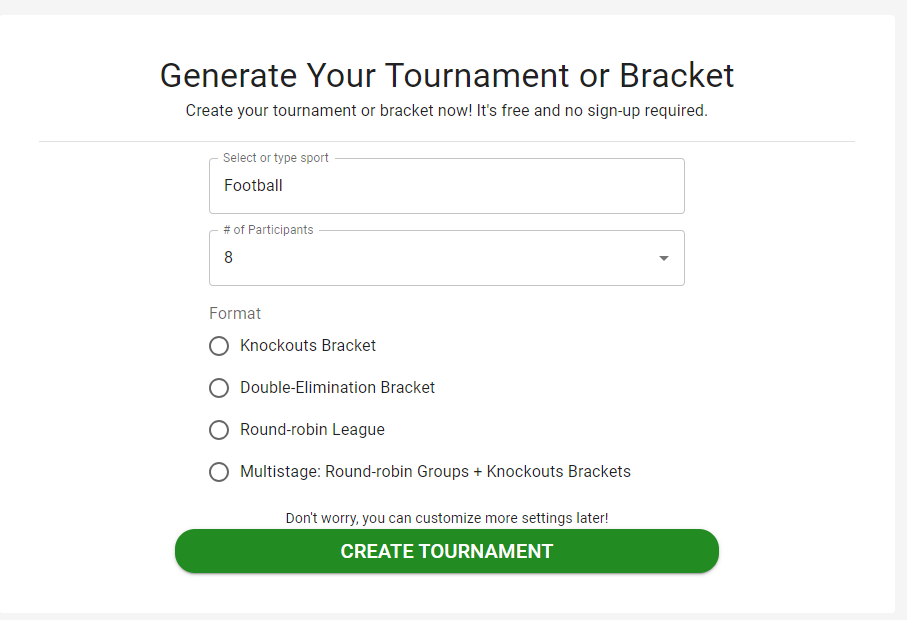 This, on the contrary, is a very simple generator. You can select the sport, number of participants and bracket format.
But then the fun begins. After the initial generation, you can already edit the contents of the fields and the appearance of the grid. You can record results, keep statistics, plan competitions.

Tournament Bracket Creator
Those who are interested in sports will find many interesting grid generators here. But if we talk about the basic bracket itself, then you can specify the name, select the number of teams and the type of draw.
Then all that remains is to fill the grid with the required values.

Tournament Bracket Generator (Comment Picker)
In the free version of this site, you can simply specify the names of the teams and the type of division of them into a grid. After which you will receive a finished grid divided by rounds.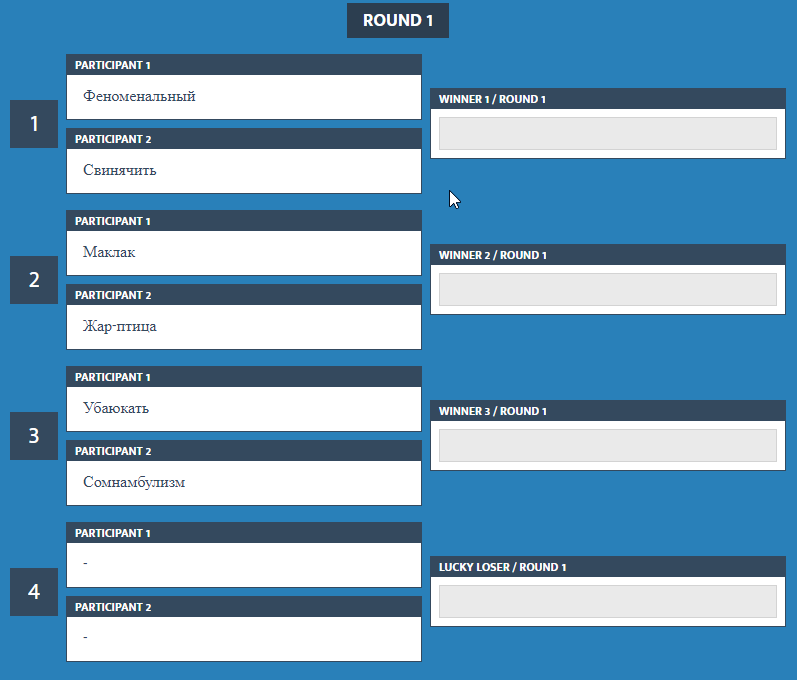 I don't understand what the differences are between the free and paid versions, other than disabling ads.
In general, this is an online image editor, but it has a special section for working with tournament grids. Thanks to this, you have a choice of many colorful and varied templates and the ability to edit absolutely every aspect.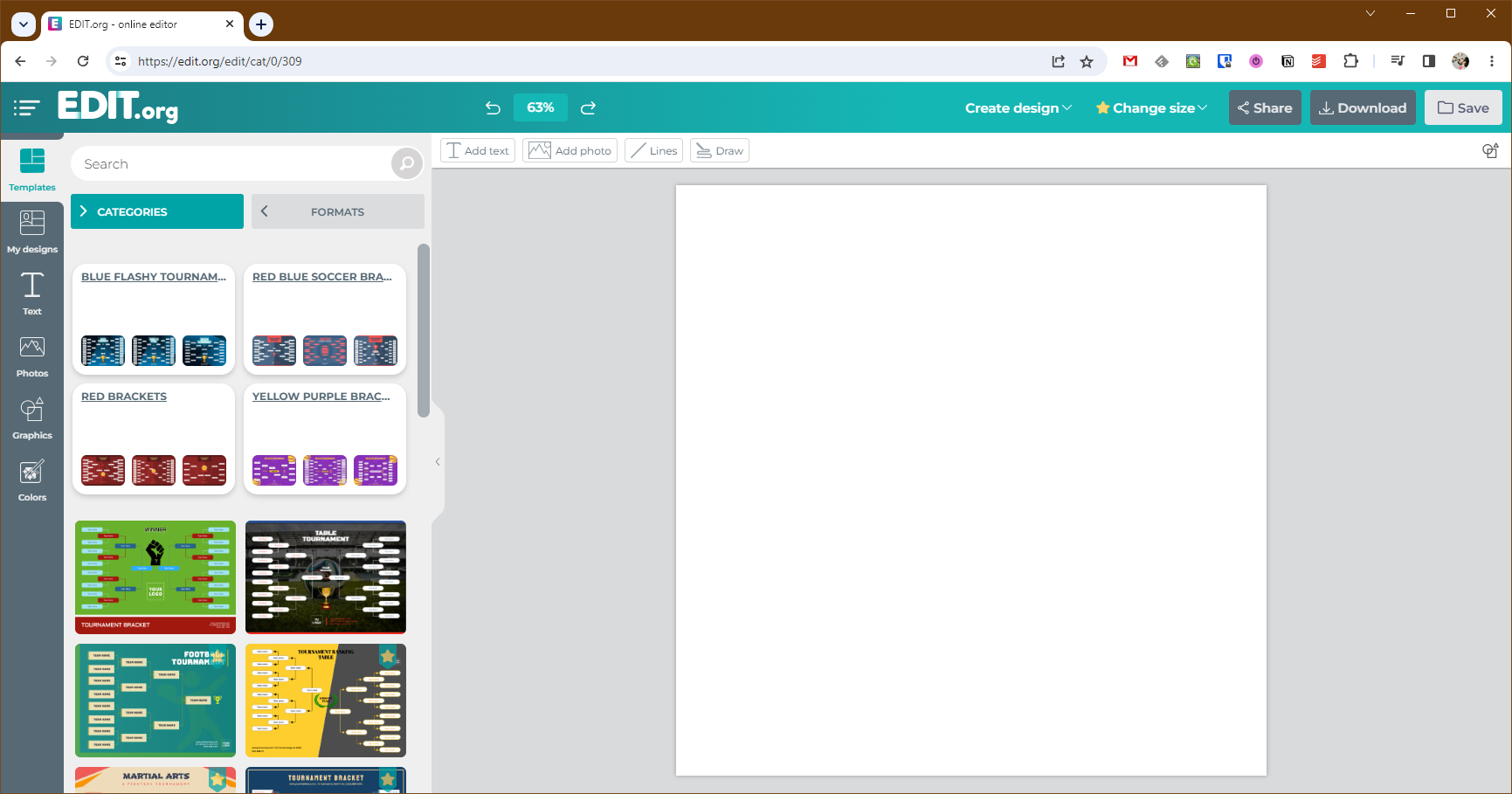 Some features are locked behind a premium subscription, but when working with tournament grids you are unlikely to encounter any restrictions.
Free Bracket Maker
This is probably the most advanced tournament grid generator. There are different types of grids, table displays, several types of templates and much more. It is possible to configure voting and predictions.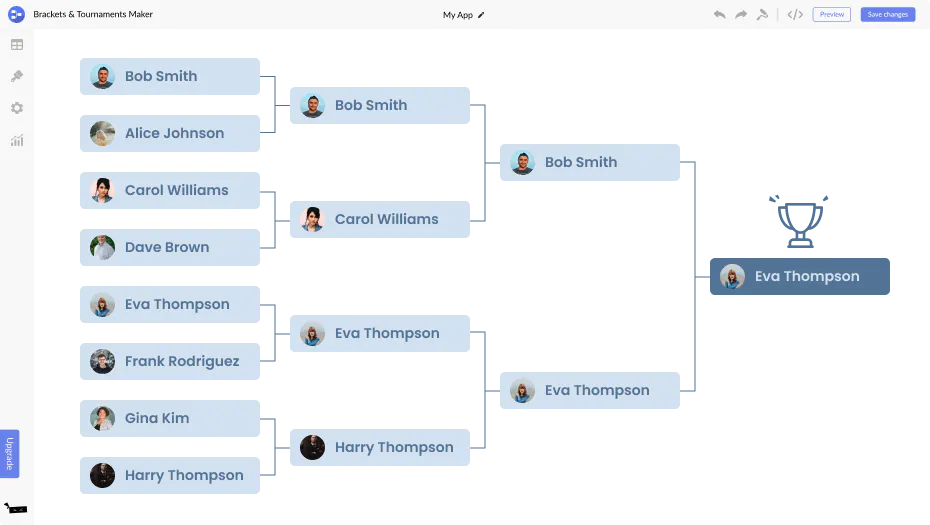 The free plan comes with some limitations. For example, no more than 300 grid views. Paid ones start at $11.89 per month when billed annually.
Free Tournament Bracket Generator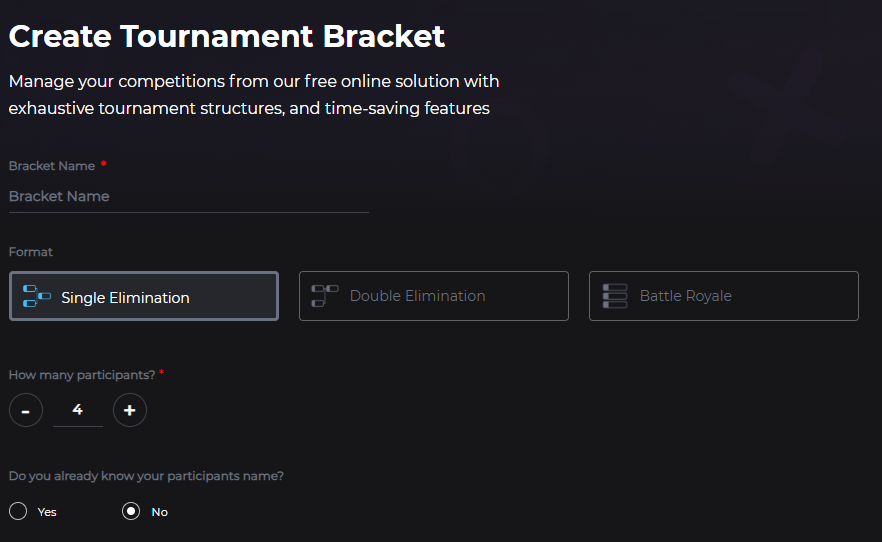 Another simple and free site for generating grids. You can select the type of elimination (Single, Double, battle royale) and the number of participants. In additional options you can configure the number of matches per day, their duration and start and end dates.