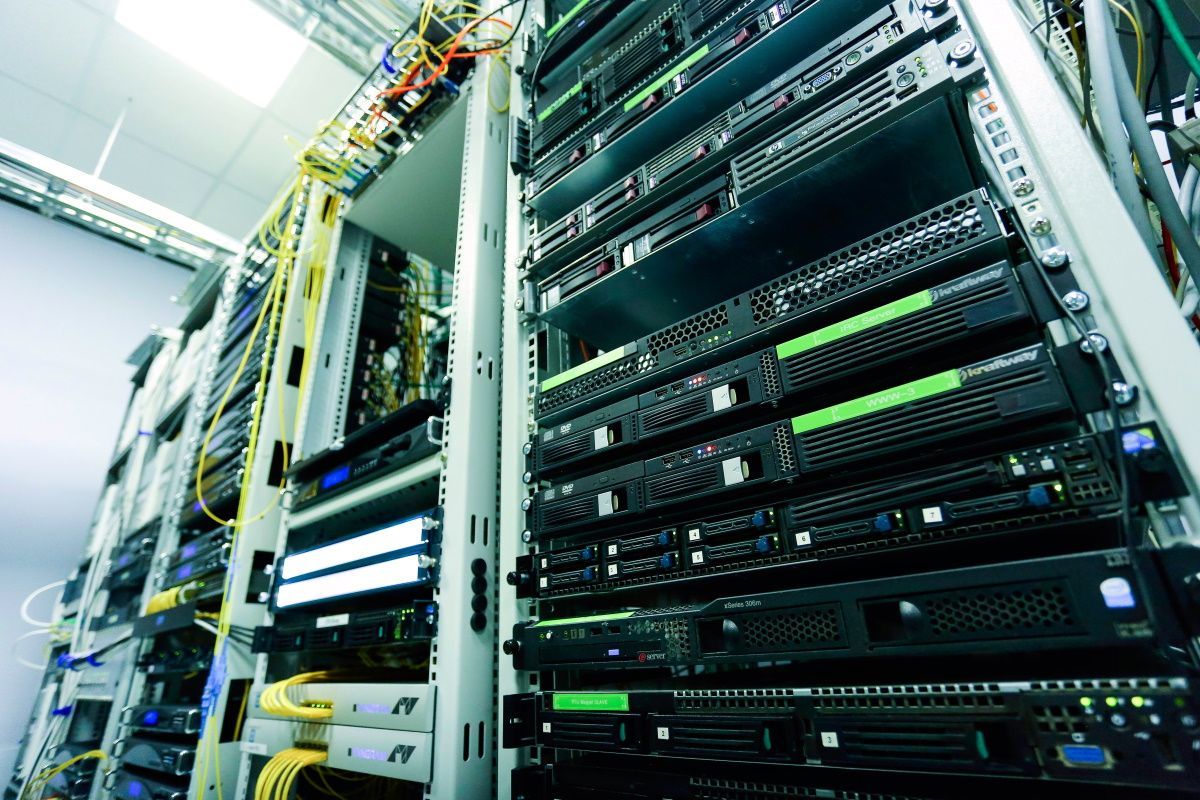 10+ cloud backup apps
One of the rules for working with digital data is to always have a backup. I follow it rigorously, so even with a complete change of computer or smartphone, I do not worry at all that something will be lost.
In this article, I have collected several applications for backing up information to the cloud. It is important to understand that we are not talking about cloud storage (such as Dropbox), but about a full-fledged backup of information.
Vinchin Backup & Recovery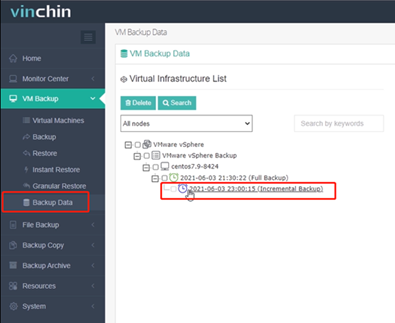 Vinchin provides a series of data backup, instant recovery, and offsite DR solutions for private cloud, public cloud and hybrid cloud environments. And its advantage is supporting the world's most mainstream virtual environments including VMware, XenServer/XCP-ng, Hyper-V, RHV/oVirt, OpenStack, Sangfor HCI, Oracle Linux Virtualization Manager and Huawei FusionCompute (Xen Based).
With Vinchin Backup & Recovery, I can build and fully utilize offsite DR center by deploying offsite backup copy feature on demand. All local backed-up data can be copied to offsite DR center on schedule, in case any emergency occurs, users can simply transfer back the well-protected backup copy to onsite production system, minimizing business downtime.
Acronis True Image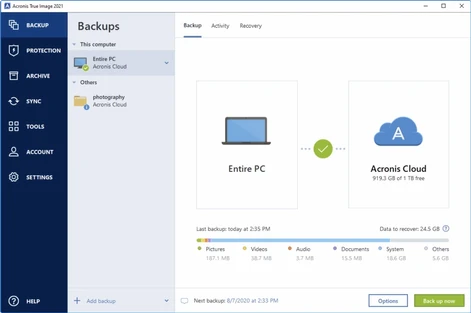 I'll start with the coolest, in my opinion, tool for backing up data and the entire system in general - Acronis True Image.
The main task of Acronis True Image is to create local backups of various types. But within the framework of the article, cloud storage is important to us. It's called Cloud Backup in the app, and you can use it to back up your most important data to the cloud. That gives not only an additional layer of protection, but also access to information from any device.
Acronis Cloud, according to independent tests, is 13 times faster than similar solutions from competitors. The connection is protected by AES-256 End-to-end encryption. The cost depends on the amount of information.
Backblaze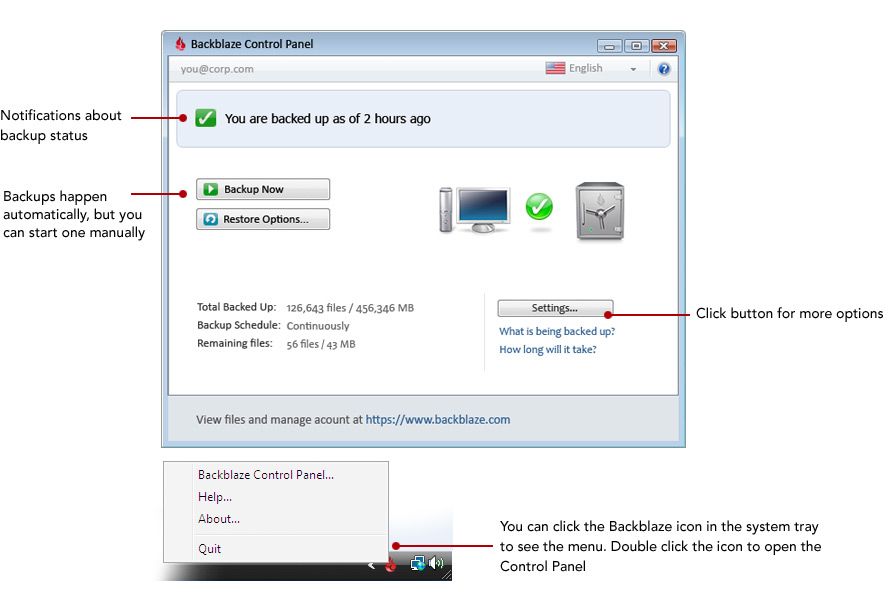 This is also a very famous service. And it is focused specifically on cloud backups. The service helps you create a backup copy of any files on your computer (regardless of their size). Additionally, copying of external USB devices is supported.
For residents of the United States (and if you really try, other countries) there is a Rapid Restore option. The service on request can send a hard drive with all your data for local data recovery. All information is encrypted with a private key.
Files deleted on a computer and their history are stored on Backblaze's servers for a month. For an additional fee, the period can be extended up to a year.
The cost is taken for the computer, not the amount of information.
Carbonite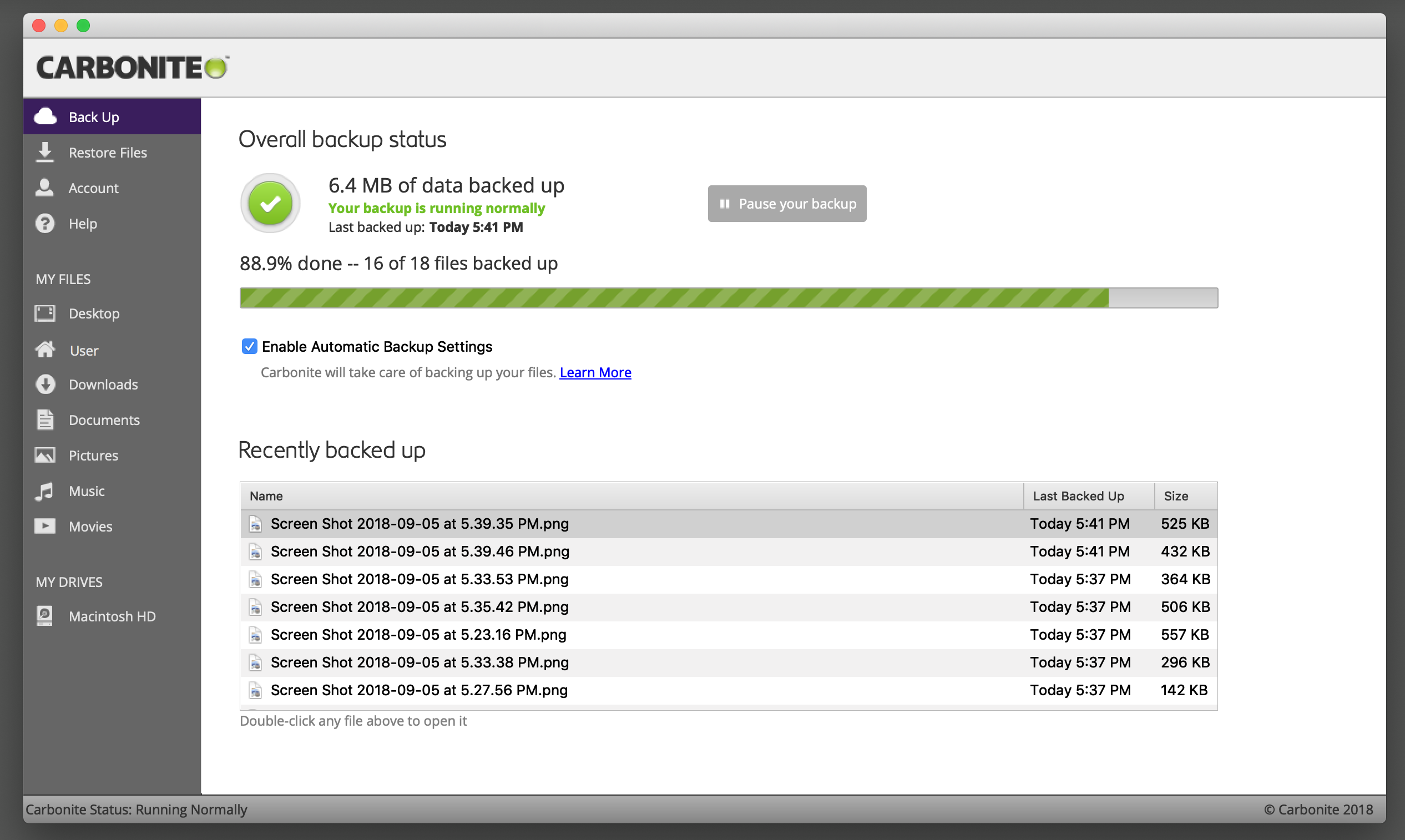 Carbonite offers unlimited cloud storage for your computer and removable media. As with Backblaze, it is possible to order a physical copy of the data. The data is encrypted with a 128-bit key.
The cost depends on the number of computers.
Comodo Home Backup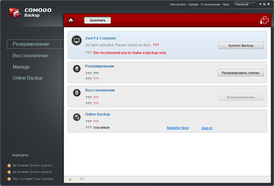 A simple and unassuming cloud backup solution like all Comodo products. The storage capacity is only 100 gigabytes per year. As far as cost is concerned, there is only one tariff plan.
Duplicati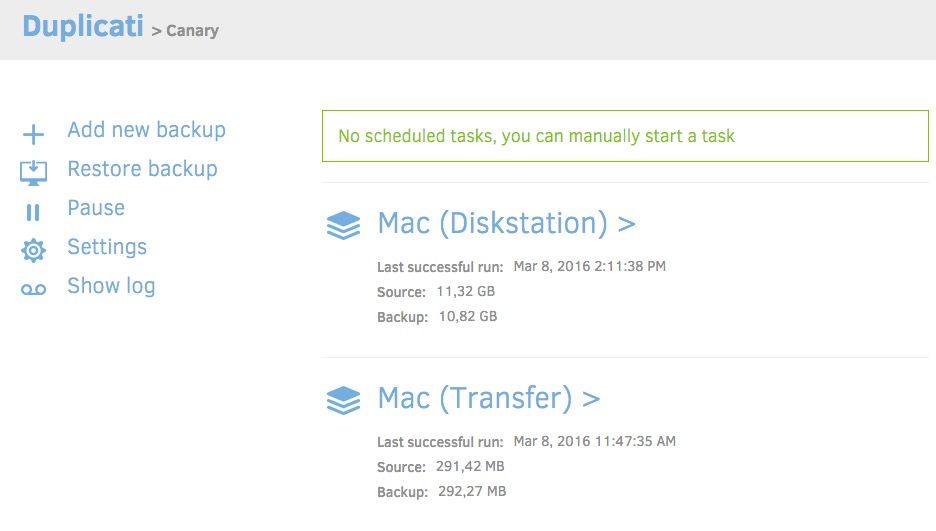 Duplicati is for those looking for a free way to back up to the cloud. The app is also available for Linux.
The application itself is free, but you will have to take care of choosing and paying for cloud storage yourself. Supported protocols are FTP, SSH, WebDAV, as well as Backblaze B2, Tardigrade, Microsoft OneDrive, Amazon S3, Google Drive, box.com, Mega, hubiC and many others.
The data is encrypted with an AES-256 key. There is support for incremental backup and data deduplication.
Iperius Backup
Iperius Backup supports many of the standard features for local data backup: disk imaging, incremental backup, cloning and much more.
On top of that, there is the option to create a copy to NAS, USB drives, FTP or Google Drive, OneDrive, Dropbox, Amazon S3, Azure Storage.
The cost depends on the number of computers, and the license is unlimited. The data is encrypted with an AES-256 key.
Keepvault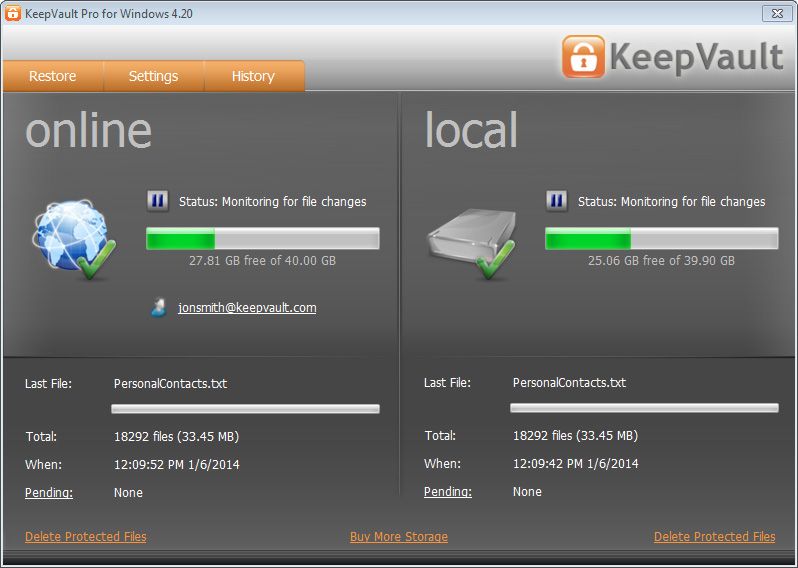 The advantage of KeepVault is that you can back up any number of devices. But there are also disadvantages in the form of a maximum file size of 500 GB. Physical copy can be ordered.
The cost depends on the amount of storage.
SpiderOak One Backup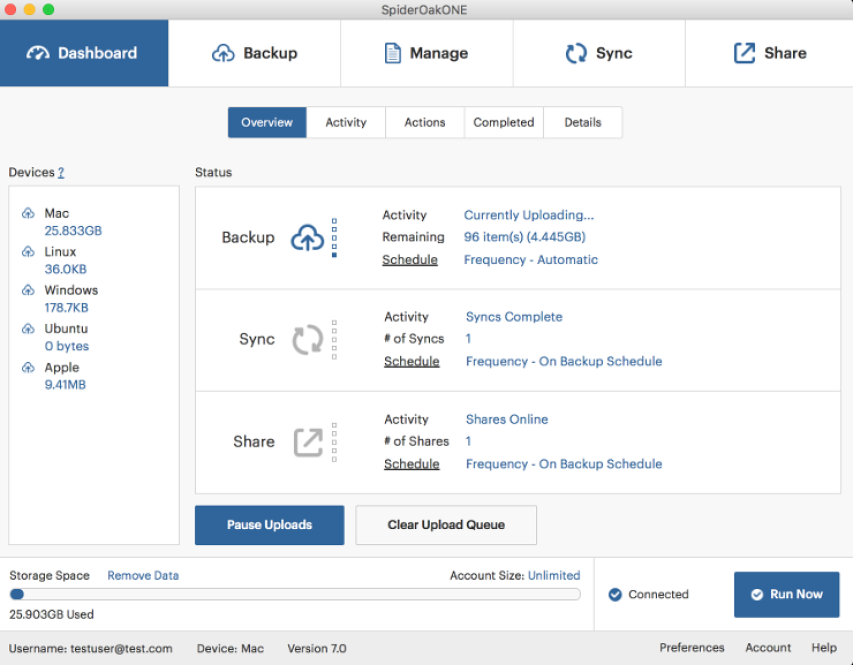 SpiderOak's motto is commercial-grade data protection for home users. All data is encrypted End-to-End, and in general, the service works on the principle of Zero Knowledge, and the application is available even on Linux.
Of the additional chips, it is worth noting the ability to share a file, as in a regular cloud storage.
The cost depends on the amount of storage.
Tarsnap
Service for true paranoid and geeks, which is why there is no screenshot above. If you have BSD, Linux, OS X, Minix, Solaris, Cygwin, or a similar operating system, then this is your choice.
The data is encrypted with a personal key, and the application sources are open. Amazon was chosen as the storage.
The cost depends on the bandwidth and volume in the cloud. There is file deduplication.
Uranium Backup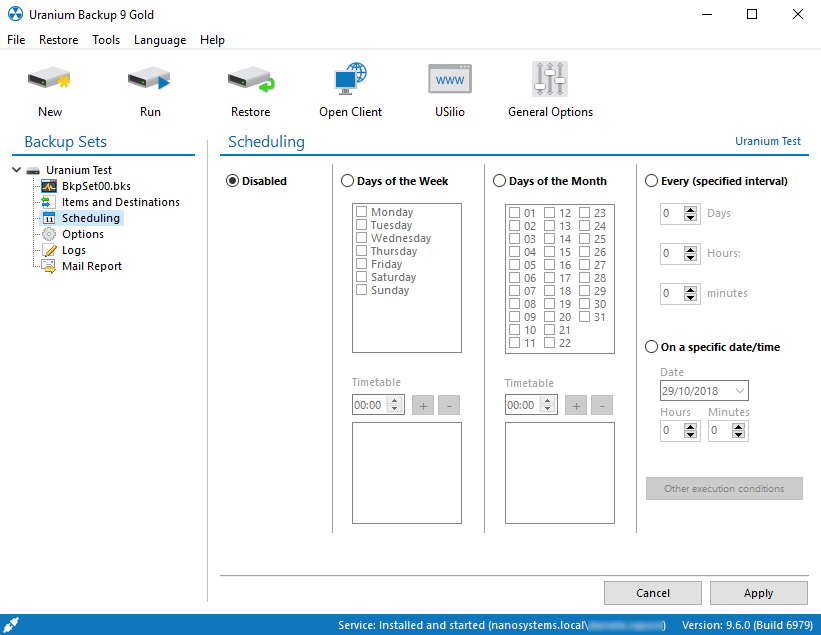 Have you dreamed of having a backup on tape? Uranium Backup is needed exactly for this. Well, also for online backup.
There are several versions of the application:
Base - allows you to create full disk images (disaster recovery: Vista, 7, 2008 / R2), create files larger than 4 GB, run in service mode, synchronize with deleting files and automatically update Uranium Backup.
Pro Tape - has all the features of the Base version, plus gives you the ability to back up to a tape drive.
Pro Burn - has all the functions of the Base version, plus makes it possible to backup by burning to CD / DVD / HD-DVD and Blu-Ray.
Pro SQL - has all the functions of the Base version, plus makes it possible to backup and restore Microsoft SQL Server databases (versions 7.0, 2000, 2005, 2008 / R2, Express Edition).
Pro Shadow - has all the functions of the Base version, plus makes it possible to copy using Volume Shadow Copy.
Pro Virtual is a professional and flexible backup system for VMware ESX virtual machines. The solution allows you to copy virtual machines to ESX / ESXi / vSphere hosts, including free versions of hypervisors. Uranium Backup Pro Virtual installs in a few seconds and can perform hot backups (copies of running virtual machines). Uranium Backup Pro Virtual features allow you to configure image-level backups for an unlimited number of ESX, ESXi and vSphere servers and virtual machines.
Gold is a fully functional edition that includes all the features of previous versions, as well as the function of hot copying of running virtual machines.
Zoolz
I have been using this particular service for backing up data for many years, despite all its disadvantages.
I'll start with the minuses. The developers almost gave up on home users, and the application does not develop. Backups are made only to "cold" storage. This means that you will need to wait (from a few minutes to hours) to start data recovery.
Pros. Unlike any other service, Zoolz does not require storing a local copy of your data. All files are stored forever on the company's servers. There are no restrictions on computers or size of files.
And I'll say right away that I have recovered many times data that disappeared along with the computer more than three years ago.
The cost depends on the amount of storage.