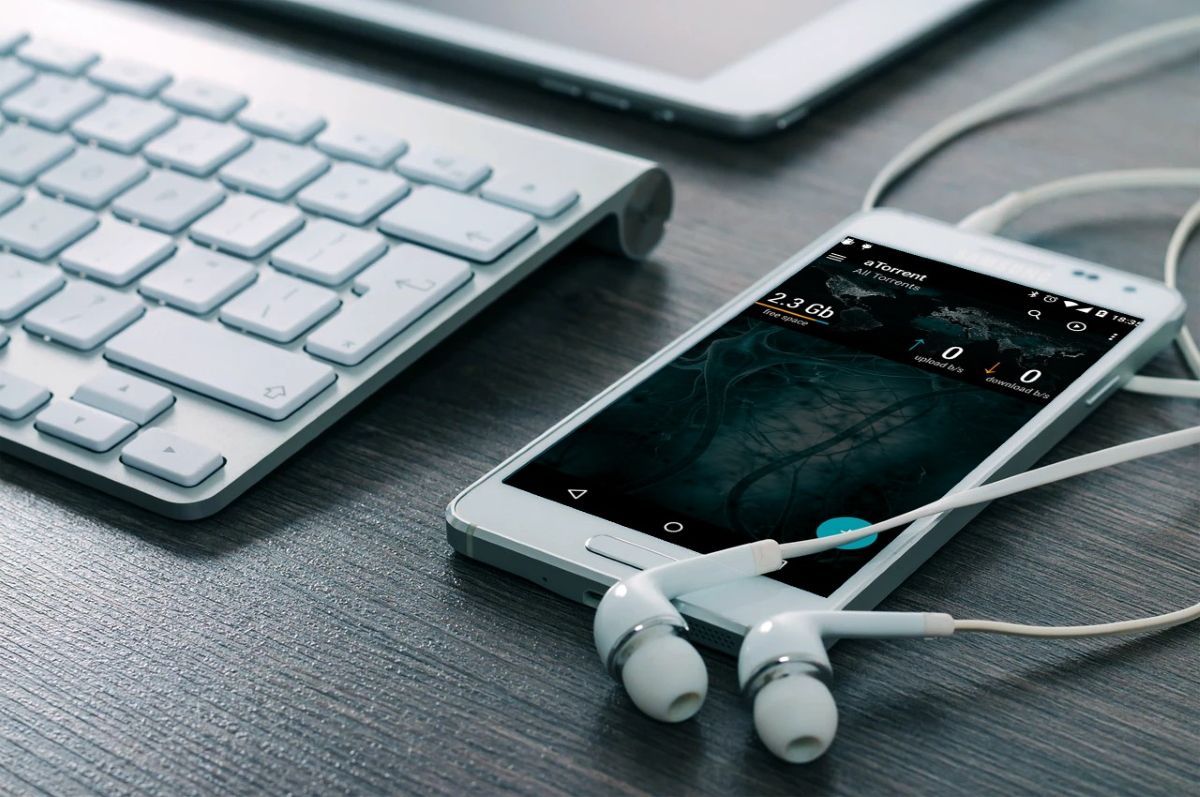 6 working torrent clients for Android in 2020
There is no decentralized Internet from startup "Pied Pied Piper" from the series "Silicon Valley", but we can play a demo version. Yes, torrent clients have similar mechanics.
This is autotranslated version of this post
Large files transmitted by a peer-to-peer protocol that can be used on the go. The more people who use and distribute a heavy file, the easier this file becomes.
For fans of torrents, there are applications on Android. Here they are.
µTorrent
µTorrent is an application of the well-known desktop client for working with torrent files. All-inclusive: unlimited download speed and file size, the ability to flexibly configure restrictions on downloads and transfers, search for torrents, RSS subscriptions, support for magnet links (direct download without intermediary files), synchronization with a desktop counterpart, switching work networks (like Wi-Fi (and mobile), built-in player, its own media library, local file saving, dark mode and other small things. Well, listen, we will discuss all other clients, starting from µTorrent.
Will we consider in-app advertising a minus? But such comfort somehow needs to be maintained. I think you can be sympathetic.
aTorrent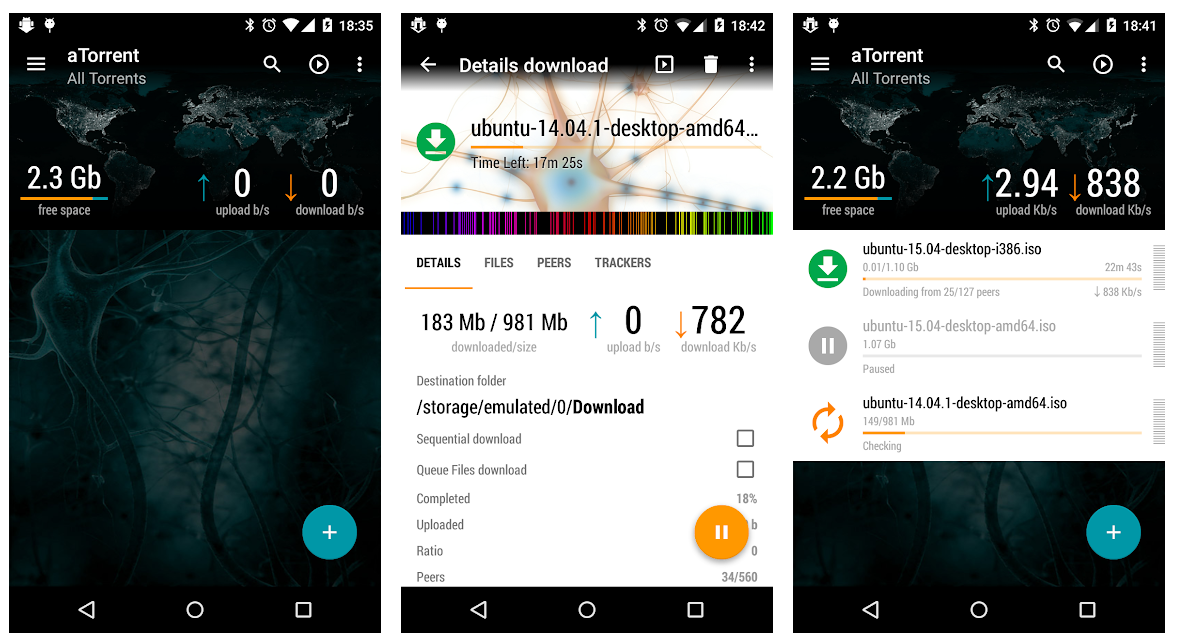 aTorrent, in principle, has similar functionality, but developers are trying to highlight it a little. For example, a colorful interface, sharpened on the topic of neural networks, decentralized Internet, and that's all. Well, they still have parallel downloads and a choice of folder where to download the file. People do not respond very well, because for some the application stops working in the background, stops downloading and something else is there. But the interface and design are cool, yes.
tTorrent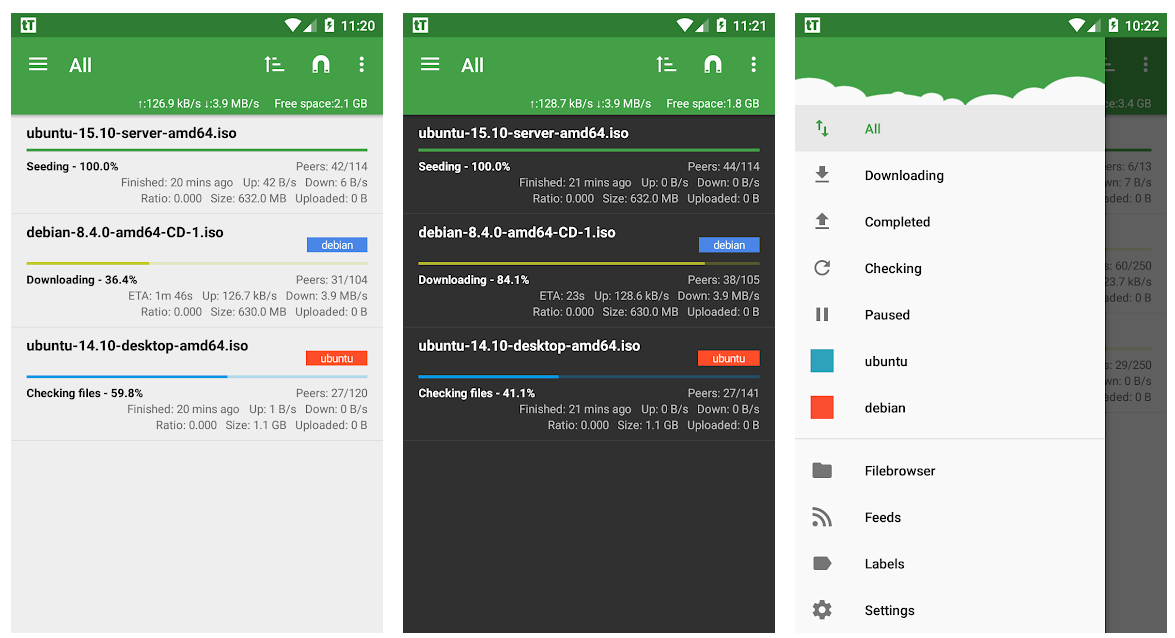 All the necessary tools are available, except for synchronization and desktop management. This is a simple and easy client that will help you download the desired file. I also found an IP filter and proxies, but did not understand how to use them (but I realized that few give it away for free).
Bittorrent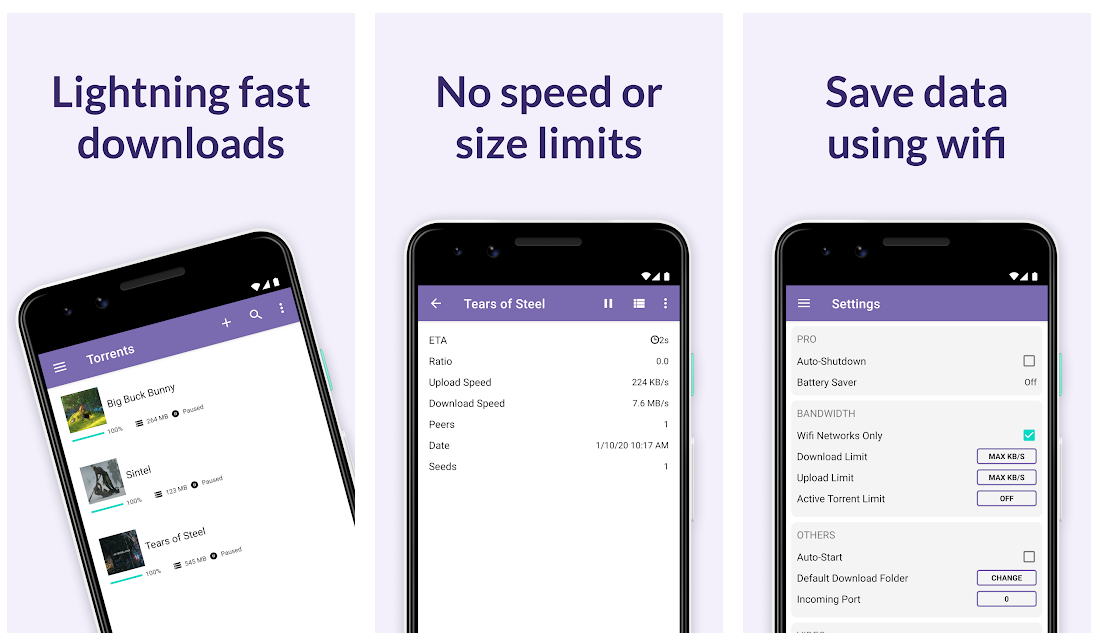 Clean, beautiful design. It has all the necessary arsenal. Never overloaded. Focused on music lovers. That's what I would say, and would not add anything else, but I really want to. There is synchronization, RSS, control, as a remote control, desktop version of the client. Doesn't resemble anything? Yes, they are very similar with µTorrent. This is not surprising, since they have an almost identical code, since someone acquired someone back in 2006. Therefore, choose this or that, you decide purely by color preference.
zetaTorrent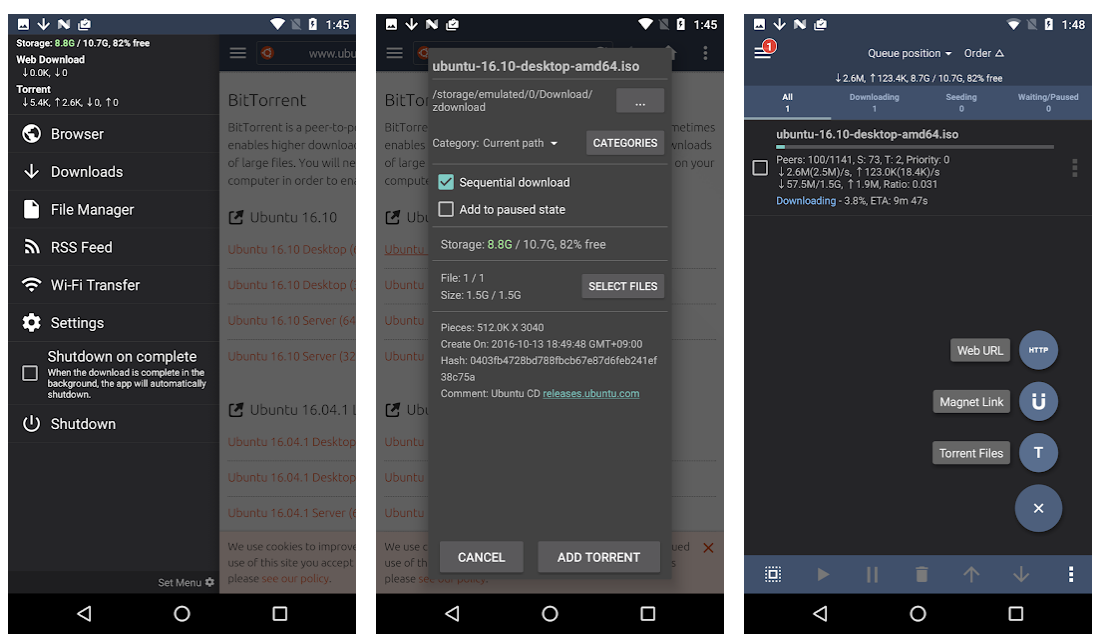 An application that your system administrator will definitely enjoy. Geek's version of the torrent client for Android, which has almost all the necessary arsenal. So what, what an ugly design, but even desktop clients can compete. The lite version has reduced the number of RSS feeds and there is an unobtrusive ad.
Fluid
Another "muscular" contender for the title of the coolest torrent client for Android. If in the previous version there was a slight flaw with the design, then it is not here - the ideal Material Design with support for a dark theme. There are all the tools of a healthy torrent client (and even more). IP filtering, working with proxies, downloading files with multiple files inside, setting download speed for different files. And the most important thing is that all functions are open in the free version. In the paid version, you only get rid of advertising. Flud is more than worthy of this donation.