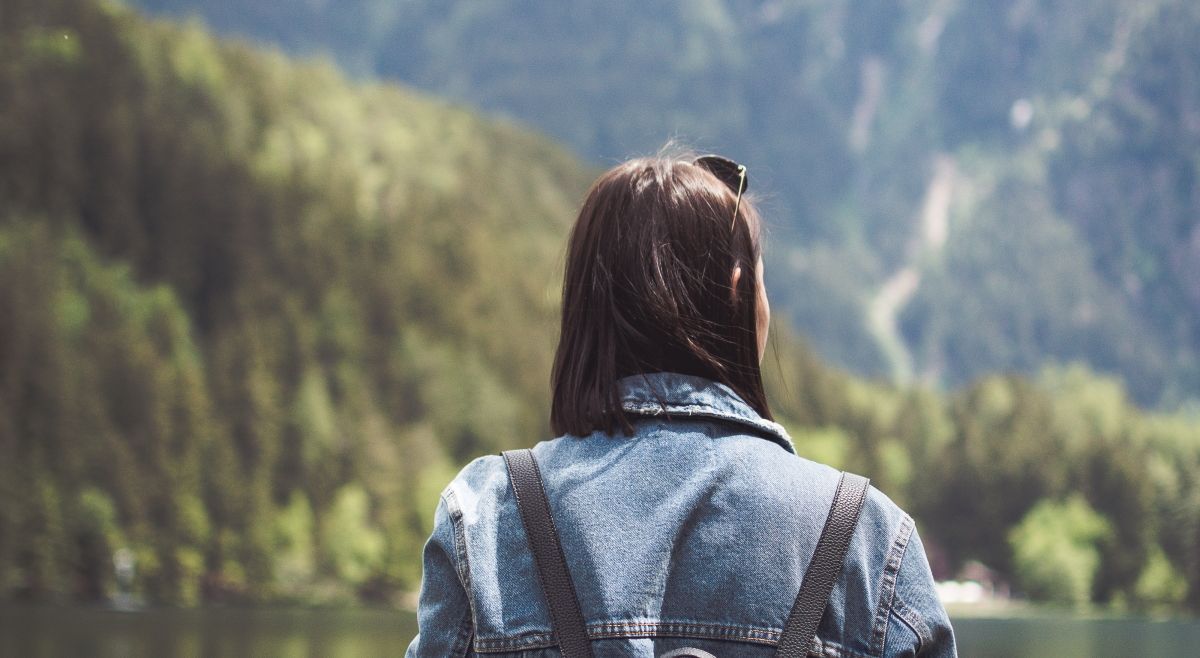 8 apps to plan and track routes while hiking
There are many useful apps and gadgets for hikers and hikers. In this article I will tell you about several programs that will help you create a route and stick to it along the way.
AllTrails
AllTrails provides detailed and hand-selected hiking maps. Reviews, photos from the huge community of the application are available for all maps. The database contains more than 100,000 routes with filtering by the required parameters.
With AllTrails, you can automatically record your trekking movements. Once completed, you can view your stats and achievements. Of course, you can create your own routes and maps.
komoot
Komoot can help you plan a route for a hike, bike ride or even mountain biking. Offline voice navigation is supported. There is a large database of ready-made routes.
For cycling routes, the road type is displayed. Points of interest and elevations have been mapped by the community.
Your trips can be automatically tracked in the app and shared with friends.
Hiking project
The Hiking Project offers deep map detail comparable to the printed version. Navigation, hills, location photos and more. The app suggests places to visit along your route.
The community can supplement the maps with their information or create their own routes.
Gaia GPS
Gaia GPS is a mapping service that offers topographic, road and aeronautical maps of the entire world. They can be downloaded to your device for offline use.
Of course, there is the possibility of synchronizing data between devices. Synchronization includes not only maps, but also traversed routes, photos, points of interest.
You can create and track your routes.
Wikiloc Outdoor Navigation GPS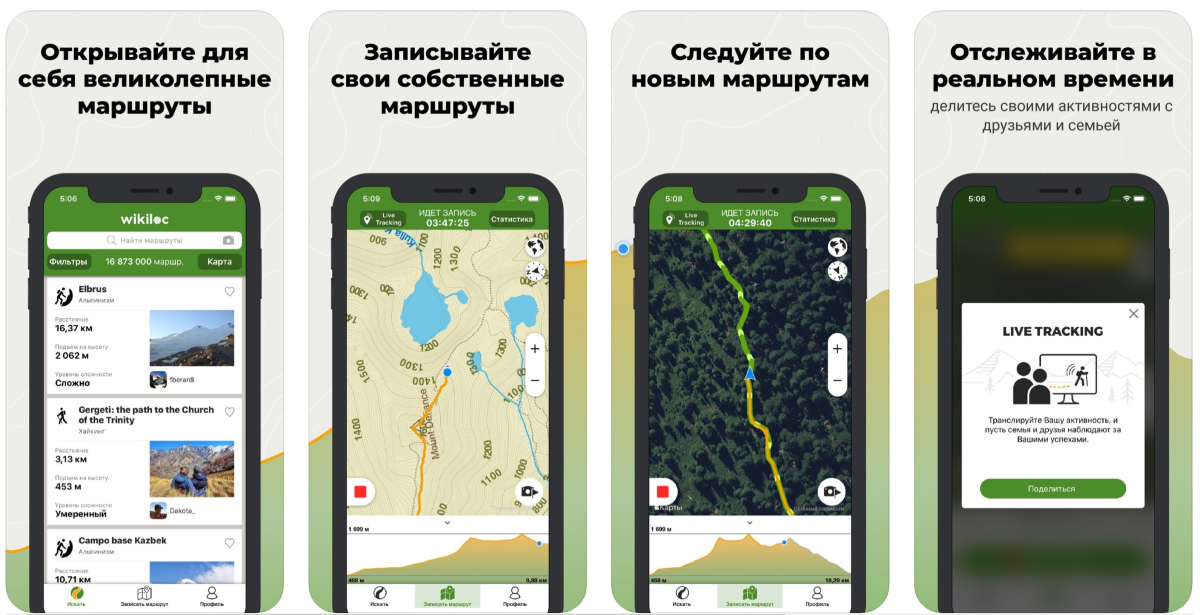 Wikiloc Outdoor Navigation GPS has over a million routes available worldwide. The routes are categorized by type: hiking, running, cycling, MTB, kayak, skiing and more.
You can plan your routes and add your photos.
Premium subscription activates in-app GPS navigation, real-time position tracking, the ability to share GPS coordinates, and more.
AlpineQuest (Android only)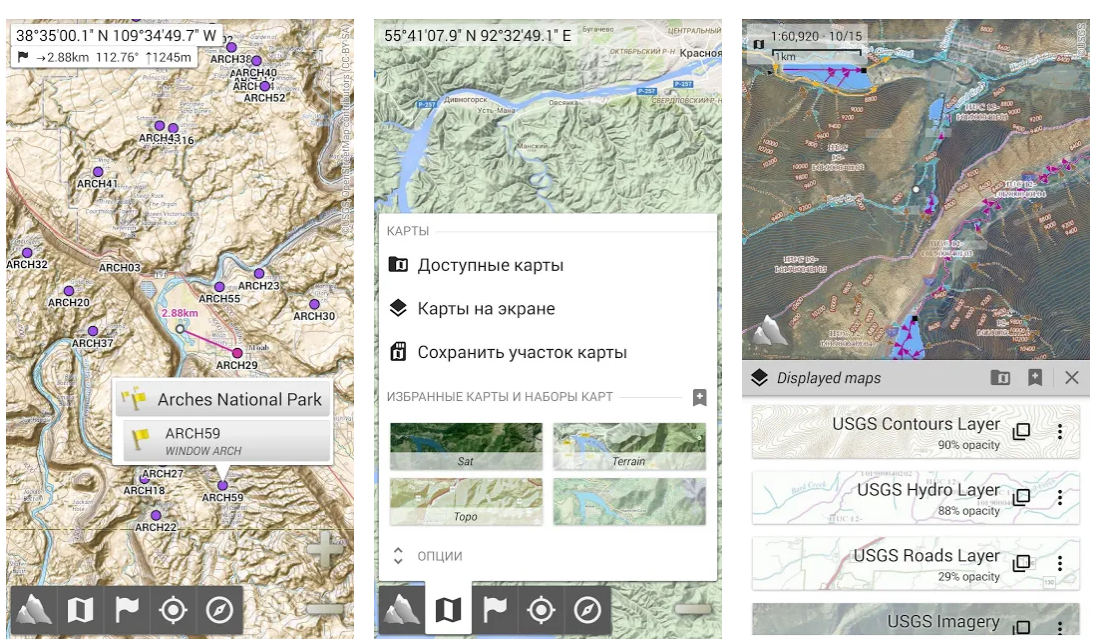 AlpineQuest with all its appearance shows a serious attitude - from website design to application design and a price of 450 rubles without the free version.
On the other hand, it is a cool solution for all kinds of outdoor activities and sports: hiking, running, hunting, geocaching, off-road and water navigation and much more.
Maps can be saved to the device for offline use. AlpineQuest also supports various map files such as QCT and OZFx2. There is support for GPS navigation.
You can save and load your waypoints, plan and track routes.
Topo Maps + (iOS only)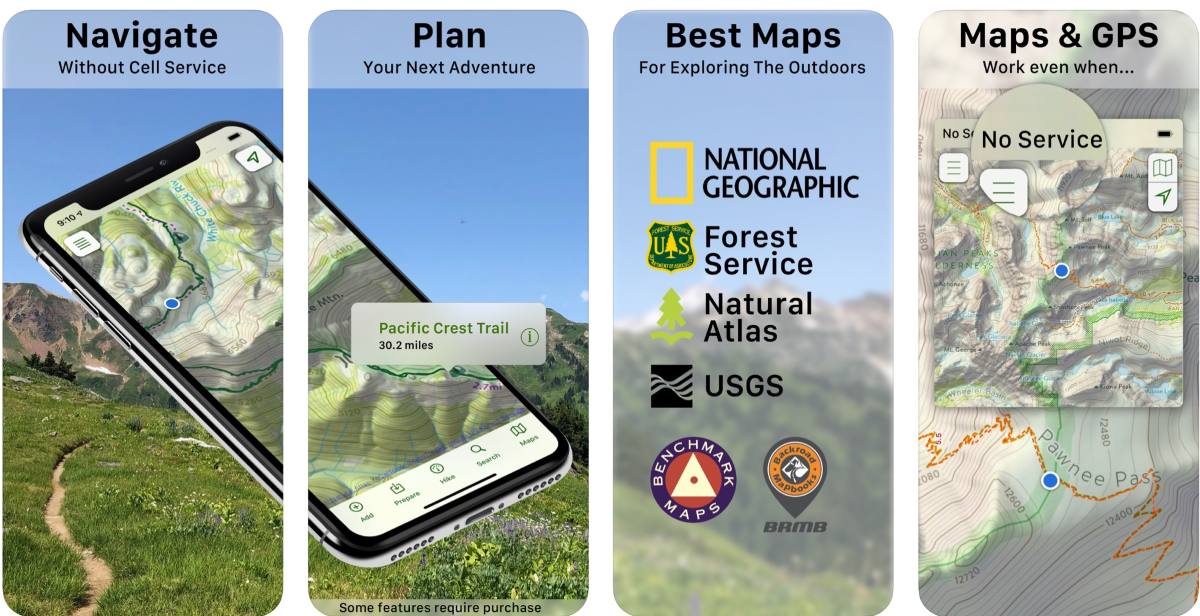 Topo Maps + provides topographic maps from USGS, MapBox, NRCAN / GEOBC and Thunderforest for offline download and operation.
You can easily plan your routes with an estimated distance and terrain profile. In addition, maps can be printed.
There are export and import routes. And travel data can be tracked and saved.
ViewRanger
ViewRanger is a collection of route guides and topographic maps for travel planning.
You can use the camera to locate peaks, places, and other points using augmented reality. There are three-dimensional air tours 3D Flyover.
BuddyBeacon helps you share your location with family and friends in real time.