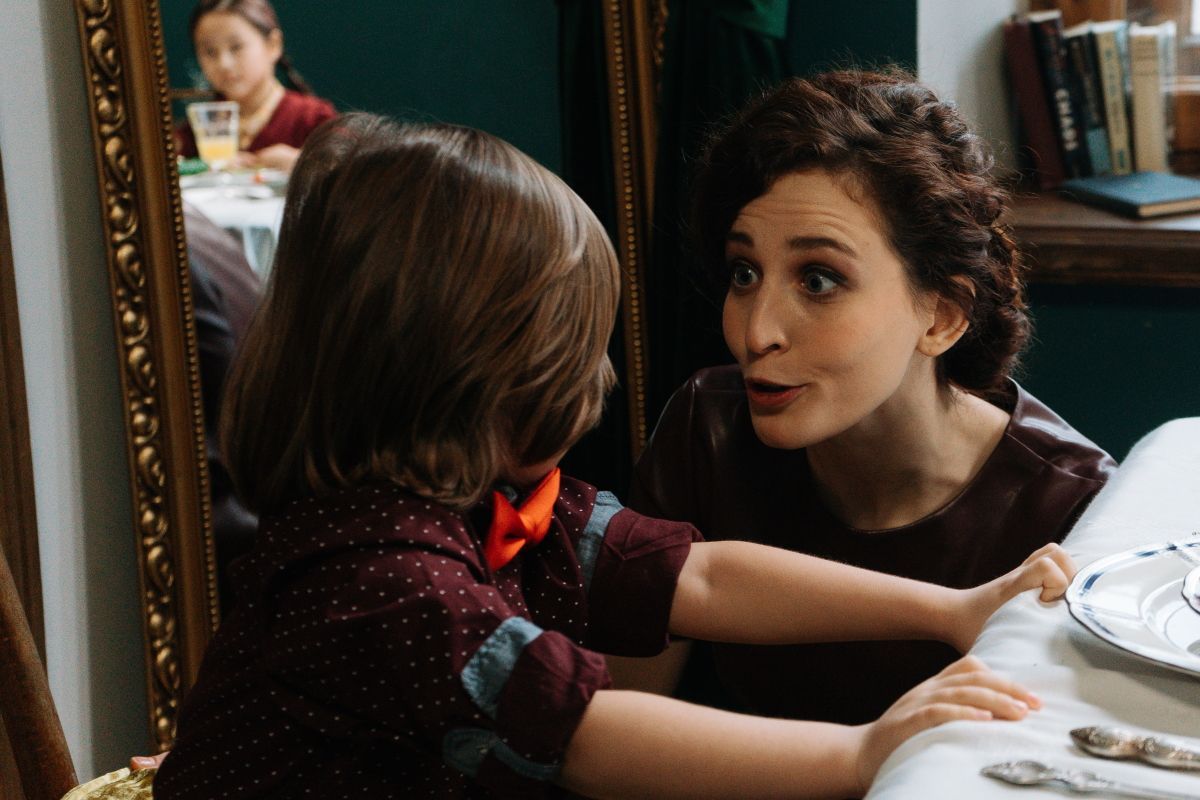 Bibino Review. How to make a video baby monitor from a smartphone
Parents start looking after their children immediately after birth. Of course, after all, the child needs to be patronized, but you need to go about your own business. Therefore, to monitor very young children, video and radio monitors were invented.
It is not difficult to buy such a gadget. But you cannot buy anything at all, but use an unnecessary smartphone or tablet. Which is what I will tell you about in this post.
Bibino is a service that will help turn mobile devices into a baby monitor. And you can follow the stream from the nursery not only from a mobile phone, but also from a PC or through a browser.
Service setup
For the review, I used the desktop and mobile versions. When you launch the application on your computer, you will be prompted to connect a second device that will act as a nanny. Or, if everything is already configured, you can log into your account.
If you are connecting two mobile devices, then all the steps will be the same. As a result, you will see all the devices on which Bibino is installed. All that remains is to connect them like any Bluetooth device.
After connecting the devices, you can create an account in the service or skip this step. The account allows you to store the history of observations of your invaluable child.
Then, on each of the devices, you need to indicate whose station it is: a child or a parent.
What can you do
Once connected, the Bibino works in the same way as a radio and video baby monitor. The parent app by default displays the child's status: asleep or awake. This is determined by the noise that the child makes.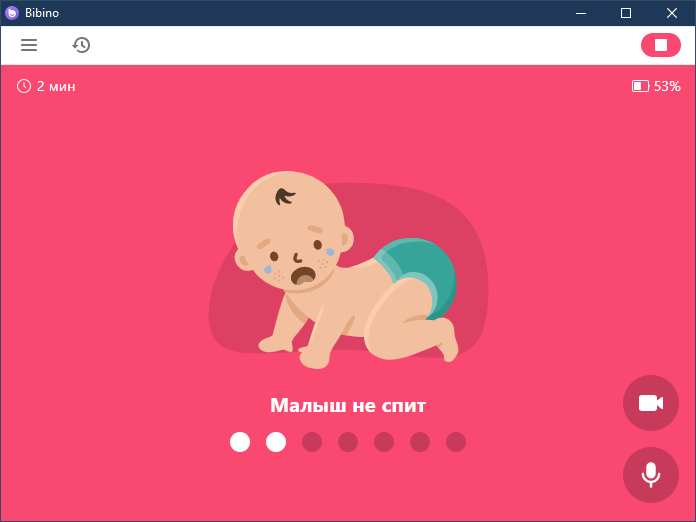 From here, you can switch to the video surveillance mode in real time, talk something into the microphone – this will be broadcast to the child's device. You can also remotely turn on lullabies, change the screen saver on the device, and more. Similar settings can be made from a baby device.
In the web version of Bibino, you can view the child observation log with photos of what is happening at the moment.
Price
In the free version of Bibino, you are limited in time to monitor your child. You can remove all restrictions by subscribing to a subscription, the cost of which starts from 74 rubles per month.

---
It is difficult for me to assess the suitability of Bibino, especially in comparison with full-fledged baby monitors. I have never used either one or the other, and I can't even imagine what they are capable of.
I see two main advantages of Bibino. You can set up a nanny simply by having an extra smartphone in the house. This means that the nanny is always at hand. Setting up takes literally half a minute and does not require any technical skills.
And Bibino, like a regular nanny, can be used to spy on pets.