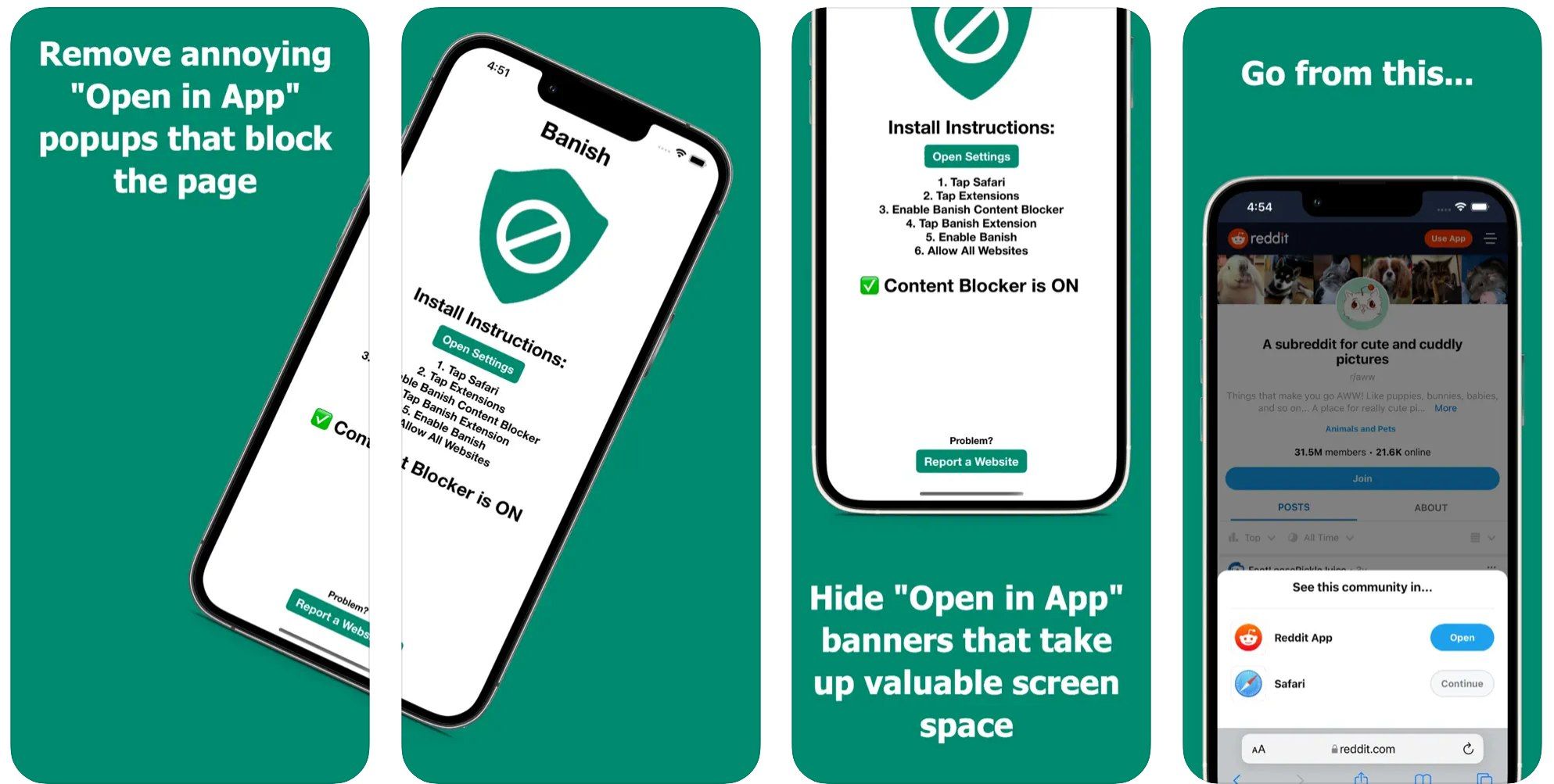 Campsite review. How to quickly create a page with links to your social networks
Many social networks in the profile description allow you to add a link to your site. Most often, you can add one single link and nothing else. But what if you want to add plenty of links?
How to solve a problem
In this case, special sites help out, such as Campsite, which allow you to create a special page where you can place all the links you need. Here, for example, is my such page.

Why is it convenient
There are several advantages to using such services:
You can add any number of links to any resources on one page;
You can customize the design for yourself;
These pages look great on any device;
No programming skills required.
How to create such a page
To create your own page on Campsite, as well as on similar services, it is enough to press the Add New Link button after authorization in the admin panel.

And then add the title of the link and the link itself. Additionally, you can select an icon and pin the link in the top. So, you can add all the necessary links.
If necessary, the links can be interchanged, and the extra ones can be hidden for visitors to your page.
After adding all the necessary links, you just need to share a link to your page on social networks or add it to your profile description.
What else is there
Campsite gives you the ability to add links of various types, or rather choose the format in which they are displayed.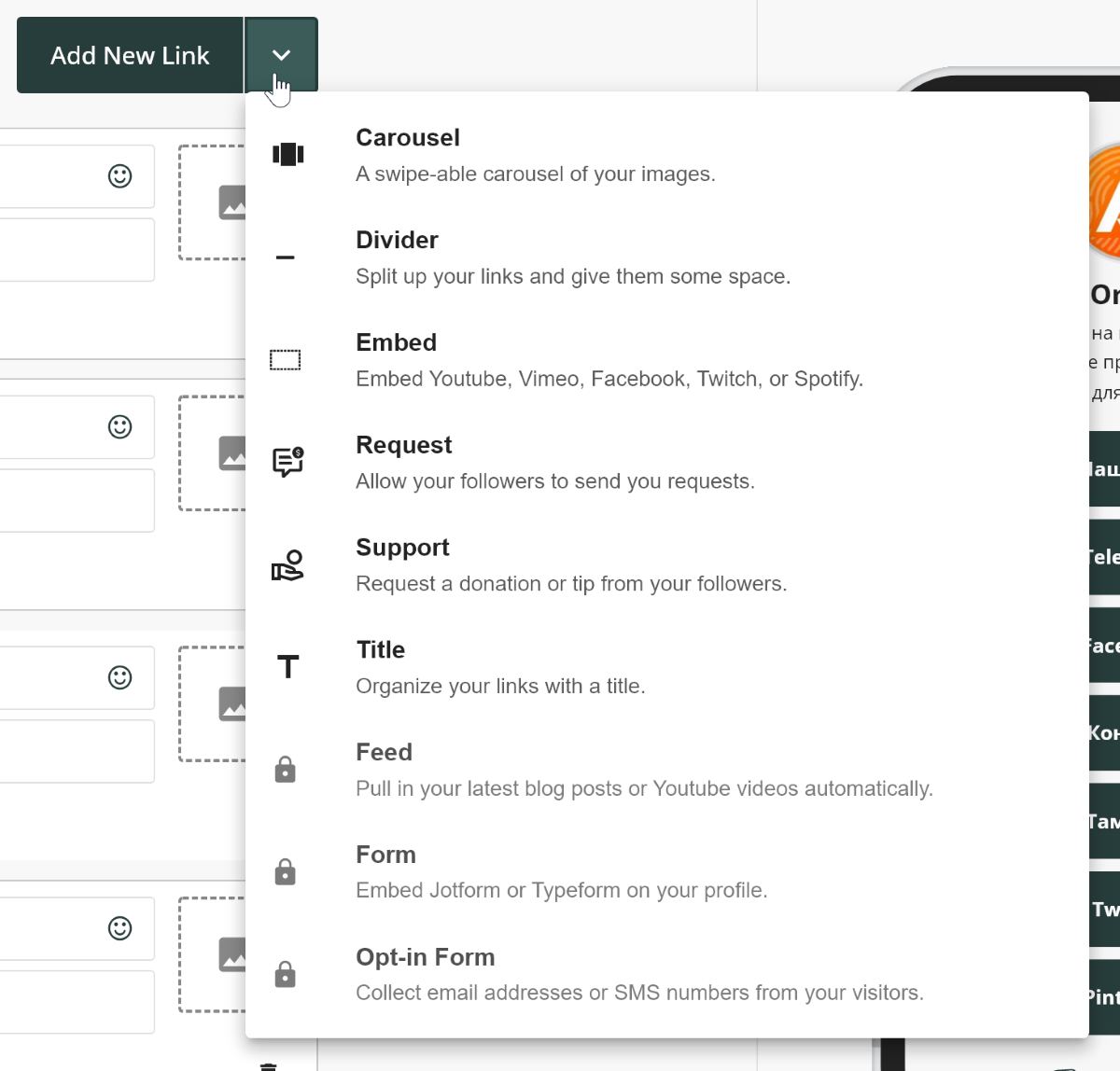 You can add:
Photo carousel;
Separator;
Embedded video or audio;
Request (the visitor can send you a message);
Donate;
Name;
Post feed;
Form to fill out;
Form for collecting email or phone numbers.
The last three items are available only in the paid version of the service.
Moreover, each link has click-through statistics. As well as the page itself, where you can see the total number of views, clicks, and CTR.
Full analytics is available in the paid version of Campsite.
In the Appearance section, you can customize the appearance of your page: style, buttons, social networks. As well as setting up a lot of "underhood" parameters: page description, collaboration, or binding to your domain.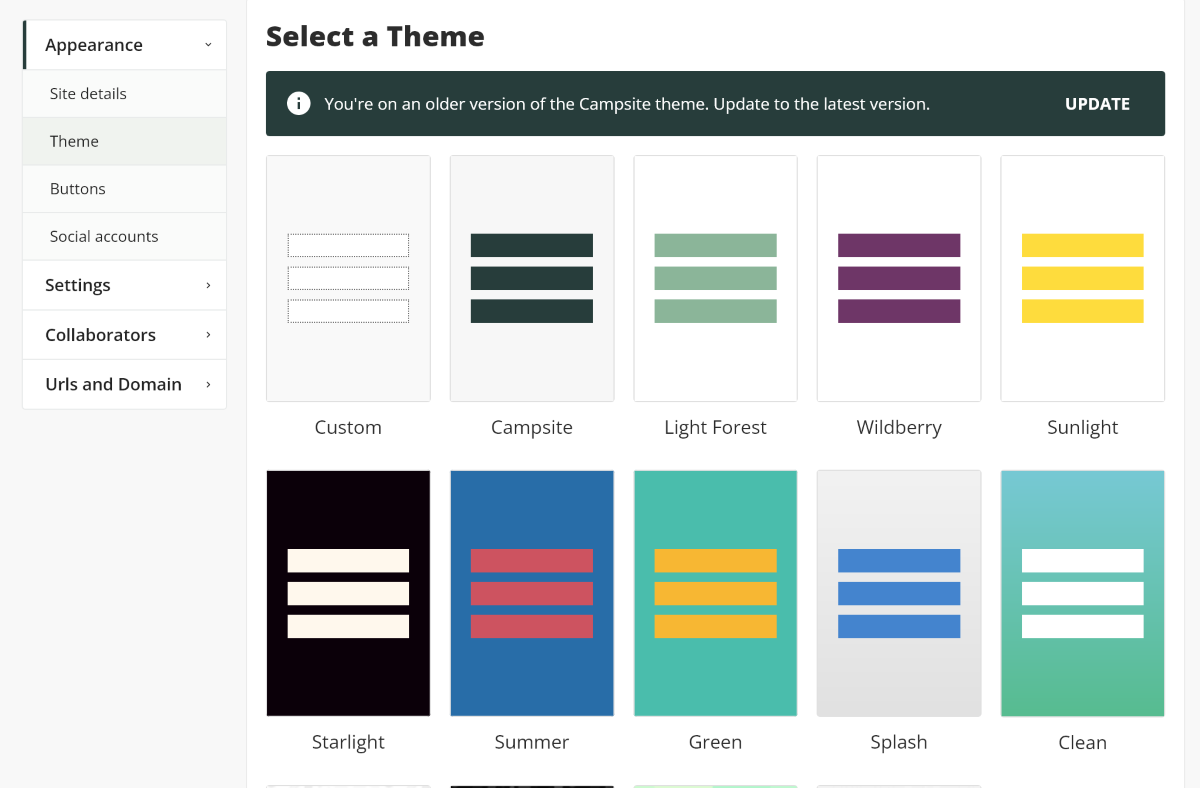 Price
The service can be used free of charge. In this case, you will not be able to add some types of links, you will not get access to full analytics, and you will not be able to use tracking pixels and other marketing stuff.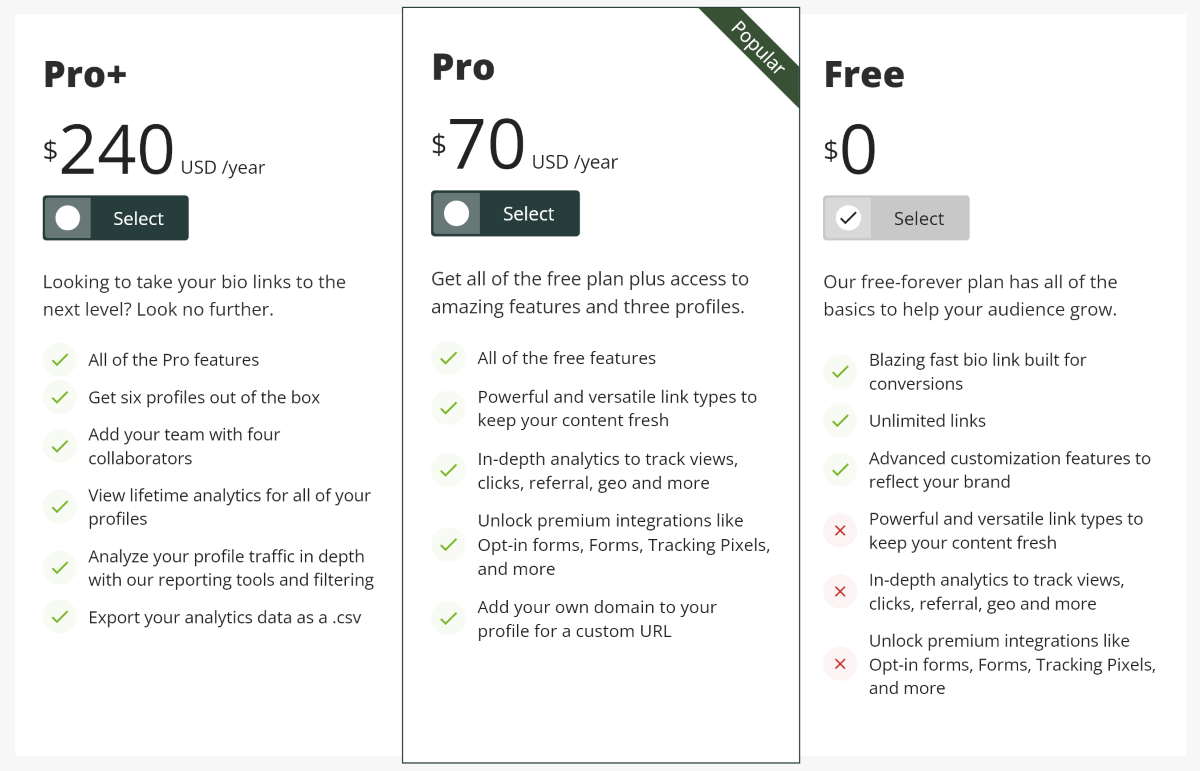 Two paid plans — Pro (for $70 per year) and Pro+ ($240 per year) — will give you access to all the functionality of the service. Pro+ additionally gives you the opportunity to work with six profiles at once, activates collaboration and analytics for the entire time of using the service with advanced filters and the ability to export.
---
Campsite has many alternatives, including Russian ones. But, as you can see, I use this particular service. Why? Don't know.
If we consider the free rates of such services, then for you and the visitors of your page, by and large, all services work the same way. Therefore, you can choose any of them. I've selected Campsite.