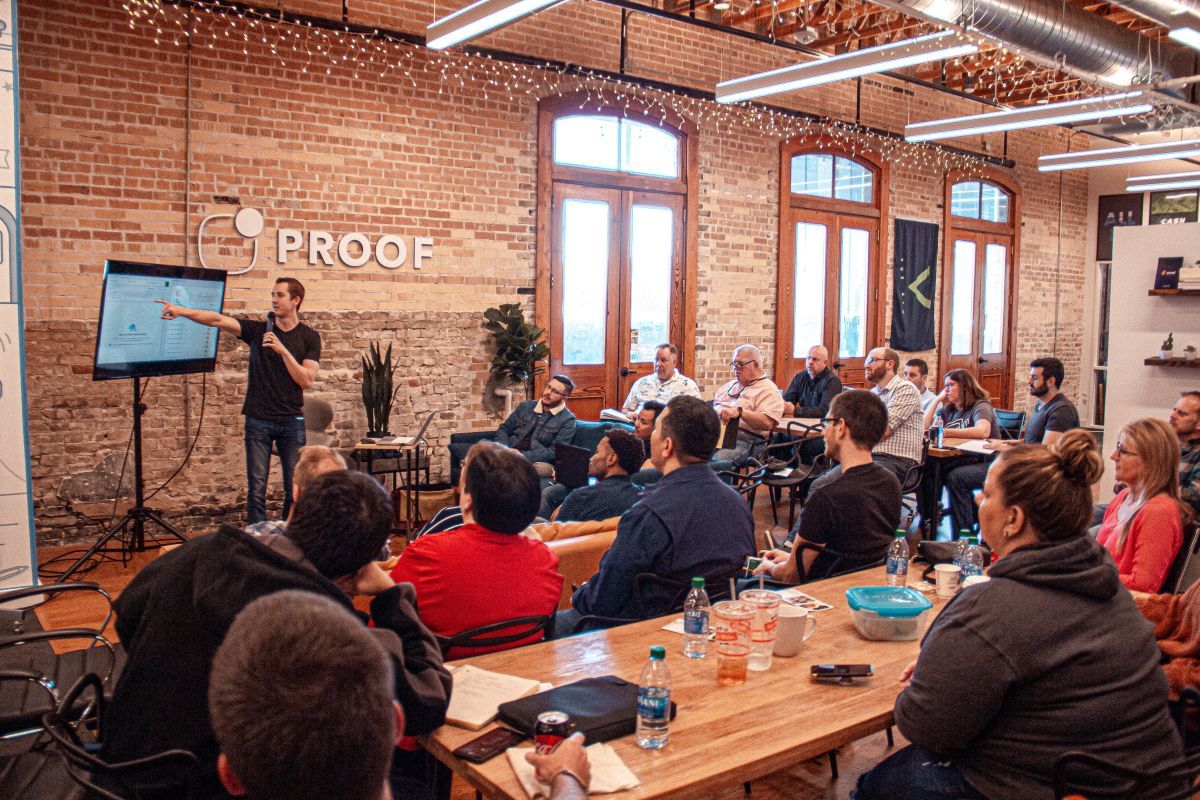 Convenient services for working with video infographics
Infographics are perceived by the target audience better than plain text. Video significantly improves the perception of information. This content combines text, sound, and images.
Vyond
Using this service, you can create videos with animation, a video in which the image is created in real time, as well as work with infographics.
You can download videos with high quality and watermarks for $39 per month. $79 is Full-HD format without watermarks. $159 allows you to create your own fonts and GIFs.
The first two weeks after registration, you can use the service for free, but you will not be able to download your videos. The only way to share your work is to use the site's player, which is not very convenient.
Advantages:
Simple interface (enough 30 minutes to understand all the functions).
Ability to create different types of infographics and videos.
Ability to work with GIFs.
The presence of animated parts in the library.
Flaws:
High price.
Short trial period.
Inability to download videos during the trial period.
Cheap tariffs involve the use of large watermarks.
VideoScribe
This service helps to work with doodle videos. It can be quickly downloaded from the official website to your computer, but you will need the Internet to work. The trial version lasts a week. The subscription price is €20 each month. A lifetime subscription will cost you €480.
Advantages:
Low price compared to other services.
There are detailed instructions in English.
Simple interface.
Flaws:
You need a powerful enough computer for fast work.
Not very convenient tools for building charts and graphs.
Short test period.
Ability to create only doodle videos.
Powtoons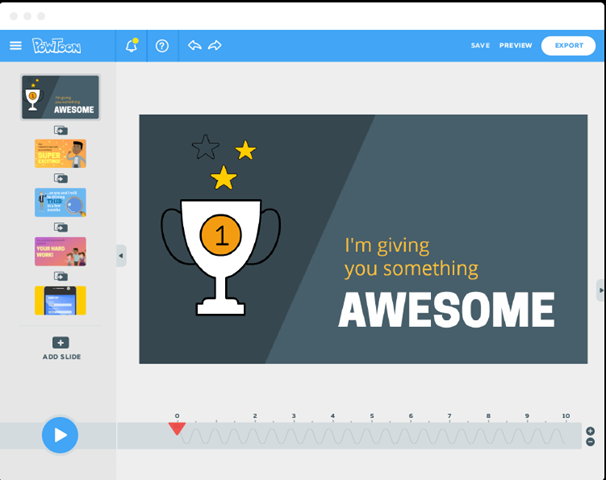 A handy application with a large set of options for working with infographics. Provides for the creation of videos with animation and characters. The cost of creating materials in HD is $89, in FullHD format is $197.
You can use the free plan. In this mode, you can make videos up to five minutes long and post them on your YouTube profile. Downloading the video to a computer or erasing watermarks will not work. On the main page of the download site, you can find logos of famous brands, so the service is quite popular.
Advantages:
Lots of interesting templates.
Clear instructions.
The ability to create spectacular videos.
Free unlimited plan.
Flaws:
Paid rates are expensive.
Inability to work with video in doodle format.
The free version does not allow you to create graphs and charts.
Moovly
This is an inexpensive app compared to the competition. The basic version will cost $20 each month. If you decide to pay for the whole year, then you only need $10 for each month. Interestingly, in the free version, you can download videos to your computer, but the quality will not be high (480p). The service is optimally suited for infographics.
Advantages:
Low price compared to competing services.
Free version without expiration date.
Ability to download videos for free.
You cannot subscribe, but simply pay for downloading each video.
Flaws:
Not many options compared to other apps.
Long loading, the application is slow.
Insufficiently user-friendly interface.
The set of images in the library leaves much to be desired.
Inability to work with animated videos.
Lack of tools for working with charts and graphs.
after effects
Suitable for those who have the time and desire to learn something new, but are tired of template videos. This is a professional program for working with any video. You can make infographics, doodle videos, various special effects, animation. The downside is that you can't download the app, learn it in a few minutes, and start making good videos. You will have to spend time on self-education, taking courses and reading literature.
Advantages:
The largest number of options.
You can get acquainted with a large number of materials.
If you have certain skills, you can download the program for free.
Ability to work with Photoshop and Illustrator. If you create images in these programs, they can be easily transferred to the application.
The cost is 600 rubles each month, which is lower than that of competitors.
Flaws:
Quite a complex and not always clear interface.
All functions will have to be understood.
A weak computer is not suitable for working with this program.
Prezi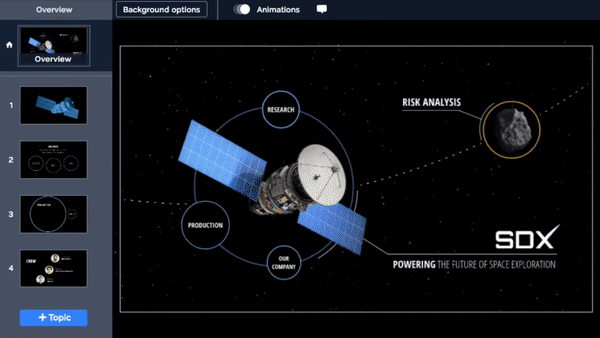 The tool was originally designed for creating presentations. However, this does not prevent you from making a set of slides, and then recording them on the screen. Of course, this is not quite usual, but it is a cheap and fast way.
The main advantage of the service is an interesting presentation of content. You get not just a set of slides, but a real composition. For example, there are images in the form of mountains and paths. You can specify areas on these paths that will become slides. When showing a presentation, the screen will move to the desired area.
The cheapest tariff will cost $10 per month. There is also a two-week trial period.
Advantages:
Simple interface.
Interesting patterns.
Low price.
High-quality vector-type images.
Flaws:
Video creation is not possible.
---
If you need an inexpensive service, Moovly is the best option. The disadvantage is that you should not count on interesting videos. However, for its price it is quite acceptable.
For doodle videos, you need to use VideoScribe. User-friendly interface, besides the program is inexpensive.
If you want to be good at infographics and video creation, check out After Effects. Of course, the training will take several weeks, but your videos will be really professional, and there are no restrictions in this program.
You can work with videos in PowerPoint if you have the 2010 version or later installed. To achieve this, you need to create a presentation, save it as a video and add sound.