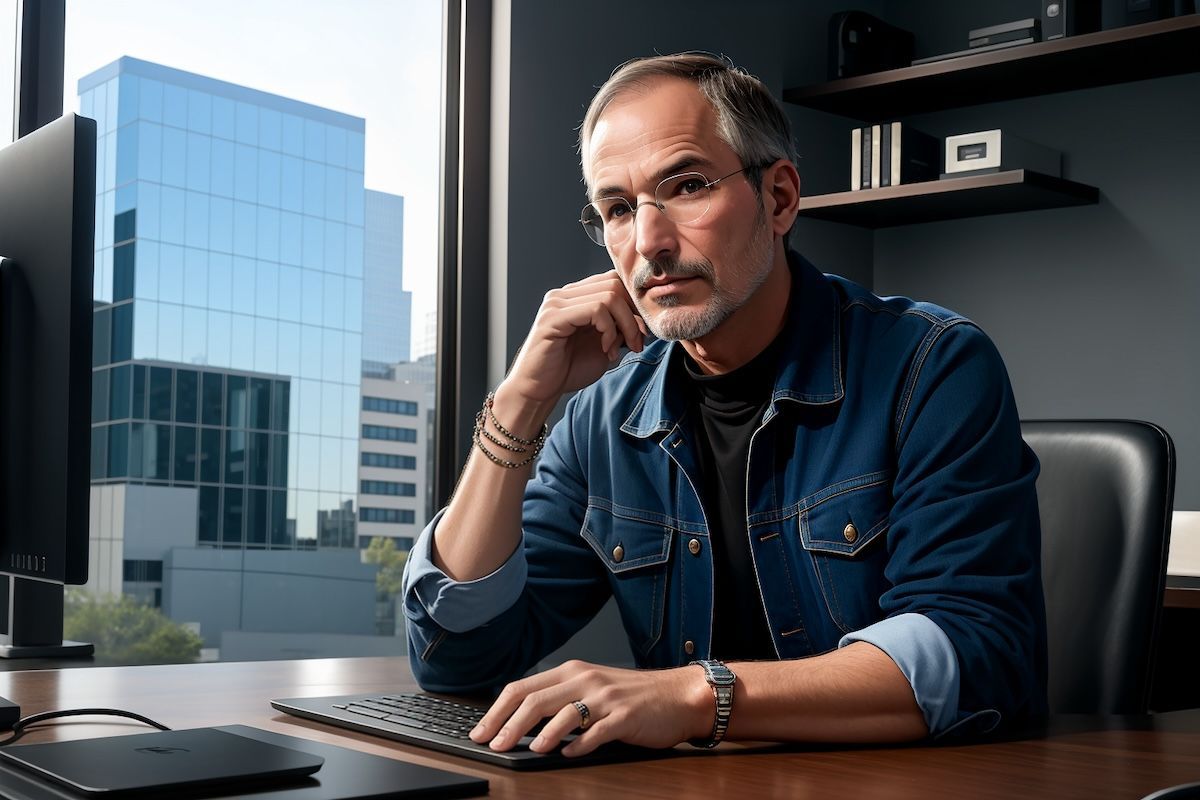 Craft review. How to replace Google Docs and Evernote at once
Recently, I had to change my favorite note-taking tool, Evernote, to Notion. And Microsoft Word to Google Docs. But I'm constantly looking for something more convenient that allows me to work with documents in a single space without having to switch between applications.
Possible way out of the situation
Searching for such a solution, I came across the Craft application, which is a kind of mixture of an office editor, a note storage and collaboration on a knowledge base with support for artificial intelligence (well, where would we be without it?).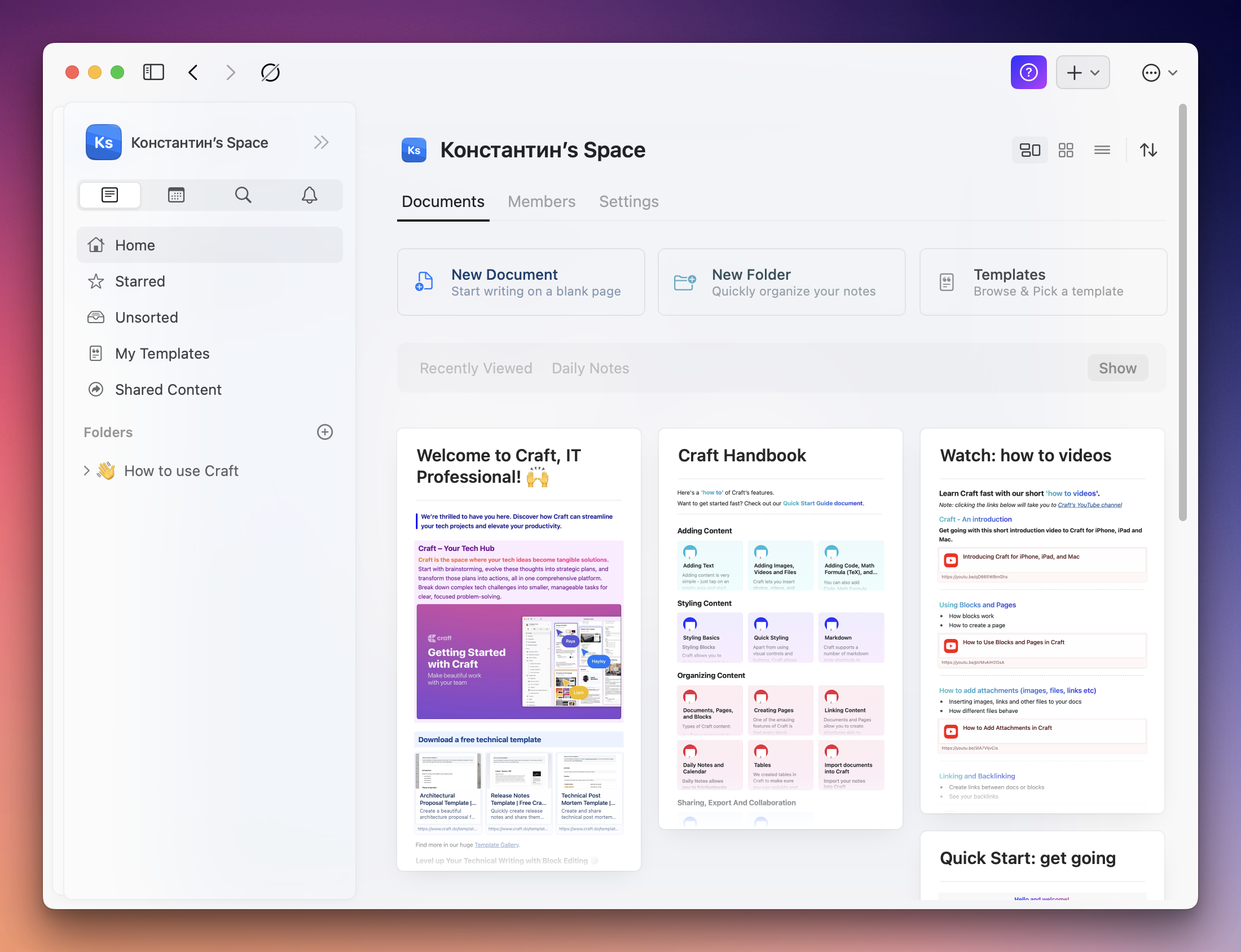 To be honest, from the description on the site, it is difficult to understand what the application is actually needed for. It is clear that it is needed more for professional work than for personal use.
After all, when you first start, you will be asked about your occupation and whether you work in a team. And then SkyNet will carefully create a note describing all the Craft features just for you.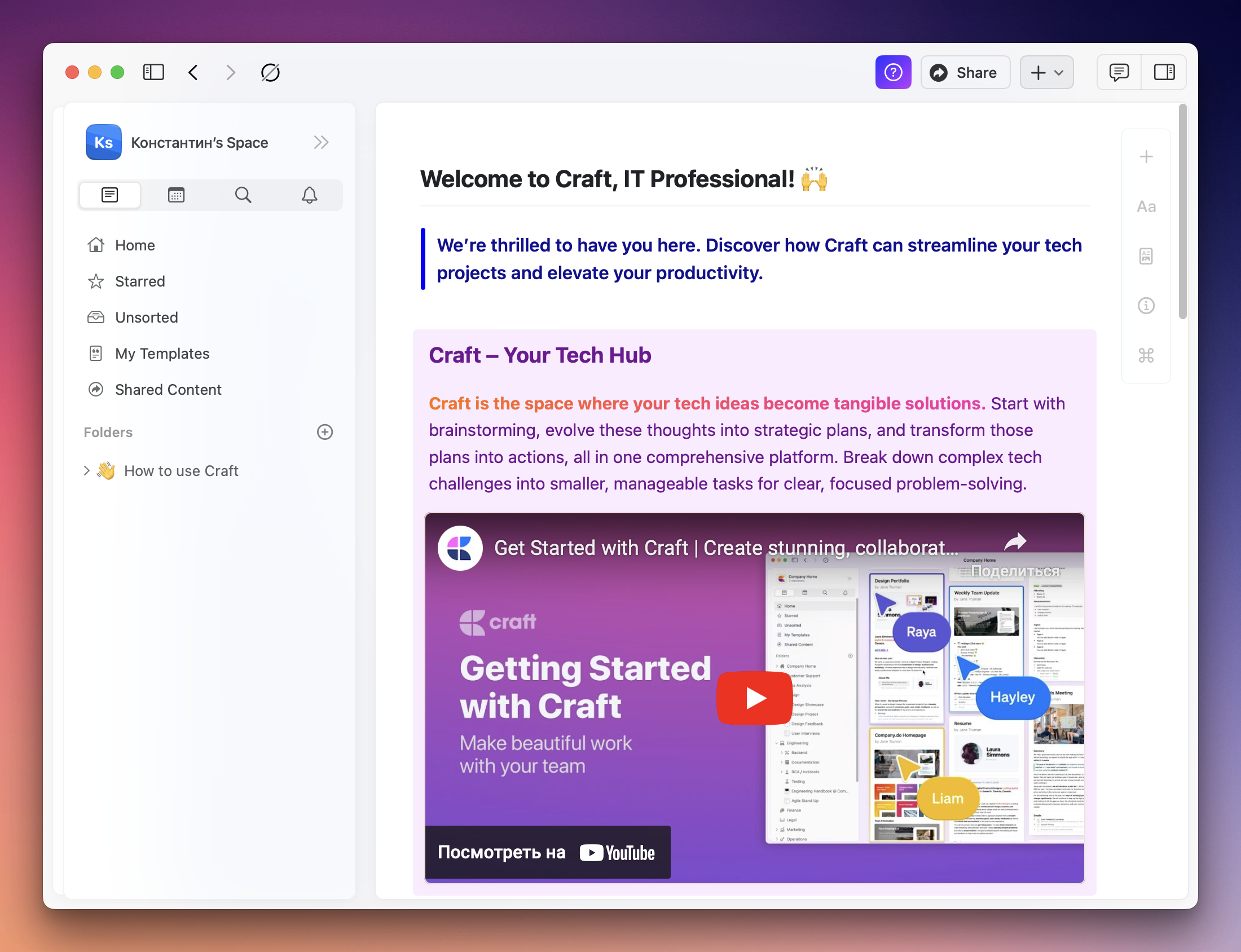 Of course, proud unemployed singles can still use the software without any problems.
The application itself is available for Windows, macOS, iOS and as a browser version. Android users are on a roll this time.
What can you actually do?
Storage structure
If you are a Notion user, then working with Craft will be as easy as possible for you. The structure of elements and operating logic are very similar in these applications.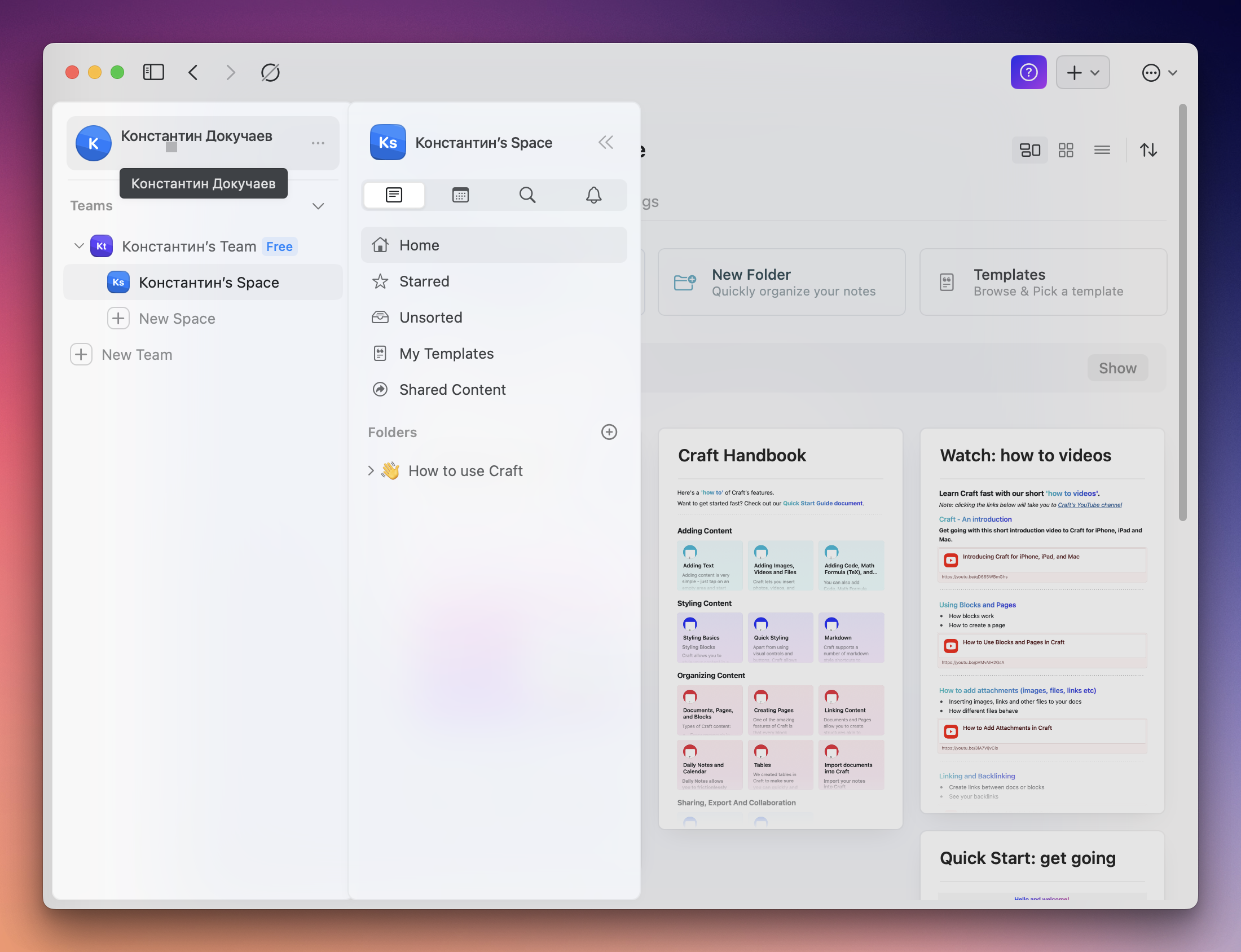 You have a window with notes and navigation panels. The hierarchy of notes is as follows: team space, your space, folders, notes.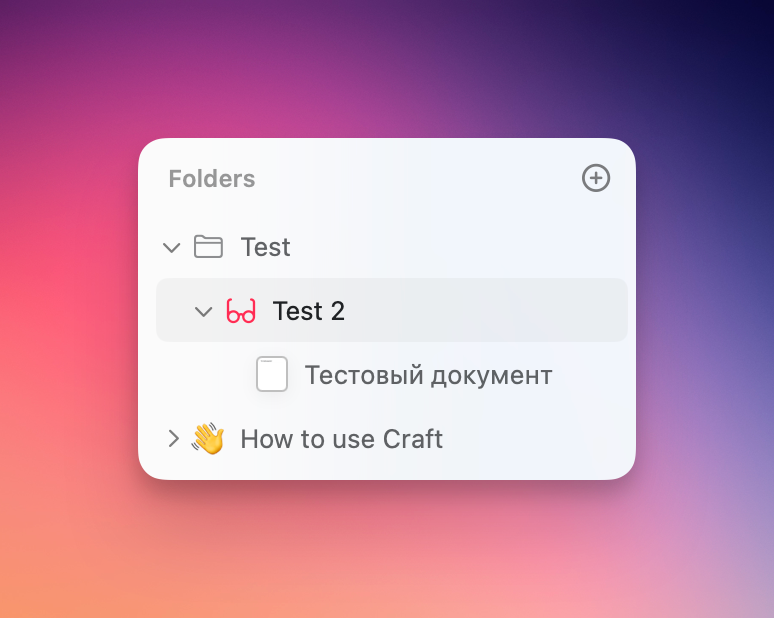 It is possible to create multi-level subfolders with your icons and colors. You can also set a description for folders that doesn't really make sense. We still need to try to find him. You can also create notes within notes.
In addition, you can add notes to your favorites or throw them into the Unsorted folder so as not to forget to process them. It is not very convenient to engage in such tricks. To add a note to your favorites, you need to go to the information menu about it. And to move a note to a new folder, you will have to physically drag the document.
Unfortunately, sorting folders and notes is only possible in alphabetical order in both directions.
Additional interesting options include:
Adding notes to templates, based on which you can make even more notes;
Navigation through notes via calendar;
Search notes;
Notifications section;
Ability to work in multiple windows or tabs.
Notes editor after all
Now it's time to talk about the most interesting thing – the document and notes editor. Although, rather, only notes.
By right-clicking on a folder, you can create an empty document. But through a special menu you can already create a document, note, folder, note from a template.
In terms of editing capabilities, documents are no different from notes. But the devil is in the details. Documents are located inside folders, and you can work with them the way you are used to doing it in Notion, Nimbus, or wherever you maintain your knowledge base. And the main note is the creation date, which will also be the title. The notes themselves are stored in a separate Calendar tab, and no sorting is provided for them.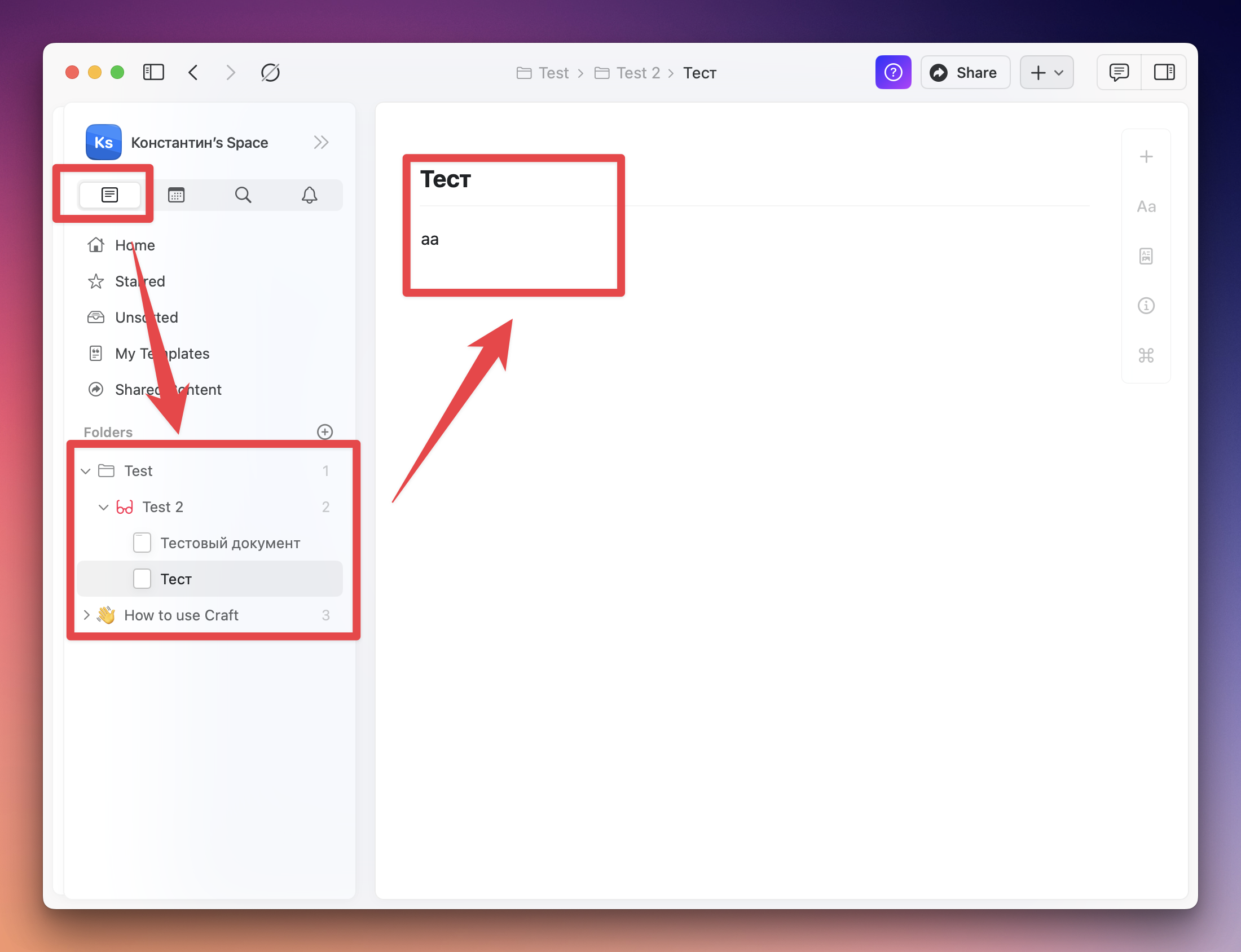 Since there is no difference in the editor between them, below I will show working with the document.
You can add emojis and comments to the title and any content of the document. You can also create a link to a specific block within a document. Blocks can be dragged and dropped.
To add a new block or add content to the current one, you can use the special symbol /, the context menu, or click on the plus sign in the side menu. In all three cases, you will have a different set of options, which depend on the currently edited element.
I will not talk in detail about all types of blocks. There are plenty of them here, and there shouldn't be any problems adding the element you need.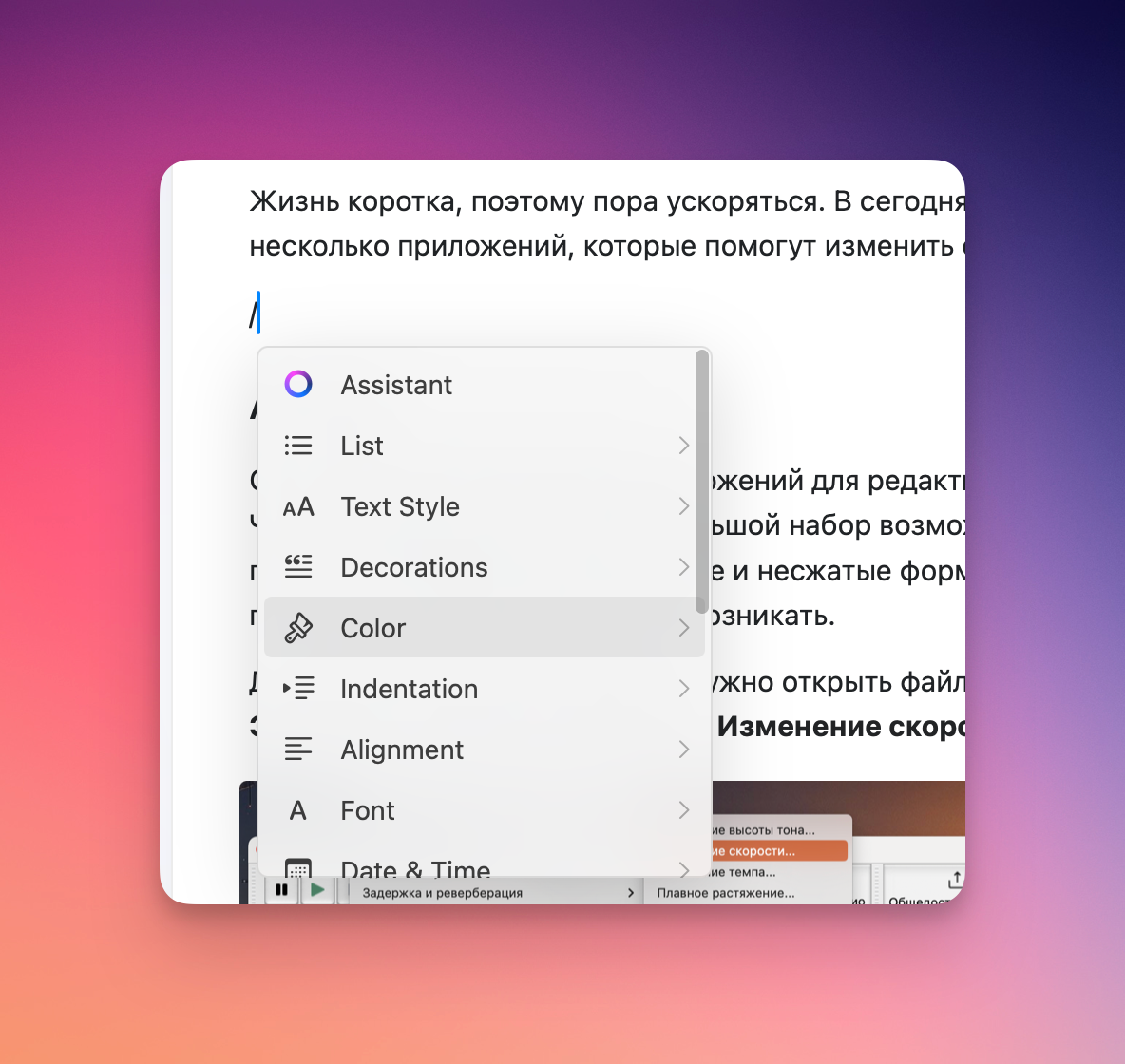 There are lists, different text styles, tables, dates, backgrounds, headings, and more. Support for formulas and code is also in place.
I would especially like to highlight support for artificial intelligence. You can call the AI ​​anywhere in the document, ask it to generate content, and immediately add it to the document. Or you can ask to edit the current block.
Documents also supports file attachments of any type, but the file size allowed depends on your service plan.
The text editor supports a wide variety of formatting types. The only negative is that there is no way to change the font to anyone you need, except the four default options. There is support for spell checking.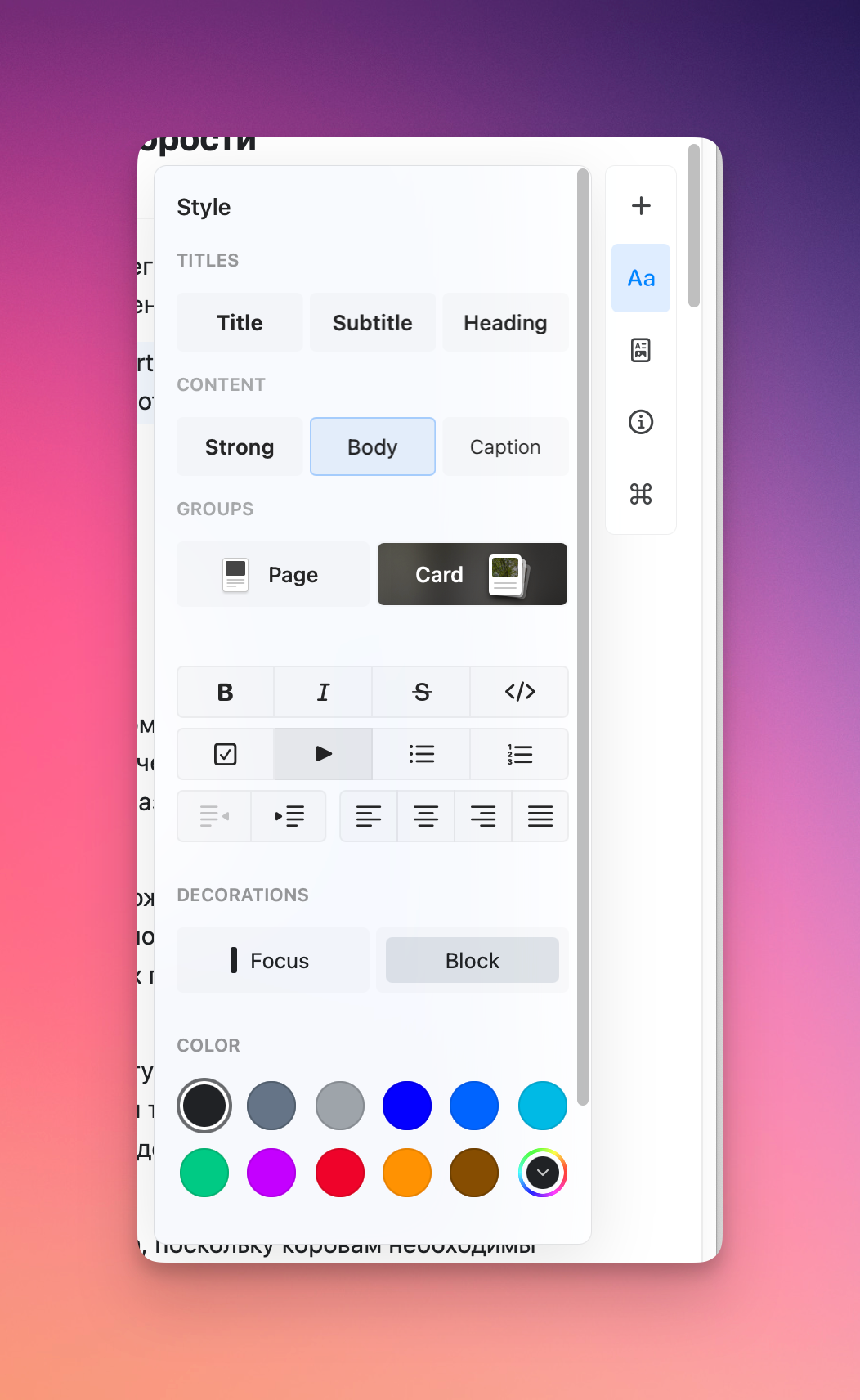 You can also always change the visual style of a document: background color, customize the cover.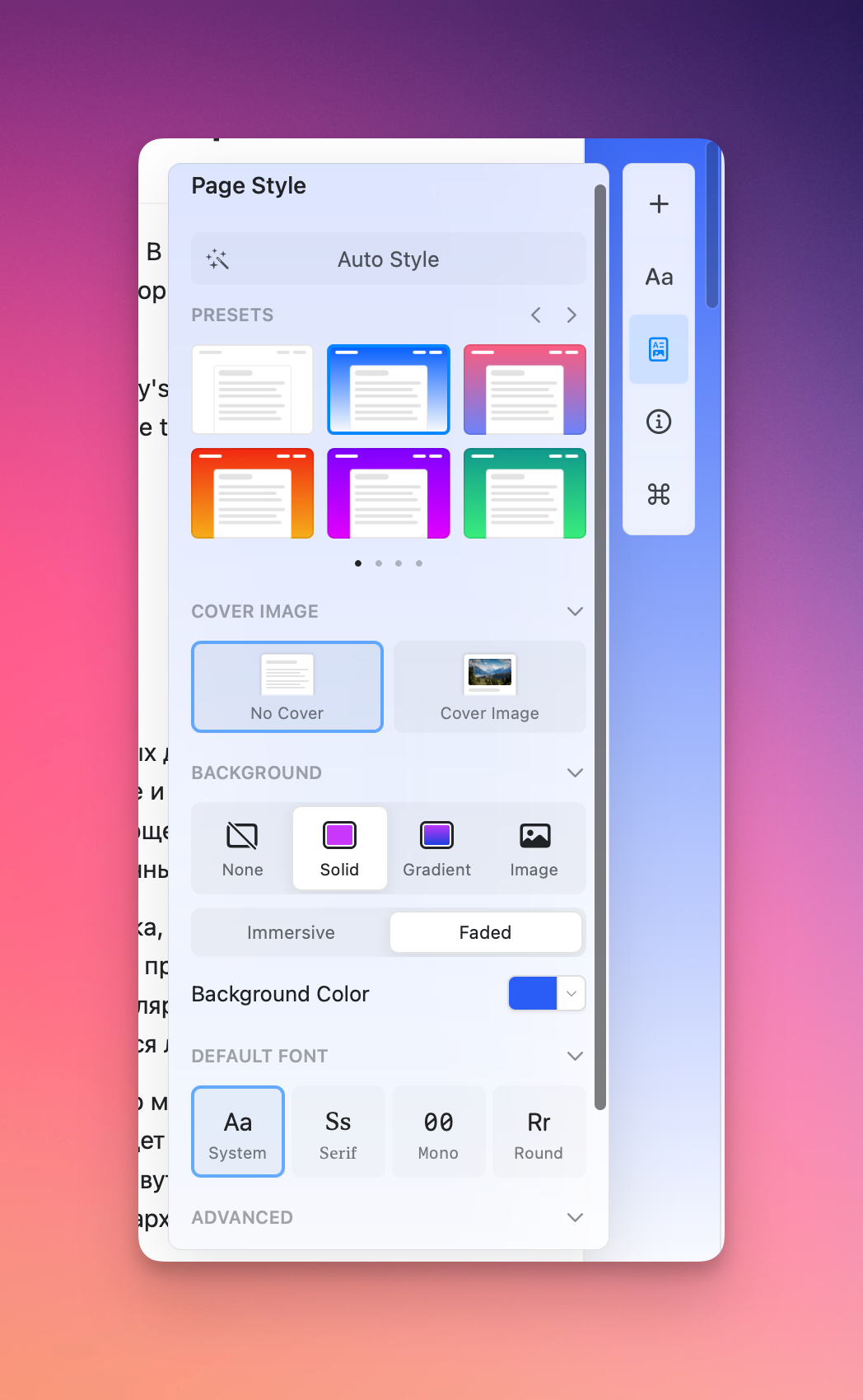 You can view the document's history of changes (similar to Google Docs) or restore data from a backup. But statistics such as the number of characters, words, blocks are available only on a paid plan.
Collaboration
The finished document can be exported to Markdown, .textbundle, .pdf and .docx. You can even convert to formats for other notetakers. Of course, nothing prevents you from sharing the document with colleagues using a link and providing access for joint editing. In the second case, they need to be added to your workspace or team.
At the same time, analytics will appear in the Shared Content folder, which in many ways resembles full-fledged website traffic statistics.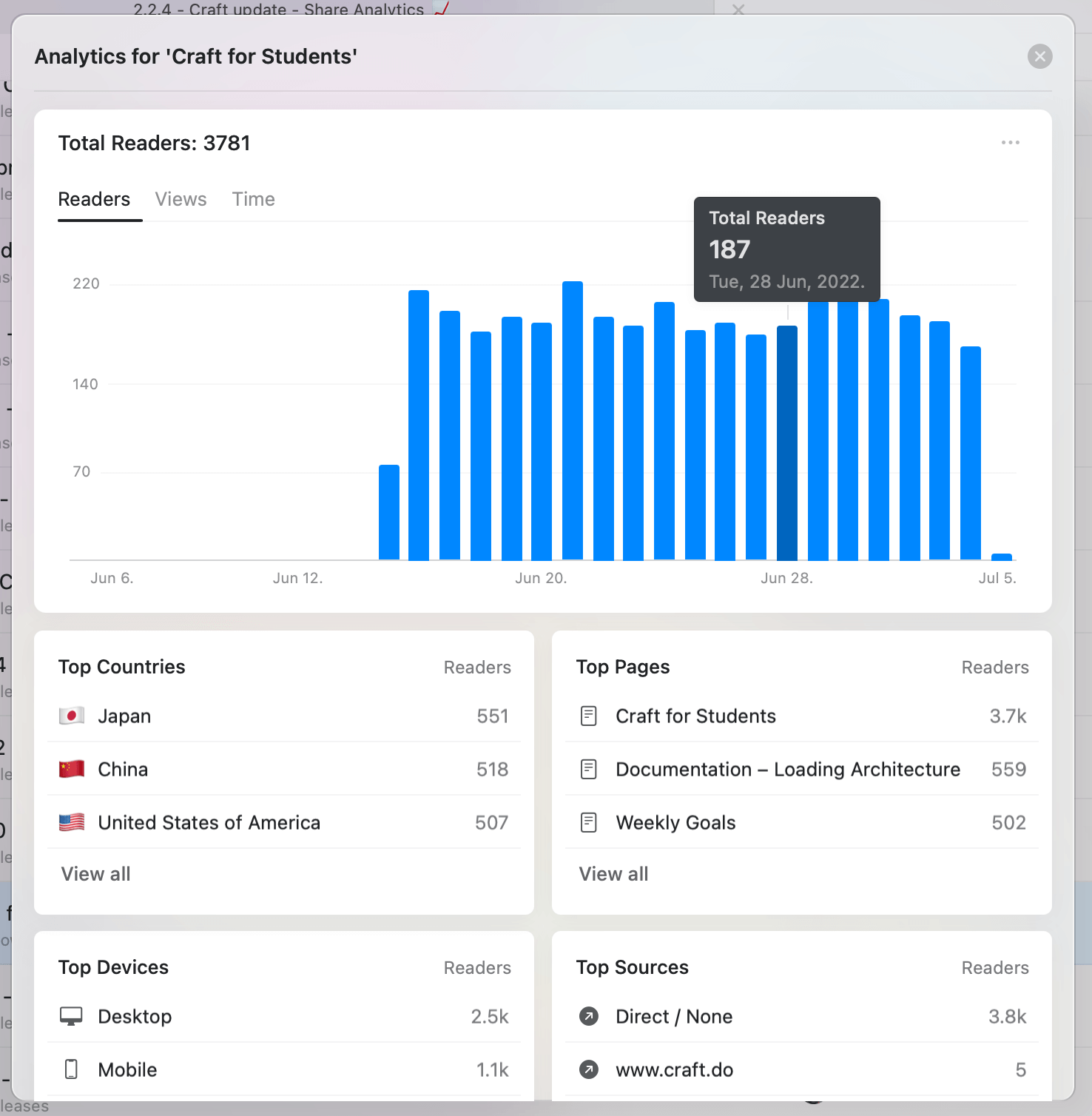 Mobile version
As I said at the very beginning, Craft is only available for iOS. But in terms of capabilities, there is no difference between desktop and mobile. The only difference is the design of the start screen.
Notes from the computer to the smartphone were automatically transferred without losing formatting or any information.
Price
Craft offers several pricing plans, including a free one. The free one is suitable specifically for individual users who do not need collaboration. With this plan, you will have one workspace, 1 GB in the cloud, 50 requests to AI.
The $5 and $10 paid plans simply expand the default limits and add collaboration functionality. But I still recommend that you read the detailed list of differences at this link.
---
It's definitely not worth moving to Craft from any advanced notetaker. Especially if you have an Android smartphone. The move should be considered by users of Apple devices and those who store information in Apple Notes and similar services. Of course, if you really need all these tricks with formatting and normal data storage.
As for Craft itself, he is unable to close the entire Google ecosystem. But as an analogue of Notion + Google Docs, it can be considered. Well, ChatGPT support on the free plan "out of the box" is top.