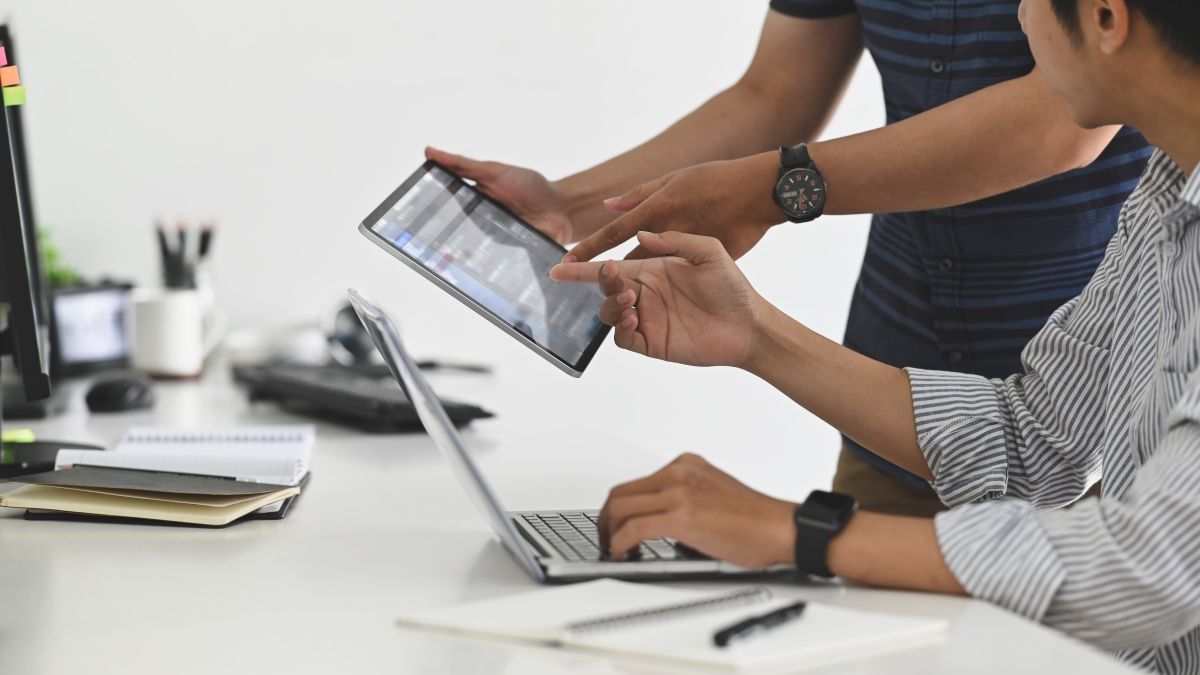 Fast file sharing for remote teams
For your team to work effectively, it is important to properly set up the exchange of information between employees. File sharing is one of the most important components of any business process. The way of providing access to certain resources in the workplace has changed over time. Today we are gradually moving away from the idea of using not only printed documents and physical information storage devices (from CD-ROMs to USB drives) but also abandoning the need to be constantly in the office. In the past, file sharing via e-mail was used in such cases, but it was not a secure or convenient enough way. E-mails had size limitations on the transmitted information, were difficult to handle and had to constantly double-check the version of documents and other materials you were sending. But with the advent of file hosting, most of the problems have disappeared.
Security
File-sharing software can protect you from viruses, hacking attempts, or accidental disclosure of confidential information to competitors. You will have more control over data transfer, and the ability to configure who and what can be read, and edited. Various services support HTTPS connection for secure file sharing. You may be given a security code to enter when deleting files, and if you try to enter the wrong password, the account will be blocked until you follow the link that will be sent to your email.
Speed
For fast work between your team members, the services offer downloads at the fastest download speed from the file storage closest to you. With network file storage you can share files at speeds of up to 1 Gbps if your provider allows it. The least busy server is automatically selected for maximum download speed.
Fair price
With digital technology today you can save a lot of money. You no longer need to spend money on paper and printers, CDs, and even office space rental. For example, you can use the Turbobit service for free, but with certain restrictions. You can share files without limitations if you pay for one of the plans.
Convenience of work
Efficient data exchange between your employees can significantly save time and provide the desired result of teamwork in a short time. Access to file exchange can be set up so that all who need it can work at the same time and do not interfere with each other, simultaneously performing different tasks. This is especially true for companies with freelancers around the world. You can instantly exchange information by controlling which files they will have access to and for how long.
Large file sizes
Working with large amounts of information is a separate problem. With Turbobit's unlimited and fast file cloud, you can share various large multimedia files such as videos, 3D models, design files, etc. It is impossible to send large files by email, and it is simply inconvenient to split them into several parts. Turbobit premium allows you to work with files up to 100 GB in size. To download with a Turbo access code, you need to follow a few simple steps: 1) go to the file download page and click on "Download file fast"; 2) on the payment page at the very bottom you need to enter the code and activate it; 3) after processing the code, a link to download the file will appear; 4) click on the link and you will be taken to the page for downloading.