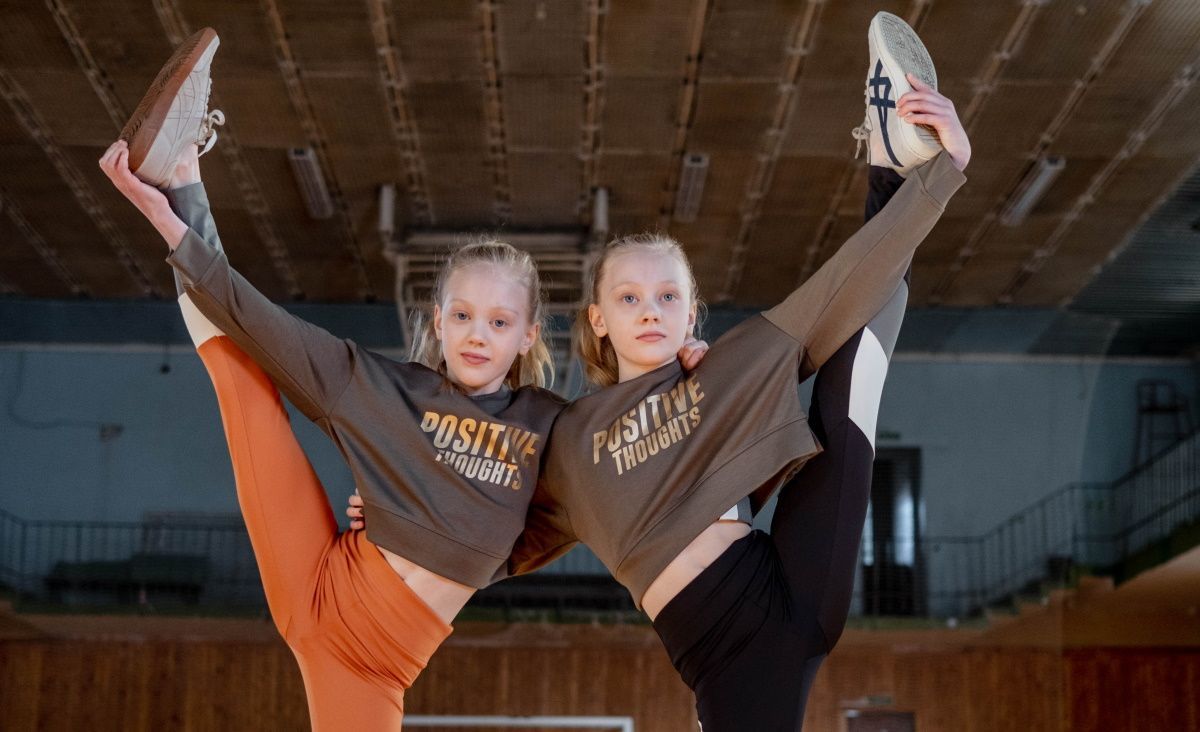 FreeFileSync overview. Free utility to sync files
From time to time I look for tools to synchronize data in folders. During this time, I tried many free and paid options, but none of them caught on in my daily work. This time I decided to try FreeFileSync.
FreeFileSync is an open source file and folder synchronization utility.
There are versions for Windows, macOS, Linux. I'll make a reservation right away that FreeFileSync has a paid version (donated version), which allows for portable installation, parallel copying, auto-updates, email notifications and silent installation. But the donation amount can be any - of your choice.
Interface
I took the Windows version for review, but in fact there is no difference between the operating systems. In the screenshots below, you can see the versions for macOS, Linux and Windows, respectively.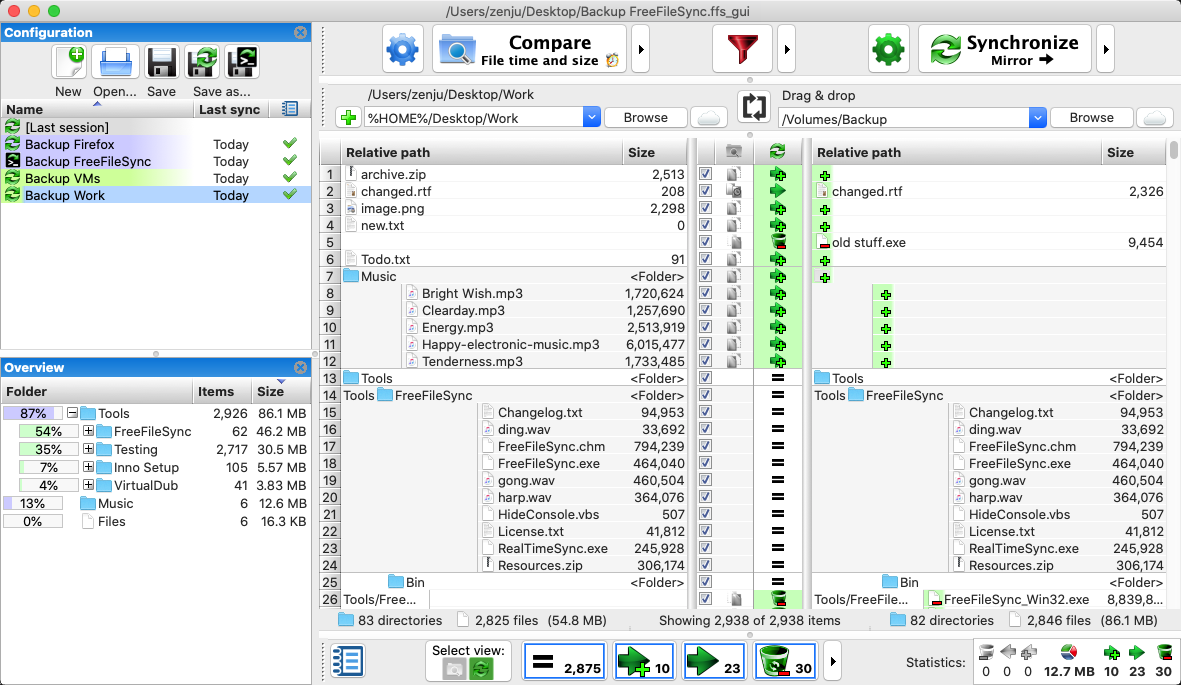 If you have already worked with such utilities, then it will not be difficult to figure out what is what. But beginners will need some time to master. This is exactly the case when you need to show the training after launching the application. But he is not.
The application itself is divided into four conditional zones:
Task list;
Work log;
Source folder and destination folder;
Control Panel.
Synchronization setup
FreeFileSync supports several types of syncs and sources. You can sync local files and folders, network folders, local data with the cloud or FTP server, and even mobile devices.
The synchronization itself can be either one-way or mirrored. In this case, you can configure only file updates or selective synchronization in both directions.
To start synchronization, you need to select the source folders and names with which you want to work.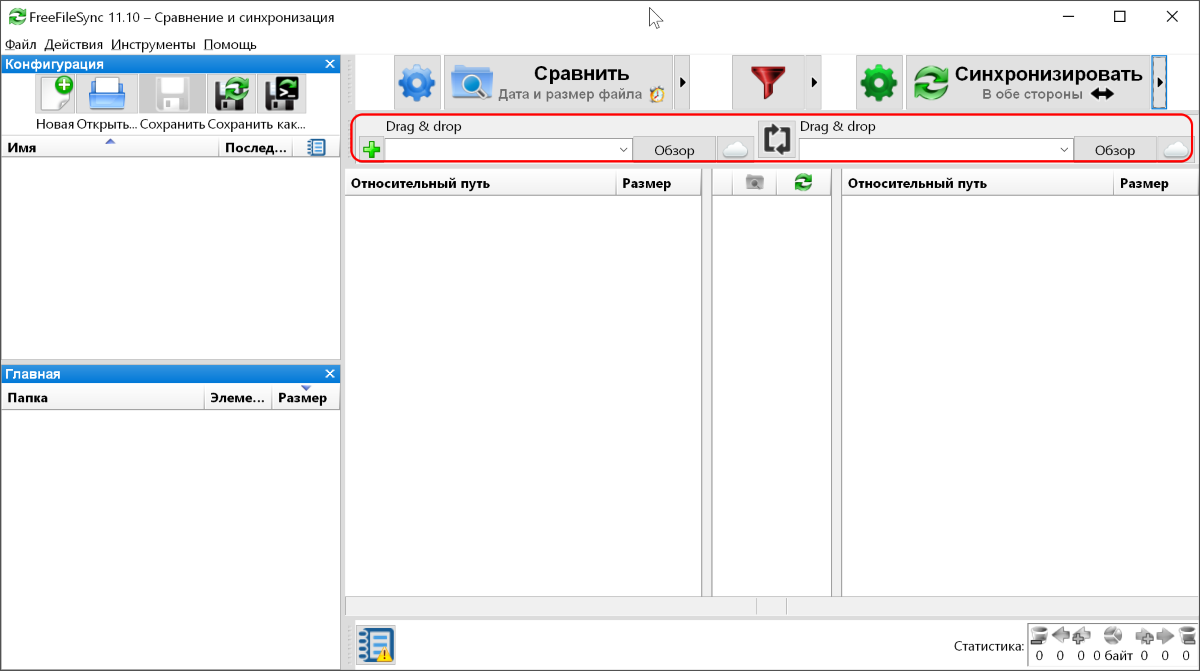 After that, on the top panel, you need to select the type of comparison: date and file size, file content or file size. And also choose the type of synchronization.

If necessary, you can go to additional synchronization settings and set more precise parameters for automatic operation. For example, set up error ignore, conflict resolution options, or filters to process only the files you need.
When everything is set up, you need to click the Compare button to preview future changes. Here you can quickly configure the settings for filtering unnecessary files or resolve any conflicts.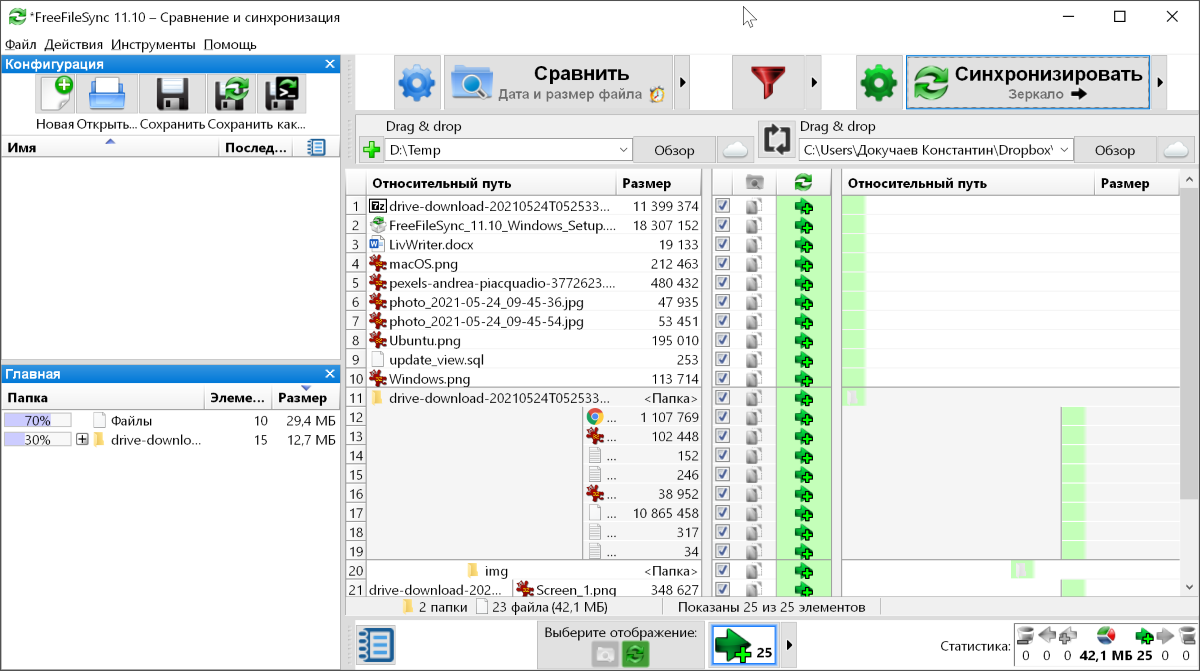 If everything is OK, then it remains to click the Synchronize button , and all data will be moved according to the selected parameters.
The sync itself can be saved for quick launch in the future. And there are two options here. Regular saving is needed precisely for manually starting the task. Alternatively, you can save the task as a batch job and configure the autorun settings. Unfortunately, autorun works using the system capabilities of the operating system and you will have to use the instructions .
What else can FreeFileSync do
The utility has many additional features. For example, an application knows how to understand that data has been moved or deleted. And for all data deleted or changed during synchronization, there is versioning.
On the plus side, it should be noted that there are no restrictions on the amount or amount of data that can be synchronized.
---
FreeFileSync is a great free application for syncing data between folders. Of course, this is not without the disadvantages of free and open source solutions (the complexity of setting up auto-scheduling).
At the same time, manual synchronization works like a clock, and the utility copes with its tasks with a bang. When choosing between paid analogs and FreeFileSync, I see no reason to overpay for a more convenient work. Here you can set up all the same tasks, but you will have to spend a little more time.