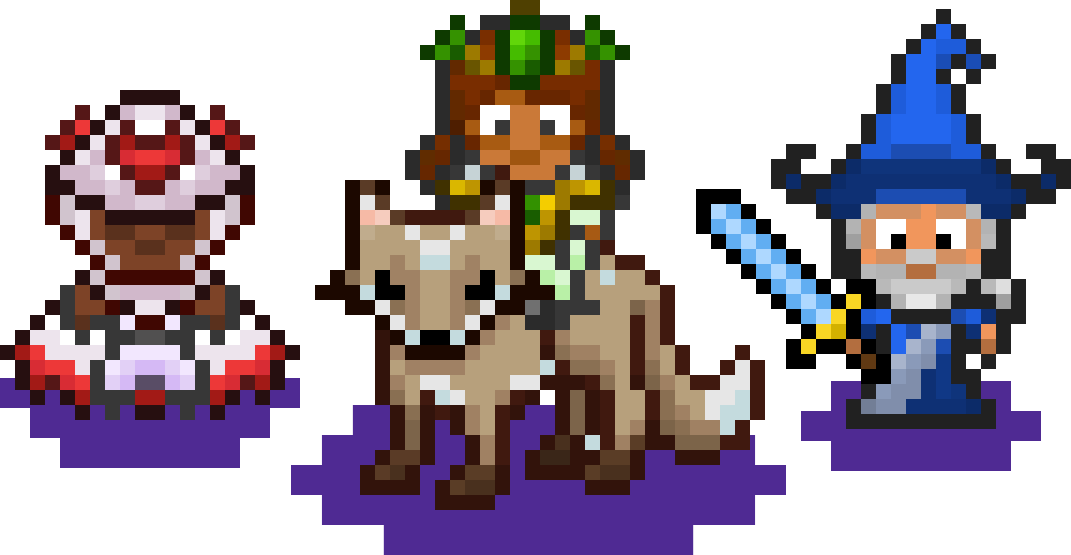 Habitica Review. Task tracker with RPG elements
It turns out interesting. In real life, it can be very difficult to force yourself to do something. At the same time, in games, we do the most delusional tasks without any problems, and we also get pleasure from it. What will happen if we bring RPG elements into our reality?
So thought the developers of Habitica , a task tracker that took and combined the philosophy of RPG and GTD in its applications for Android, iOS and the web version. Let's see how this works in practice.
First meeting
You can register in Habitica using your Google, Apple account or username-password, and immediately start using the service. After that, you are greeted by a regular kanban board at the bottom of the service (I'm talking about the web version).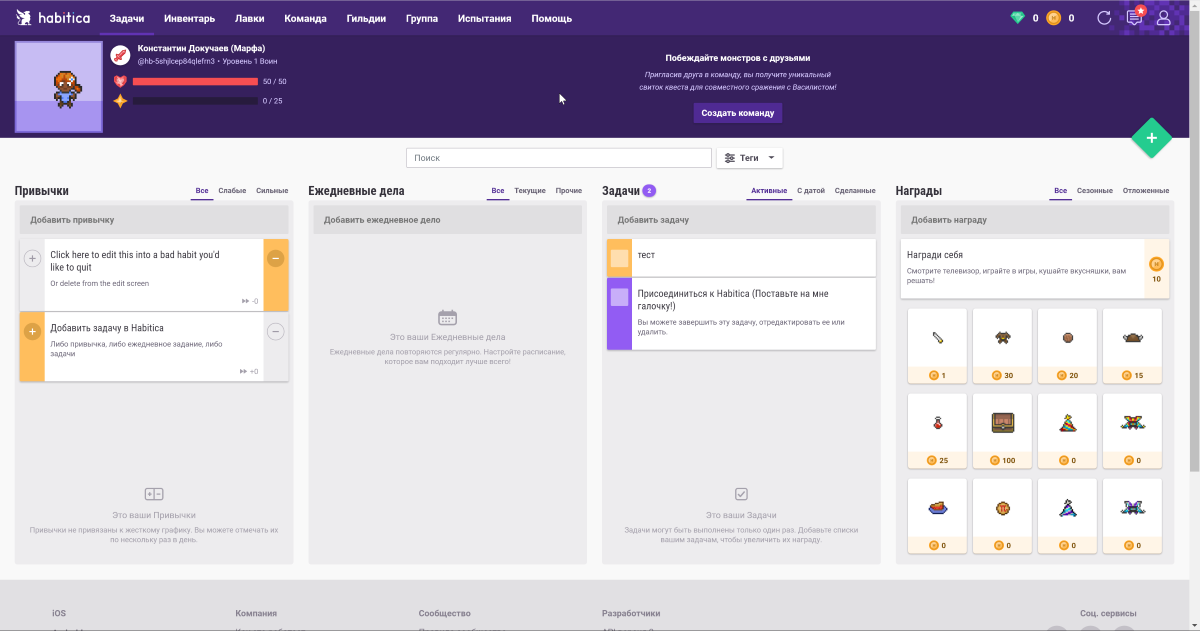 And at the top of Habitica, it's like a completely different world. All the stats of your hero, his inventory, shop, guilds and other game elements are located there. From here you can create your own party and go loot mobs together.

From time to time you will receive various achievements and snippets of local lore.
Habitica like a kanban board
As I wrote above, all your tasks are located on the Kanban board. For me, this format of doing business is very inconvenient, and I physically cannot use such systems.
If, on the contrary, you are an adherent of Kanban, then here you will find all the usual features of this system.
Unfortunately, you cannot create custom boards in Habitica. Or I didn't find how. Therefore, you are given four lists to work with: Habits, Daily Tasks, Tasks, and Rewards.

By clicking on the plus sign, you can create a new item in any of these boards. Depending on the type of element, you will be presented with different options.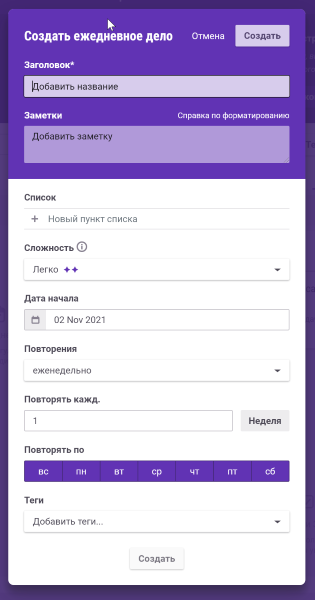 In general, everything is pretty familiar for the first three boards. You can create recurring tasks with start dates, lists, notes, recurrence periods, and tags. Analogous to energy, cost, or priorities in Habitica is the Difficulty drop-down list.
The Reward Master is a kind of achievement that you create for yourself. Here, in addition to the name and notes, you can specify the cost of unlocking it.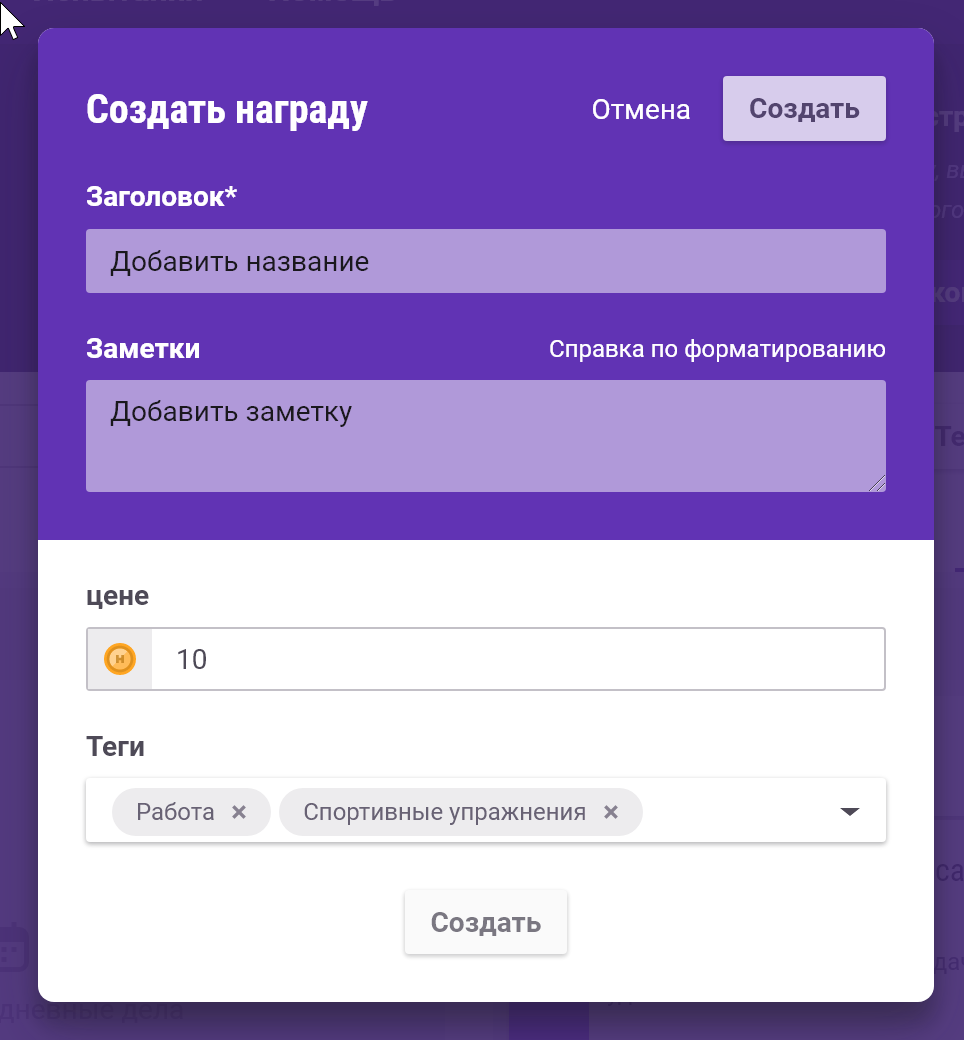 It looks very dull. It is much more interesting to use awards from Habitica itself. Each reward has its own description and various buffs or debuffs for your character.
Habitica as RPG
Since I've touched on the awards, it's time to talk about Habitica as an RPG game. When completing any tasks, gold, experience and various loot are given.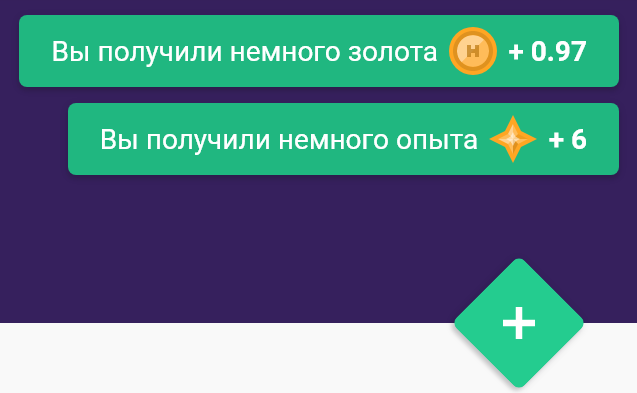 Gold can be used to buy the awards I wrote about above. And all this is not some kind of mythical picture, but really useful things that affect the leveling of your character. Something goes directly to the inventory, something affects the stats.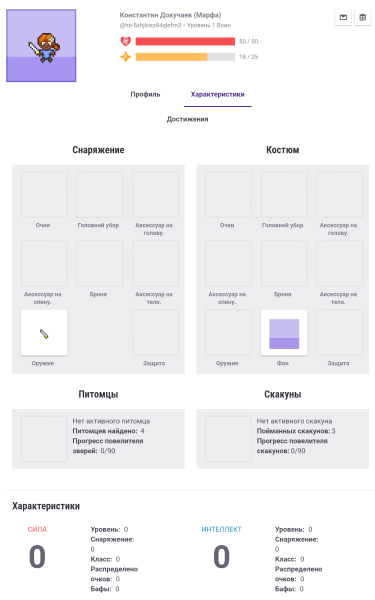 Your character
In Habitica, you are the character in the game. He has health and experience bars. For completing tasks, you gain experience. And you can lose health by doing bad habits. It works like this.
Create a habit with the Harmful parameter, and in the counter, indicate the number of HP you need to spend on it.
Now, every time you complete such a task-habit, your character will lose health. You can replenish your health with useful habits, transition to a new level or drinking a healing elixir.
You can't die in Habitica. With a decrease in the health scale, you will simply lose a level, if you have one. You can drain the levels to zero, but this is the maximum punishment for you.
In the character's profile, you can track his stats, achievements, manage inventory and do other things familiar to games.
Inventory
On the Inventory tab, you can view all the accumulated items, equipment and walk through your stalls.
Items have specific uses and need to be used wisely to achieve a variety of purposes.
Equipment is weapons, armor, costumes and the like with their own stats that can be put on your character. This will help you overcome various obstacles on your journey.
In the stalls you can find all your pets, which you received in one way or another during your journey. Some pets are available only when completing quests, others can be obtained from elixirs, and some can simply be bought for coins.
Market and quests
In the Stores section, you can buy equipment, consumables, pets and other useful items.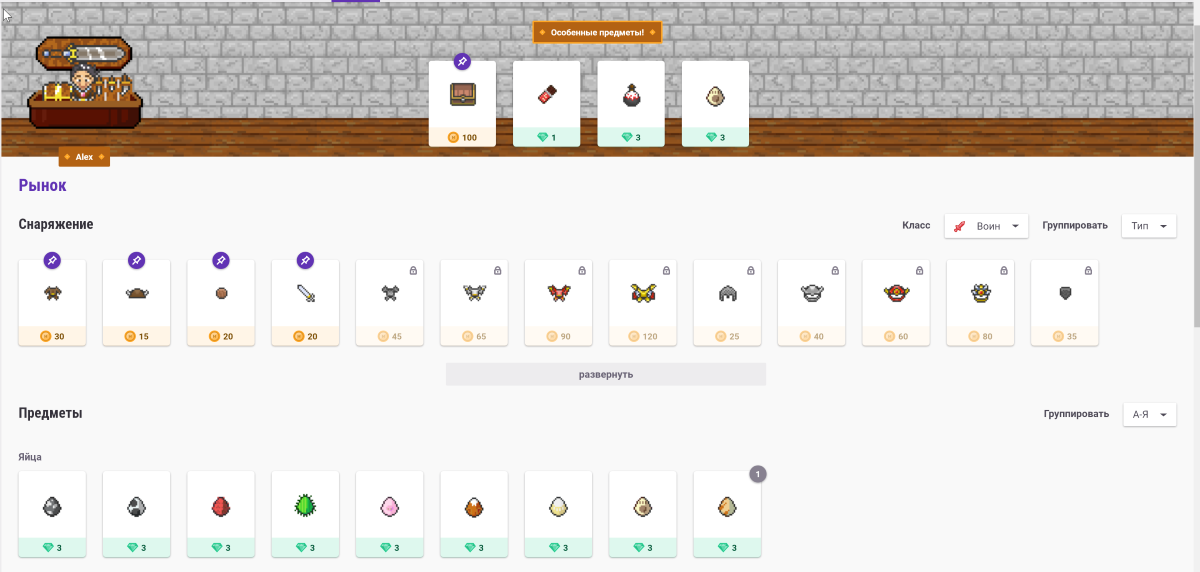 You can also get quests here. The availability of tasks depends on your level and the accumulated coins. There are main quests, quests for elixirs and pets, quests of the line of masters.
Unfortunately, from the description of the quest, it is absolutely not clear what will be required of you to complete it. But this is only at first, while you are not yet used to the world of Habitica. Over time, you will easily understand all the conditions.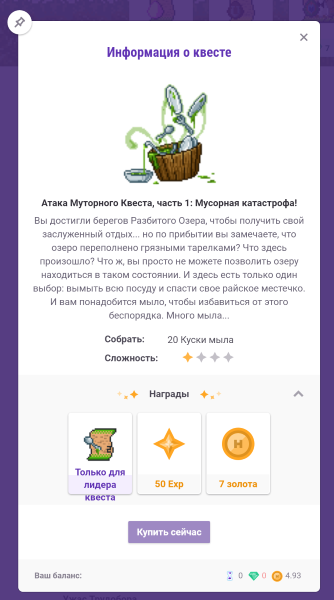 Your party
A team, she is a party, she is a team, she is a guild. Habitica can be played with friends, and this is not a joint work on tasks, but a full-fledged passage of a local storyline.
You can create your own team or join someone else's. You can only join one party at a time. In this case, you will have the opportunity to communicate through the internal chat service.
You will have to create a team in any case, even if you are alone in it. Otherwise, you will not be able to participate in some quests. The creator automatically becomes the leader of the new team.
A team can have any number of members with any level of experience. At the same time, you can have various specializations with their own unique skills:
Warriors have a strength and constitution buff;
Mages increase the total number of mana and experience, receive an intellect buff;
Healers, respectively, can heal teammates;
Rogues make it possible to get more gold and items.
By the way, if you still want to get exactly joint projects and tasks, then you should go to the Groups tab.
Other RPGs in Habitica
I actually talked about the basic RPG elements of Habitica. In fact, this is a really real game with bosses, quests, loot locations and other interesting things. To better understand the world of the game, I recommend reading the wiki , where all the elements of the system are described in detail.
Mobile applications
Habitica apps for Android and iOS are the same as the web version. Therefore, you can work and play without problems from your smartphone, and forget about the browser.
The only drawback is that the applications are completely in English. While the web version has good localization.
As a side note. If you don't have one like me, you can buy iPhone for reasonable price at https://i-smart.by/.
Price
Habitica is a free to play and GTD service. The payment serves as your financial gratitude to the developers. And you can choose auto payment from $ 5 per month to $ 48 per year.
For this you will receive some gems, an hourglass, mysterious loot, an exclusive pet, and more trophies. There is no pay to win in Habitica.
---
Apart from the Kanban methodology, for me the main disadvantage of Habitica is the lack of browser extensions. To complete a task, go on a quest or perform any other action in this world, you will have to open the web version or pick up a smartphone.
It is also pointless to use the service if you do not intend to dive into its RPG component. There are more convenient and advanced systems.
But for those who are ready to go on a new endless adventure that does not require constant sticking to the screen with a controller, perform some work tasks, develop a habit, Habitica can go.