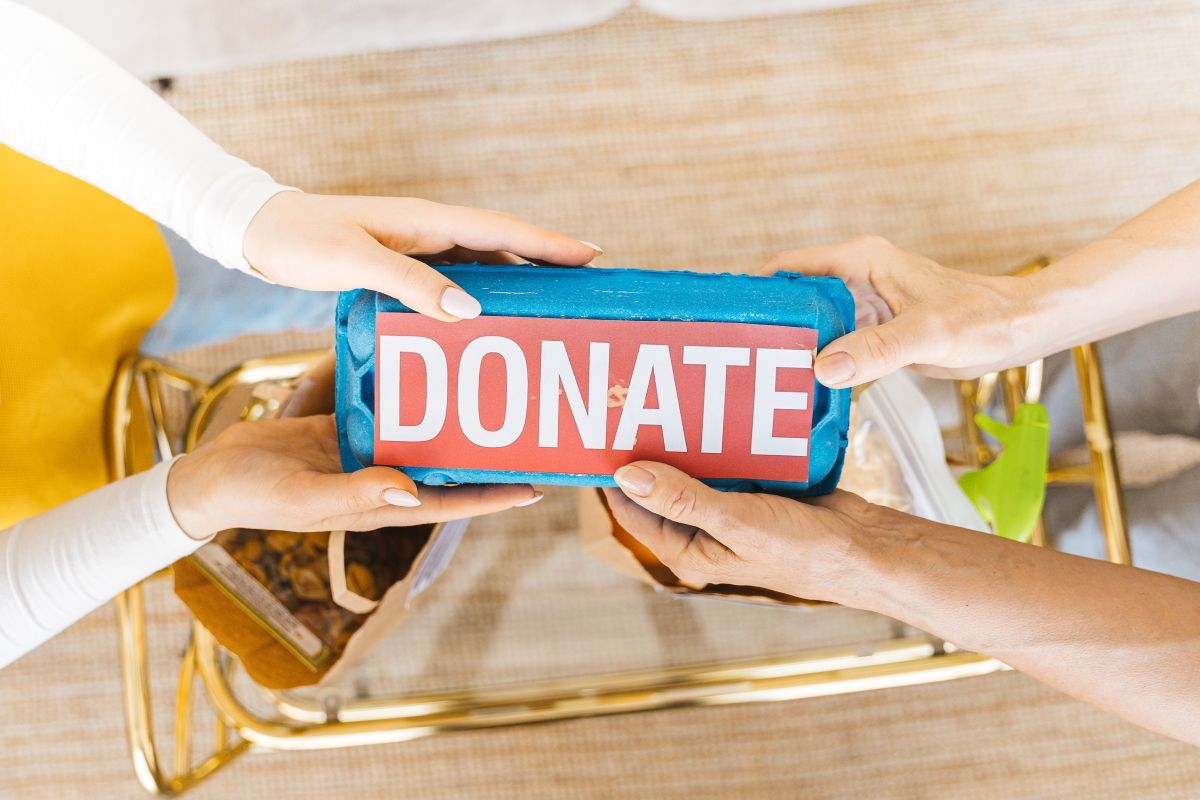 How to start accepting donations and crypto payments
As a website owner, I sometimes need to accept payment in cryptocurrencies. And every time I was tired of agreeing on which crypt to pay, on the exchange rate, copying the wallet number. So, I came to the need to automate this process.
And my choice fell on NOWPayments, an online service for accepting payments and donations in more than 50 different cryptocurrencies. There is support for stores from the "gray" zone, let's call it that.
In general, this is a full-fledged processing service with its API, CMS plugins, invoices and other cool things. With its help, you can solve the payment with cryptocurrencies in your store from the technical side. I'm talking about the legal side.
In connection with the foregoing, I decided not to write a full review of the service, but to tell how it works specifically for receiving donations.
How to set up acceptance of donations in crypto
After authorization in NOWPayments, a dashboard with information about all transactions is waiting for you. Since you are here for the first time, you should use the panel on the left.
Here you will find all the necessary sections for accepting payments, donations, subscriptions, store settings and invoicing.
To start accepting donations, you need to go to the Donations section. Here you can set the address of your link for receiving donations and specify the fields that you need to fill out for payment. And below you can customize the payment button a little and get its code for embedding on the site.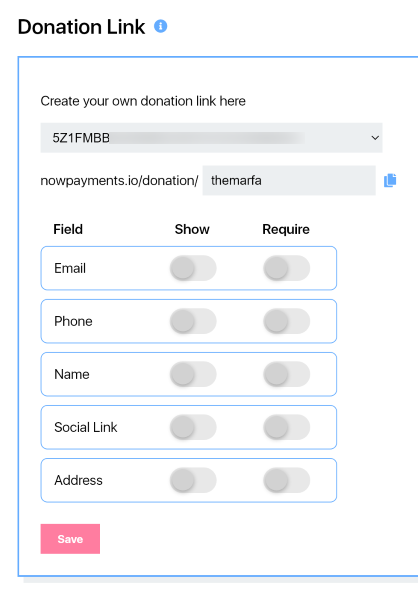 Then you need to go to the Coins settings section. Here, you can choose in which coins you accept donations. As I said, there are more than 50 different coins to select from, as well as fiat currencies.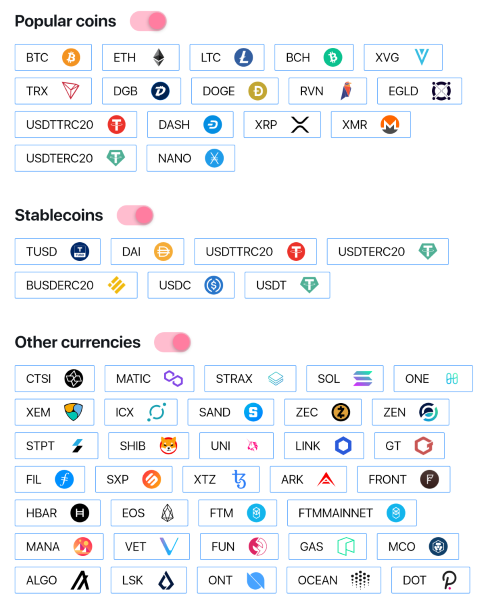 Now let's go to the Store Settings section. Here you can configure all the basic parameters of your store. As for donations, the Payout Wallet block is important for us, where you need to add your crypto wallets, where the service will transfer the payment.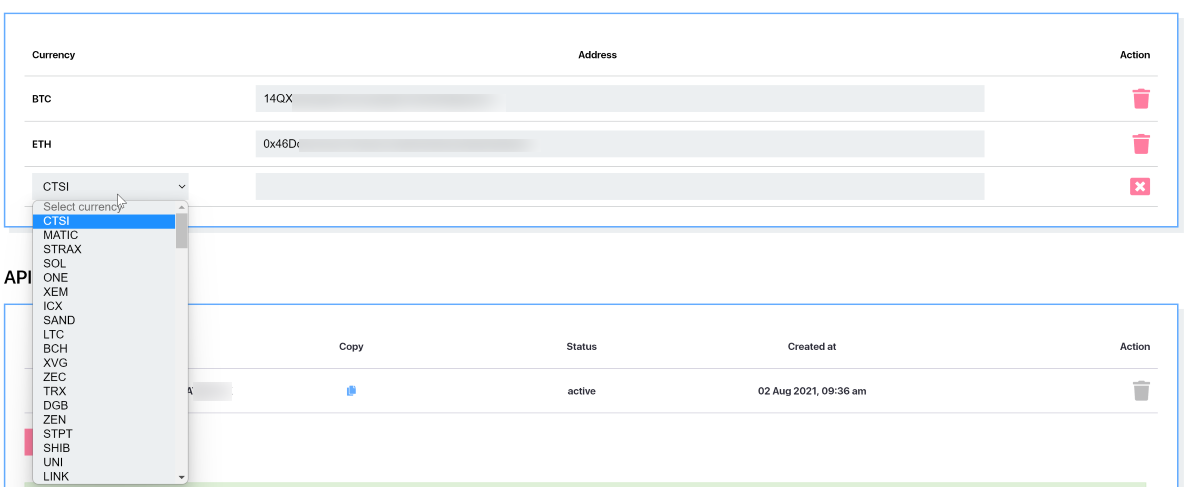 Again, all 50 cryptocurrencies are available for withdrawal. I will not mention the rest of the settings as it is not crucial for receiving donations. Although, if you wish, I recommend to read them all the same.
What's next?
And in fact—everything. You are ready to accept donations in crypto. Add a NOWPayments button to your site or share a link.
When you click on it, a payment form will open with a choice of currency and the amount that the visitor wants to donate.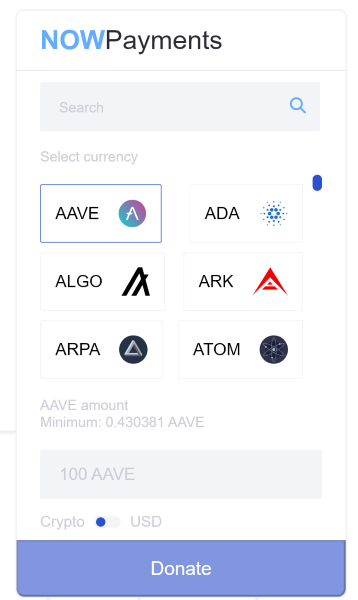 Further, payment is made to the NOWPayments wallet in the selected currency in the most common way. After confirming the transaction, the service starts automatically transferring the donation to your wallets in the cryptocurrency of your choice.
You can try it yourself using this button 👇: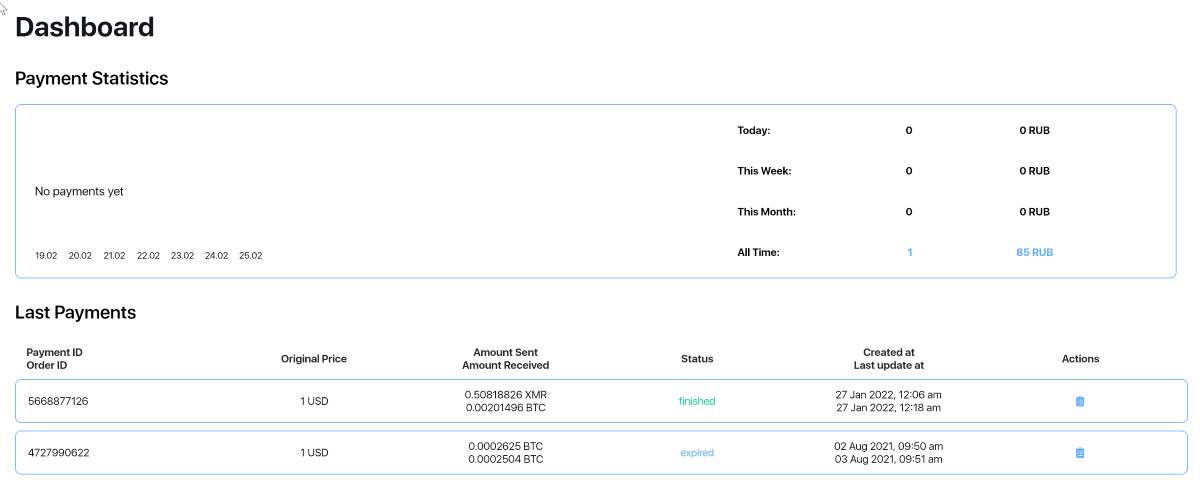 Price
It is difficult to say something specific about the cost of using the service. After all, he takes a percentage of each payment, which depends on the volume of transfers per month.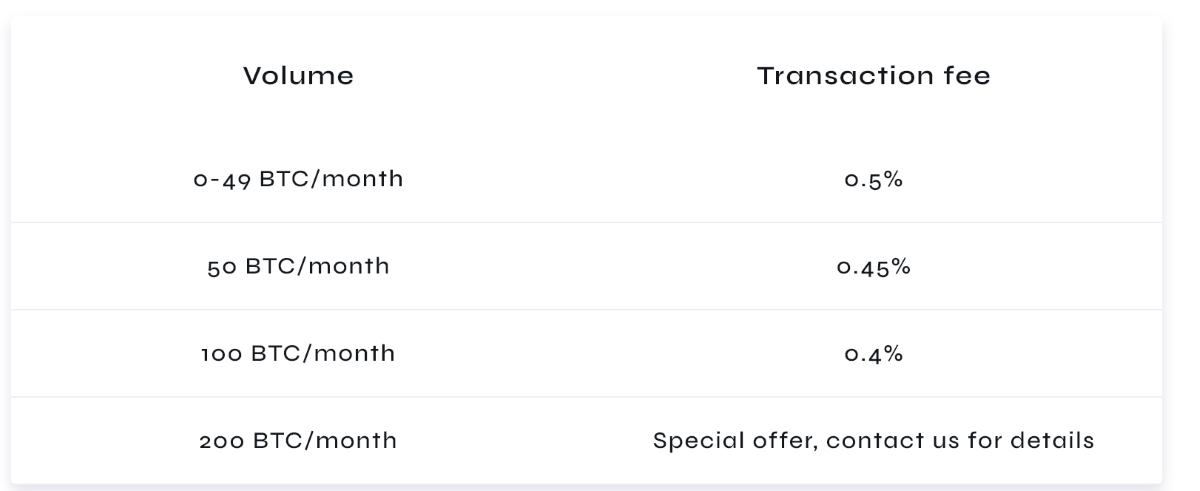 The minimum commission will be 0.4% at 100 BTC per month. Maximum 0.5% if you transfer up to 49 BTC per month.