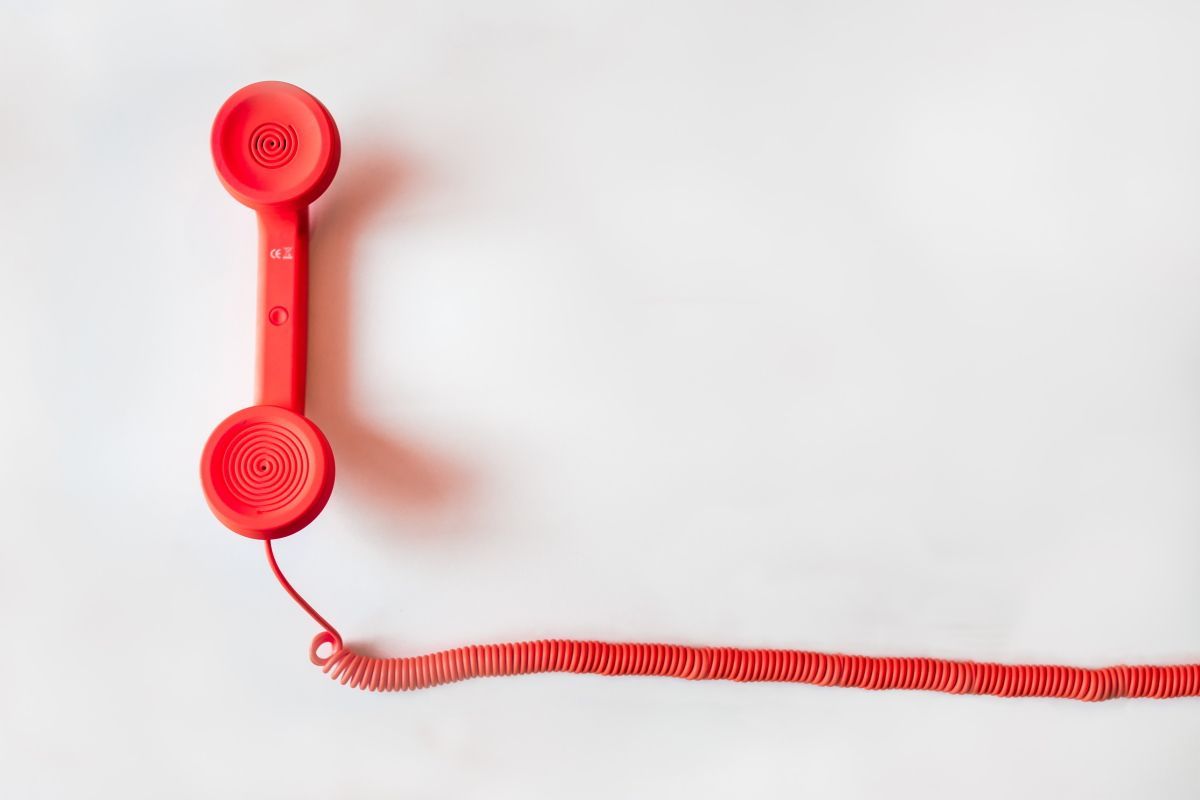 How to add a poll to an email in Gmail
In marketing research surveys play an important role. And their use is not confined to this sector.
This is autotranslated version of this post.
For example, surveys can be used to obtain feedback from consumers, improve customer service, identify potential issues, and more.
One of the convenient ways to convey the survey to the end-user is email. And with this extendion anyone can to create a poll.
Gmail Free Online Polls & Surveys by cloudHQ will help to add a poll to the email in Gmail.
To do this, install the extension on the link and open the wizard, create a new message in Gmail. On the toolbar you will see the new icon to create surveys. Click on it and select Create new poll.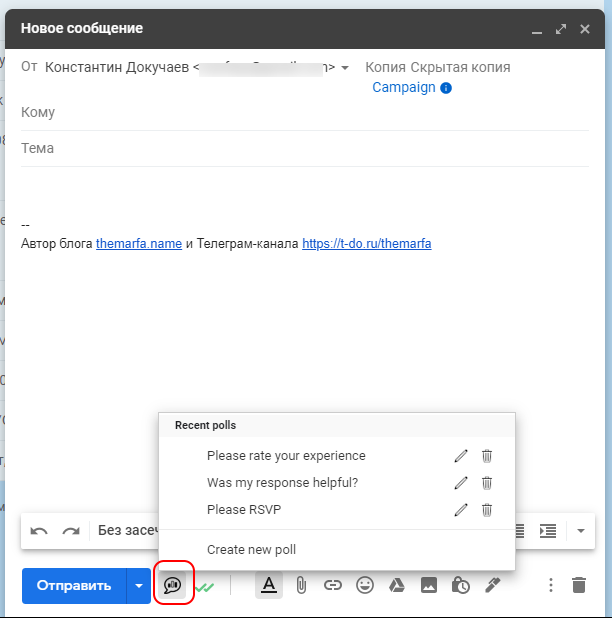 Opens the wizard to create a new survey. In the first field you need to specify the question, and the second ask need answers. As answer you can use not only text but also Emoji.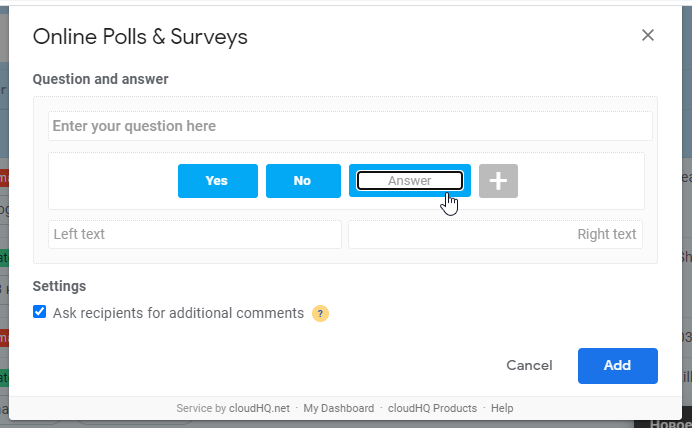 Even lower, you can add two options with alignment by the left and right side. For example, you can specify the options Happy/Unhappy.
The checkbox Ask recipients for additional comments allows the recipient to leave a text comment on the survey.
When you click on the Add button, the survey is added to the body of the email.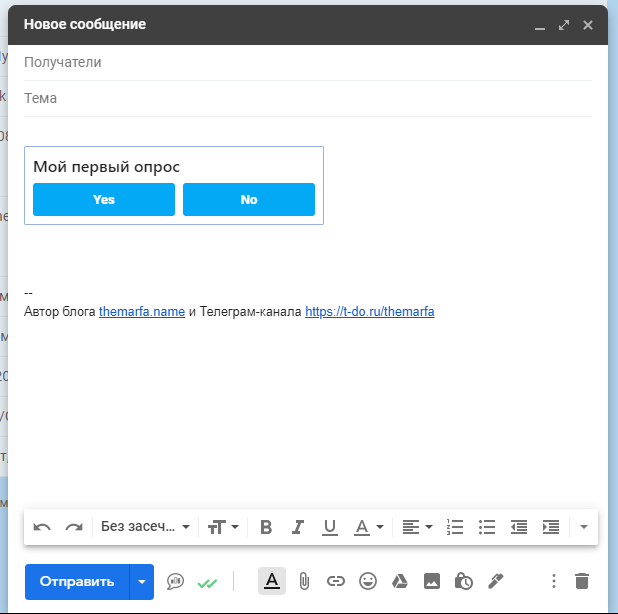 If you click on any element of the created poll, will open the style editor. It is possible to customize the appearance of individual elements.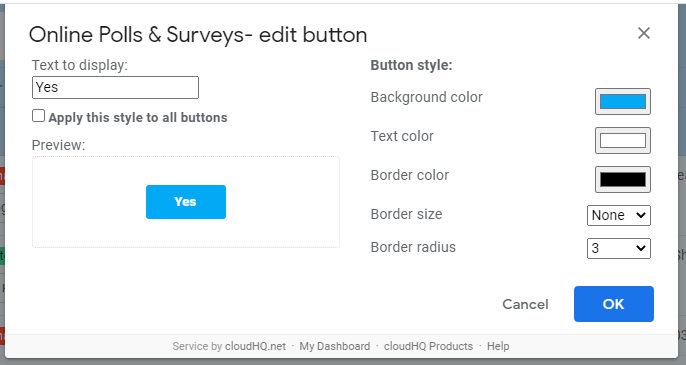 The recipient by clicking on the survey in the email will be forwarded to a special page where he can fill in all the answers.
After filling you will receive an email with the results. From the same email, you can export the results to a Google spreadsheet for more detailed analysis.