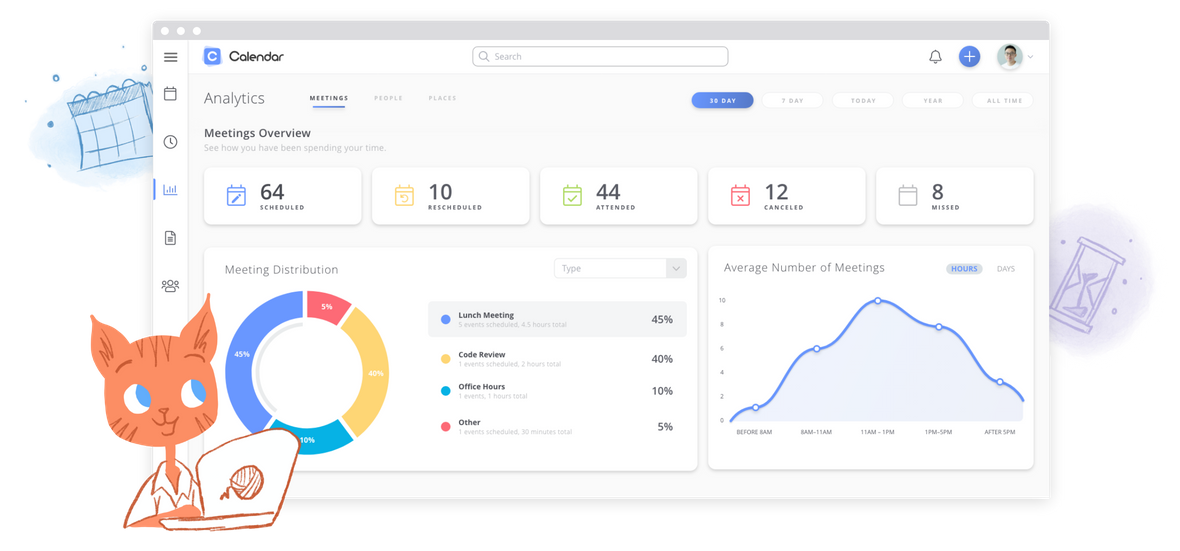 How to add analytics to you favourite calendar app
Every major service like Google, Apple or Microsoft has their calendar app. Unfortunately, they do not provide a complete analysis of meetings and activities. But there is a way to fix this.
This is autotranslated version of this post.
Calendar is the super cool add-on to Google/Outlook or Apple Calendar. With the help of this service, you will be able to more flexibly control all the existing features of your favorite calendar. And sprinkle the top with detailed Analytics.
The service is so simple that there's no much to tell about it. Google, Outlook and Apple calendars connect in the settings and after that everything just works.
In the Overview section, you can view data about how much time you spent in meetings, their quantity, how many you missed, or accepted and other useful information.
Try Calendar