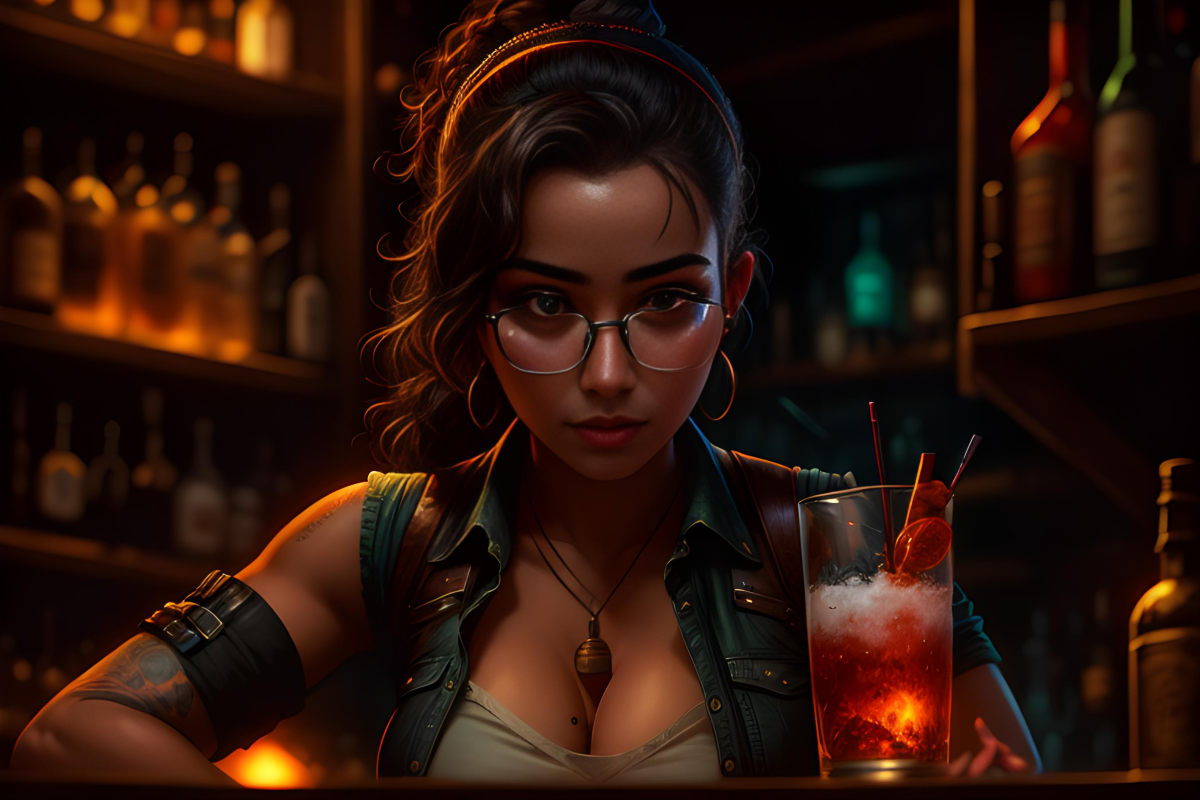 How to Add ChatGPT Sidebar to Google Chrome

If you're a Microsoft Edge browser user, you may be able to access ChatGPT-enabled Bing from the sidebar. Well, or at least you've heard about such a feature.
But what about users of other browsers? You can install an extension like ChatGPT Sidebar, which adds a similar panel to Google Chrome.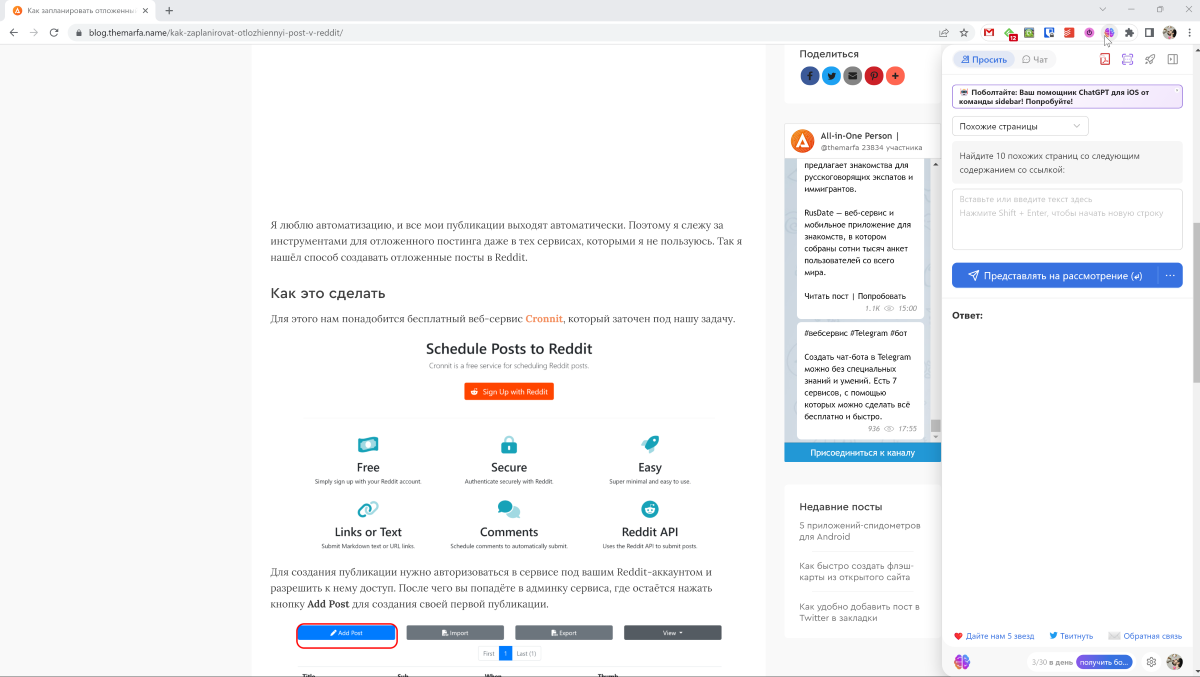 What can the extension do?
Of course, it can do everything the same as regular ChatGPT. To do this, simply go to the Chat tab.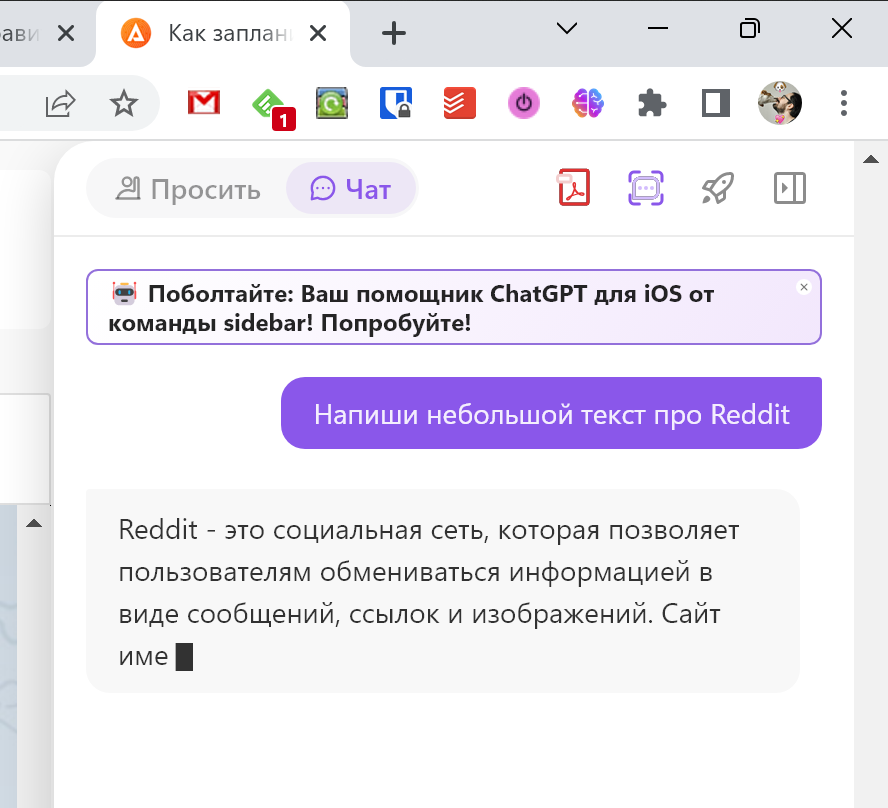 The Ask tab will also be interesting, with a set of preset prompts based on the current text in the browser tab. You can ask the neural network to extract an article, find similar pages, explain content, and more.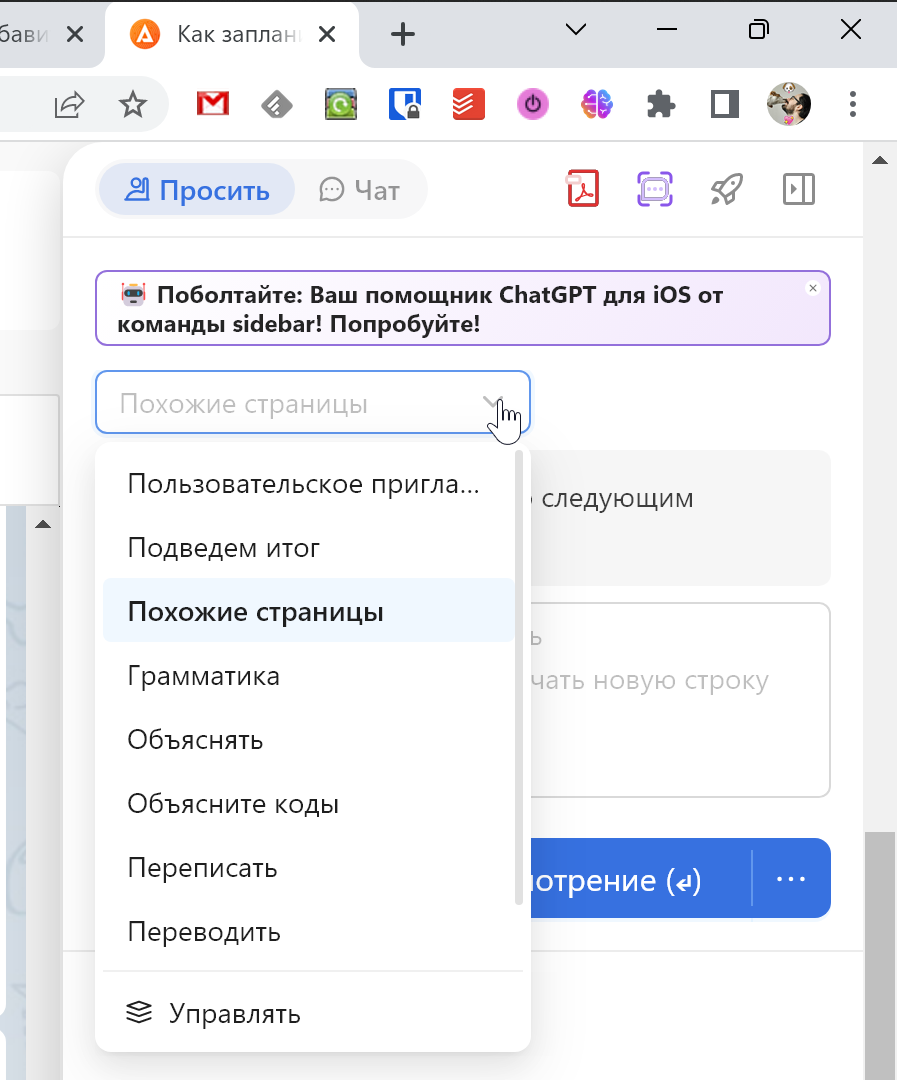 There is also support for working with PDF documents and ChatGPT 4.
Price
When authorized in the service, you can send up to 30 requests a day and process 8 PDF files. If you need more, the paid plan will cost $10 per month or $100 per year.
On the paid plan, you'll get up to 3,000 requests per month and 50 PDFs per day with a limit of 2,000 pages.