How to Add Folders to the macOS Menu Bar
If you want to get quick access to documents, files, folders, or applications directly from the macOS panel, you will need the Folder Peek utility.
The utility requires a macOS version of at least 12.3. After installation, a new icon will appear on the menu bar, in which you need to select Add Folder and select a folder, application, or file to add.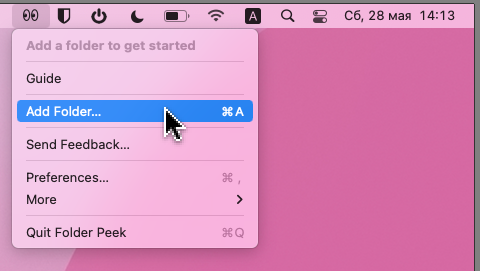 After that, a new icon will appear on the panel to access the selected folder. From here, you can open a folder, reconfigure it, view its contents, and more.