How to add preview files in the browser
Often when searching for information or reading articles I want to see the contents of files, but download them completely uninteresting.
This is autotranslated version of this post.
Peek adds built-in files preview when you hover over the link.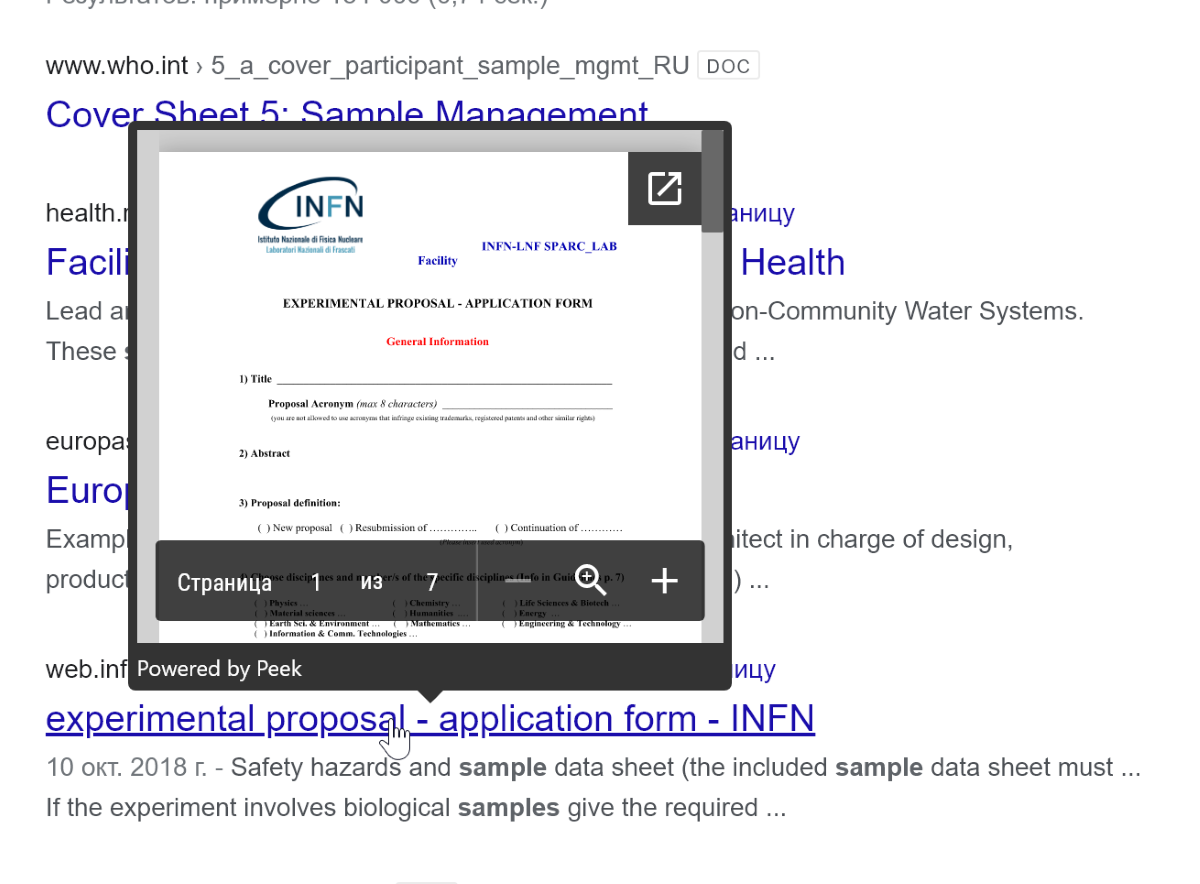 The extension works on almost any page and supports the following file formats:
PDF, TXT, RTF
Word(.doc .docx)
Excel (.xls, .xlsx)
PowerPoint (.ppt, .pptx)
WebM, MP4, GIFV, OGG/OGV
MP3 and WAV Audio
JPEG, PNG, GIF, SVG, PNG, APNG, ICO, BMP
documents hosted on Google Docs and Apple's iCloud.
For viewing office documents in the settings you can choose engine Google Docs and MS Office Online.