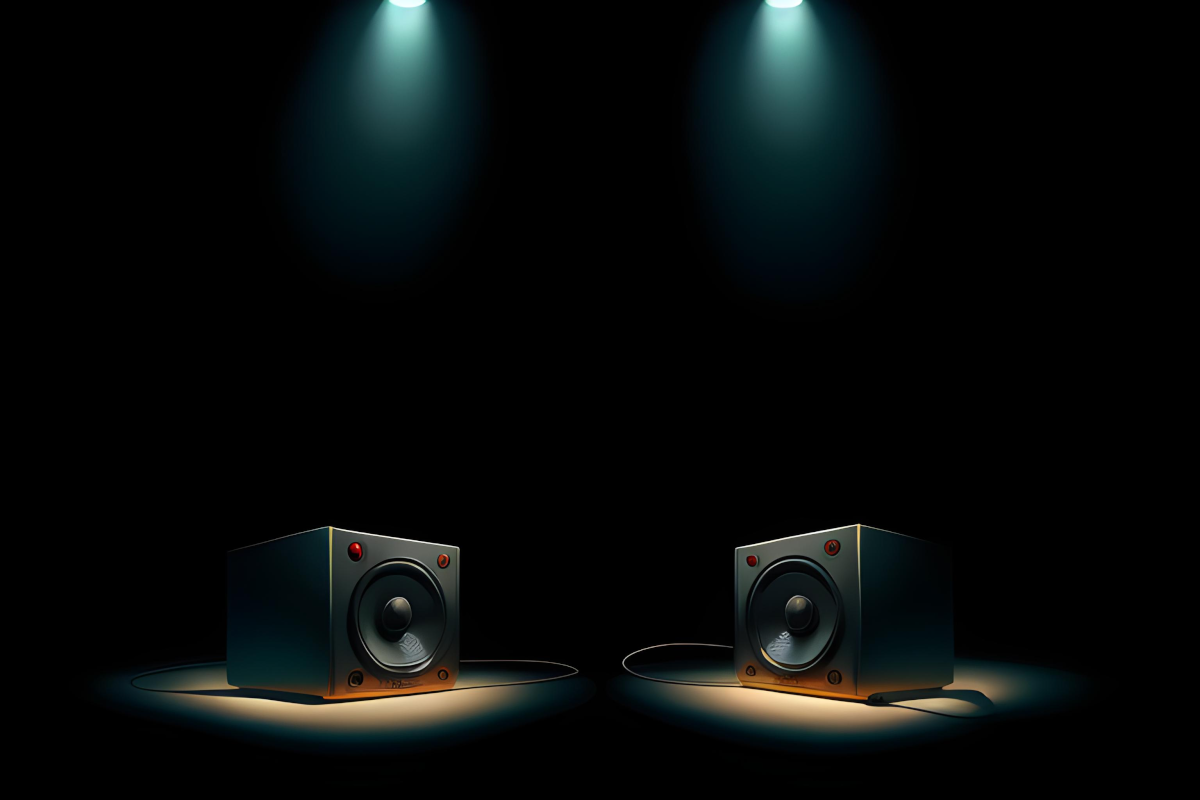 How to Capture and Record Any Audio Source on Mac
If you're a streamer, podcast writer, or anyone else, you've probably run into trouble capturing audio from a specific app. Usually, to solve such a problem, you have to make a lot of effort or even score on everything and continue working as is. Or you can install one utility and forget about all the troubles.
Audio Hijack is a small utility for macOS that makes it easy to capture audio from one or more applications and record it.
This is implemented not least by granting the application various system permissions, including access to the system kernel. Therefore, if you are not ready to take such risks, then it is easier to forget about the utility.
How it all works
If you have managed to issue all the permissions, you will have a short tour of the possibilities of Audio Hijack and a start window in which you can start a new recording session. To achieve this, just click the New Session button.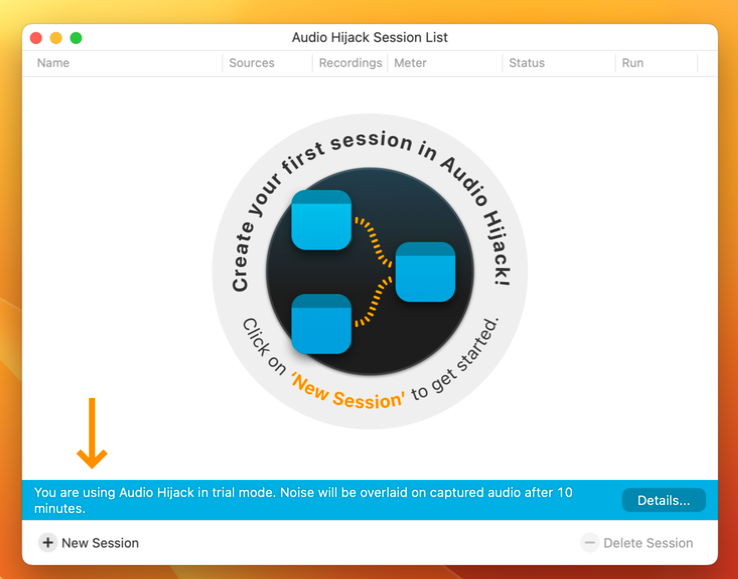 On the next screen, you can choose the type of audio capture source or the task you want to solve.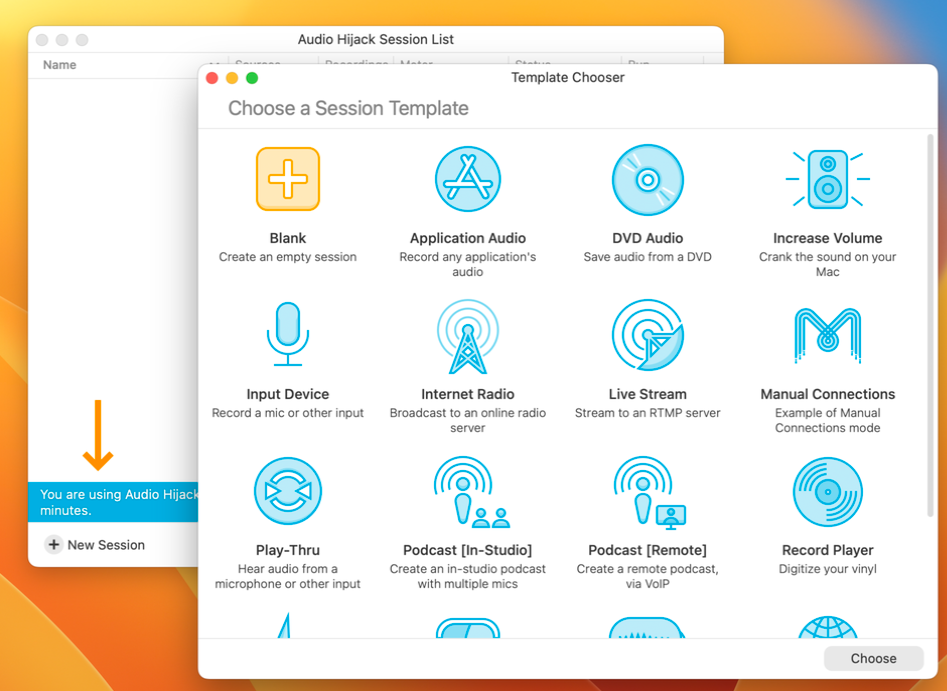 Available:
Capture sound from the application;
Saving audio from DVD;
Sound enhancement;
Audio Device Capture;
Stream on internet radio;
Stream to RTMP server;
Manual connection;
Listen to sound from a microphone or other audio device;
Record a podcast with multiple microphone capture in the studio or remotely;
Digitize vinyl;
Improve audio with effects;
Record system sounds;
Record voice chat in Skype, Zoom and other applications;
Grab audio from browser.
Of course, you can always select Blank and set everything up manually. I won't talk about each template separately because. Everything works mostly the same.
Instead, for an example, I will take an empty session and show the basic setup. If you have worked with various automation applications, you will immediately understand how to work with Audio Hijack.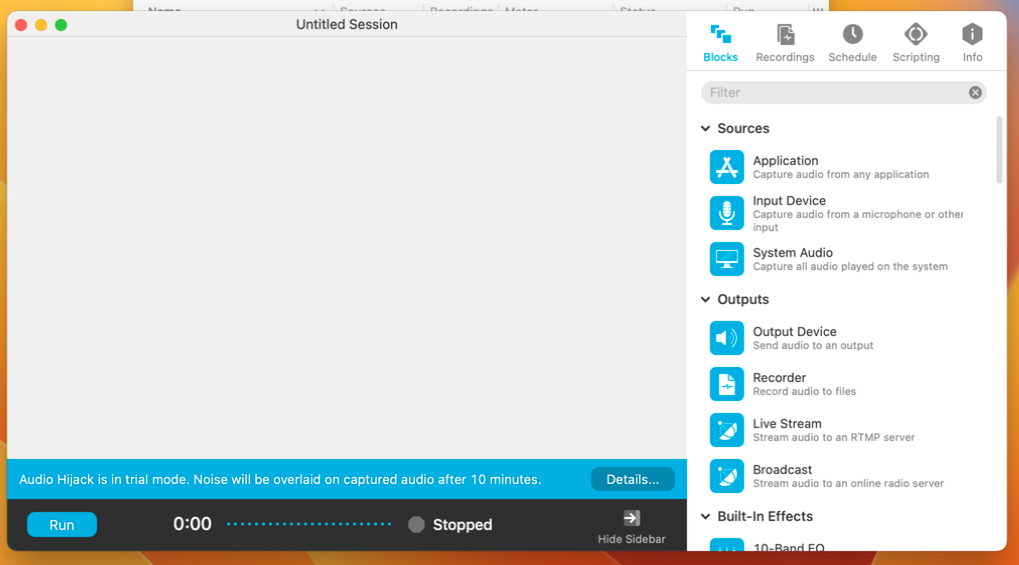 The window is divided into two areas: workspace and commands. To start capturing and outputting sound, you need to add blocks (as it is called here) with sound sources and consumers to the workspace. Also in the blocks there are effects, various sound meters and other things, such as removing the sound of clicks, grunts, and the like.
Thus, you can build the necessary workflow for working with sound. And thanks to a clear scheme, you can easily figure out what is happening in general.
When you click on a block, you can add sources and applications, or simply edit its parameters.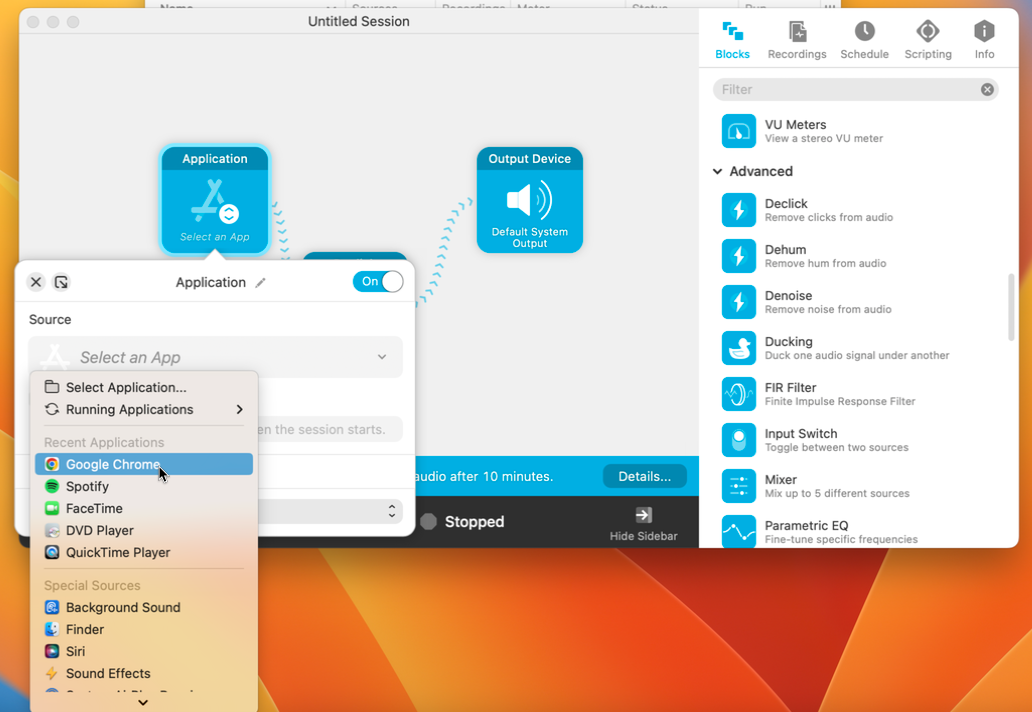 To start recording, you just need to click the Start button. All records created within the session are stored on a separate Recordings tab.
Another interesting thing to note is the Schedule tab. On it, you can manage the recording schedule.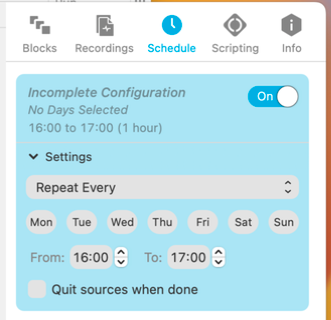 And on the Scripting tab, you can configure the automation of various actions. For example, when recording stops, open the folder with the file.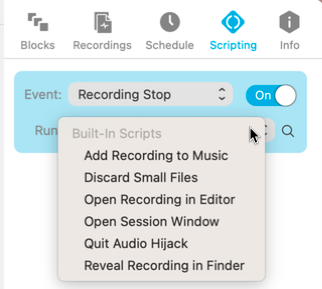 On the Info tab, you can specify basic information about the session, configure autorun settings and bitrate.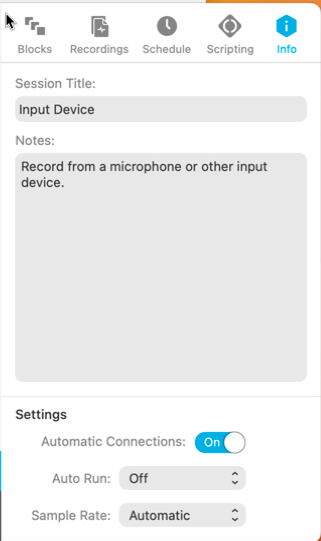 The finished result will look something like this.
The settings of all sessions are stored in the main Audio Hijack window, which allows you to quickly start the desired session and not worry about changing the settings every time.
Sessions can be duplicated, deleted, imported and exported.
Price
Audio Hijack is available for free in preview mode, but sessions will only last ten minutes. Then unremovable noise will be superimposed on the audio track.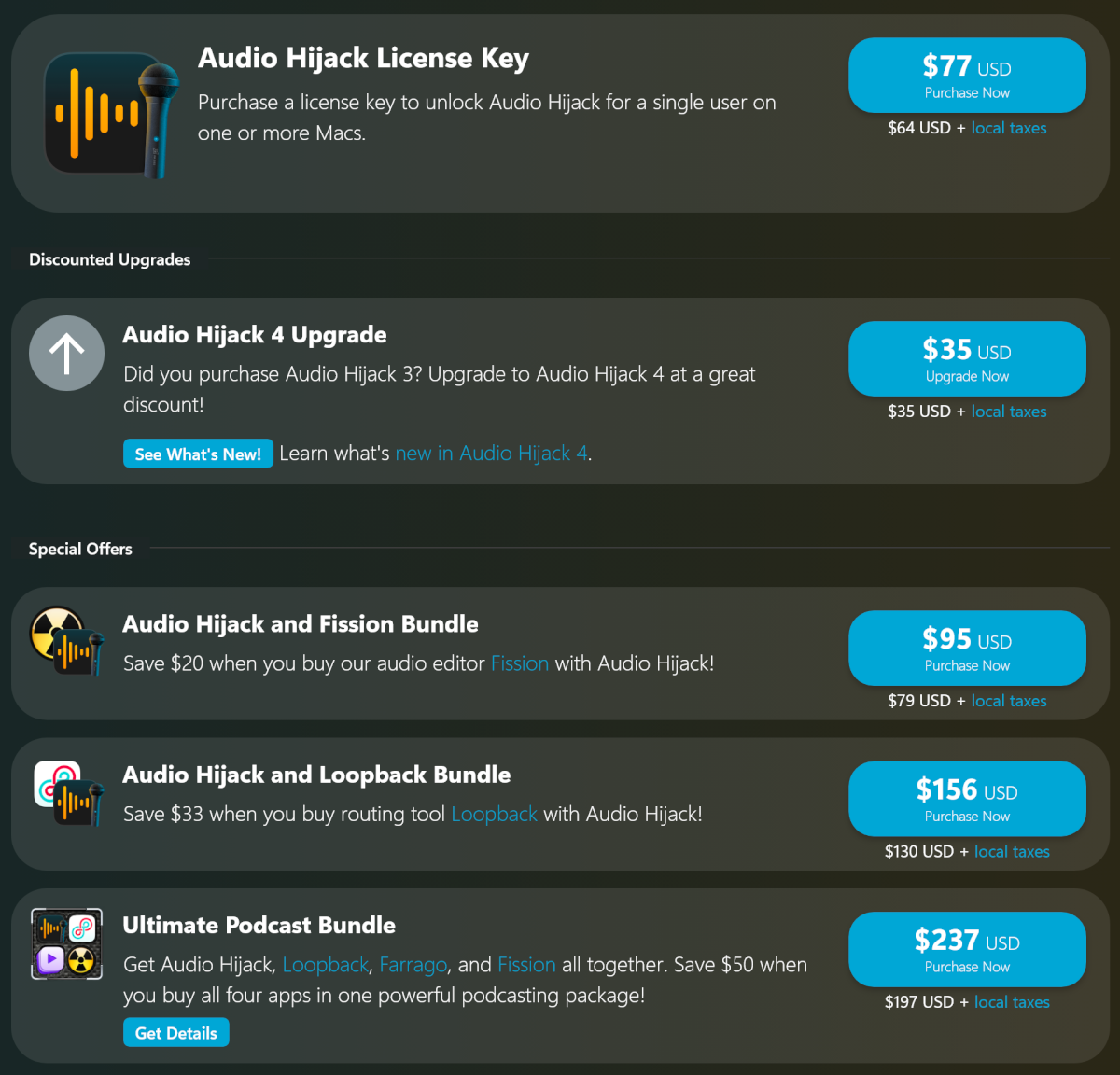 A license for one device for one user will cost $75 for the first purchase, and $35 for upgrading from a previous version. You can also buy a set of multiple developer apps ranging from $95 to $237.