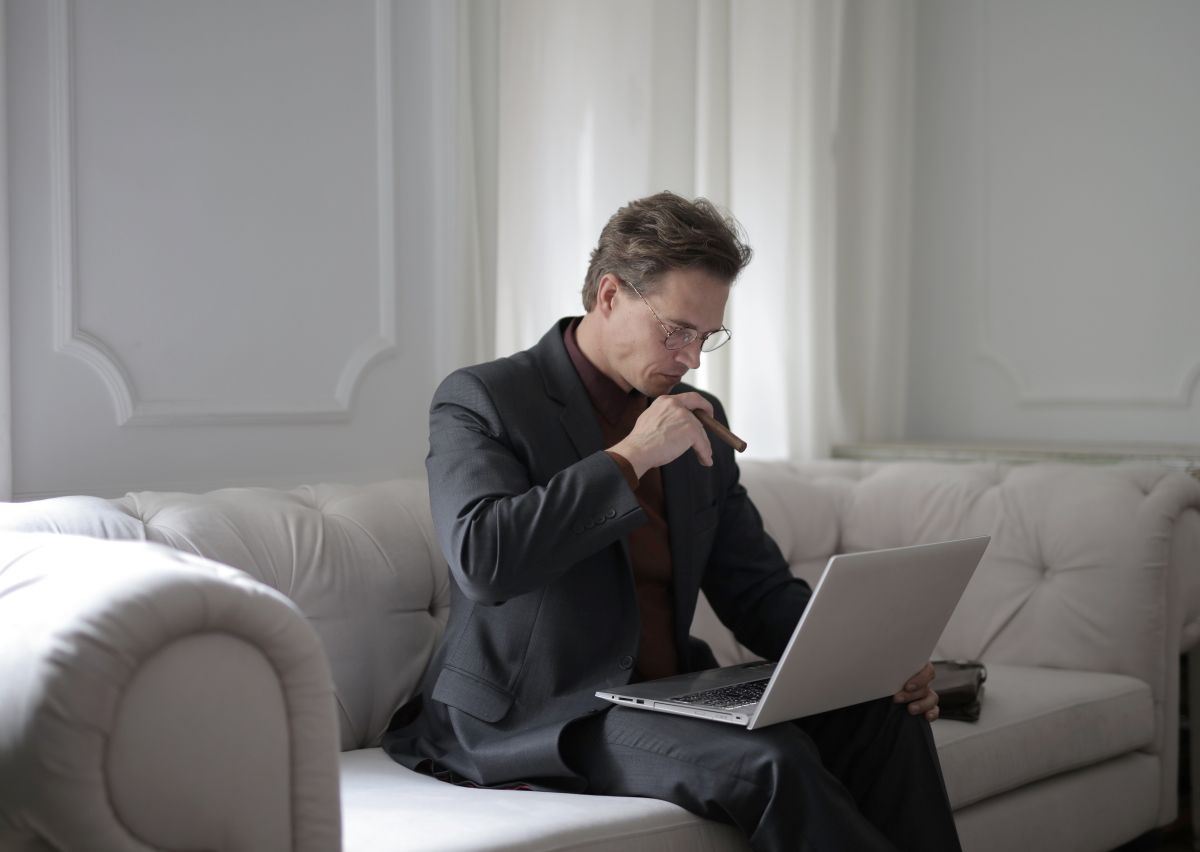 How to check the monitor for dead pixels
If you do not have a TFT, OLED or LCD monitor, then this article is not for you. After all, the problem of dead or stuck pixels is relevant only for these models. And if you are "lucky one", welcome.
This is autotranslated version of this post.
It is also important to understand how a stuck pixel differs from a broken one. In order not to go into technical details, I will simplify everything to the maximum.
A stuck pixel will be displayed in one of three RGB colors: red, green, or blue. If even one color works, there is a chance to fix the pixel.
The broken one will not be displayed in any of the colors, that is, it will be black. And you won't be able to revive such a pixel.
What programs can't
None of the programs will be able to show a dead pixel. That is, you yourself will have to look for the problem with your eyes, it is physically impossible to highlight it on the monitor.
What to do before checking
Before starting any utility, you need to do a few simple steps:
remove all dirt from the monitor;
set the correct resolution for your monitor model.
How to identify a broken pixel
EIZO monitor test (web)
EIZO monitor test is a comprehensive online utility for finding monitor problems. The developer is a monitors manufacturer of the same name.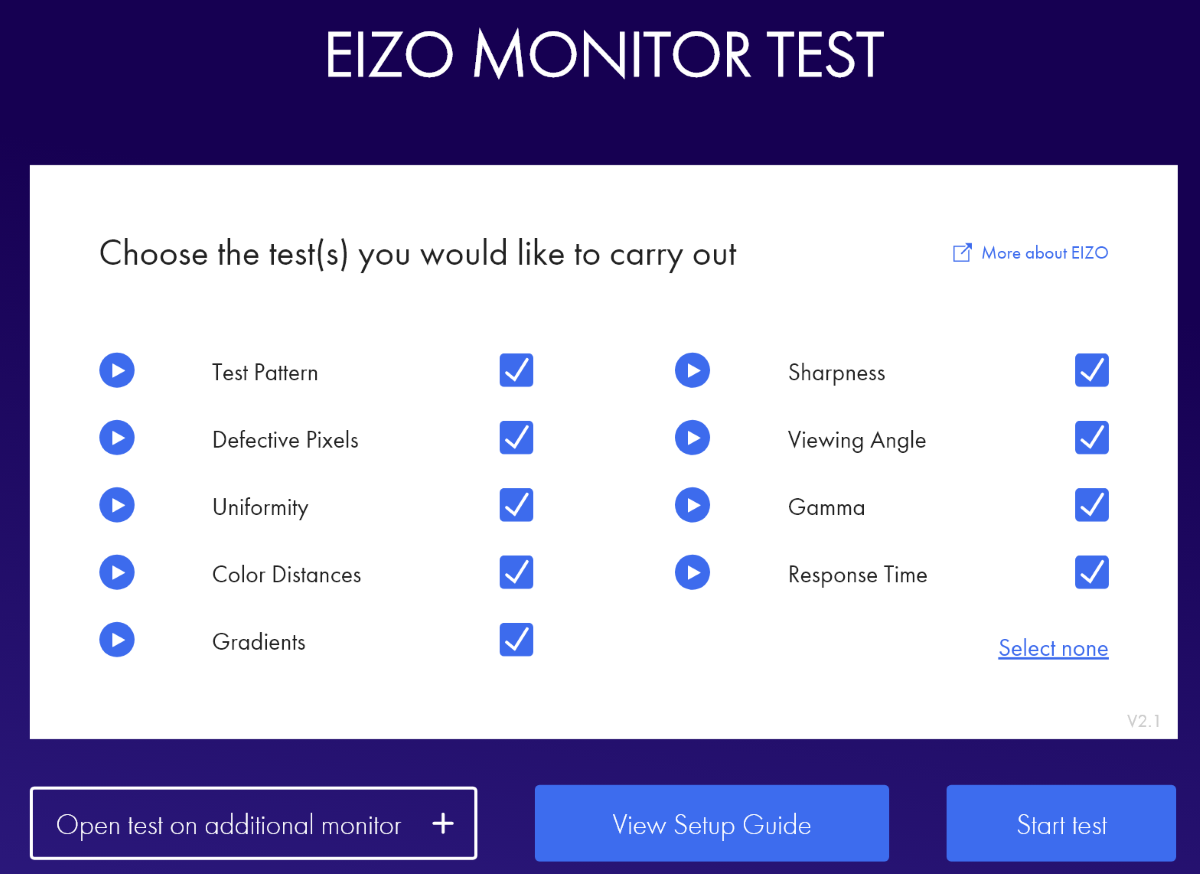 It can help identify about nine different issues from uniformity and color differences to viewing angles and response times. Clicking on Test will open each of the tests in turn and you will be able to understand if there is a pixel problem.
When starting the test, a detailed description of why this particular test is needed will be available inside. As well as additional tools if needed.
Dead Pixel Tester (Windows)
Dead Pixel Tester is a monitor testing utility that does not require installation.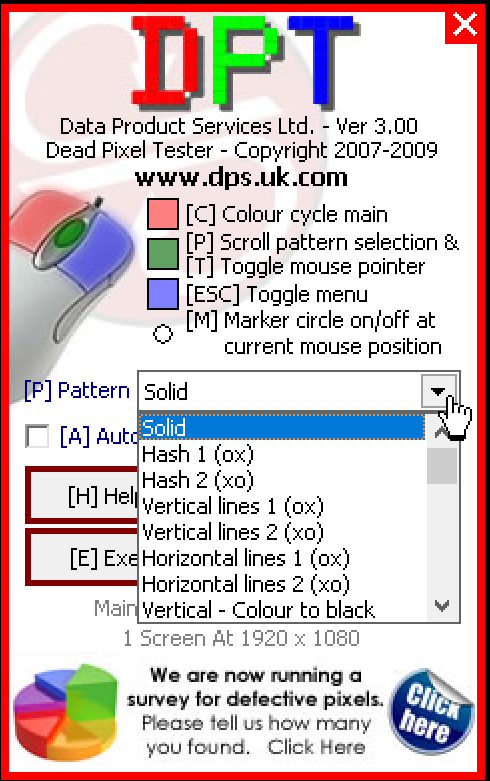 With its help, you can run about a dozen different tests. To do this, you just need to launch the application and click the left mouse button. The tests will change automatically.
How to recover a stuck pixel
Time or one of the specialized utilities: JScreenFix, PixelHealer or UndeadPixel. can help to restore the stuck pixel . Start any of them and cross your fingers 🤞.