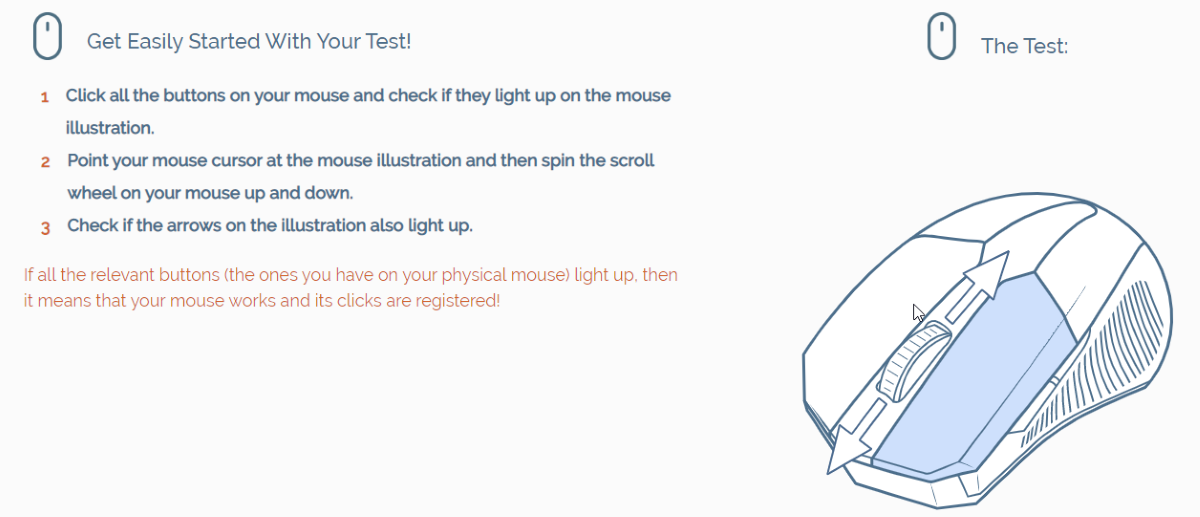 How to check the operation of mouse buttons
You can check the operation of all mouse buttons in different ways. I want to offer the simplest that works on any operating system.
This is auto translated version of this post
Mouse Test will help test the operation of the mouse buttons. To do this, just go to the site and start clicking buttons. If everything is OK, the button is highlighted.