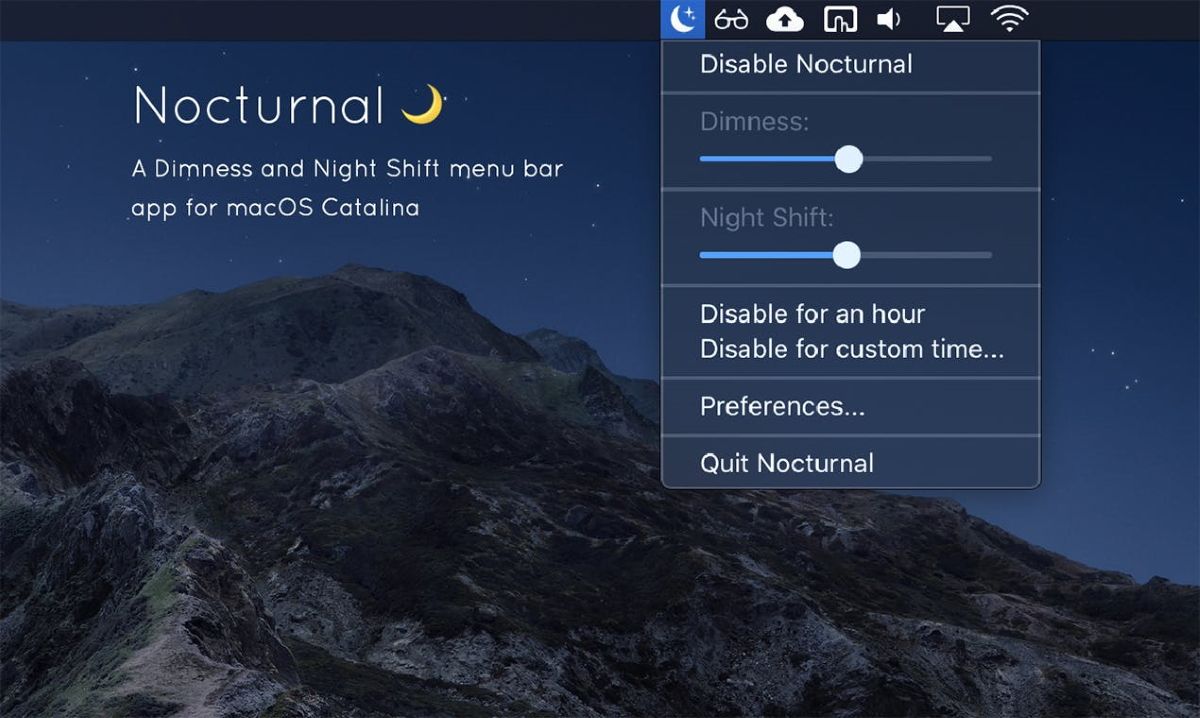 How to control the brightness of a night theme on macOS
The dark theme has become a real trend in 2019. Despite this, users will still have difficulty activating and managing this mode. For example, setting the dimming level.
This is autotranslated version of this post
Nocturnal adds a menu to the Mac panel with fine-tuning the brightness of the display.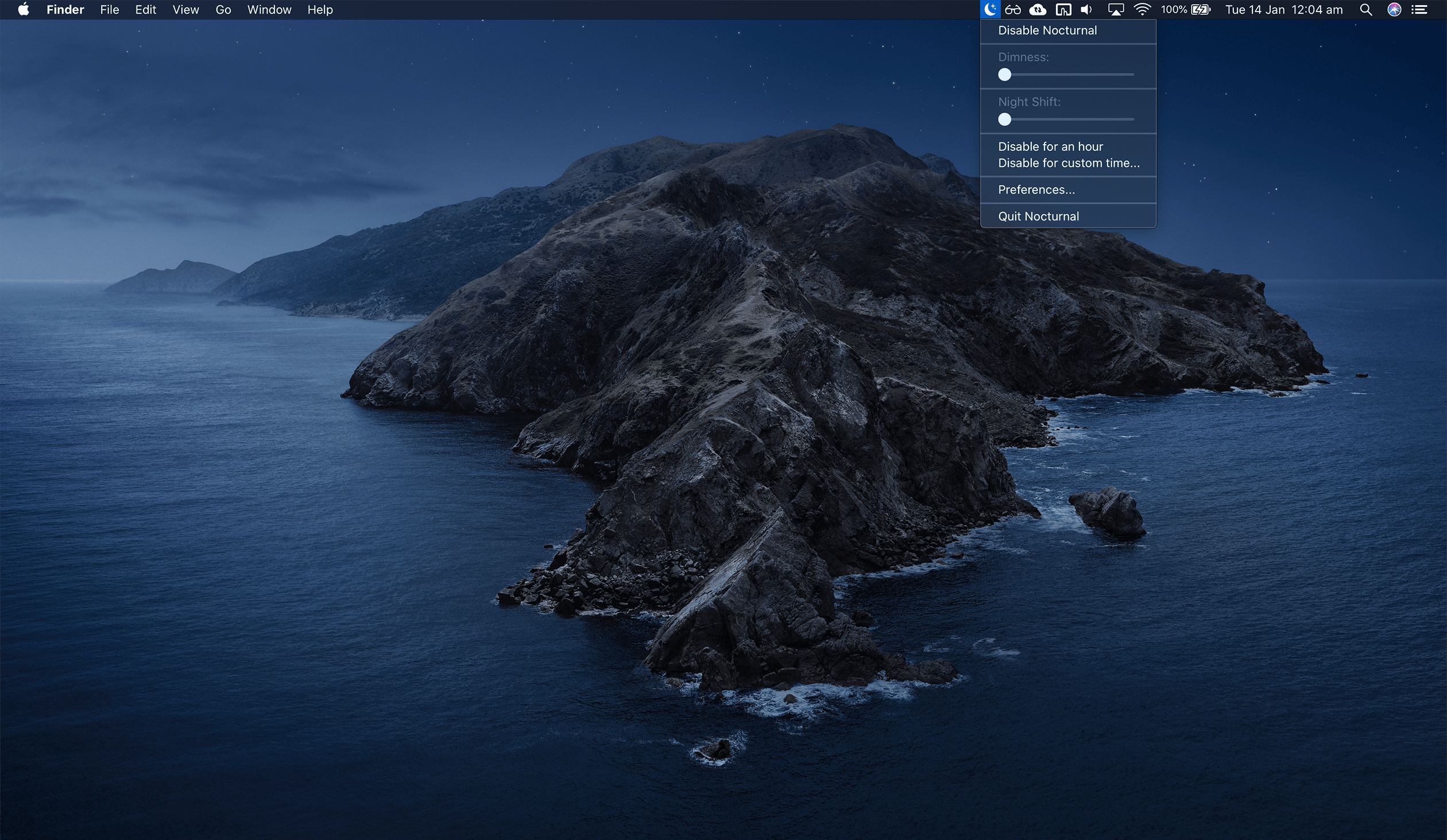 When you click on the application icon, you can specify the brightness level of the monitor and dimming and night mode. In addition, you can turn off the dark theme for an hour or for any given period of time.
The application works only with macOS Catalina 10.15 and higher. Consider this before installation.