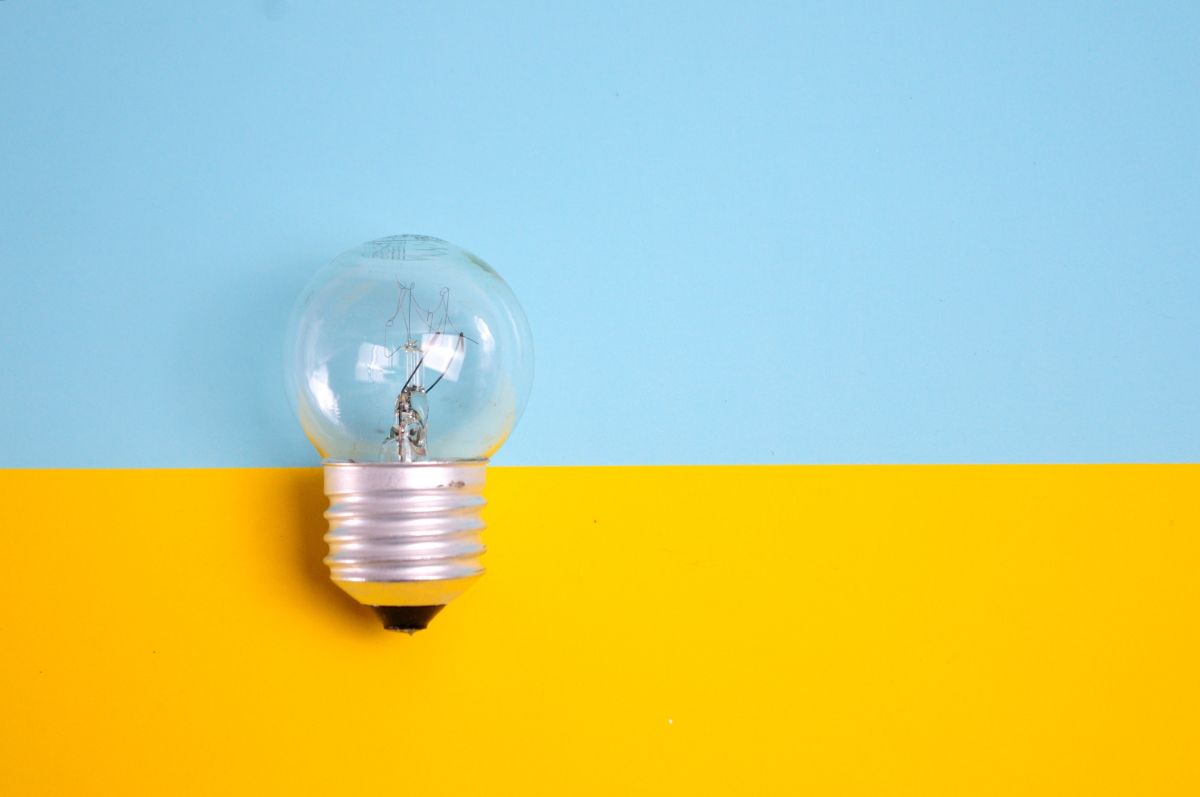 How to easily control the brightness of external monitors on macOS
You can control the brightness of external monitors in different ways. But if you have more than two monitors, or you just want to have the same settings on each of them, it is better to install a special utility.
Lunar is a utility for managing various parameters of brightness and contrast and external monitors.
First start
Immediately after the start, Lunar will offer you to choose exactly how you plan to use the application. There are options:
synchronization of the brightness of the main and external monitor;
changing the brightness of external monitors by sunrise and sunset times;
changing parameters on a schedule;
changing the brightness of external monitors based on the light sensor;
manually changing the brightness of external monitors using the volume keys.
I recommend staying a little longer on this screen and making an informed decision. I couldn't find a way to run this setup wizard again, which made it a bit difficult to change the settings I needed.
Then you will be required to grant the necessary system permissions for the application, and this completes the initial configuration.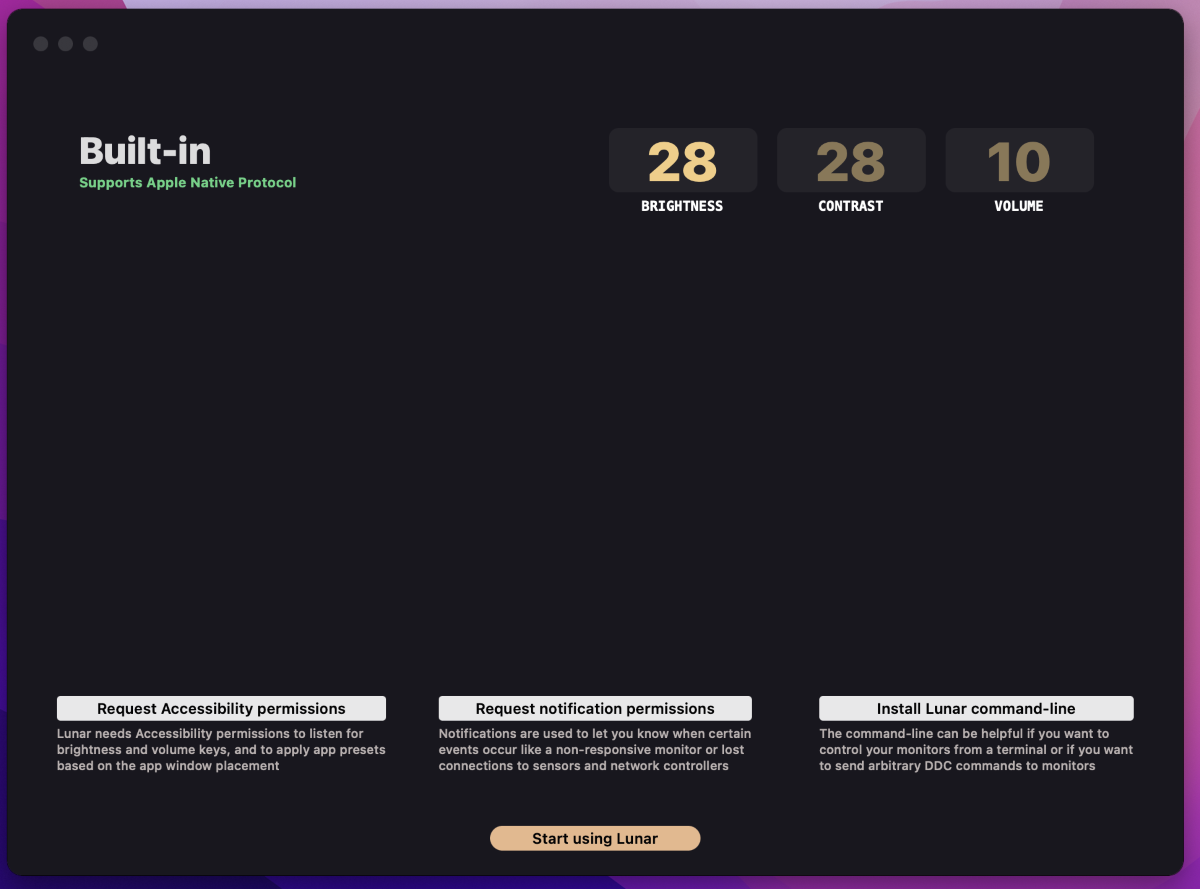 If you experience any tech issues with your Mac, iPhone or any other Apple device, visit www.isupport.kz. They provide repair service at your house or in the office from 15 minutes.
We leave for you or repair in the office from 15 minutes with a 15% discount
Working with Lunar
You can change the application behavior and monitor settings in different ways: from the main Lunar window, from the options section, from the drop-down menu on the Menu Bar, or simply by using hot keys.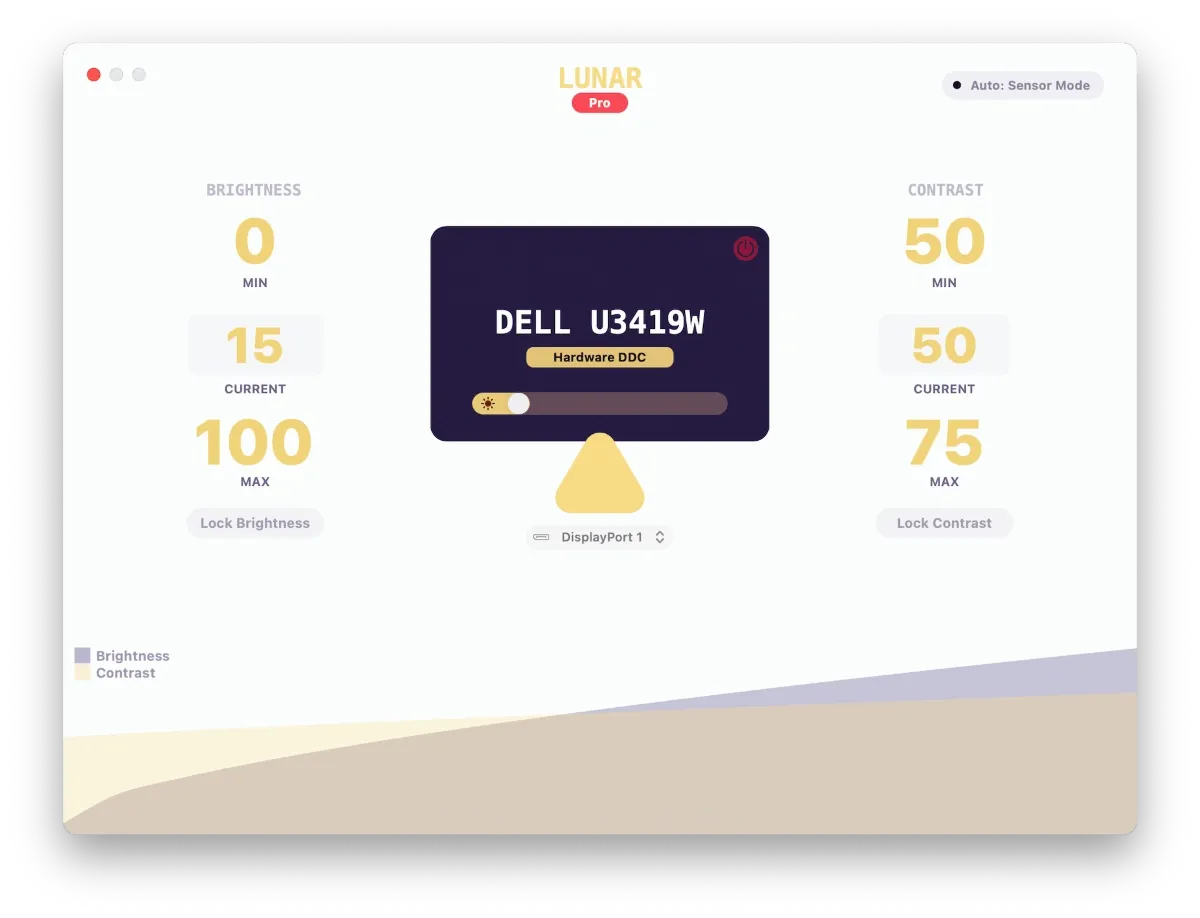 I would like to note right away that Lunar, unlike its analogues, allows the most flexible and accurate change of any available parameters.
For external and built-in monitors, you can change the brightness and contrast, adjust the gamma and much more. When sync is active, any changes will be automatically applied to all monitors.
That being said, Lunar works similarly to pressing physical buttons on a monitor, even on a Mac with an M1. The counterparts instead overlay a semi-transparent layer in an attempt to simulate dimming.
As I wrote above, you can change the brightness of the monitor on a schedule or depending on the time of day.
Additionally, you can customize your monitor as an alternative to LED backlighting. This will be handy during calls to highlight your face.
Or you can turn off unnecessary monitors by pressing a hotkey combination so as not to be distracted from work.
Lunar lite
In fact, for me, Lunar's capabilities exceed my needs. So much so that this utility seemed to me too complicated and incomprehensible.
The developer has Lunar Lite as an easier alternative. With its help, you can easily manually change the brightness of all monitors.