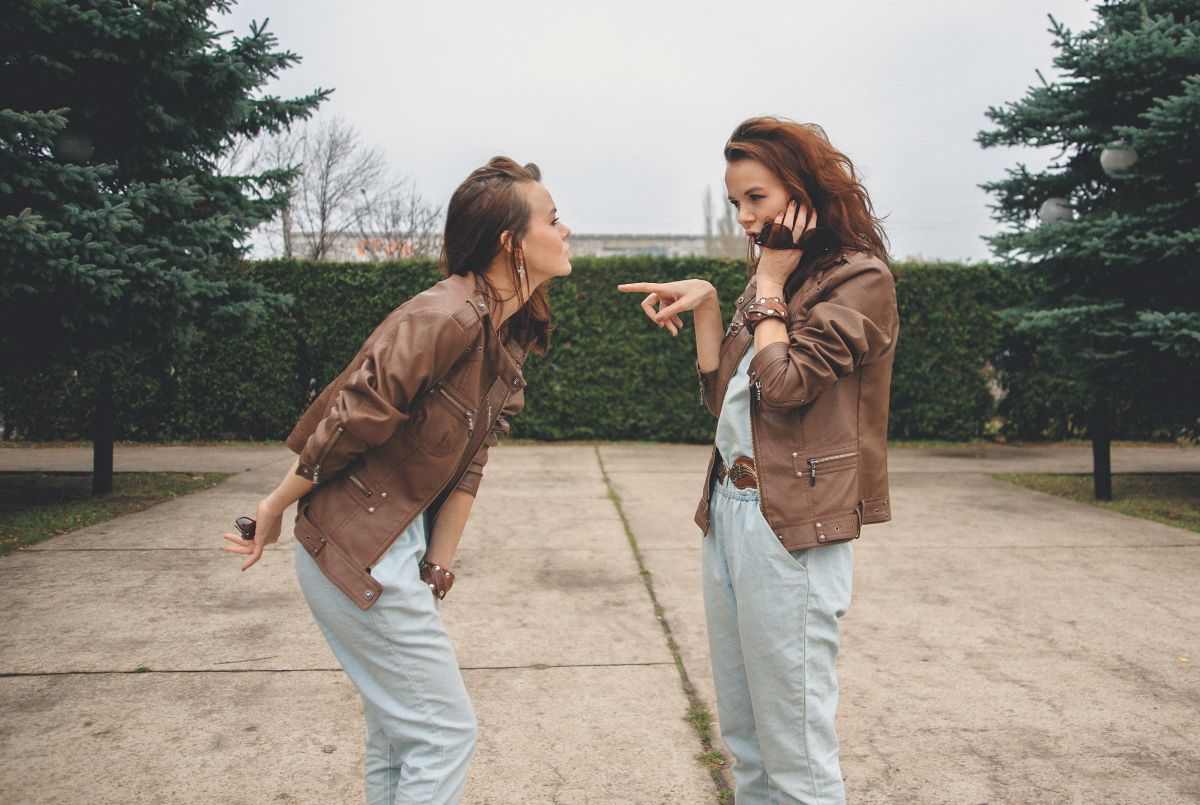 How to easily find duplicates in cloud storage
Unfortunately, many popular online file storage services do not have the option of data deduplication. Which is rather strange because both the user and the company benefit from getting rid of the same information.
Therefore, it is necessary to solve such problems with the help of third-party services and applications. Like DeDuplicate - Cloud Cleaner, which will help you find and remove duplicate files in Google Drive, Dropbox, OneDrive, MEGA, Yandex.Disk.
Immediately after launching the application, you will need to select the cloud storage you want to work with. And, accordingly, connect to it and provide all the necessary permissions.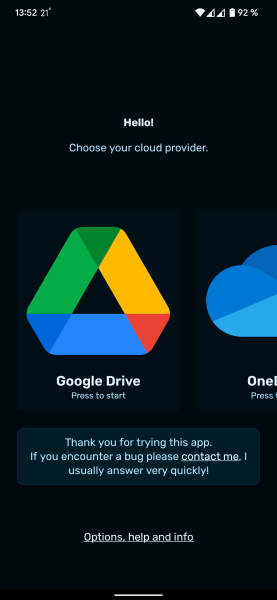 I tested DeDuplicate - Cloud Cleaner on Google Drive. After connecting, you can choose to scan a specific folder or the entire storage.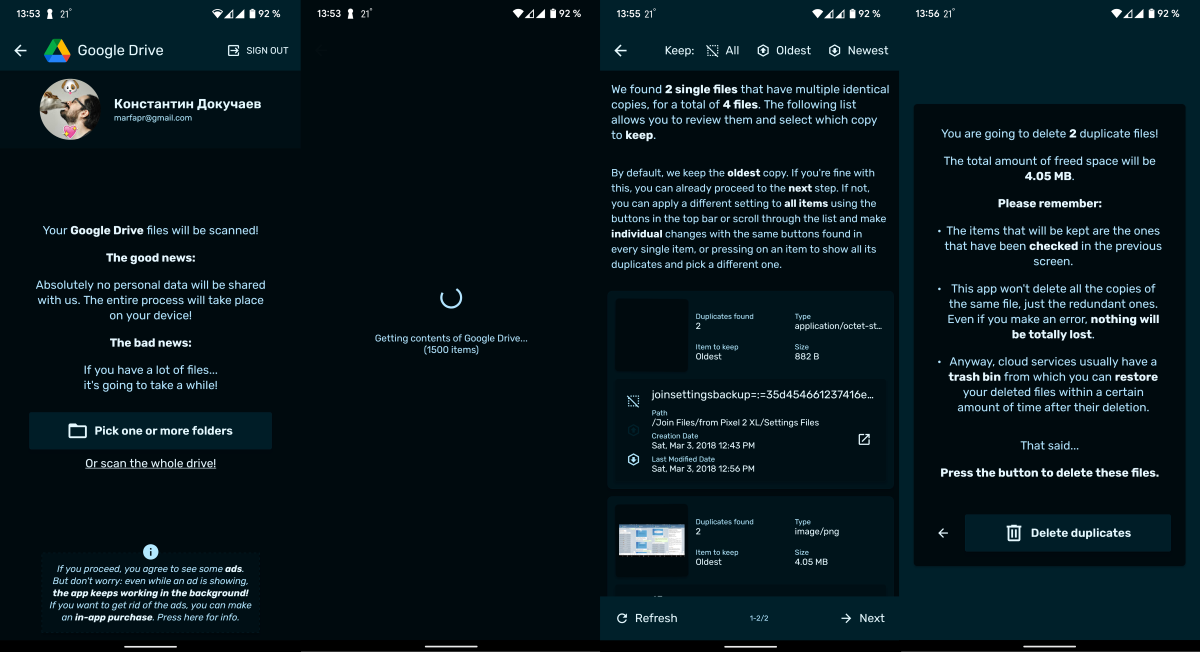 Then a list of duplicate files with detailed information on them will be displayed. You can choose which ones to keep. Or choose newer/older data. Next, the application will delete the selected data.
Of the pluses, I would like to note that even on large amounts of data, the search, and analysis of information is fast. Also, at every step, the developer explains in detail and clearly the consequences of your actions, and also tells why you need to issue this or that permission.
Of the minuses—advertising. DeDuplicate - Cloud Cleaner is a free application, which means that after searching for files, you will have to watch ads. Although she is not a slut, she has to wait quite a long time.