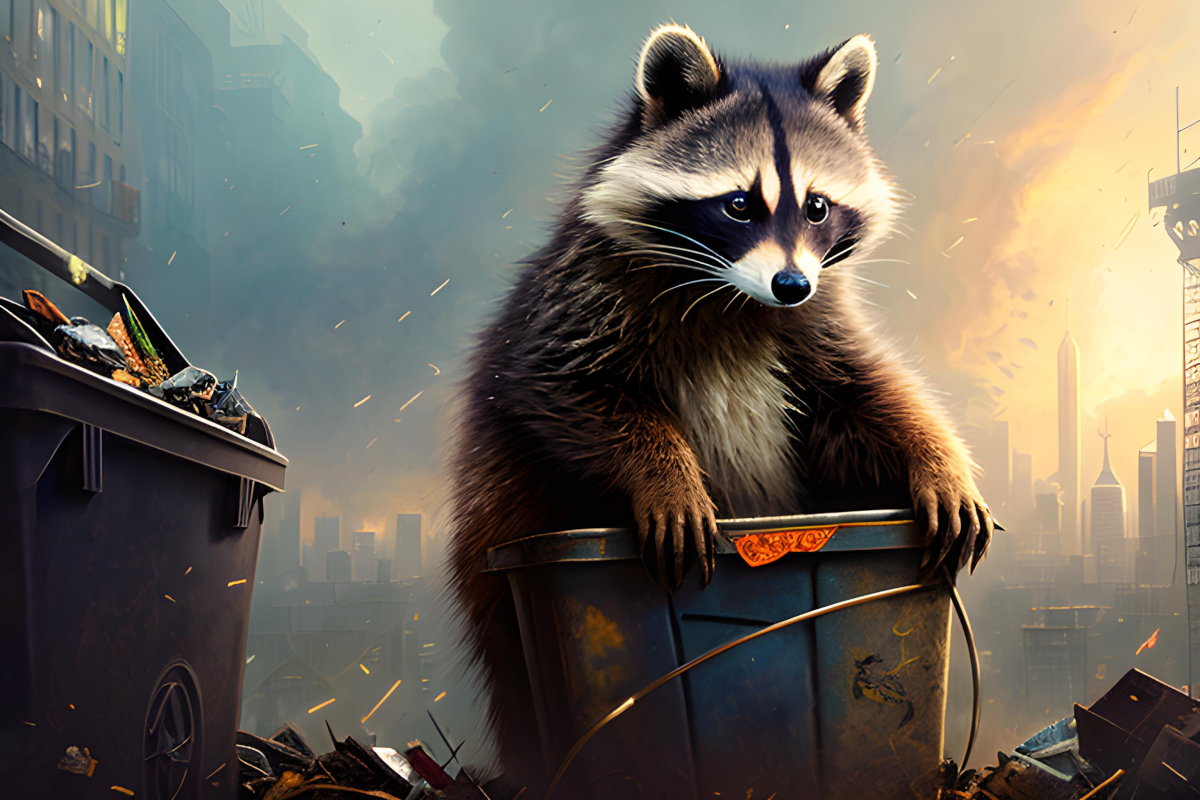 How to easily remove stock apps in Windows 11
I do not like it when extra applications are preinstalled on the system. Of course, if these are necessary system components, it's not a problem. But more often, they are all sorts of rubbish like alternative calendars, mail clients, and so on.
Windows allows you to delete some of them through the standard application management section, but with some such a trick, will not work. But you can still remove them using the JunkCtrl utility.
When you launch it, you can select the sections in which you want to search for junk applications. I want to note right away that it is not recommended to use the utility not on Windows 11.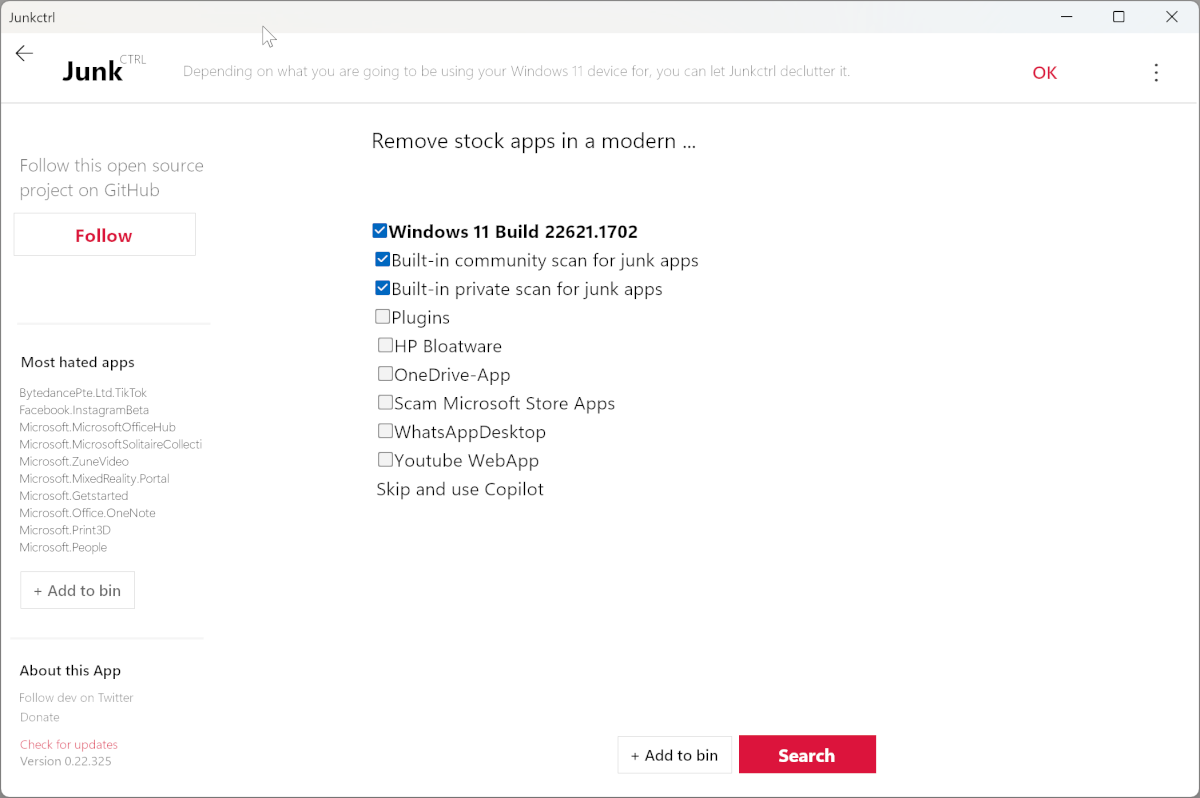 Then a list of applications to uninstall will be displayed. As a rule, it is absolutely safe to remove them because. The list is maintained manually, and all applications are checked. Therefore, it remains only to check the box for applications and click the Add to bin button.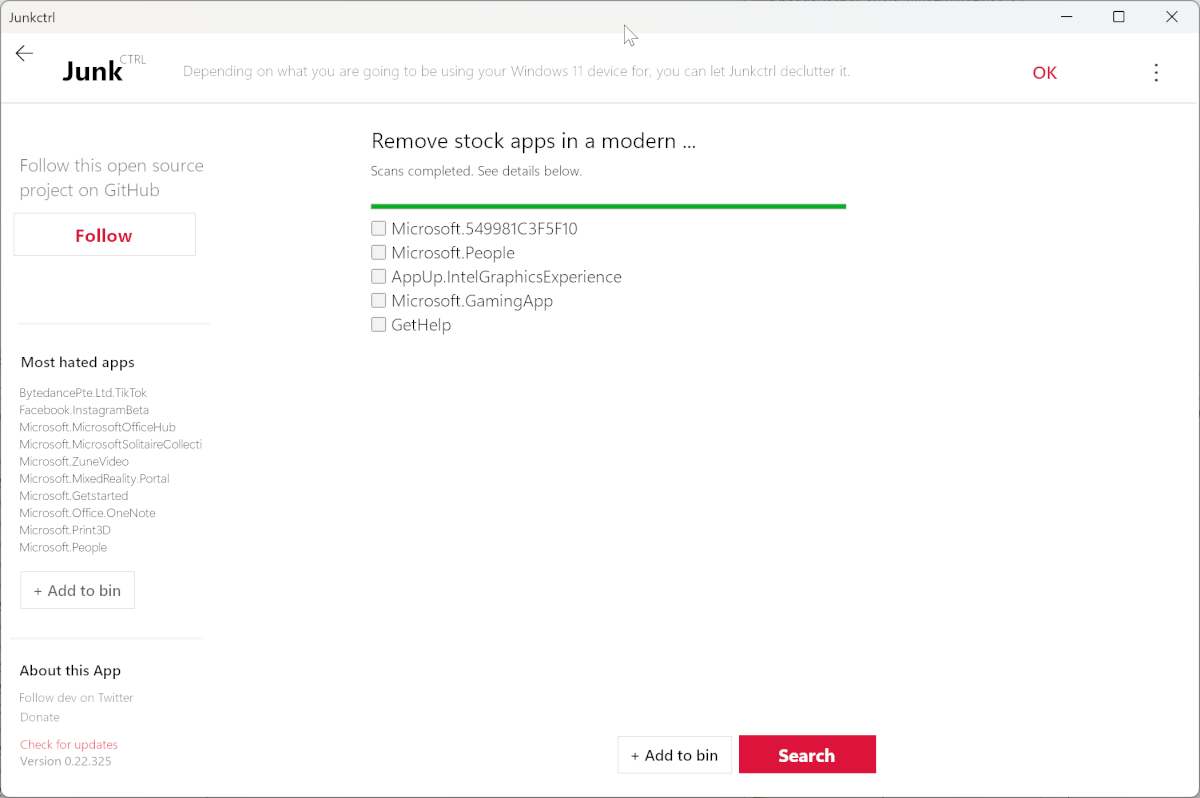 In the next step, you will see a list of all applications installed on the system and a list of applications in the JunkCtrl Trash. That is, if necessary, you can remove something else. To achieve this, you just need to add applications to the basket.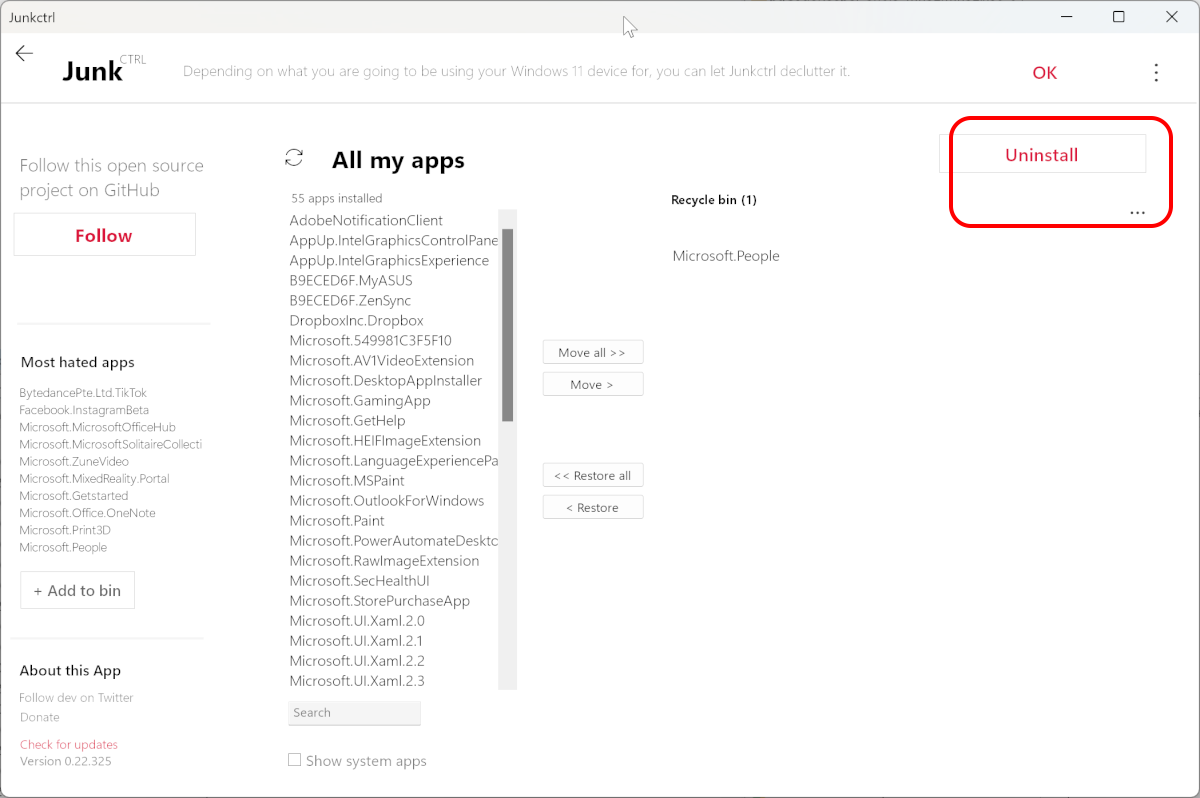 But if everything is OK, just click Uninstall and the applications from the trash will be removed from the system.