How to highlight the important in the user agreement
When registering, any site requires you to accept user agreement. But who reads them? And is there any sense in this? After all, your girlfriend is on Facebook and you have to register.
This is auto translated version of this post
But if you still want to quickly understand ToS, then there is a way to read the most important points of such agreements.
Terms of Service; Didn't Read - helps to identify the main parts of user agreements with corresponding notes.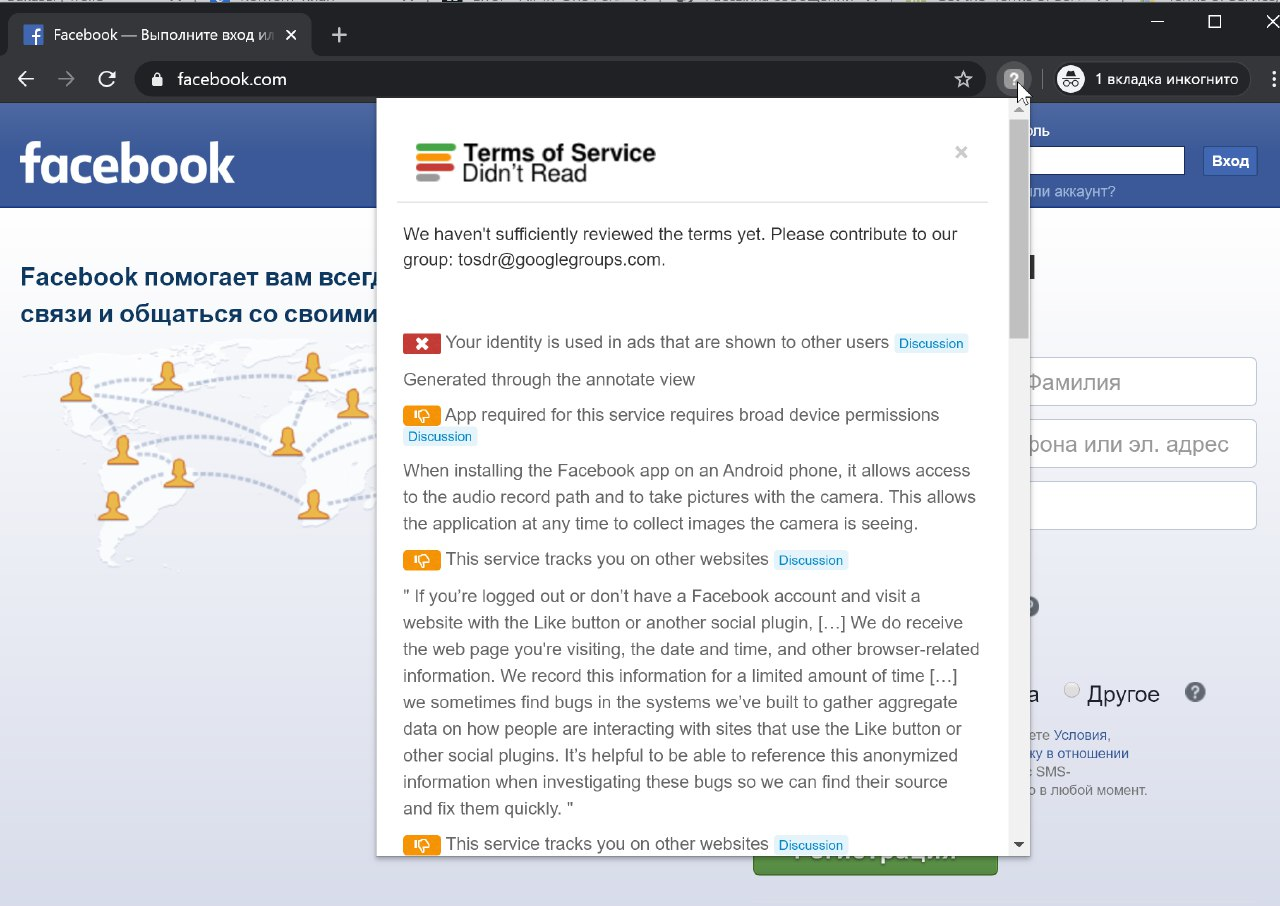 In a separate section of the site, you can find a complete list of supported services, of which there are about a hundred. Of the interesting things we have: Google, YouTube, Amazon, Twitter, GitHub, Facebook and many others.