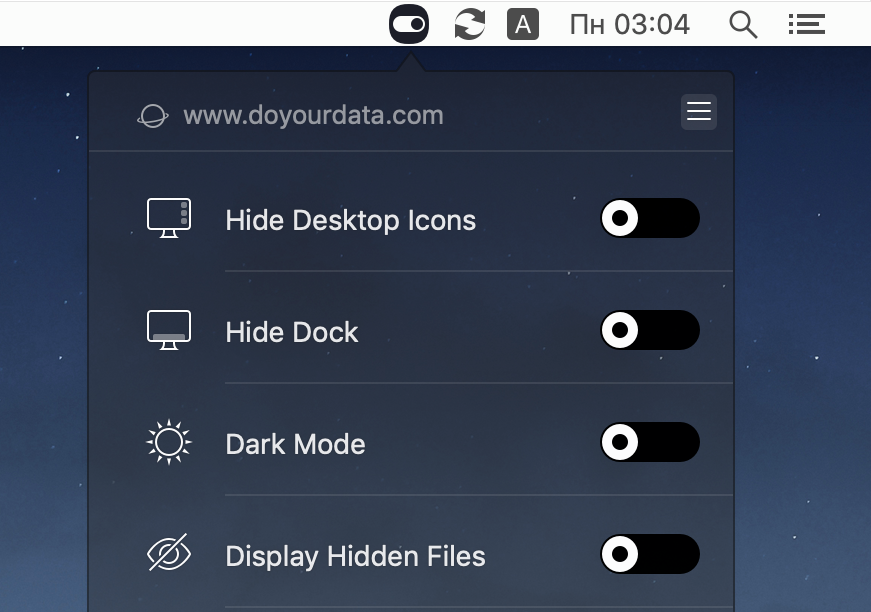 How to manage macOS system settings from tray
When I need to quickly display hidden files or change a different system setting, I feel sad. Digging into the system settings for the sake of clicking one checkbox is annoying. Fortunately, some settings can be controlled directly from the system tray.
This is auto-translated version of this post
SwitchManager is a utility for macOS that helps you quickly manage system settings such as:
show / hide desktop icons
show / hide the dock
night mode switching
show / hide hidden files
shutdown screensaver
keep your PC awake
enable do not disturb
turning on night shift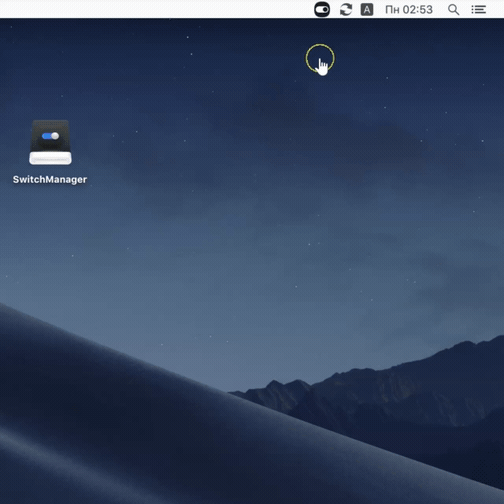 All settings are changed by simply switching the toggle switch in the Switch Manager menu. In addition, in the bottom panel of the utility there are several buttons for quickly changing the brightness of the monitor, turning off the sound, sending the PC to sleep, rebooting, turning off and going to the system settings.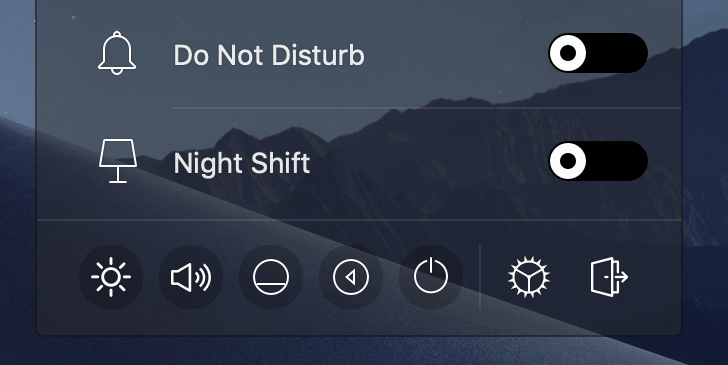 The app works from OS X 10.7 to macOS 10.15 Catalina.