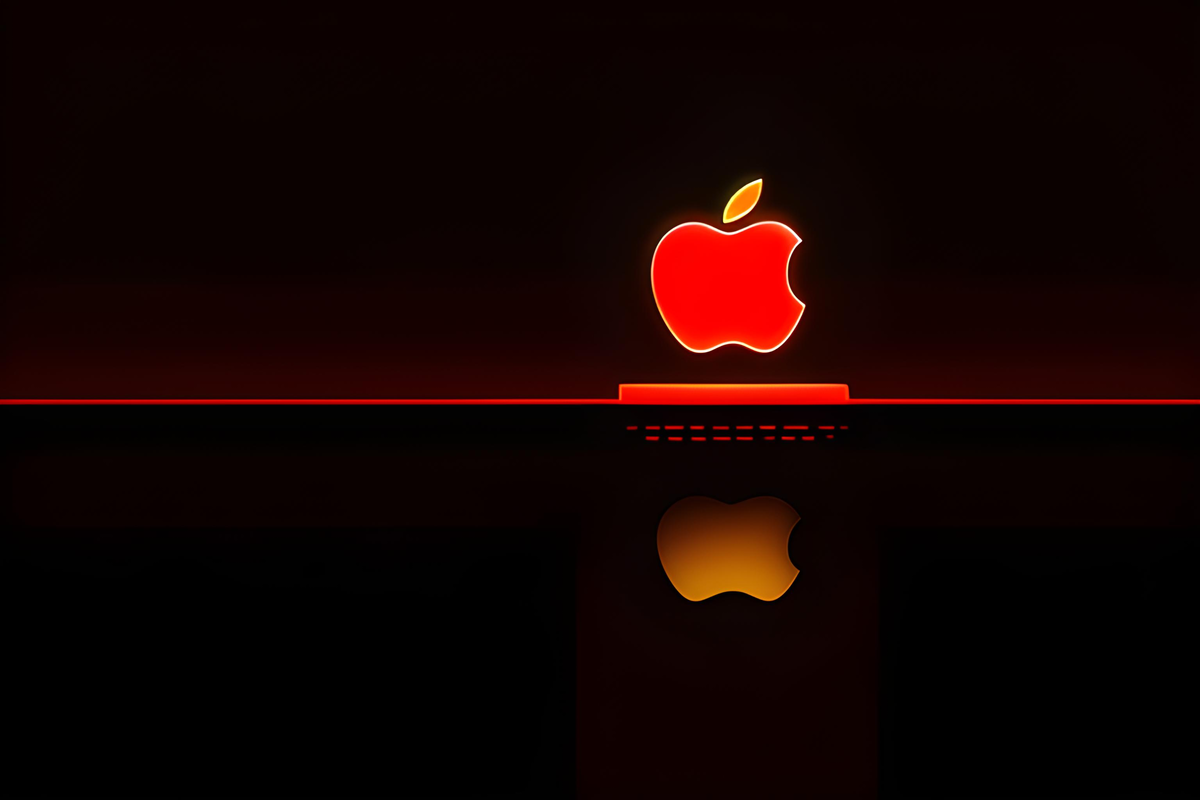 How to quickly test the main sensors and sensors of the iPhone
If you suspect any kind of physical problem with your iPhone, your first thought is to seek assistance from experts to ensure it is handled correctly. Alternatively, you can try identifying a specific issue using available application.
Clearvue is a convenient and free iPhone diagnostic app that checks various components such as the screen, camera, microphone, and others.
Upon launching the app, you will be presented with a screen containing 22 tests. By clicking the Start button, the application will automatically guide you through each test, and the results will indicate any detected errors.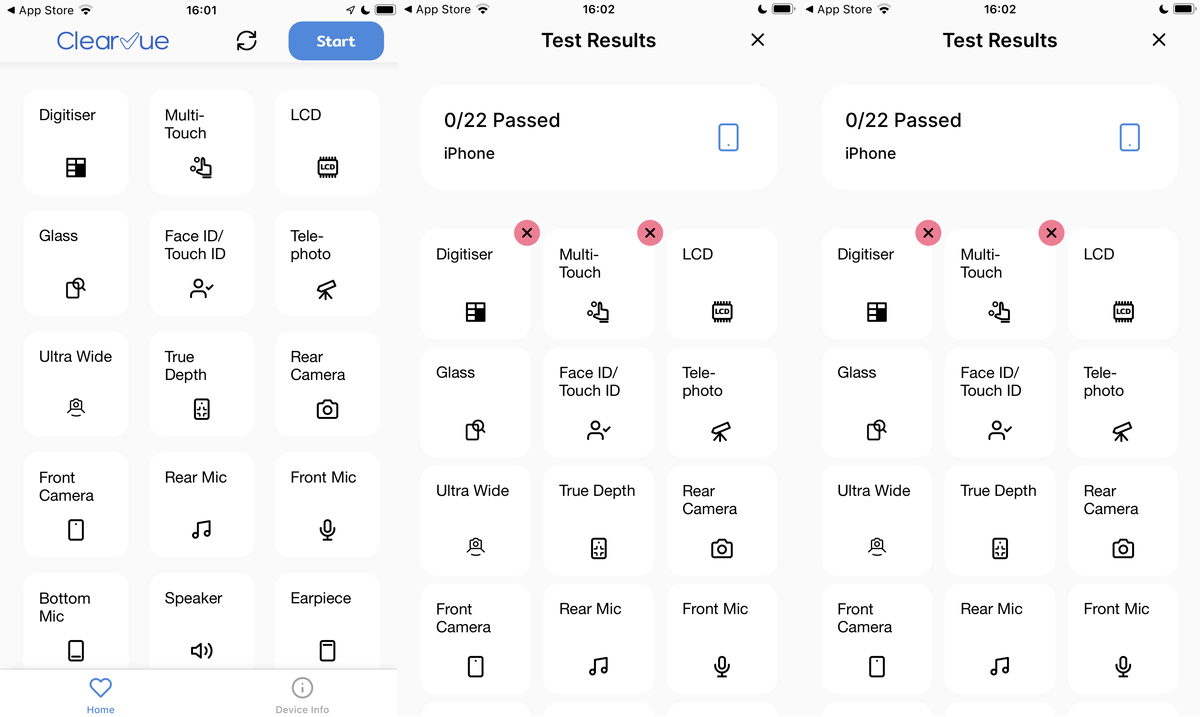 Alternatively, you can select a specific test by tapping on it, which will provide you with concise instructions to follow for completing the check. Subsequently, the test will commence.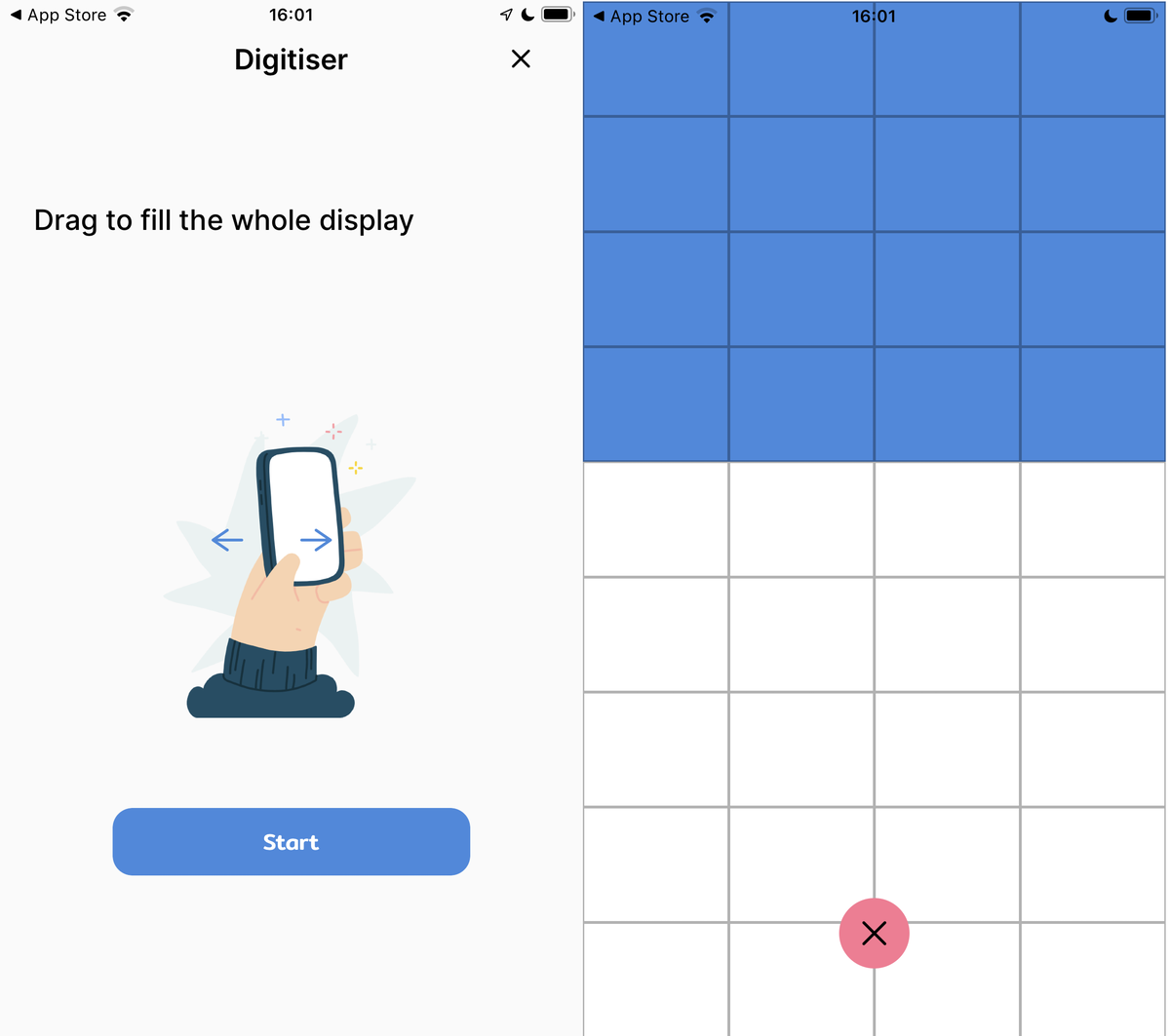 Additionally, there is a Device Info section that provides limited information, including the iPhone model and operating system version.