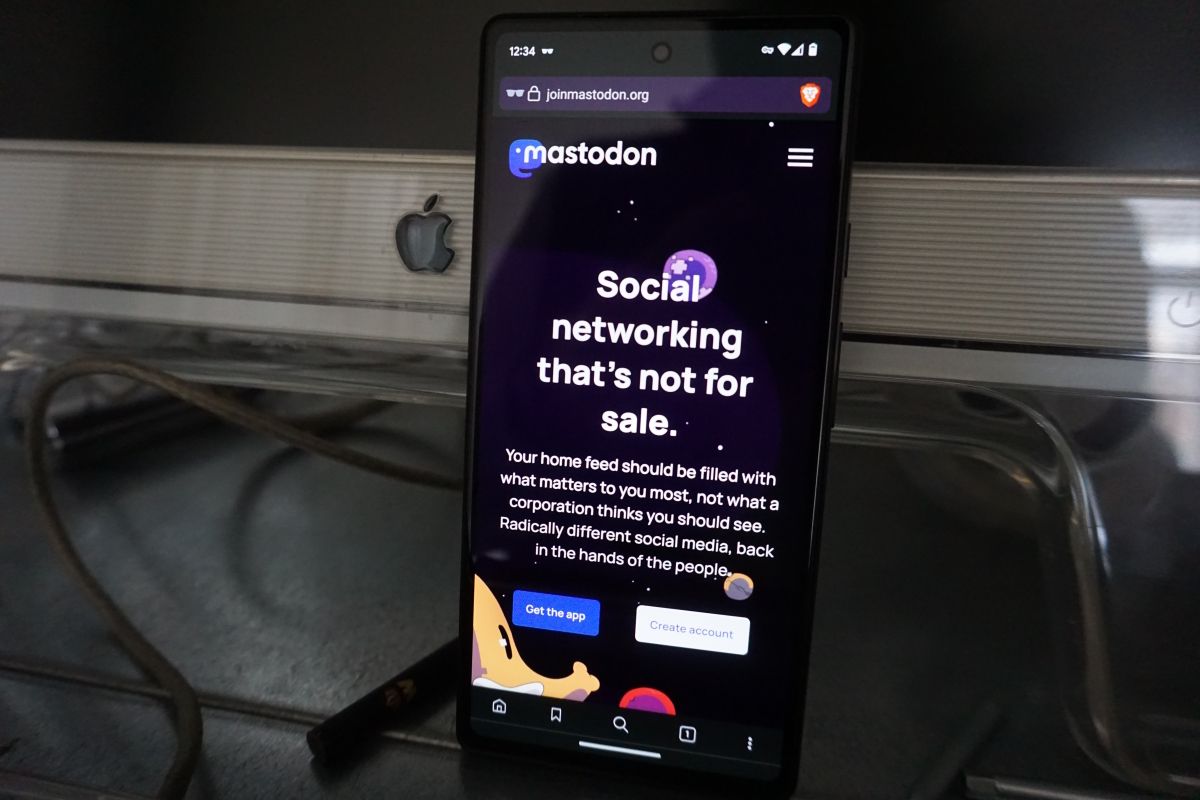 How to schedule a Mastodon post with Buffer
I like to automate everything, and my publications on social networks go out automatically without my participation. But finding a solution for delayed posting for the social networks you need is not so easy. In this article, I will show you how to automate posts in Mastodon.
To achieve this, you need the Buffer service, which allows you to create scheduled posts on popular social networks, work together on a content plan, and everything else that you love so much.
I will not dwell on the possibilities of the service. As part of the post, I will only tell you how to connect Mastodon to Buffer and create your first post.
Account connection
After authorization in Buffer in the lower-left corner, you need to click the Add Channels button.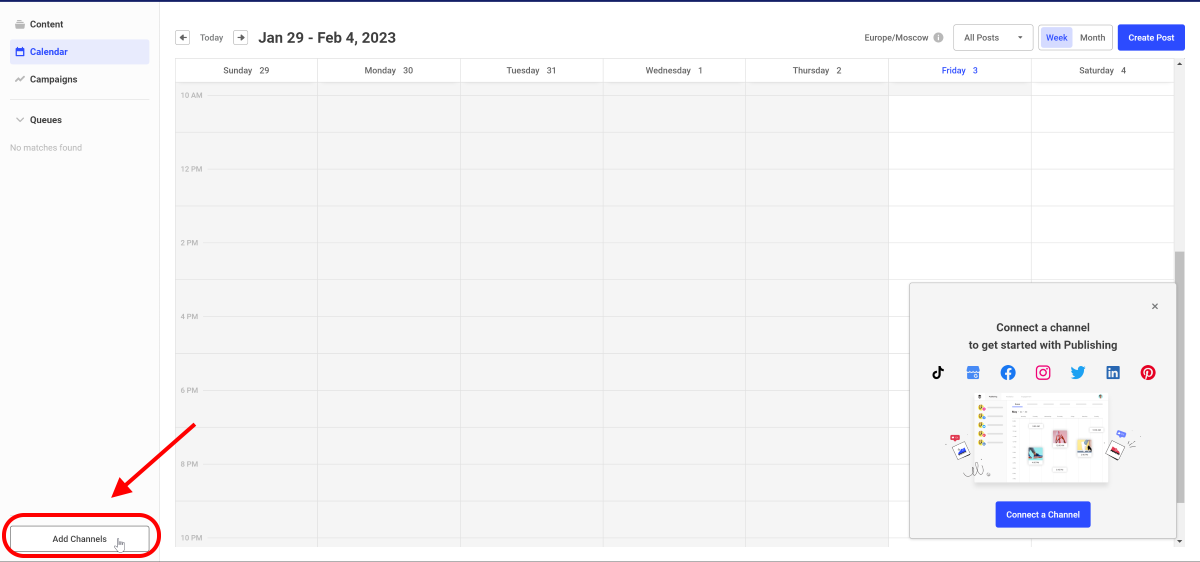 In the next step, you can connect accounts in various social networks. But we are interested in Mastodon, so we choose it.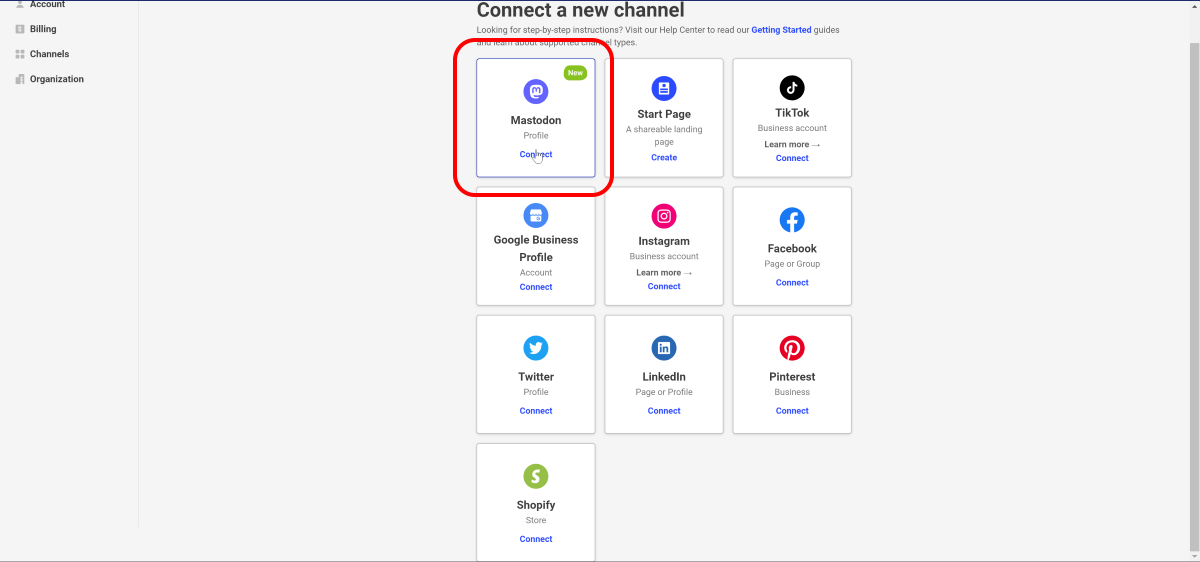 Next, you need to select your Mastodon server. By default, the service offers five popular servers, but you can specify any you need.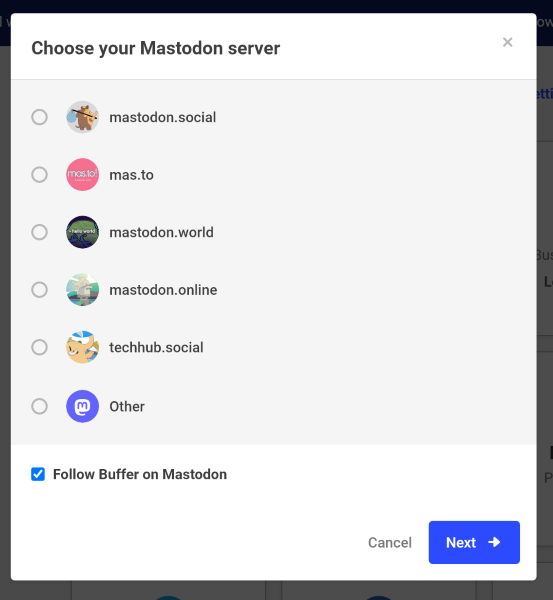 Then you just need to log in to the server with your Mastodon account and allow access to it for Buffer.
Publishing a post
To create and schedule a post to connected networks, go to the Calendar section and click the Create Post button.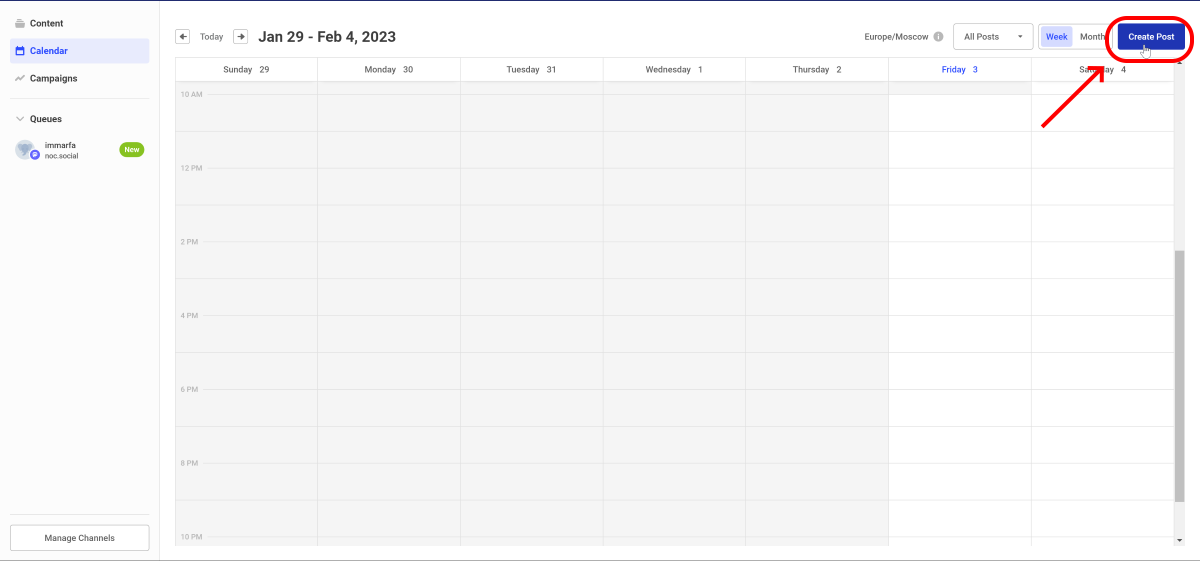 The next step is to create your post with all the necessary content.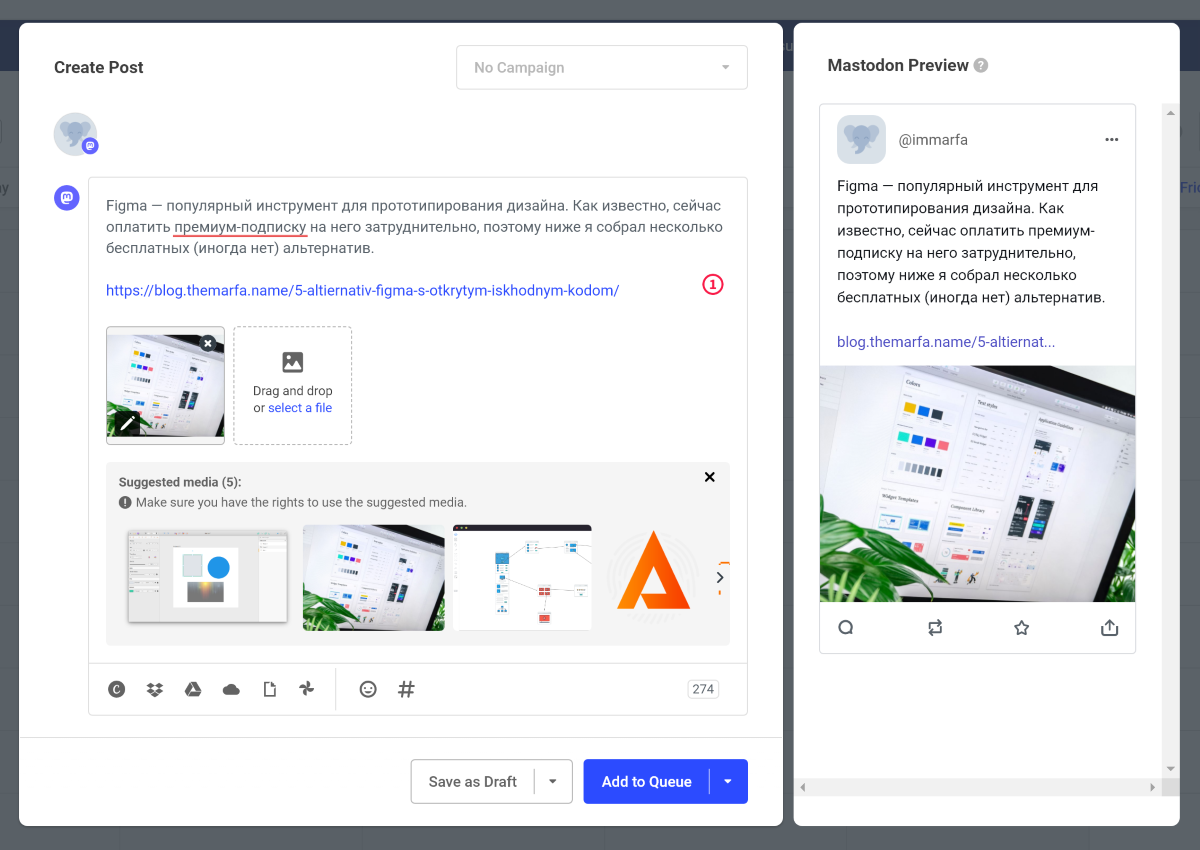 When everything is ready in the menu below, you will have several options for publishing it: publish immediately, publish in the next post, schedule for the right time.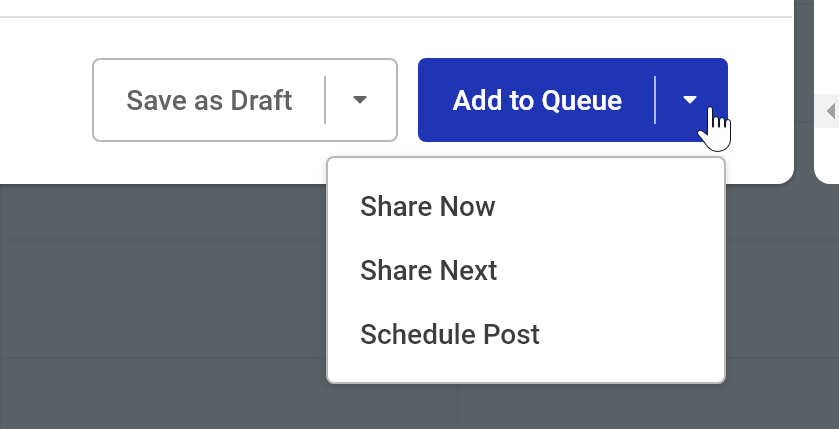 Select the desired option and at the specified time and date the publication will go to Mastodon.