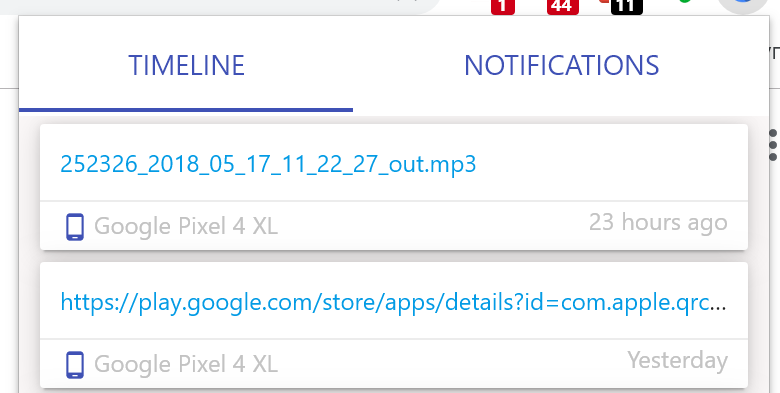 How to sync clipboard between PC and Android
The ability to seamlessly sync any information between the devices is very important for me. I've found an easy way to transfer clipboard and I want to share it with you.
This is autotranslated version of this post.
Pigeon is a simple app for automatic synchronization of the clipboard between PC and Android devices.
To get started you need to install the extension for Google Chrome and Android app. Then log in everywhere with your Google account.
On each device, you can select another device to sync the clipboard. Separately, you can specify notifications and set a password to encrypt the data.
With the share menu, you can transmit any files and links between devices.
In the free version, there is no limit to the number of devices, but it will display ads (which is still not visible 90% of the time) and encryption is disabled.
The paid version removes all restrictions and disables ads.