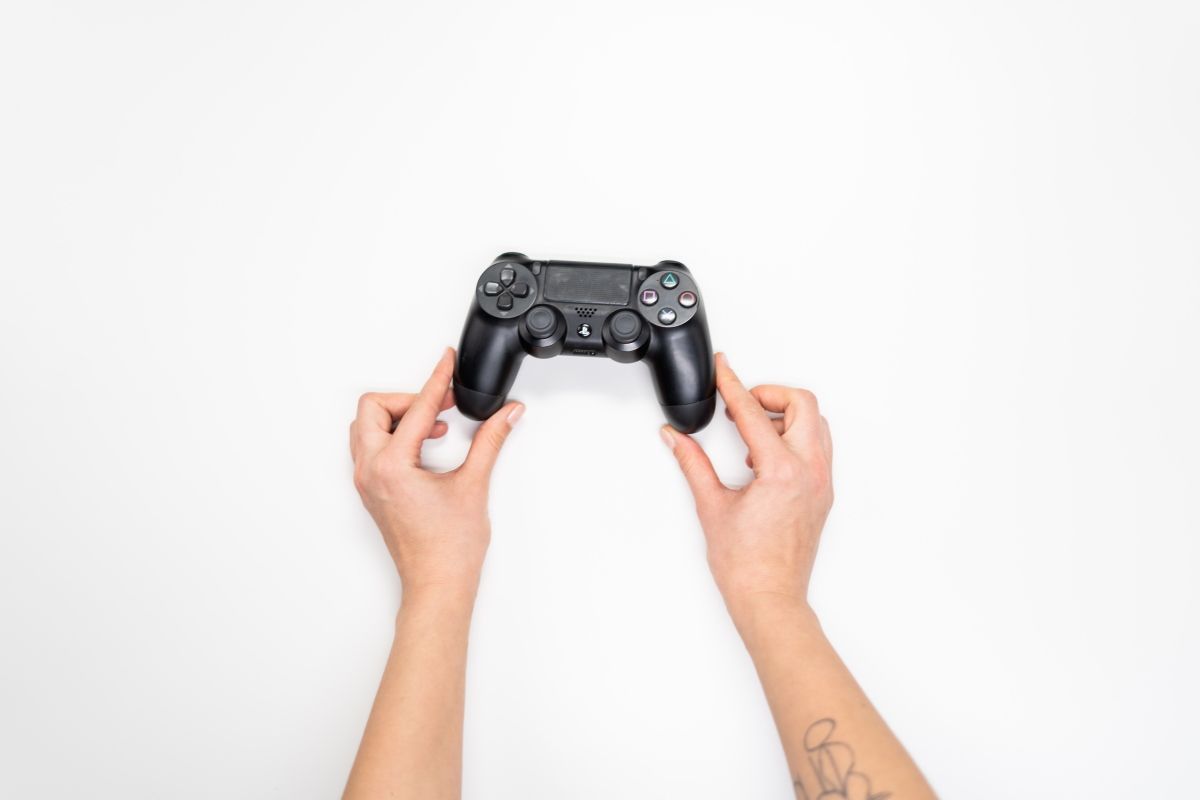 How to Track Game Time on PlayStation
PC users are well aware that on Steam, you can find out how much time they spent in a particular game. As a console player, I wanted to get the same statistics. Therefore, in this article I have collected as many as three ways to do this.
Built-in PlayStation stats
The first and most obvious way to find out your game statistics is to use the data of the console itself. To achieve this, on the console, go to your profile and select the Games section.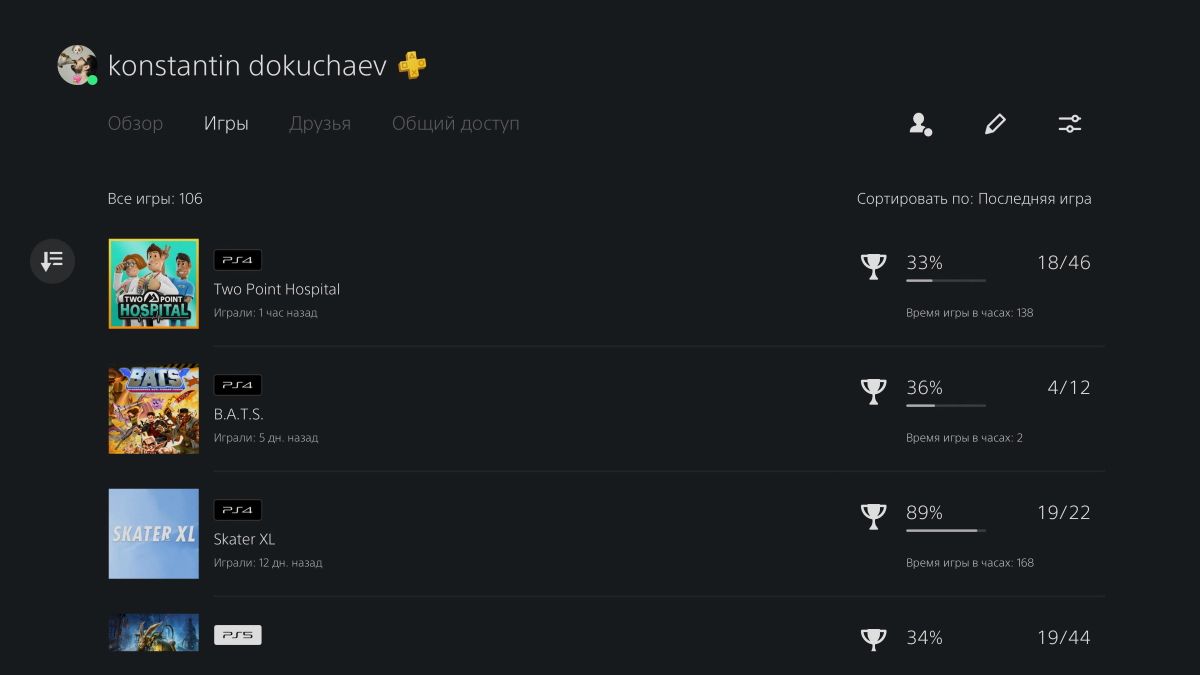 Here you will see a summary of your profile statistics, prizes and time spent in each game.
PS Timetracker
This is a bot that helps to count the time spent in the game. In order for it to work, you need to register on the project website, add the bot as a friend, and it will immediately begin to follow how you mediocrely burn life.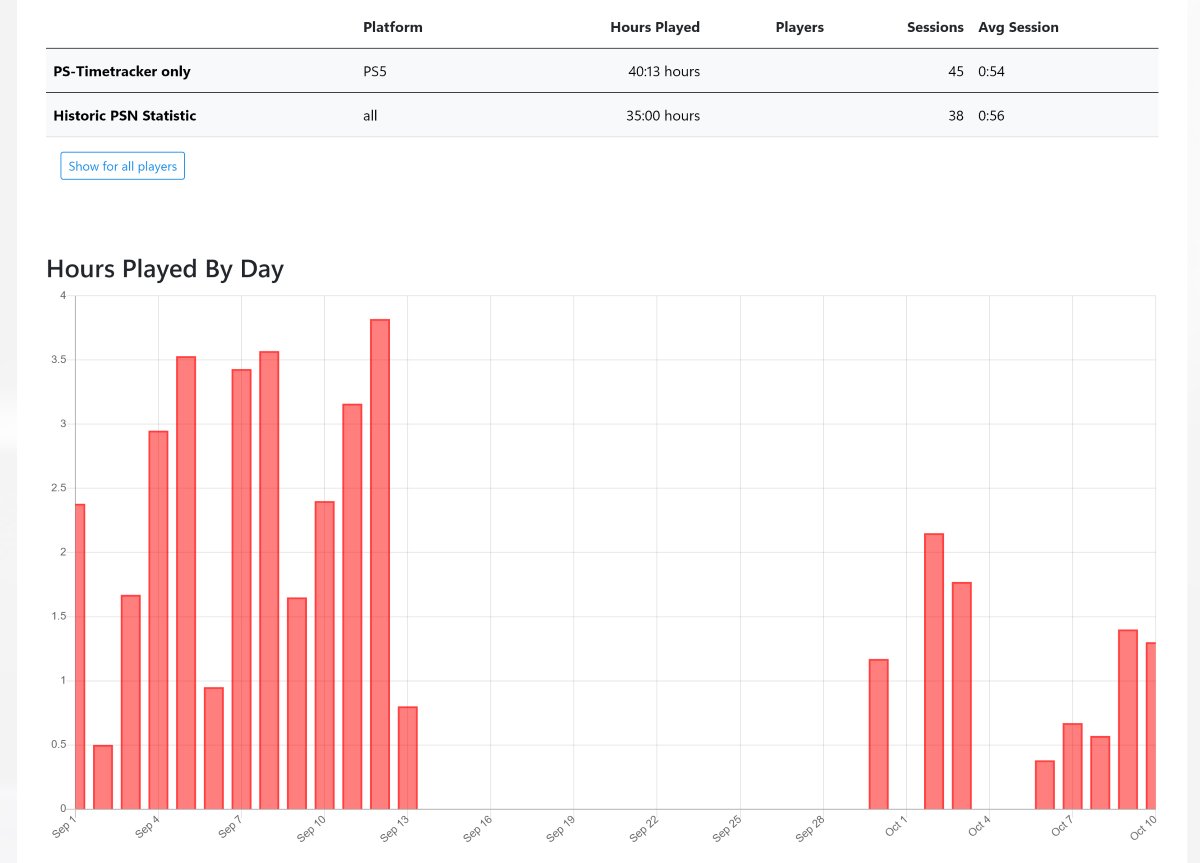 This option has one drawback. The bot counts all the time spent in the game. That is, while the game is running, the counter goes on, even if it is a pause or loading screen.
On the other hand, the service provides more detailed statistics broken down by sessions and displaying data on charts. The bot can also send data about the last sessions in a personal message.
Exophase
It's somewhere between the two options above. After registering on the site in the profile settings, you need to add your account to PSN and synchronize your data. After some time, the service will pull up the official statistics of the PlayStation.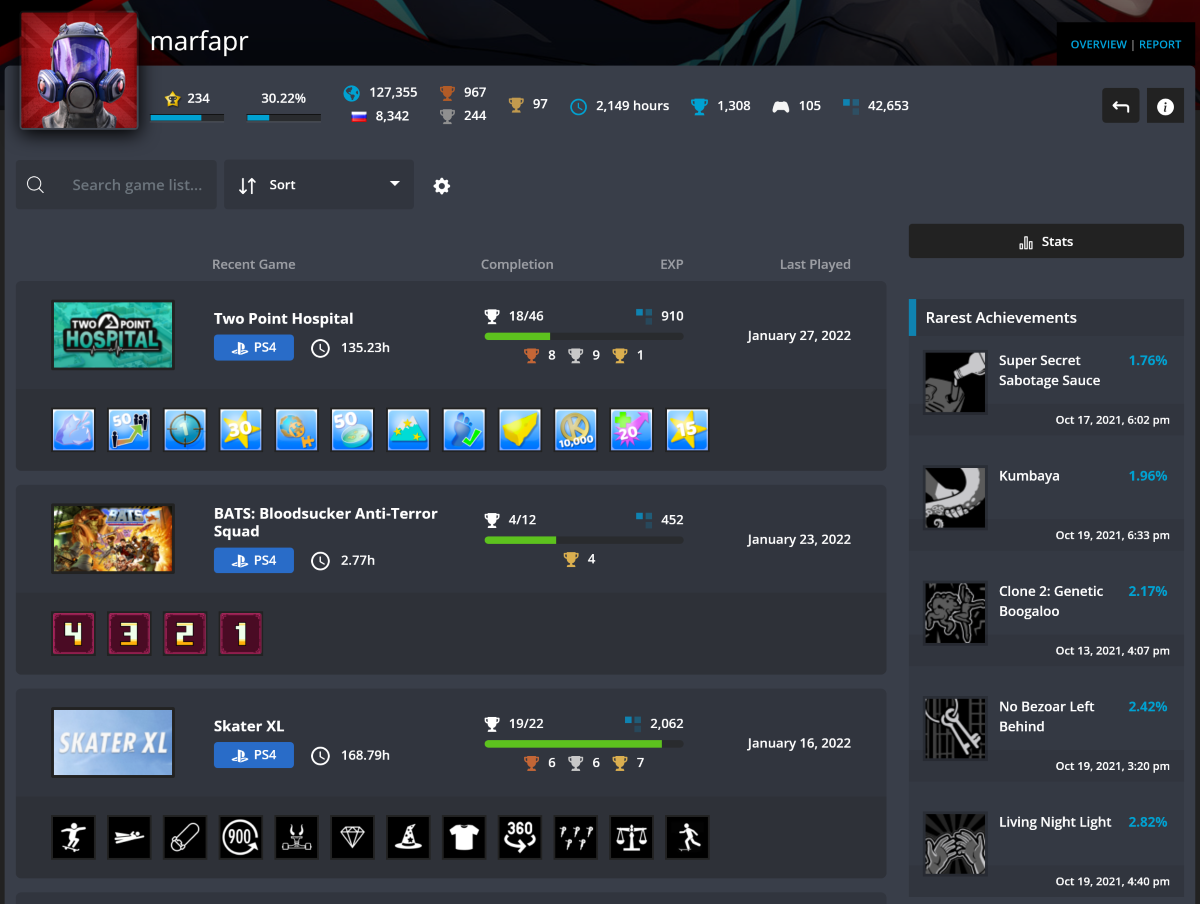 Having official stats on hand, the service provides a more convenient presentation, including a graphic one. You can view general profile statistics and data for each game separately, share information with other users.
---
For myself, I chose PS-Timetracker because I'm too lazy to get into my PSN profile or go to the site. And so the bot every Monday pleases me with information about how much time I spent playing games. How do you monitor your gameplay?