How to view TikTok's feed on the web
TikTok is a relatively new platform for publishing short videos that became very popular. Unfortunately, you can watch your favorite blogger only with a smartphone after registration in the application. Or use TikTok for Web.
This is autotranslated version of this post.
TikTok for Web — a web service to view and download TikTok posts without having to register or install the application.
On the main page you can browse all the latest publications in your country. On separate pages you can view the user's feed, posts by tag, TikTok TV or even to download videos.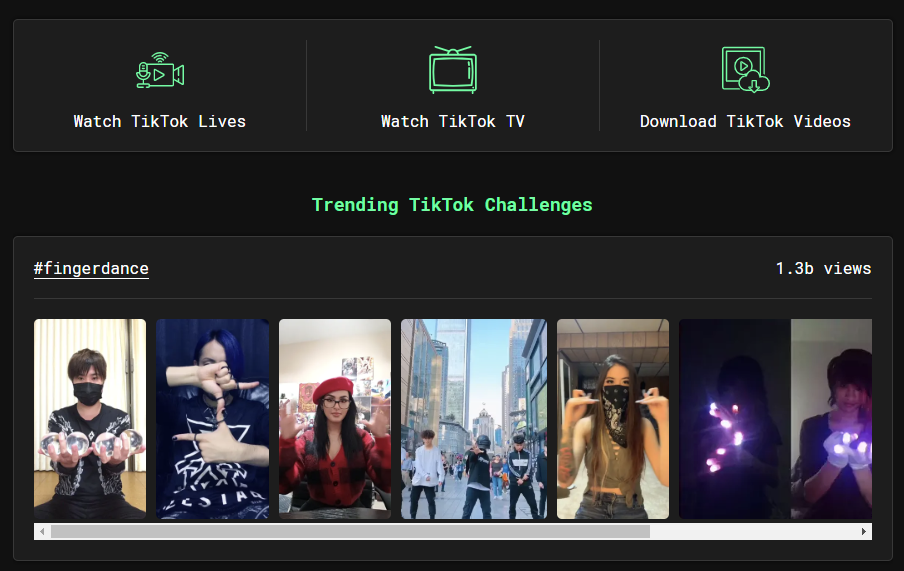 To download videos from TikTok, you need to get a link post and paste it on the website. The download will start automatically.