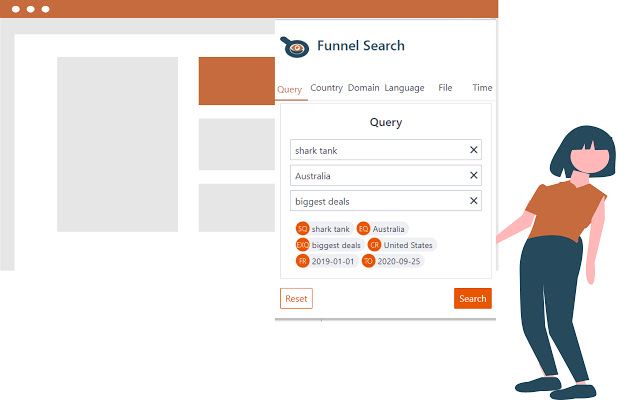 How use Google search operators without typing them
Google is a powerful search engine, but search operators make it even more powerful. The only problem is to memorize them.
Funnel Search will help those who don't remember or don't like to use Google search operators.
After installing the extension, you can search using operators through a simple interface.
The search query can be limited to a specific country, site, language, file type. Results can be sorted by modification date, and unnecessary information can be hidden by keywords.