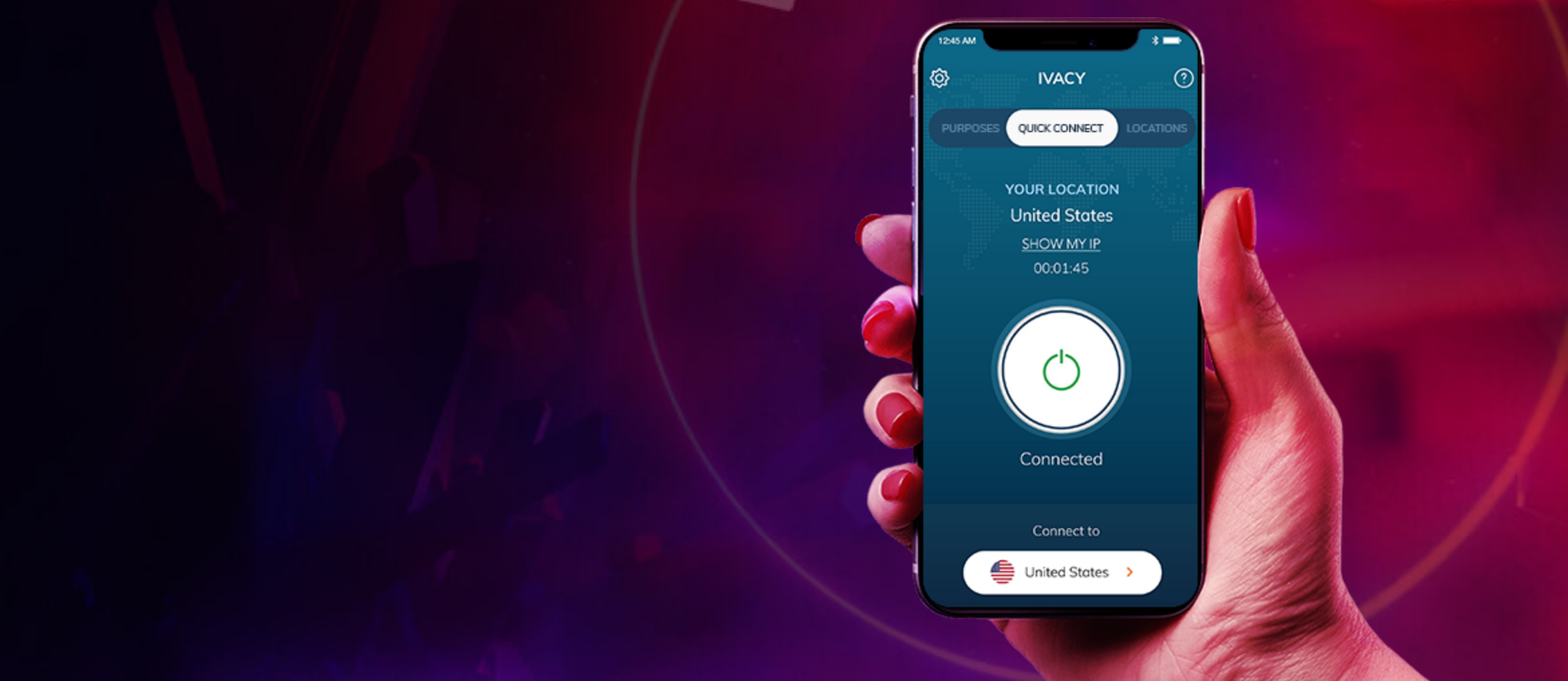 Ivacy review - VPN with protection against DDoS attacks
Continuing a series of reviews of popular VPN services, I decided to pay attention to Ivacy VPN. It has the basic functions of similar services, but the DDoS protection and the malware scanner are added on top.
This is autotranslated verison of this post
Ivacy VPN is a cross-platform VPN service with servers in 250 regions of the world, improved protection when working on the network and you can use it on five devices.
The application is available for iOS, Android, Windows, Mac, Linux, Xbox and as extensions for Chrome and Firefox. Additionally, you can install a VPN on Blackberry, Smart TV, Openelec, Kodi and routers. Connections are protected using 256-bit encryption, and the service itself does not collect logs.
For the review, as usual, I took versions for Windows, Android and Chrome.
I noticed that Windows application requires additional libraries like Microsoft Visual C ++. And right after launch, I received a pop-up with a proposal to install an extension for Chrome, because my network is extremely unsafe.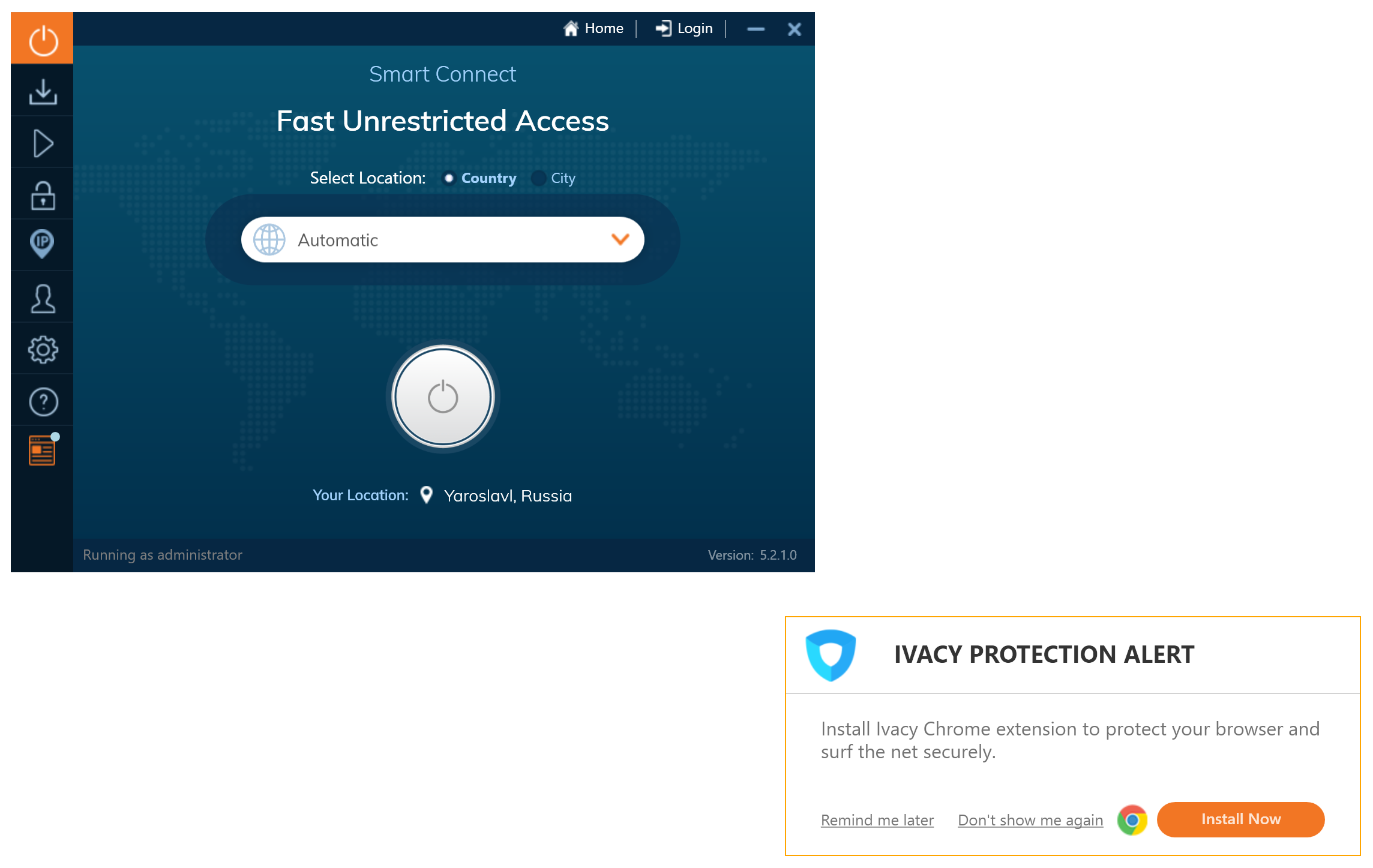 Of course, you need to inform the user of potential threats and additional protection. But not at the first start of the program. And why do I need an extension if I use a desktop version that already protects all connections?
Connection
Connection to VPN servers takes place on the Smart Connect tab. Before clicking the "Connect" button, you can choose not only a country, but also a city.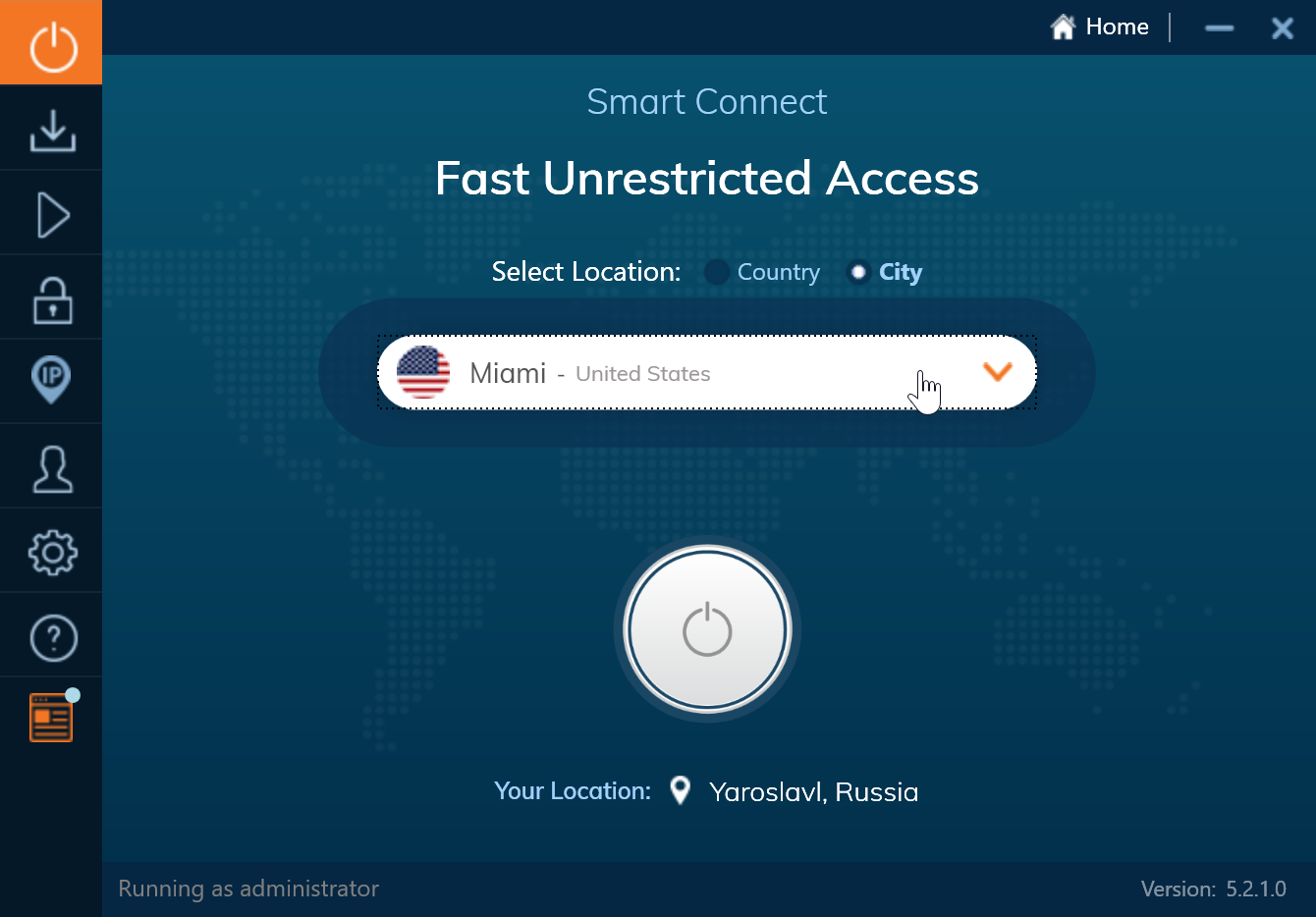 Or you can choose automatic connection, and then the program will choose the most suitable server. For some reason, my automatic connection did not want to work the first time, the rest of the times everything was fine. But there were no problems with manual server selection.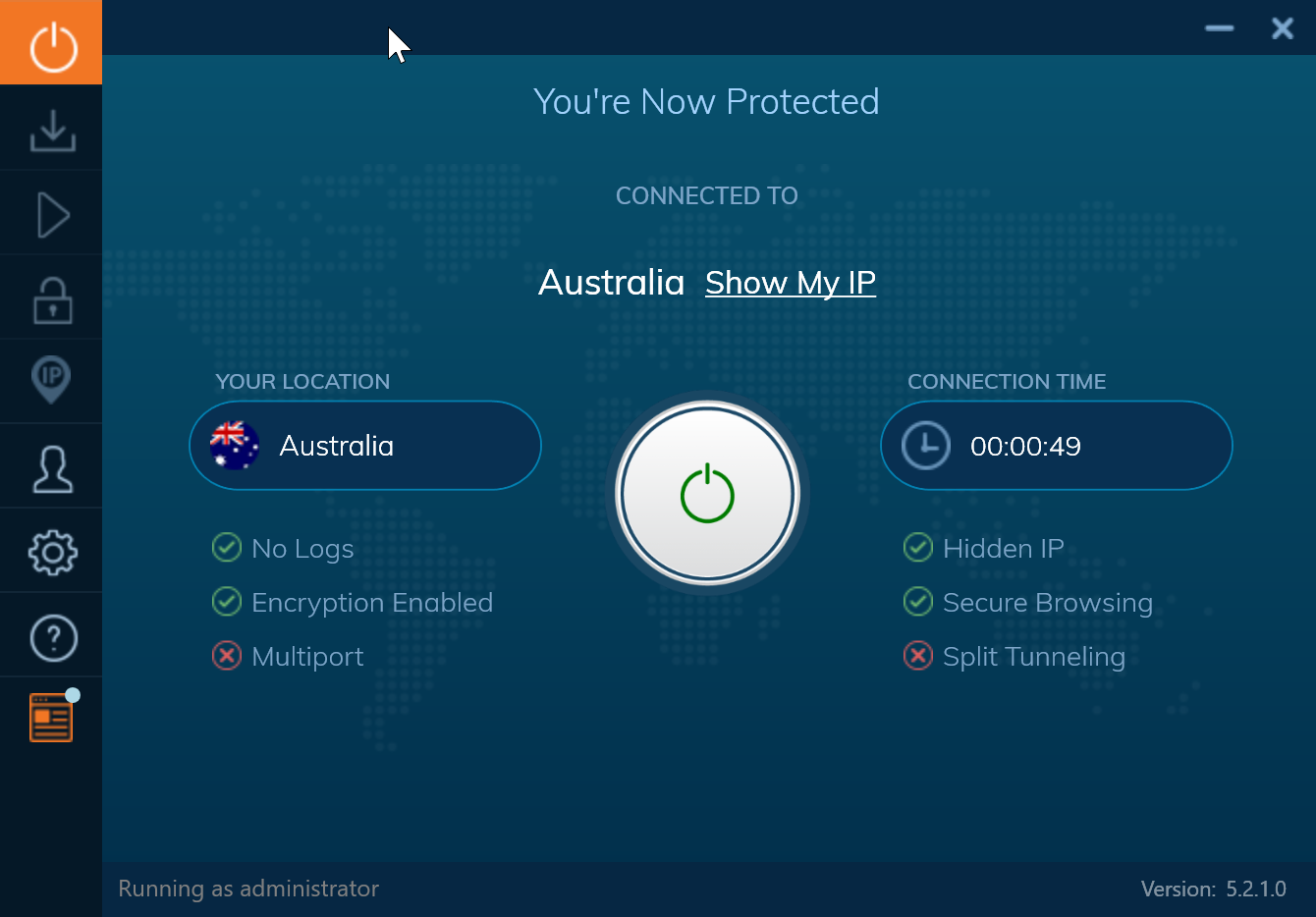 After connecting in the application, you can see your new IP address, as well as get information about the level of connection security. Supported for Split Tunneling or Multiport.
When connected via Smart Connect, additional features of the application are disabled, which I will discuss below. This is strange, but not critical. On the other hand, it is logical that it is better to use special tools to solve specific problems.
Secure file upload
When connecting in the Secure Download section, you will be connected to special servers that have additional protection against malicious files and links.
When connecting, you can also select the country of connection. Otherwise, working with a VPN is no different.
Streaming Services
One of Ivacy's "tricks" is easy access to inaccessible streaming services in Russia like Hulu, HBO, Amazon Prime. When you install a regular VPN service, you may not be able to access these resources, because they calculate VPN users.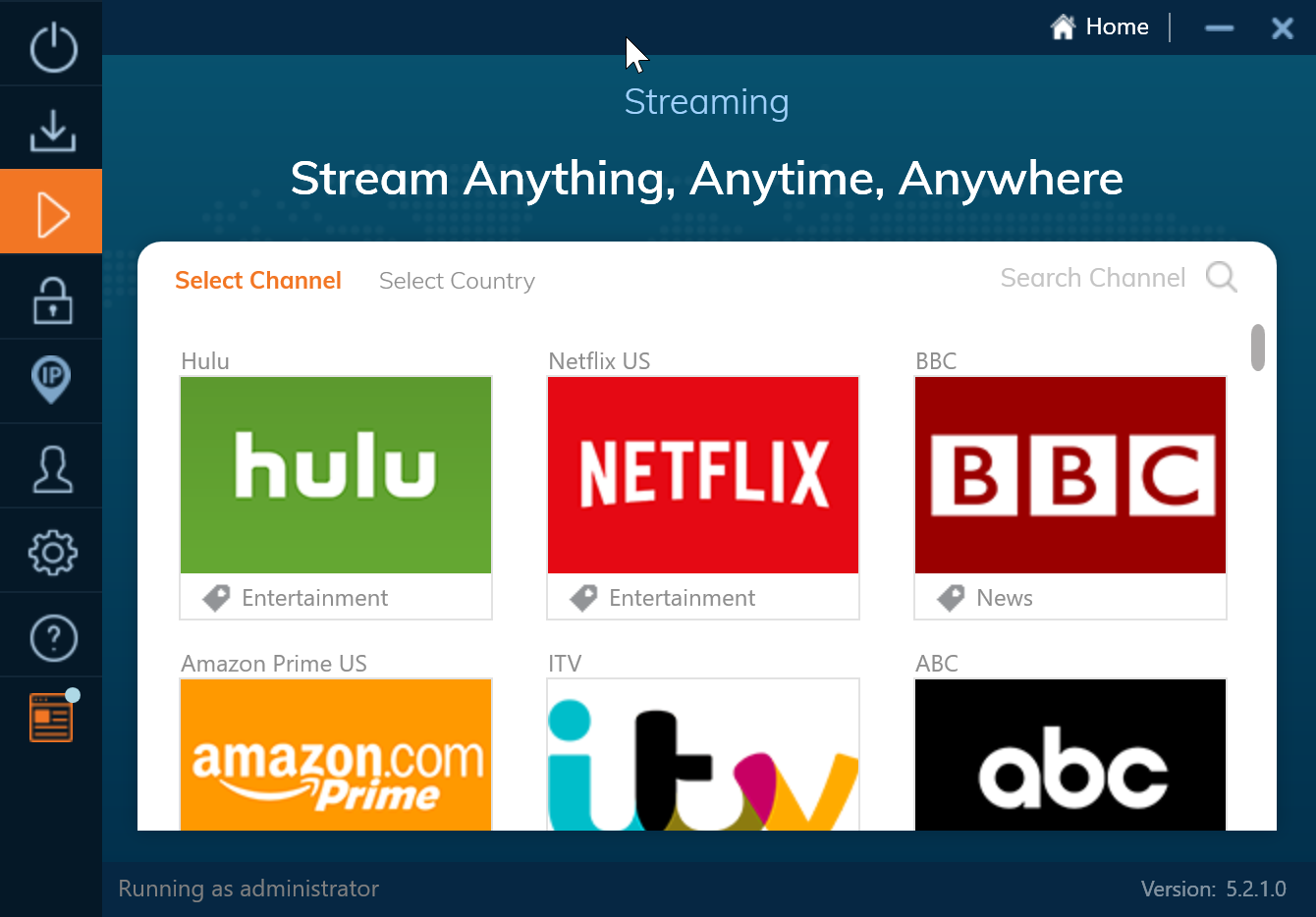 On a separate tab, you can select the desired streaming service and the country from which you want to "connect" to it. Ivacy, for its part, optimizes the connection so that the browsing speed is as comfortable as possible, and the service itself works without problems.
Other features
Ivacy VPN allows you to connect to a dedicated IP, select the type of connection at startup, supports protection against IP leaks, DNS and disconnection.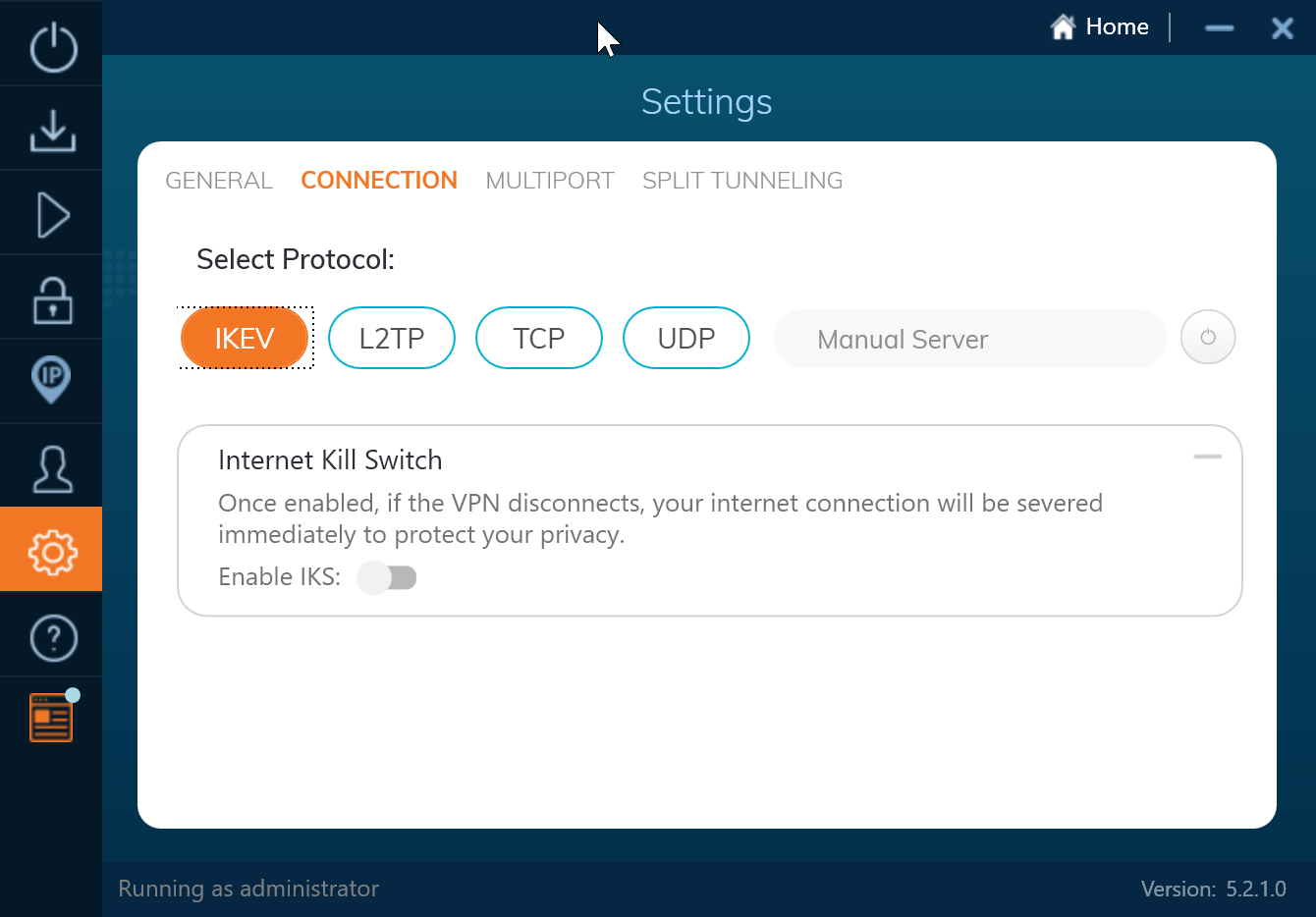 You can select the type of connection protocol: IKEV, L2TP, TCP, UDP. Manually specify the connection port and select applications that will work through the VPN, and which through a regular connection.
Mobile applications
What pleased me very much in mobile applications was their exact correspondence to the desktop version. On a smartphone, you get exactly the same set of functions, and even the logic of work repeats the application for Windows.
Therefore, I will not talk separately about the Android or iOS application. Everything that is written above will be true here.
Browser extensions
Extensions, in turn, are already trimmed in capabilities. Streaming service unlock features and a regular VPN connection with country selection are available. There is WebRTC leakage protection.
---
About the prices for Ivacy, I specifically do not focus. Subscription starts at $ 1 per month - when paid for five years. But on the Internet you can find promotions and promotional codes that save even more.
As for the quality of the VPN, here I have no complaints. The speed is high, there are no traffic restrictions, the connection is stable. Fans of streaming services should definitely appreciate the work of Ivacy when watching their favorite TV shows.