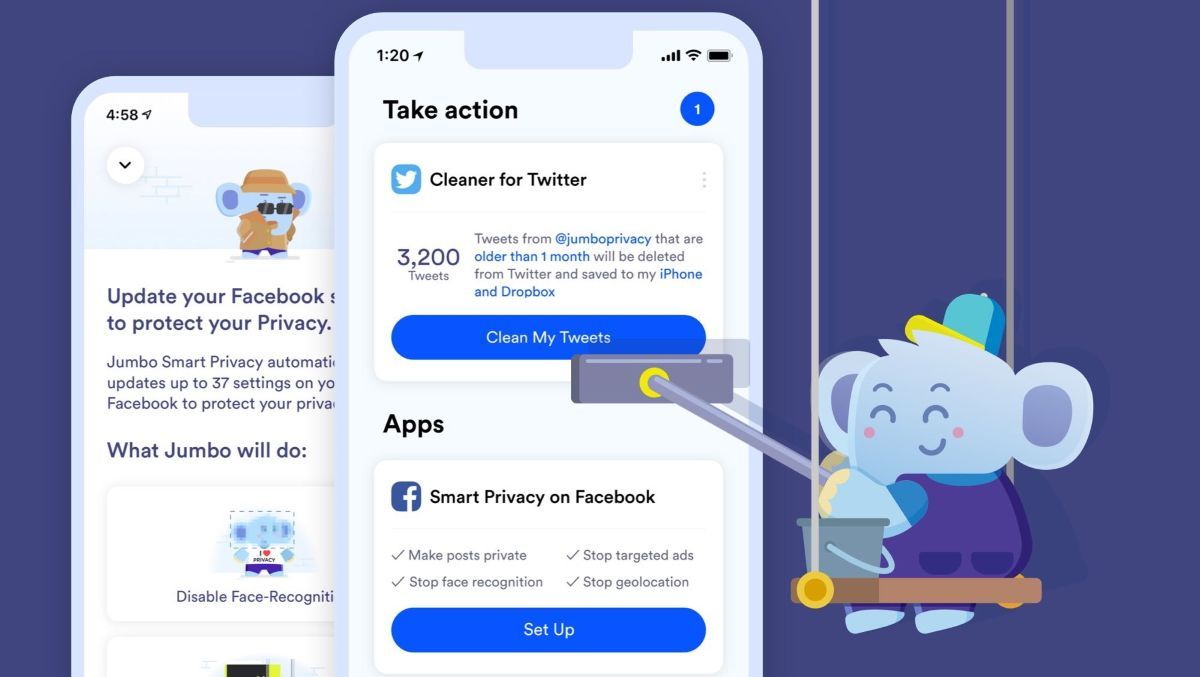 Jumbo Review. How to manage privacy in social networks
Social networks provide an opportunity to communicate with the whole world, loved ones, share ideas and creativity. In exchange, they steal our privacy and begin to feed us with ads.
This is autotranslated verison of this post
Quickly deleting old posts, stop tracking and changing privacy settings is not so simple.
Jumbo is an application for quickly managing privacy settings on social networks.
The application is available on Android and iOS. When launched, it offers to scan one of the supported social networks.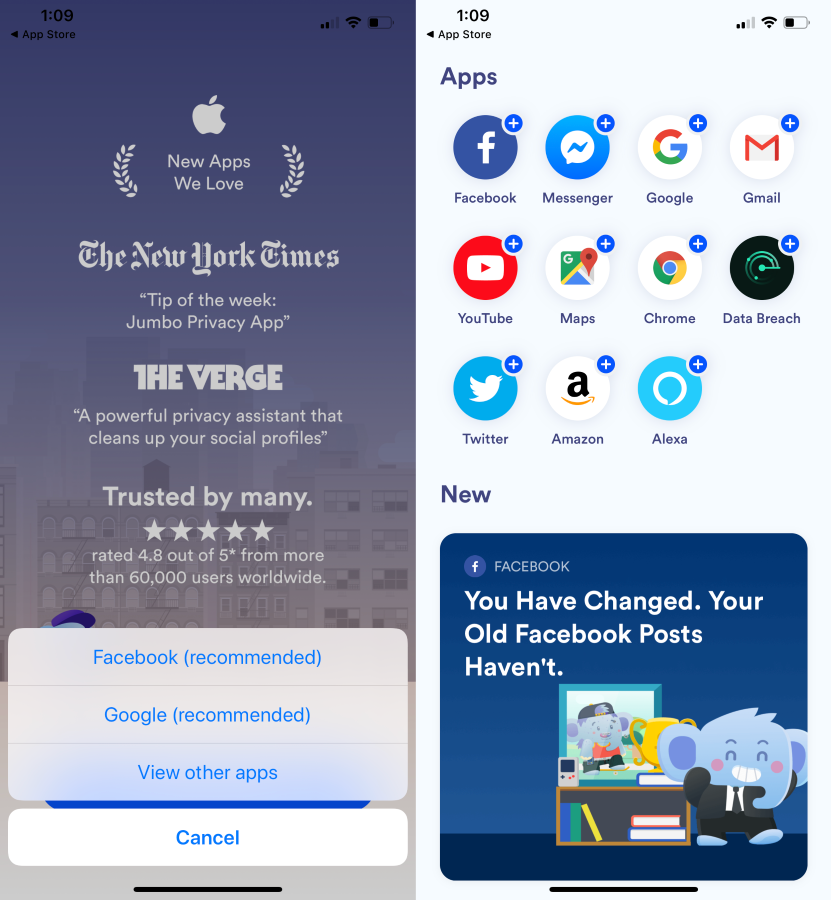 The default is Facebook and Google. Additionally, you can select Facebook Messenger, Gmail, YouTube, Chrome, Twitter, Amazon, Alexa and search for merged data in the Dark Web.
To scan, you will have to log in through the application in the selected social network. At the same time, the developers promise not to collect any data, because all the work is done on the smartphone.
After the scan is completed, Jumbo will display cards with the data that the social network has collected for you.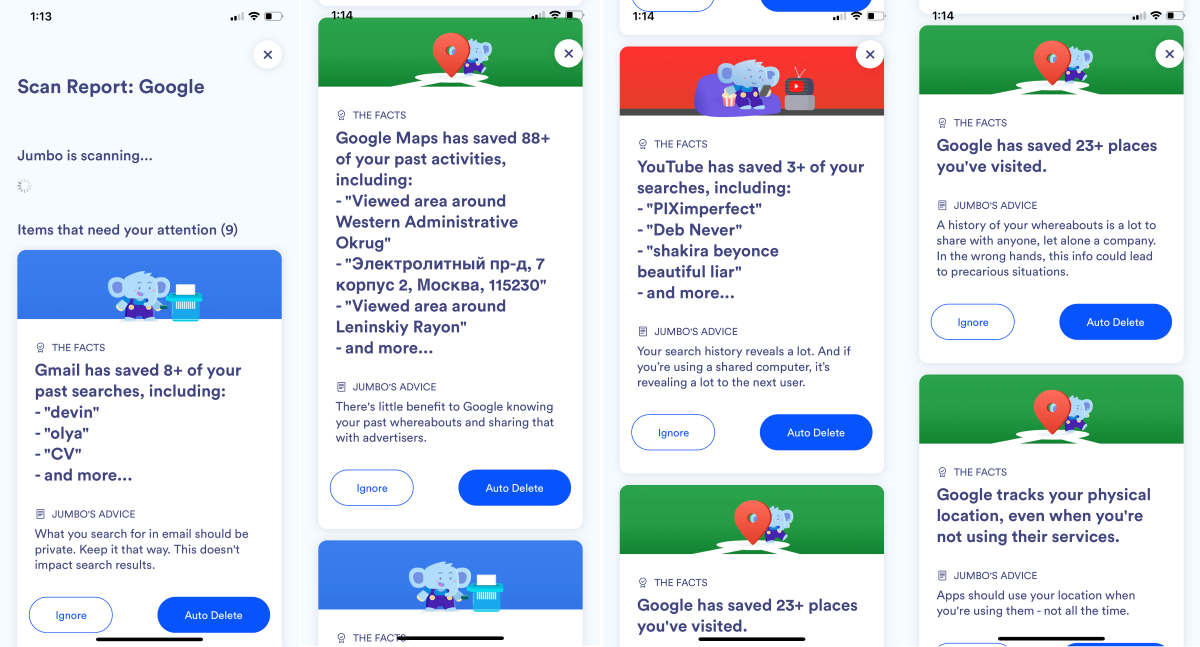 You can ignore the card or press the Auto Delete button. Then the selected data will be automatically deleted.
Jumbo will continue to scan scanned social networks in the background. Therefore, you can be sure that the data will always be protected.
All cards are divided into four main categories:
security;
digital footprint;
tracking
reputation and leaks.
The digital footprint includes deleting old Twitter and Facebook posts, deleting voice recordings in Alexa.
Tracking includes managing face recognition on Facebook, restricting the use of Google search history, protecting data from being used in Google and Facebook ads and selling it, and protecting geolocation.

Leakage protection will help manage information that is available to everyone on Facebook, and manage privacy settings.