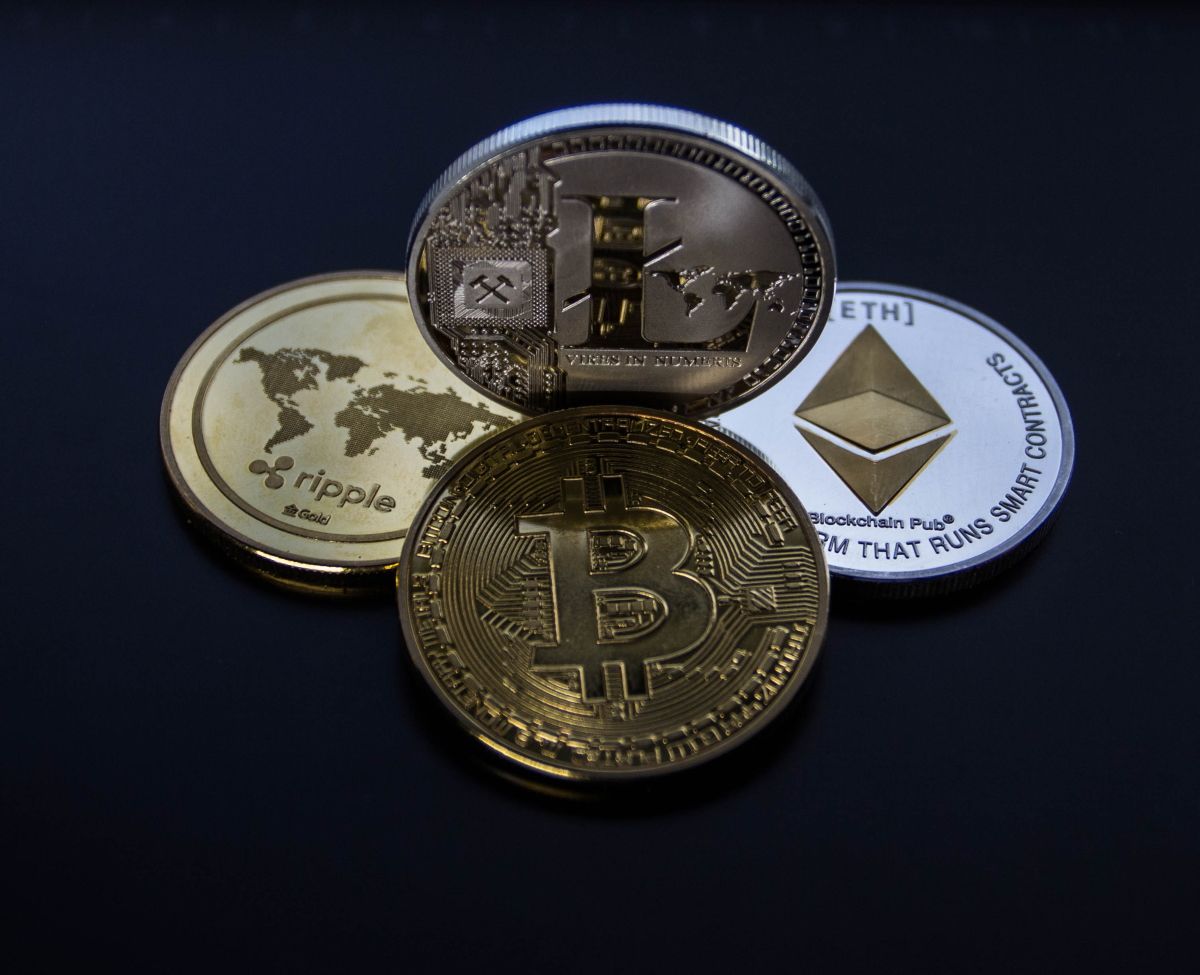 Kriptomat review. How to store and buy cryptocurrency
For beginners, getting started with cryptocurrencies can be a daunting task. The network is full of various articles, services and applications, but eventually, it is still not clear how it all works and who can be trusted at all.
I know this from myself and from questions from friends and subscribers. This is why apps that help store and exchange crypto without having to look for third-party services are so useful. And I will talk about such an application in this article.
What is Kriptomat
Kriptomat is an online service and mobile application that helps you buy and sell popular crypto coins and store them in a built-in wallet.
The registration itself is simple. However, for full-fledged work, you will need to verify your account with a passport photo. It may sound strange because the crypt is an anonymous currency. But most exchangers and exchanges, when trying to buy coins from a card, will require the same from you. And trust or not Kriptomat in this regard? 🤷‍♂️
Working with the service
Crypto storage
To store money in Kriptomat, you need to create wallets on the corresponding tab of the service. Unfortunately, you cannot add an existing wallet to the system. Therefore, you have two options for replenishment:
Deposit replenishes the wallet in euros, rubles, or popular cryptocurrencies.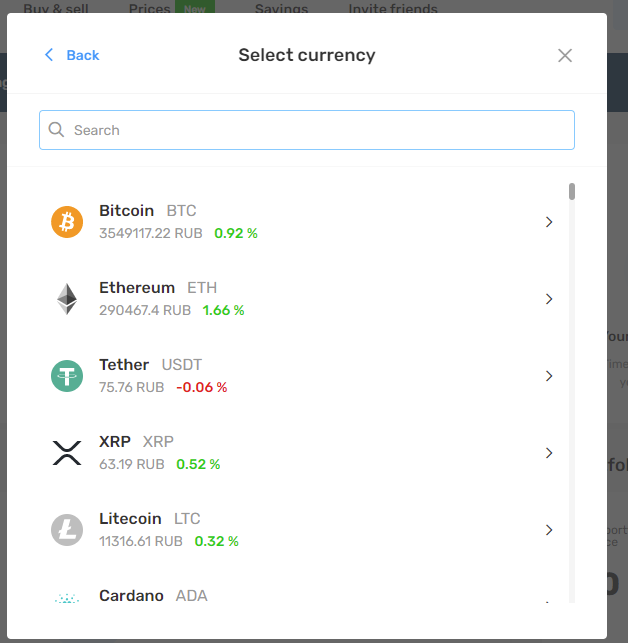 Buy will help you buy crypto using SEPA, Skrill or Neteller.
Both options will be familiar to experienced cryptocurrency owners who have already worked with exchanges. However, replenishing the wallet for a beginner will not be so easy. Even a ruble transfer will require payment using the full details of a foreign bank.
But thereafter, you will be able to track your crypto portfolio using Kriptomat on a clear and visual graph. You can also set up a regular purchase, sale, or exchange of currencies on a schedule.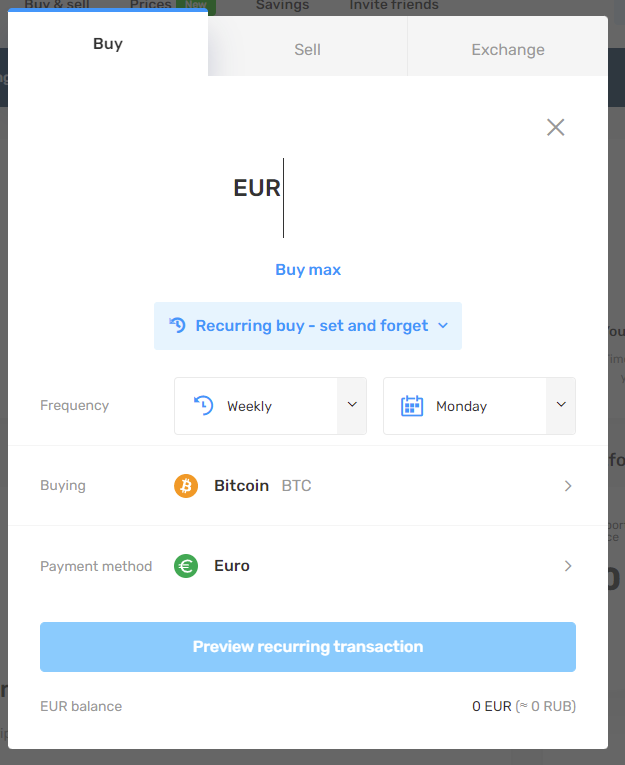 Price Tracking
In the My favorite currencies block, you can track the cost of your favorite coins. And also quickly replenish them in your portfolio.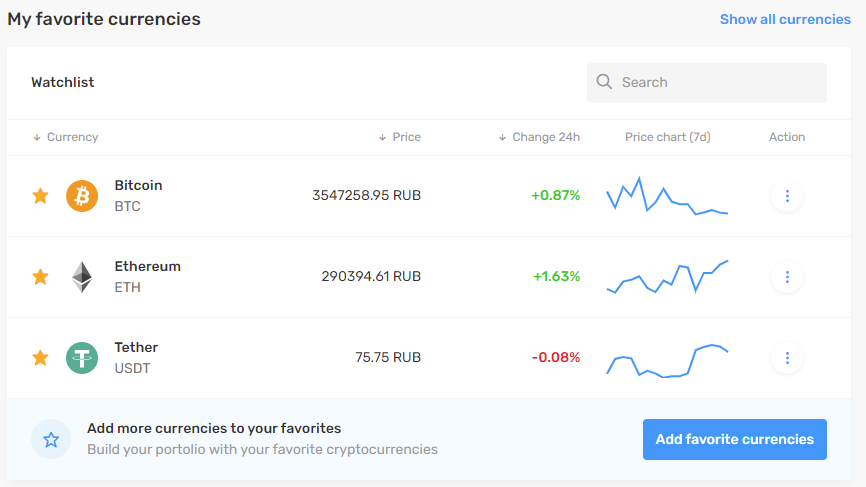 You can see the same information in more detail in the Prices section for any currency. There are two charts to choose from: simple and advanced (similar to stock prices).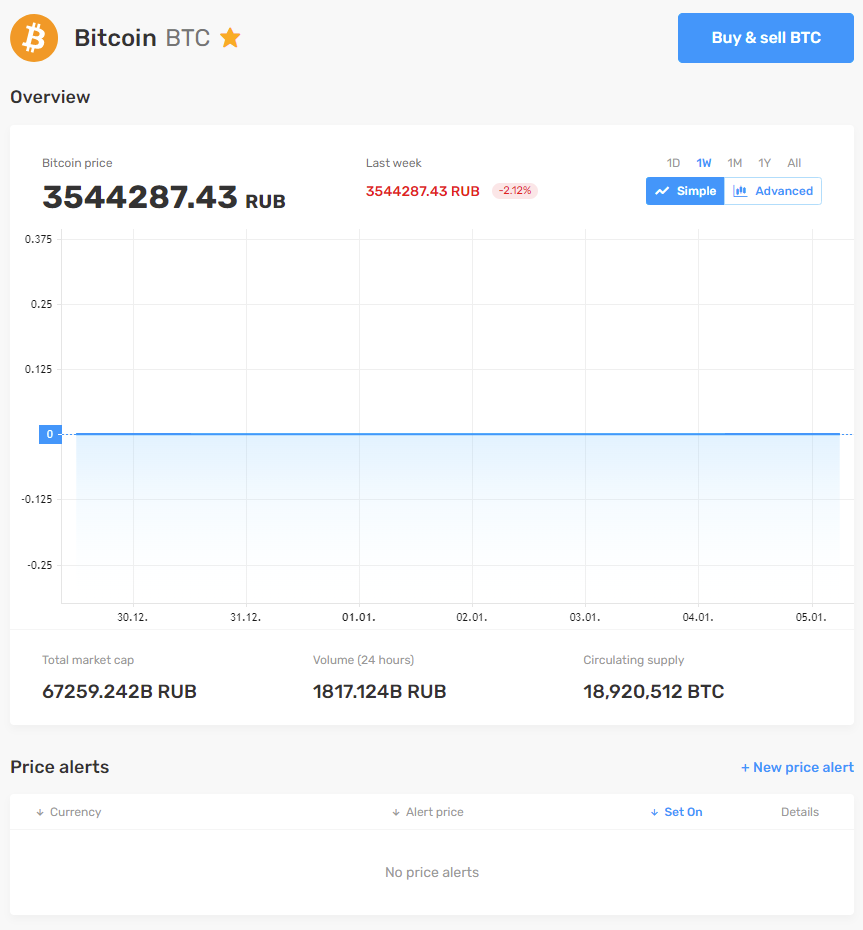 Graphs can be customized to visually see the necessary information. And for price changes, you can turn on alerts.
Money box
In the Savings section, you can try to set up a crypto piggy bank. You specify the amount and currency you want to automatically set aside each month. The service will automatically write it off to the piggy bank account, and in this section you can track the accumulated amount.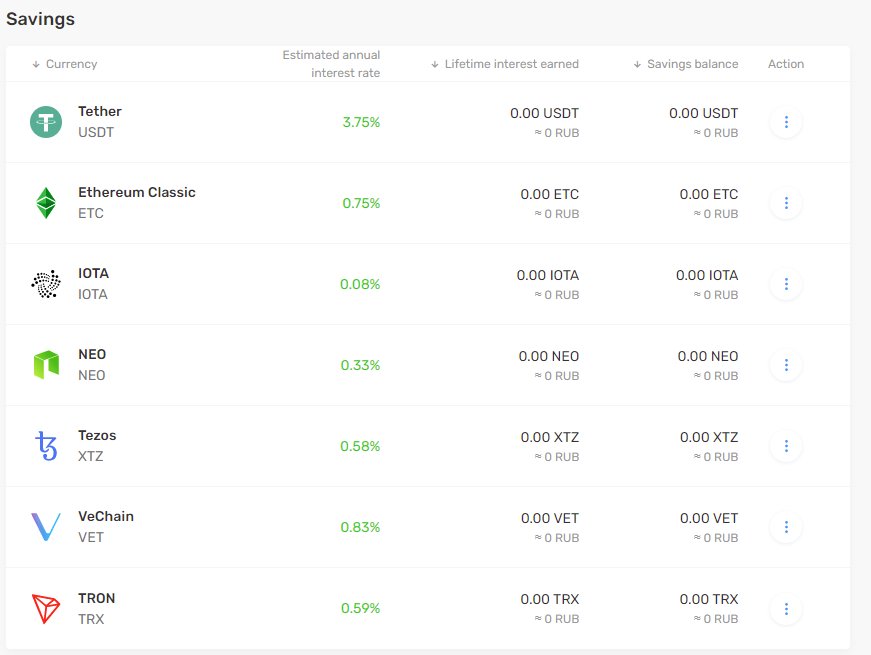 Mobile applications
Kriptomat has mobile apps for Android and iOS. With their help, you can buy crypto and track your portfolio.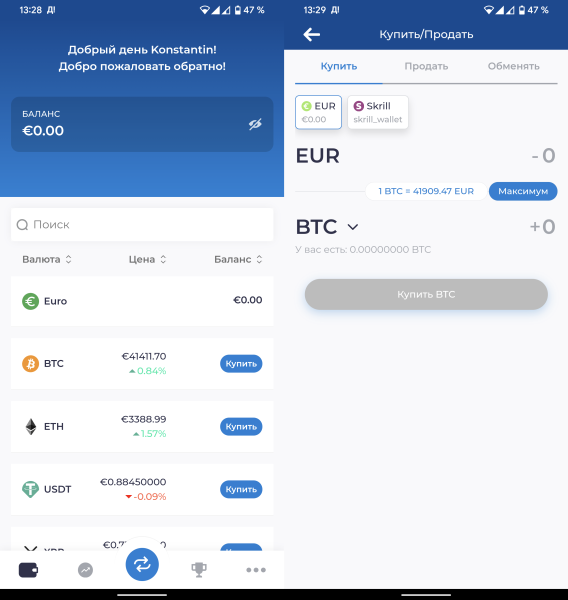 ---
When I first saw Kriptomat, it seemed to me that this is a cool service that combines all the necessary tools for a cryptologist. And it really is, but…
Wallet functionality is very stripped down compared to third-party apps. You can only replenish and exchange money and crypto in a far from the most convenient way.
But the Kriptomat price tracker and reduced commission may be of interest to experienced users. Professionals will probably prefer to work with exchanges directly.