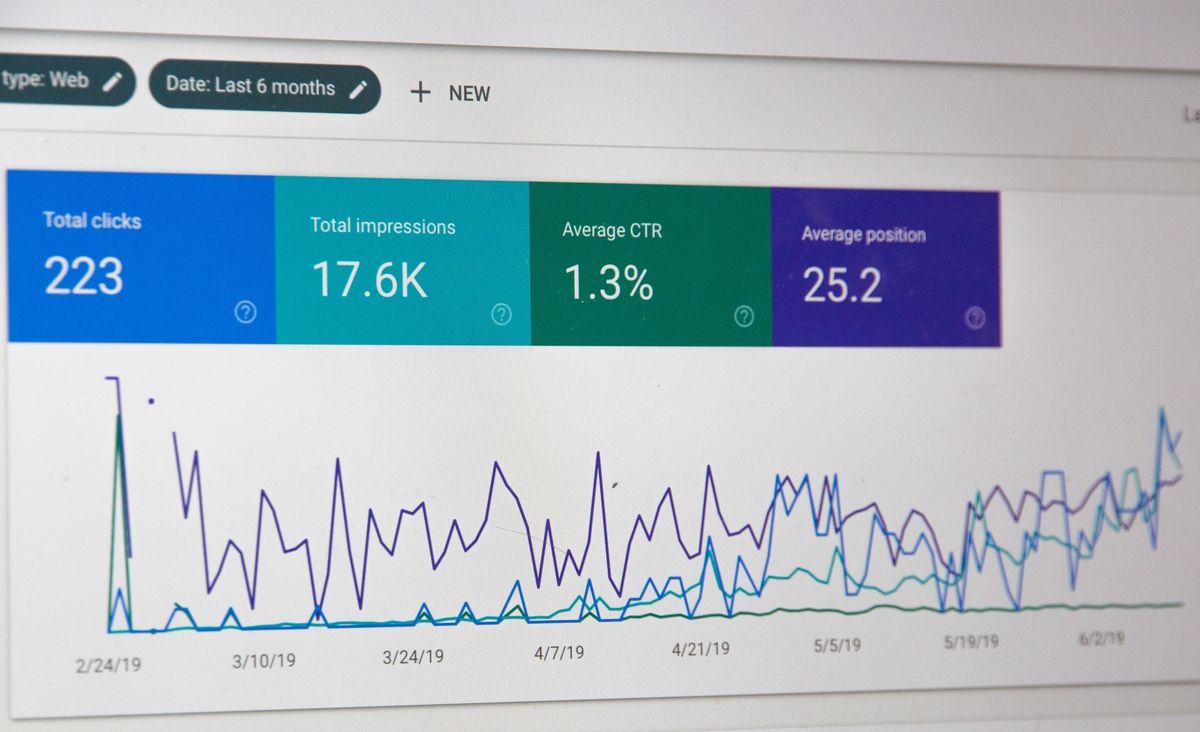 Local SEO in London. How to promote your business in regional SERPs
The success of regional business promotion largely depends on local SEO. Knowing the trends and optimization principles associated with local search is becoming a marketing priority today, both for eCommerce and offline companies. Seo experts from OK Web Studio talk about what mechanisms work in local SEO and how to optimize a site for local search results.
What is Local SEO
This is a search engine optimization strategy that helps to achieve high positions in the search results for geo-dependent queries - where the city, district or just the user's location is specified. On average, half of what people search for in search engines is local queries. For example, in Google their share is 86% of the total number of all hits.Local SEO includes not only queries indicating the region or specifying the area, but also wording containing "near me", "nearest", etc. For example, when London residents turn to Google with the SEO London keyword, then local companies. Therefore, the struggle for regional issuance has become a priority for local businesses.The result from local SEO justifies all the effort. Optimization for a local audience allows you to increase low-frequency traffic, bring conversions to a whole new level and successfully compete with giant brands that have monopolized global search.
Share of local queries in total hits to Google
Regional results have their own ranking nuances and, accordingly, have their own optimization subtleties. Next, we will tell you in order what you need to work on in order to improve your position in local search.
Integration with Google My Business
Google has its own directory of organizations - this is the Google My Business (GMB) application. Registration in it allows the system to manage the display of information about the company in Google services - mainly on maps and in search results. An organization card in GMB is the thing that you definitely need to have if your business works offline and is tied to a specific region. Catalog integration is also available for e-commerce, but for this the company must have a physical office or point of sale.The top positions in search results (especially for commercial queries) are densely occupied by contextual advertising and aggregator sites, but Google has provided a mechanism through which companies can be effectively displayed in local search - this is a block with results from GMB. It bypasses organic search results and generates traffic for relevant queries well.
One of the first things a user sees when entering a local query is a Google Maps map with a list of relevant businesses that have a card in the My Business app.The GMB block displays basic information about the organization. From here, the user can immediately go to the site.
Ranking Factors in Google Wizards. Optimization schemes
The presence of a verified card does not guarantee that by default it will be included in the GMB results block. As in global search, ranking factors work here. First of all, this is relevance - how the card corresponds to the essence of the user request. Organizations with a high internal rating and positive reviews have priority in ranking. Location plays an important role - Google takes into account the location of the user, and offers a selection of closer organizations.
In terms of optimization when working with Google My Business, it is appropriate to focus on the following aspects:
Use in descriptions of low-frequency keys in direct entry. Periodic update of information.
Work with reviews. The account owner must motivate the audience to write reviews and be sure to respond to negative feedback. Forget about writing fake reviews.
A high ranking of an organization is another important ranking factor in GMB blocks. As in the case of reviews, it is better not to think about cheating here.

The higher the activity in GMB, the better the resource is ranked for relevant queries. Under the activity here you need to understand mainly the periodic updating of information, the addition of new photos and an increase in the number of positive reviews. It's worth it. The importance of the GMB card as a ranking factor in local SEO is very high.
Registration in local catalogs and publications in local media
In addition to registering in Google directories, for local business promotion, it is important to be present in local services - directories, city directories, thematic aggregators. Registration on such resources does not require extra efforts, but it provides additional free traffic and provides more points of interaction with the audience. For SEO, the benefits of this strategy are also obvious - it is a channel for obtaining relevant backlinks and a way to increase brand queries.
The promotion of local online and offline business is effectively facilitated by mentions in the regional media. The easiest option is to post press releases on local news websites. But a more powerful content strategy is to create viral newsbreaks. The main value of working with regional media is not so much in getting traffic and not even in backlinks, but in the fact that publications on such sites fuel user interest in the brand and increase the frequency of personalized queries, which are an important signal for search engines.
Instead of a conclusion
Working with local search is important for any business tied to a region. It is worth considering regional search for companies engaged in both e-commerce and offline customer service. The basis of local promotion is activity in the Google My Business service. For eCommerce, an additional area of work is the internal optimization of the site for the requirements of Local SEO.
The regional top has its own characteristics. It's much easier to rank at the top of local search, as low-frequency queries and little competition prevail here. At the same time, the positions are extremely unstable - dropping out of the top is as easy as getting into it. Therefore, for sites aimed at good and, more importantly, stable results, it is important to approach the issue of optimization in a comprehensive manner. First, general search engine optimization of the site - then local SEO.
Text preparation in cooperation with the client is crucial for effective SEO. When preparing text for a website, it is important to understand the client's target audience and the keywords they are trying to rank for. By working with the client to identify these keywords and incorporating them into the text, the website is more likely to rank higher in search engine results pages.
Additionally, it is important to ensure that the text is well-written, engaging, and informative, as these factors can also impact the website's SEO. By collaborating with the client on text preparation, businesses can ensure that their website is optimized for search engines while also providing valuable content to their target audience.
If you do not have time to do SEO in London, then you can purchase SEO services in OK Web Studio, follow the link https://okwebstudio.com. SEO specialists will help you optimize your website and get to the top of search results.