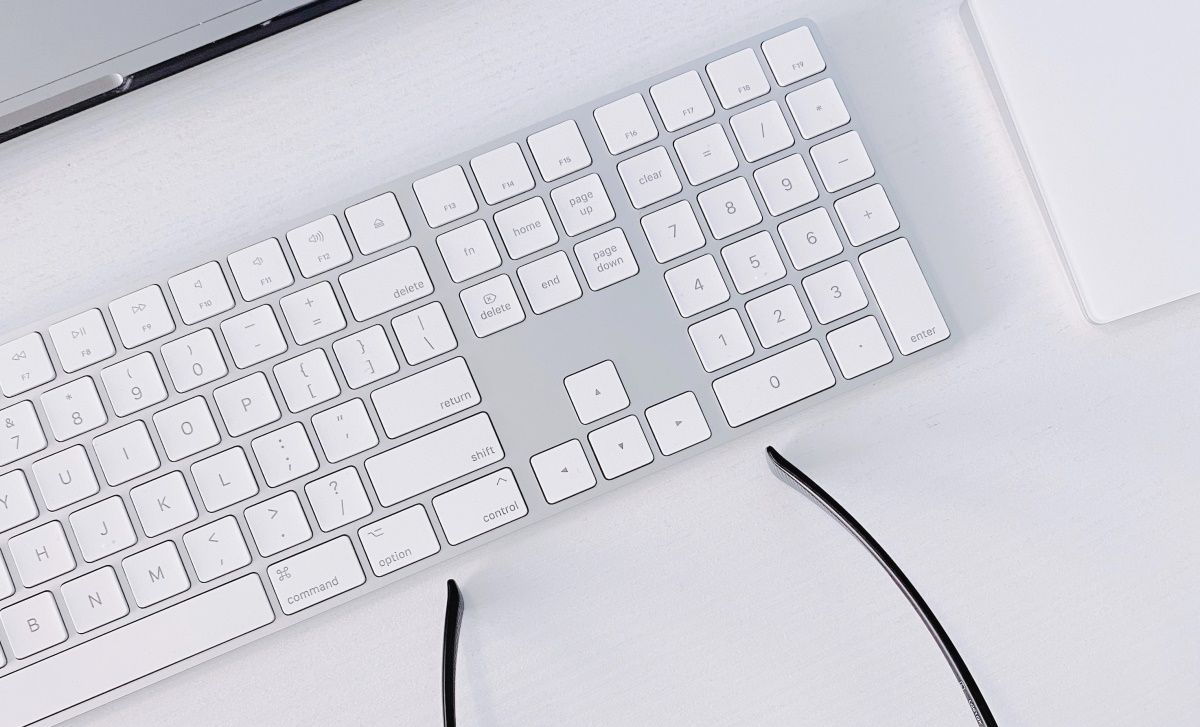 Magic Utilities will help make Apple technology friends with Windows
Apple products undoubtedly have their own features that no one can surpass. First of all, this is the design and quality of technology. Therefore, some adherents of Windows buy the peripherals of the "apple" company instead of the usual one.
Unfortunately, in this case, you have to suffer from partial incompatibility of devices, problems with Apple function keys on Windows, and other side effects. They can be partially solved with the help of a family of cool utilities from Magic Utilities.
Magic Utilities is a set of utilities for Windows that help you set up the Magic Keyboard, Magic Trackpad and Magic Mouse to work correctly on a regular computer.
What are the advantages
Of course, Magic Utilities has alternatives. Therefore, I'll start with the advantages of this particular utility.
Support for modern Windows operating systems
Magic Utilities is compatible with 32- and 64-bit versions of Windows - from 7 to 10, except for ARM devices. However, it should be borne in mind that the new features are available only in the latest version of Windows. You can read about the restrictions (and how to solve them) at this link.
Bluetooth operation
You can work with any external Apple devices wirelessly after installing the appropriate driver.
USB operation
Of course, wired connectivity is also available, as is device charging. Supported:
Magic Keyboard
Magic Keyboard with Numeric Keypad
Magic Trackpad 2
Magic Mouse 2 (charge only)
BootCamp compatible
All Magic Utilities applications are compatible with Apple BootCamp and run on any Windows computer, including Intel-based Macs.
Low battery alert
You can customize alerts and indicators for all devices connected via USB or Bluetooth.
Supported Devices
A complete list of all supported devices and available actions can be seen in the screenshot below.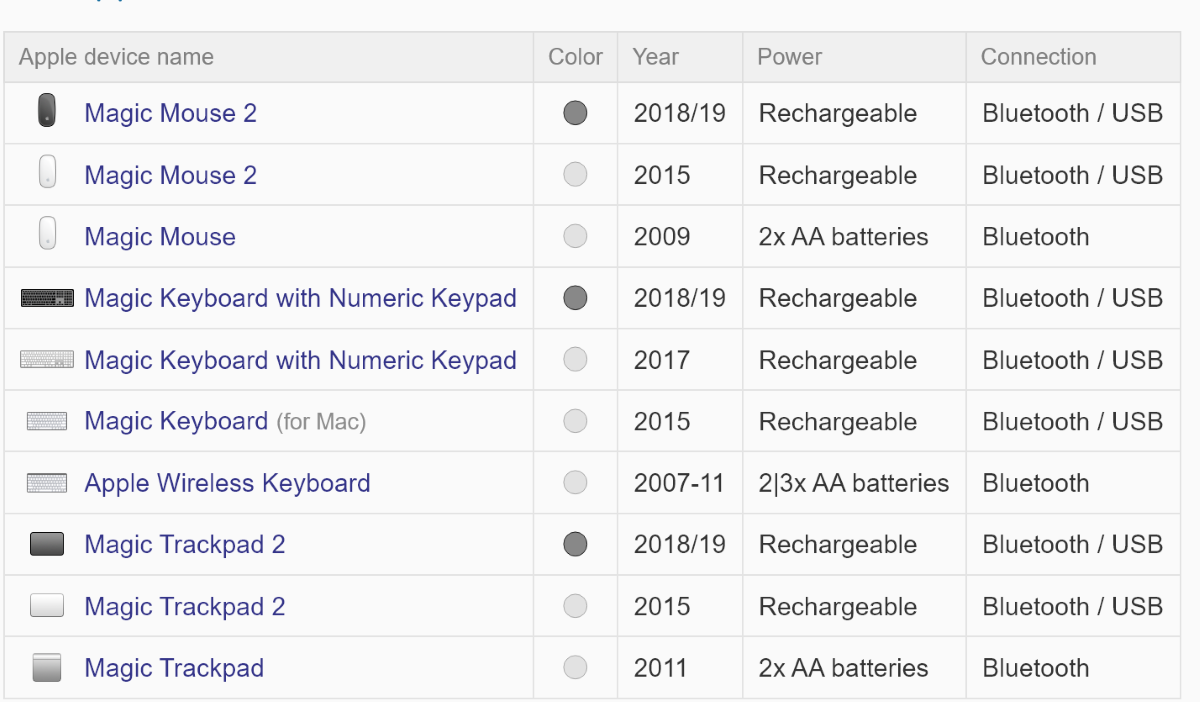 Retina
All apps are designed to support Retina displays.
Magic Keyboard
With Magic Keyboard, you can remap the keys of Apple keyboards to work comfortably on Windows.
There is support for media keys and sound control keys. Pressing fn lock gives you direct access to brightness, media, sound, and the F1-F12 keys.
In addition, you can reassign the keys: Ins, Del, Home, End, Page Up, Page Down, Print Screen, Scroll | Lock, Pause | Break and many others. The complete list can be found here. You can even activate the Eject Key on Windows for your needs.
Magic mouse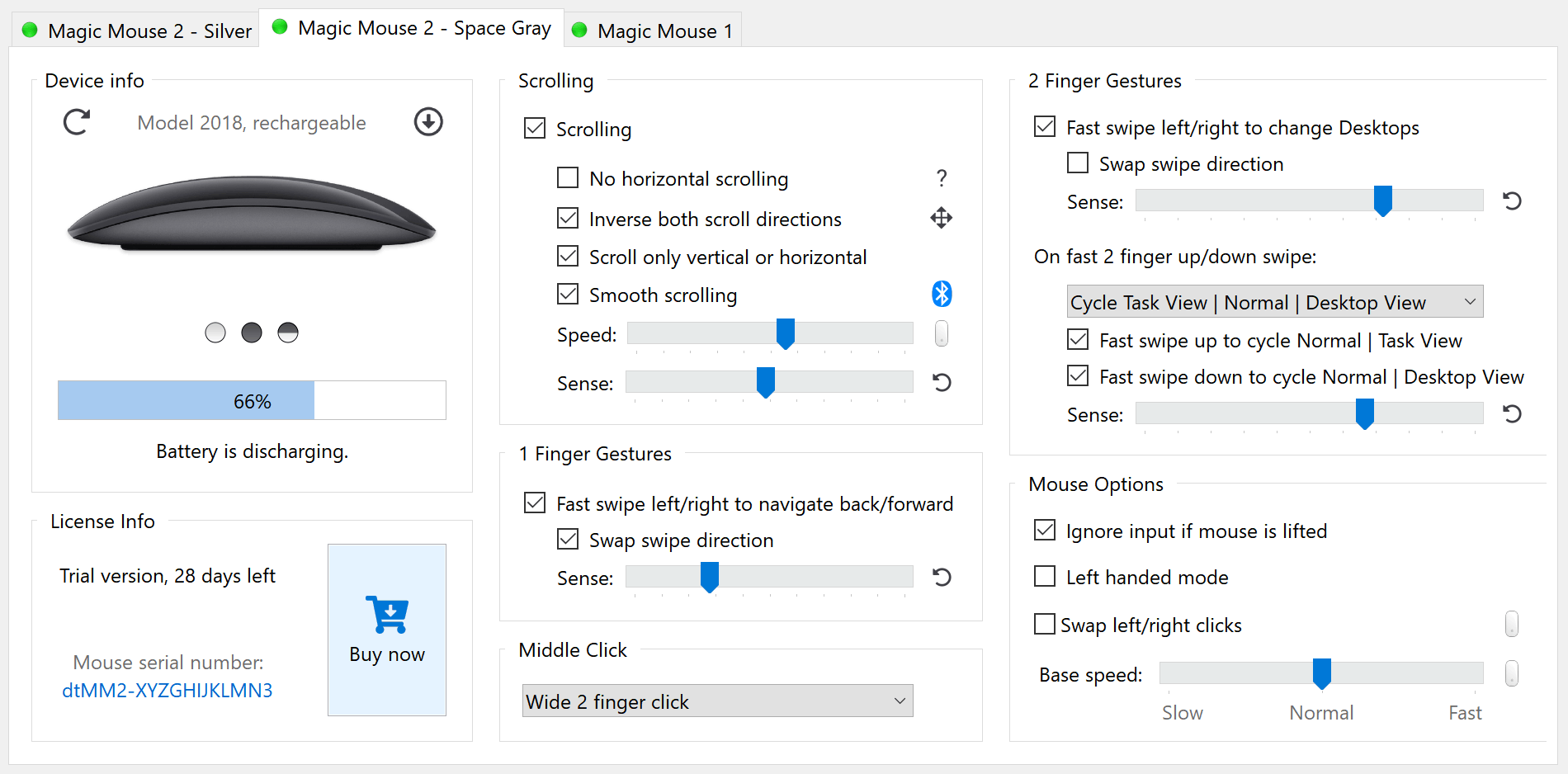 Similar to a keyboard, Magic Mouse can be used to customize the Apple mouse on Windows devices.
You can set the parameters of the middle mouse button:
One finger click;
Any click with two fingers;
Wide click with two fingers;
Any click with three fingers.
You can set up a smooth scrolling by setting a comfortable sensitivity and speed.
For swipes horizontally and vertically, you can configure forward and backward navigation or switching between virtual desktops. And with a swipe up, open the task viewer.
Magic Trackpad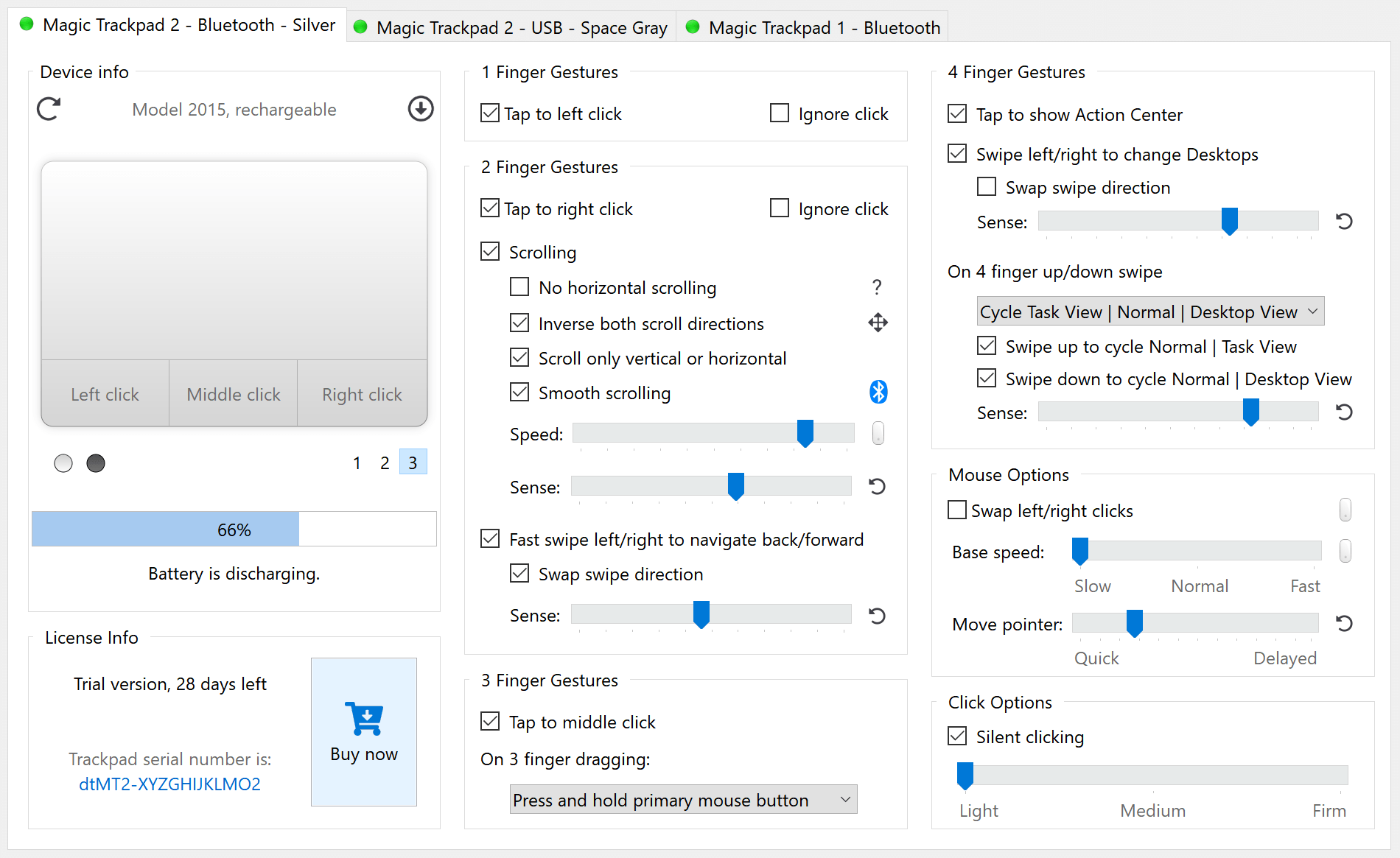 Since the trackpad is the same mouse, you can use the Magic Trackpad to configure all the same actions for it. But there are several additional possibilities.
You can assign up to three zones as customizable buttons:
Left click;
Right click;
Middle click;
Forward navigation;
Navigation back.
Three-finger move setting is available:
Left click while moving;
Middle click while moving;
Right click while moving;
Simultaneously left and right click while moving.
The sensitivity of scrolling, swipe and clicks can be adjusted separately. And if you have a Magic Trackpad 2, you can enable silent tap.
The cost
Magic Utilities are available for free trial for 28 days. A one-year license is issued per device for all three applications. The purchase will cost 1099 rubles, and the renewal starts at 549.50 rubles - depending on the type of renewal.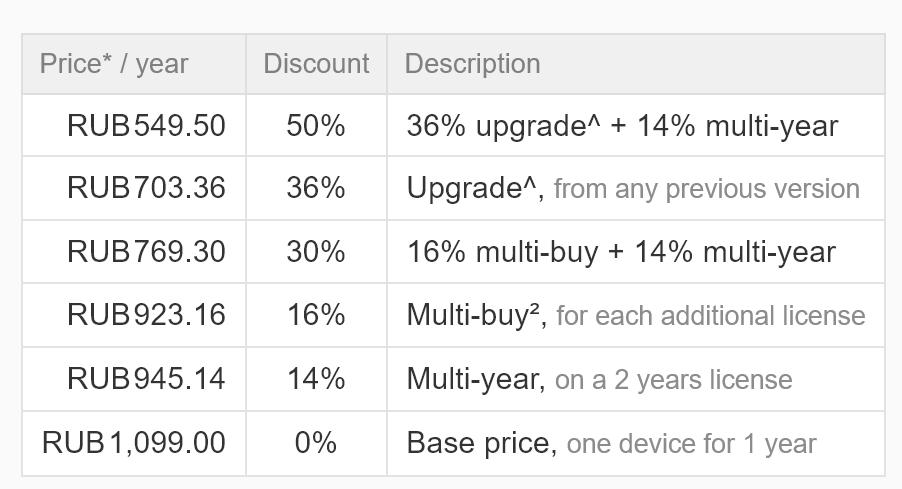 ---