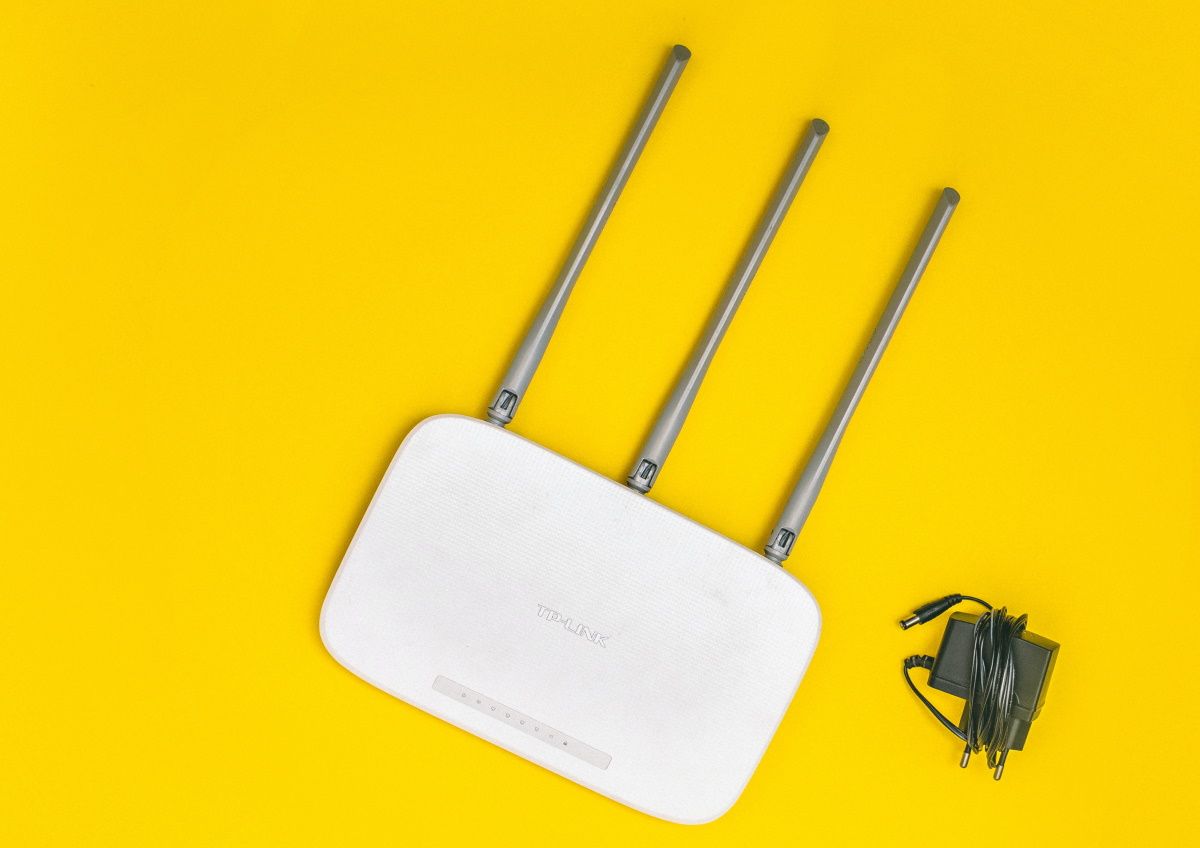 ManageWirelessNetworks for more fine tuning of the Wi-Fi adapter
ManageWirelessNetworks is an alternative to the standard wireless viewer in Windows 10. It displays more complete information on networks, even when the network adapter is turned off.
You have access to: profile name, SSID, connection type and mode, authentication method, encryption, key type, auto-switching and much more.
In addition, networks can be edited using standard methods or using an XML file.
System requirements
The utility supports all versions of Windows from Windows Vista to Windows 10 x64 and x32.
The application itself is a simple executable file that does not require installation.
Beginning of work
As I said above, to get started, you just need to run the ManageWirelessNetworks.exe file. After that, the main application window will be displayed with a list of all saved wireless profiles on your system.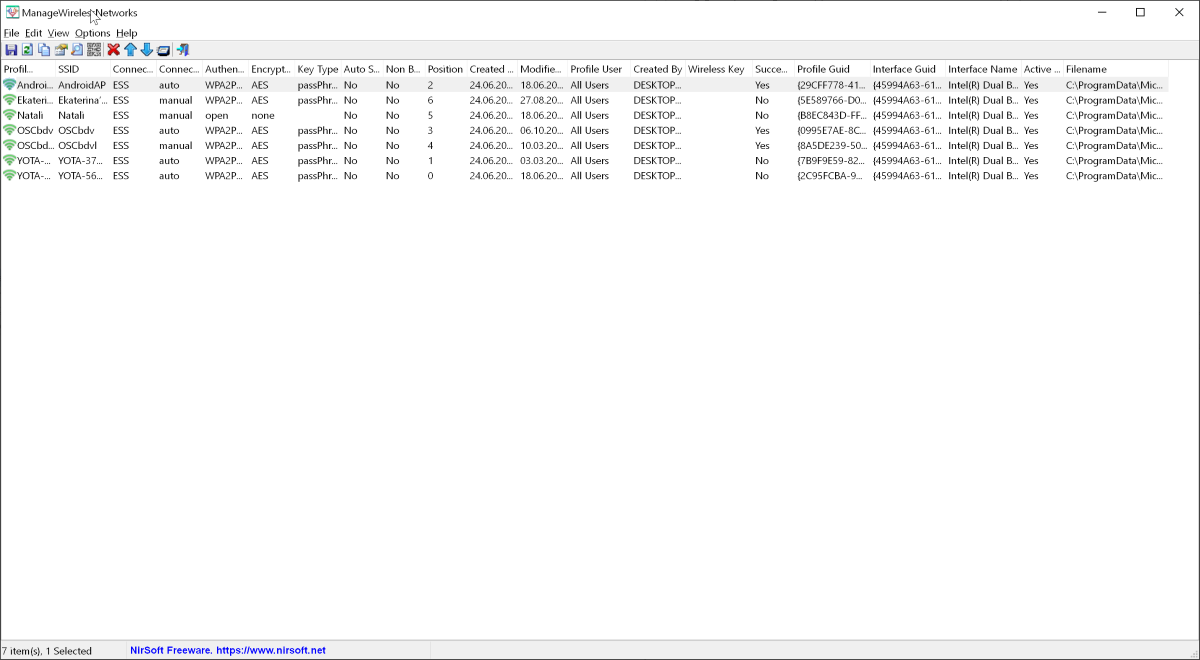 You can select one or several profiles and configure them. Alternatively, you can use the main ManageWirelessNetworks menu.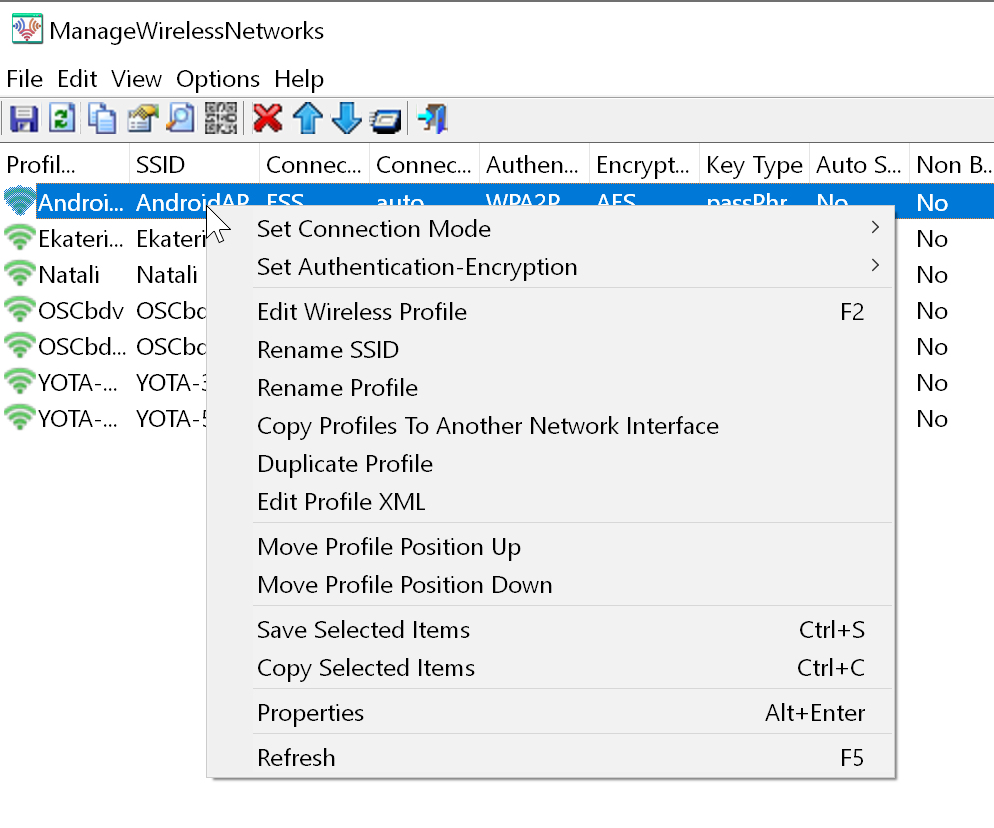 Available actions
Exporting a list of profiles
To export the list of wireless profiles to a file, simply select the desired profiles and click on the Save menu item. You can select a text file, a delimited or tab delimited text file, JSON, HTML vertical and horizontal, XML as the format.
In addition, the list can be simply copied to the clipboard with tabs.
Copy wireless profile to another network adapter
If you have a new wireless network adapter and want to connect to an existing network, then the profile settings can be easily migrated. To do this, simply select the Copy Profiles To Another Network Interface item and the utility will transfer all the necessary data.
Rename SSID
If you change the SSID of the wireless network, you can easily change it on the adapter using the Rename SSID menu item. In this case, only the SSID of the network will be updated, and all other parameters will remain unchanged.
Change profile
The Edit Wireless Profile option will help you change the settings for the current wireless profile. For this, standard Windows tools are used.
Delete profile
With ManageWirelessNetworks, you can remove one or more wireless profiles from the system. To do this, you just need to select the Delete Selected Profiles item.
Duplicate profile
The current profile can be easily duplicated using the Duplicate Profile item. In this case, an exact copy of the selected profile will be created, which can then be edited at will.
Set connection parameters for multiple profiles
Using the utility, you can quickly change the automatic connection settings for one or more wireless profiles. To do this, you need to select them and press the F7 button for automatic connection or F8 for manual connection.
View Keys
If you want to view wireless keys for profiles, just select Show Wireless Keys. ManageWirelessNetworks will only display keys for active wireless adapters.