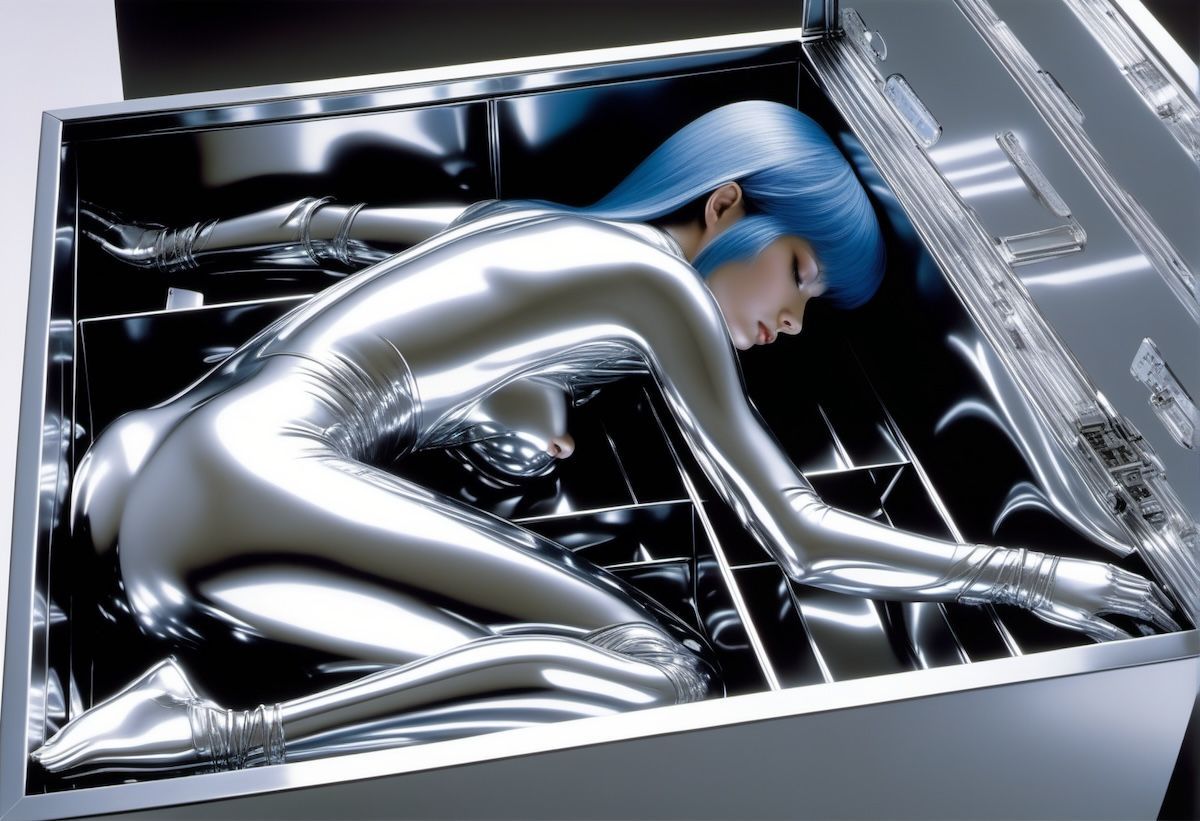 Mysterium VPN review. What is a decentralized VPN?
I usually don't like to write about VPNs, and not because I don't like such applications, but because every time I have to write about the same features under a different "sauce".
This time the process promises to be interesting because we will discuss a decentralized VPN called Mysterium VPN. The application client is available on Windows, macOS, Linux and Android. Installation on routers is not supported.
What are decentralized VPN services?
It is a network of computers that work together to provide secure and anonymous access to the Internet without having to rely on a centralized server like traditional VPN services. Instead, your traffic is encrypted and transmitted through a network made up of many computers connected to that network. This allows users to access the Internet without being tied to a specific server and provides additional protection from surveillance and censorship.
The Wireguard protocol is used for connection.
Important Warning
I started this review on March 25, 2023, and the post came out only in October 2023. This is because in March Google Chrome, when trying to download the distribution, flagged it as a virus. Kaspersky also marked the file as suspicious.
Regarding this, I filed a bug on the GitHub service , where other users confirmed the problem. But the developers never wrote down the reasons.
Now, in October (technically – September, when the review is actually written), Google Chrome no longer swears at the distribution. But on VirusTotal one of the engines still detects viruses.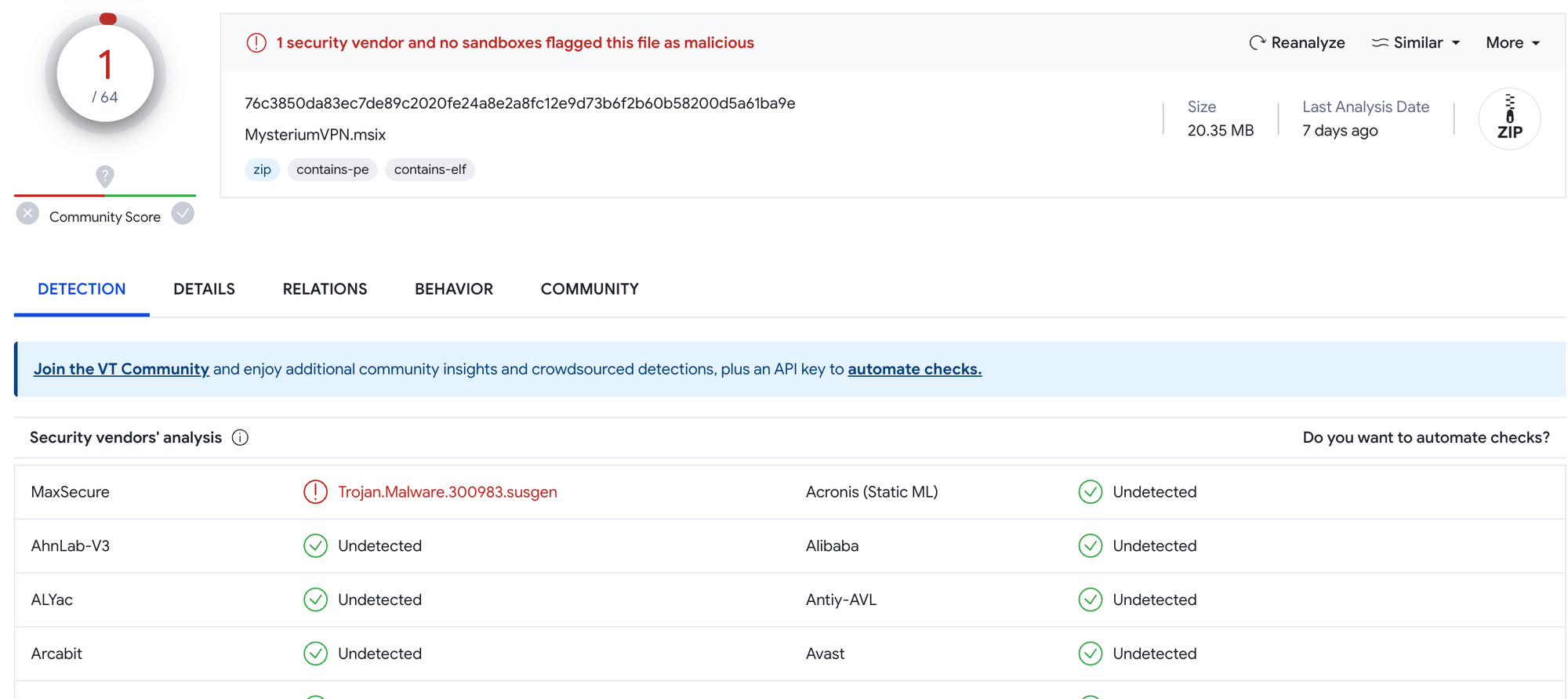 In this case, the detection depends on the distribution version. So, if you download not a MSI file, but an .exe, then the engines will not find anything.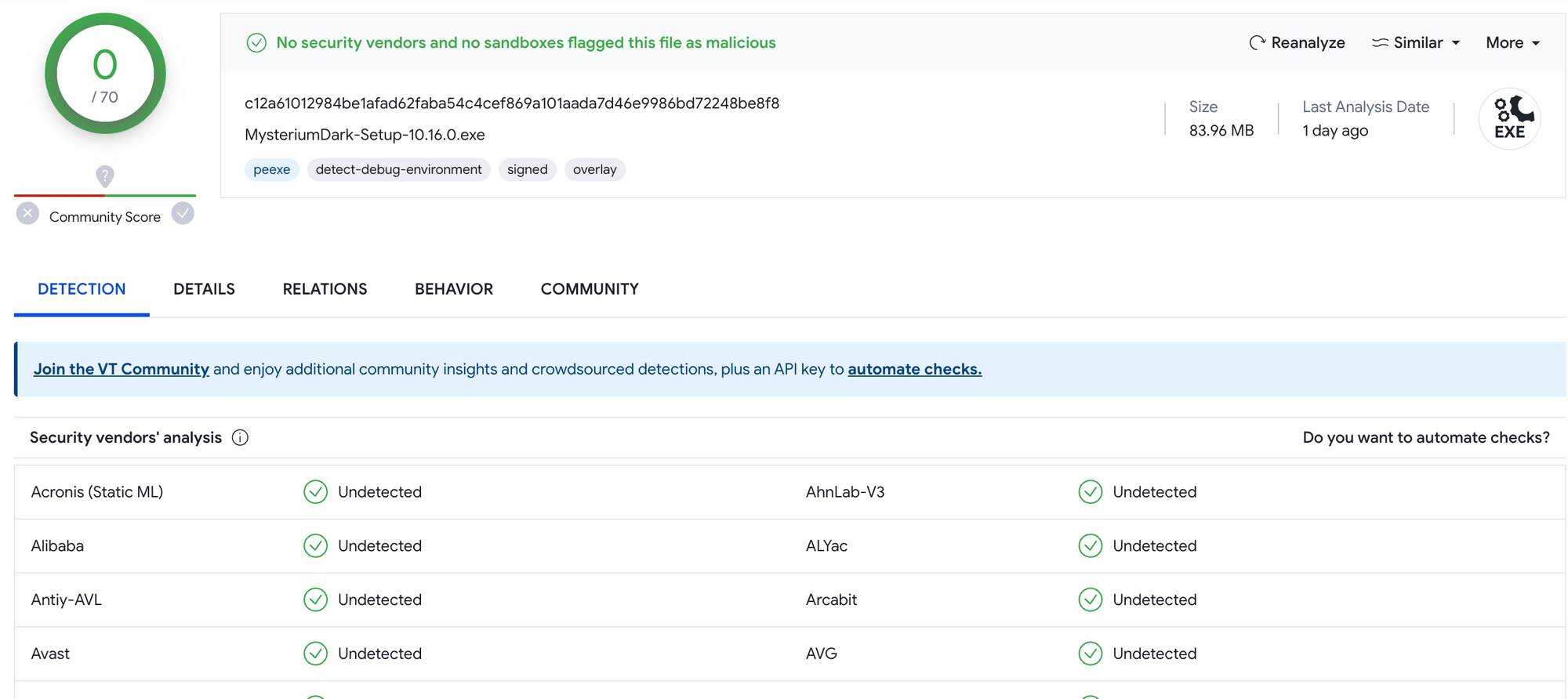 This is likely because the app has a built-in Proxy server, potentially allowing developers to gain access to your device.
However, Kaspersky itself reports that if you downloaded the distribution yourself and know what you are doing, everything is OK. And Mysterium VPN is open source.
In general, I warned you, and then you can decide for yourself. 
Another important point
Since my first acquaintance with this VPN, a lot of water has passed under the bridge, so now I'm already installing the macOS and Android versions for the review. After all, there are no viruses on a Mac?
Mysterium VPN also has several versions of the application: regular and some dark, available via a separate link. As I understand it, the main difference between them is only the slightly increased privacy of the Dark version: payment is in crypto, which means even fewer logs. Therefore, the review will be based on the regular version from the App Store, and for Dark I will only point out some specific points.
Installation and all that (regular version)
To start working with VPN, you will only be asked for an email address, to which you will receive a link for authorization. That is, you can specify any address to which you have access. At this point, the developers will remind you that they also collect data about the OS, hardware, and anonymous usage data.
You will also need to immediately provide your payment information and select one of the available tariffs.
After all the vicissitudes, a standard VPN interface awaits you with a choice of location for connection.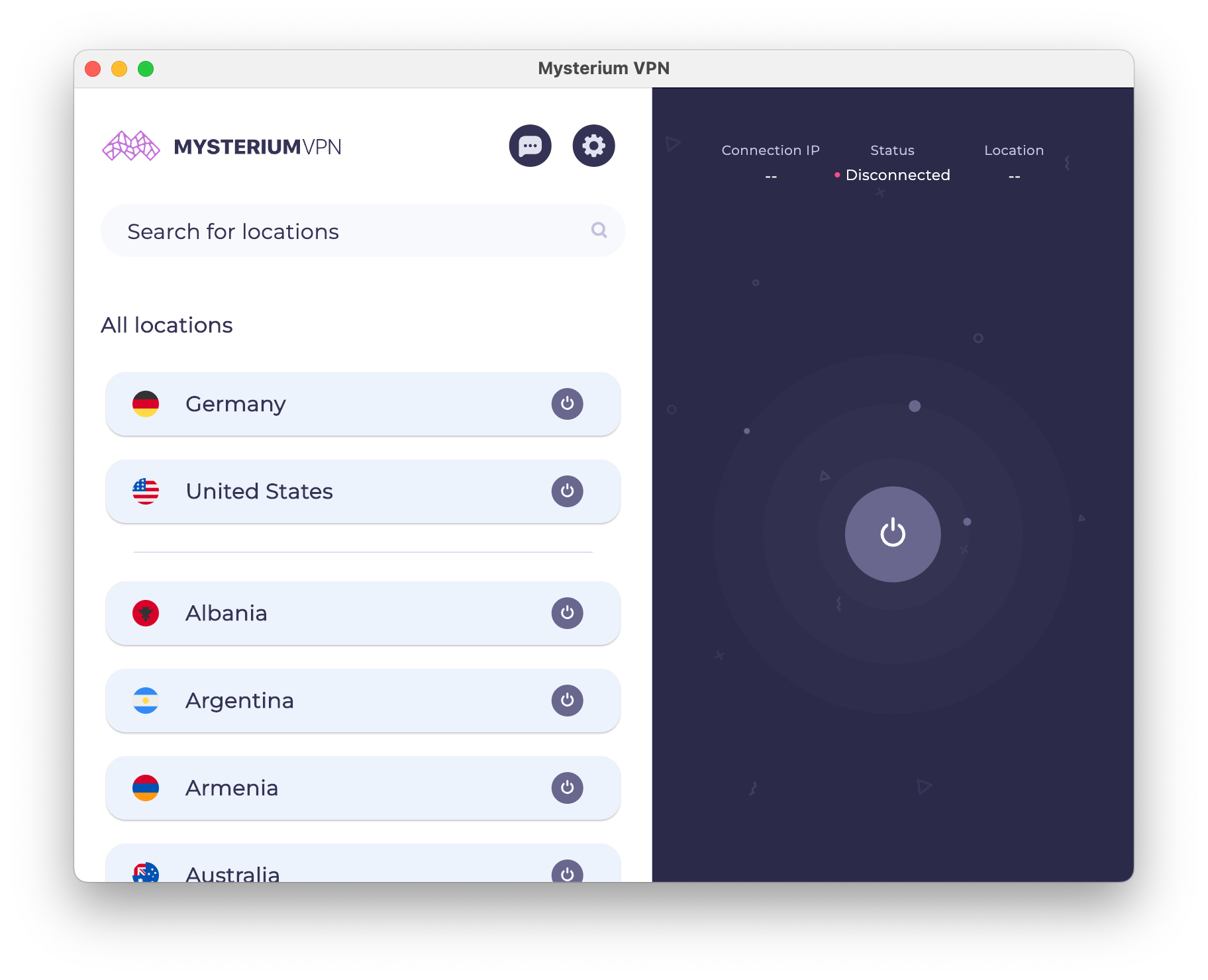 A complete list of servers and statistics on them can be found on a separate page.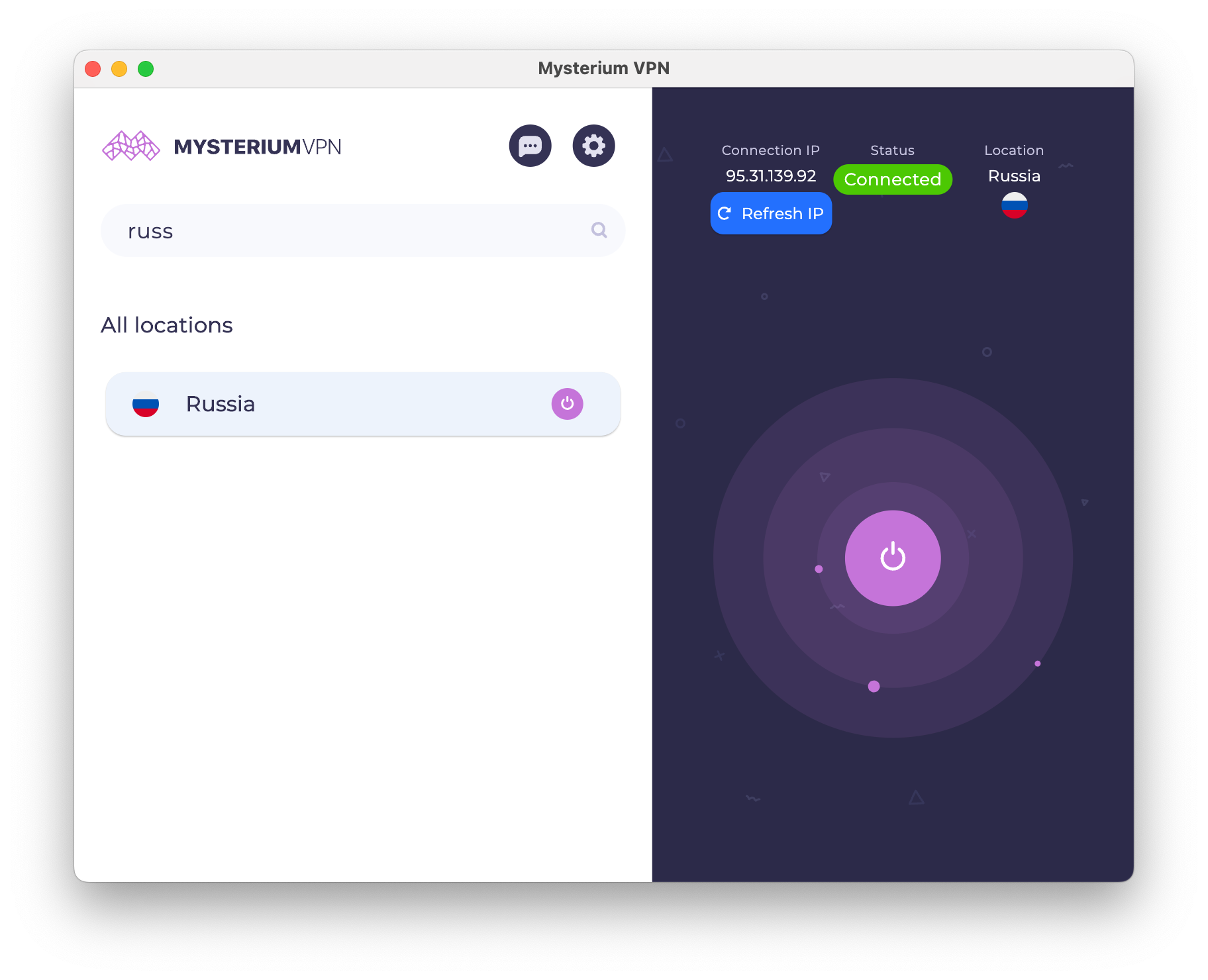 One of the interesting features I immediately noticed was the ability to change the IP address after connecting. As I understand it, it greatly depends on the selected country. For example, there are 304 providers in the Russian Federation, and only one in Mongolia. Therefore, there may be no one to change it to.
Installation and all that (dark version)
If you install Mysterium VPN on macOS, you will be required to provide a user password to install some system components. Otherwise, the installation is no different from the regular version.
Next, you need to either import your Mysterium network account or create a new one. To do this, you need to generate a special key based on the password you specified.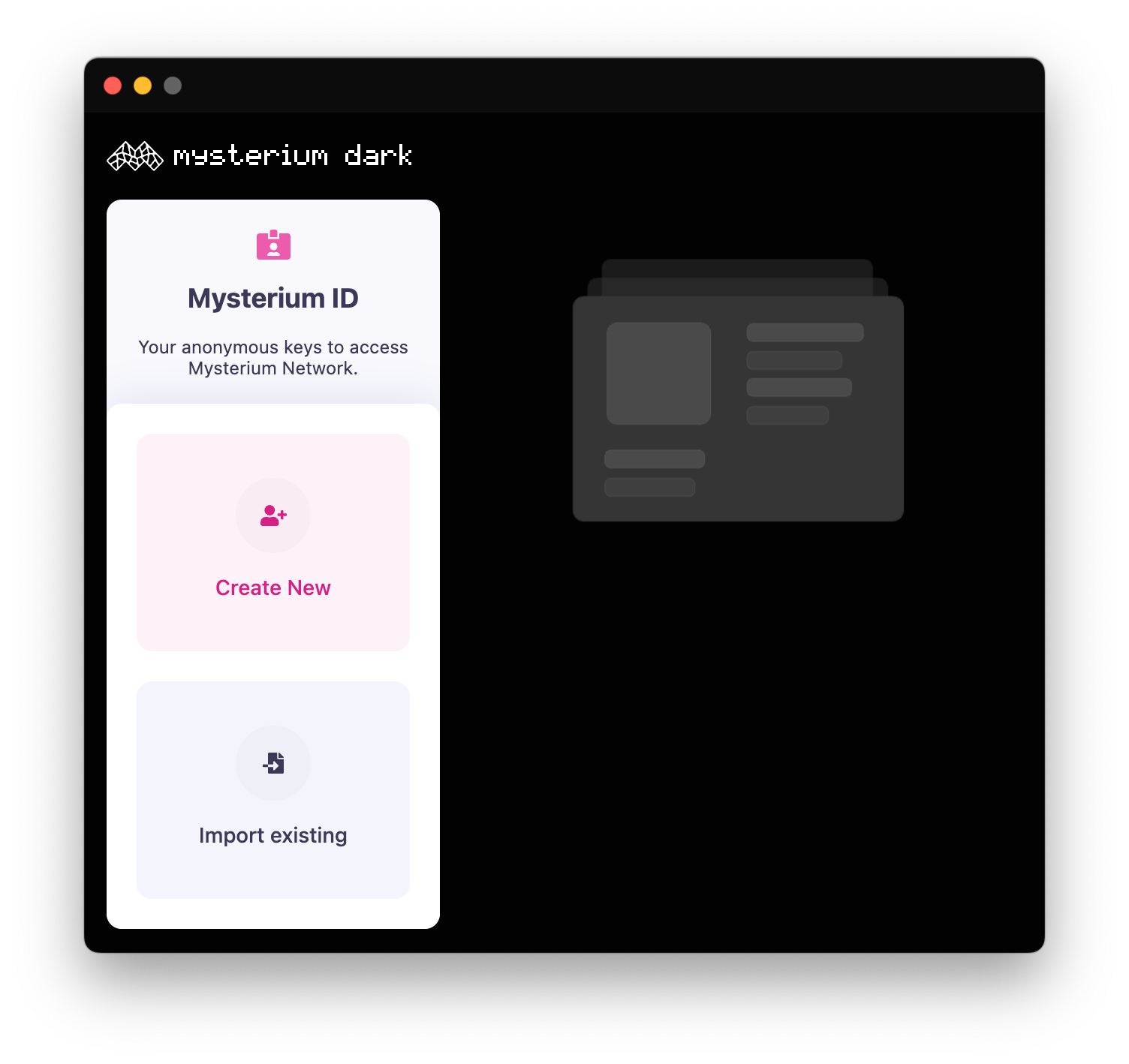 Next, you need to top up your account using the MYST cryptocurrency, any other crypto, by card or via PayPal.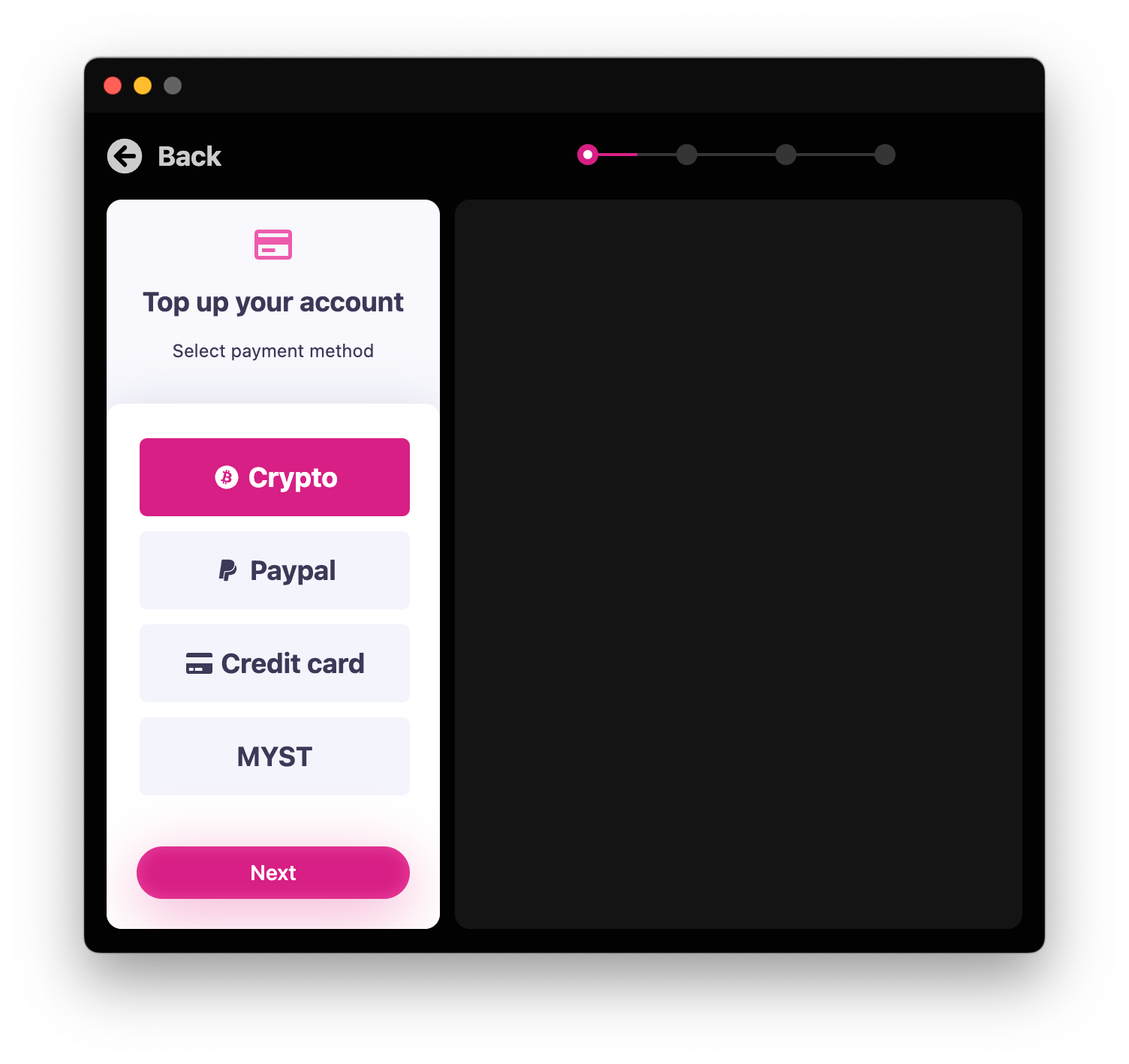 What else is there on the "bright side"
In fact, nothing. In the application settings, you can activate the option to change IP every time you connect, change the language and color scheme, and manage your subscription.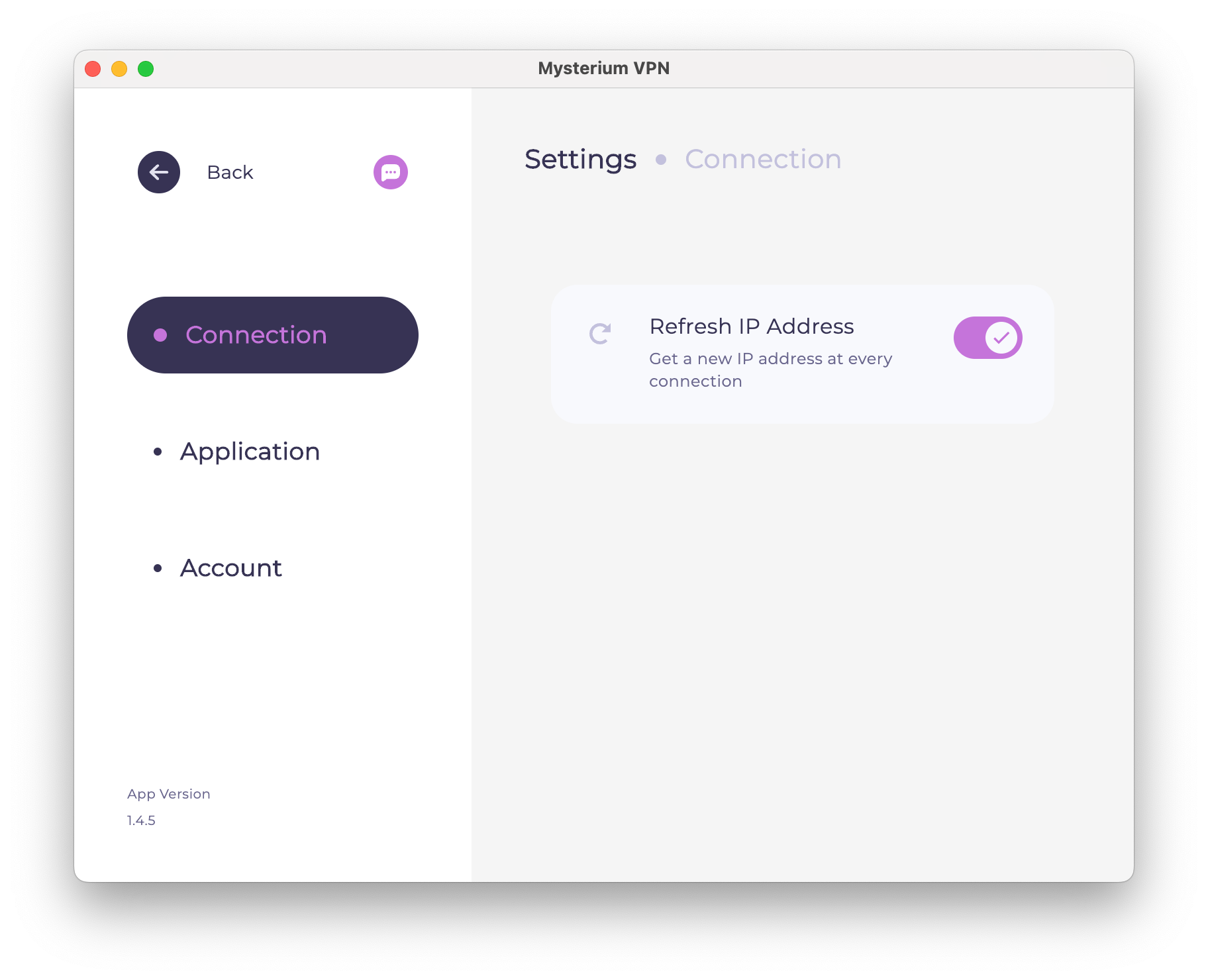 After payment, you will again be asked to select a server to connect to. This time there is a choice of server type: for torrents, streams, or browsing.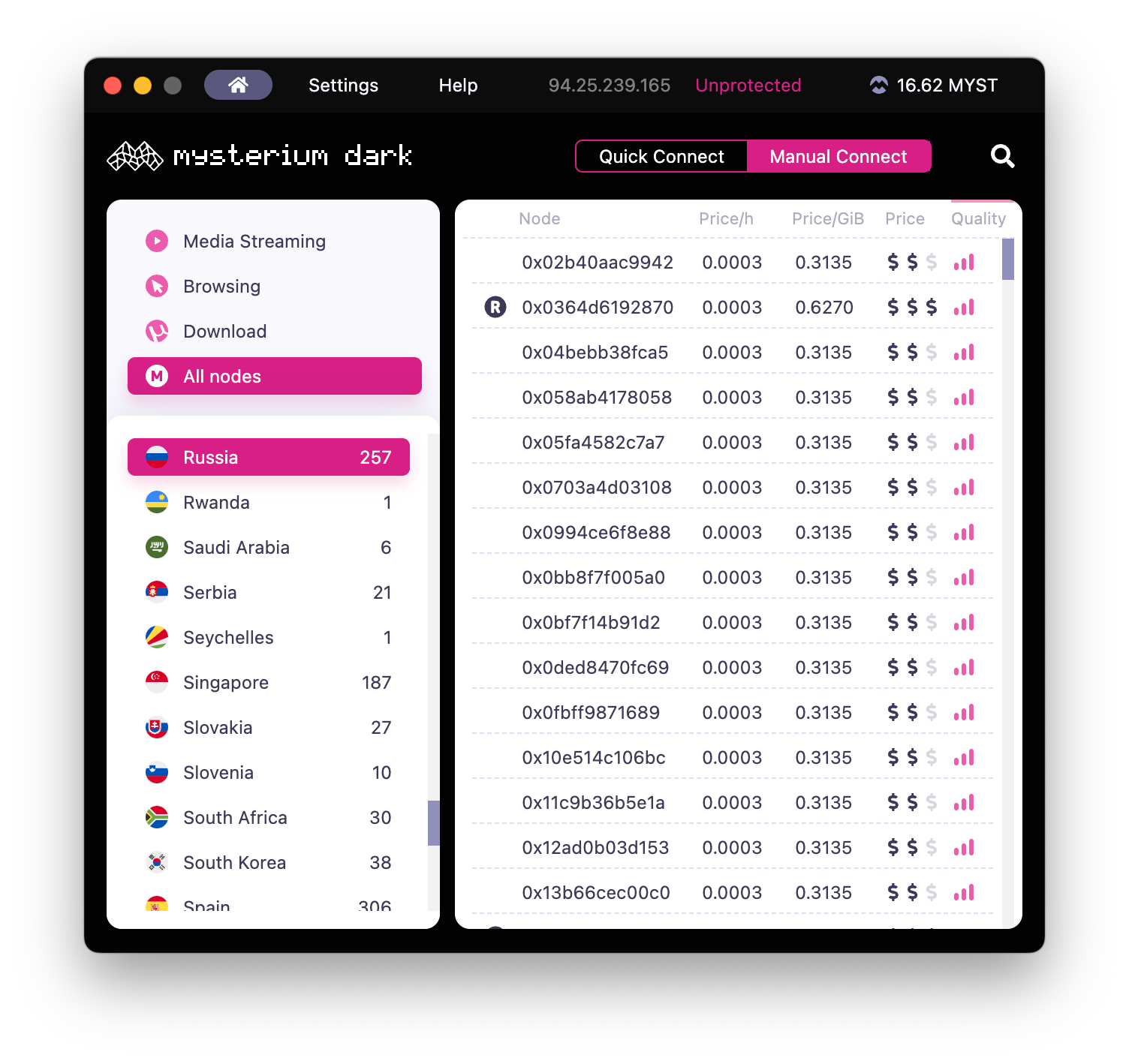 This time, when selecting a server, you have the choice of quickly connecting to anyone from the list, and you can also select the desired node. Nodes differ in speed and cost of connecting to them. Some nodes have an "R" icon, which means they are resident nodes.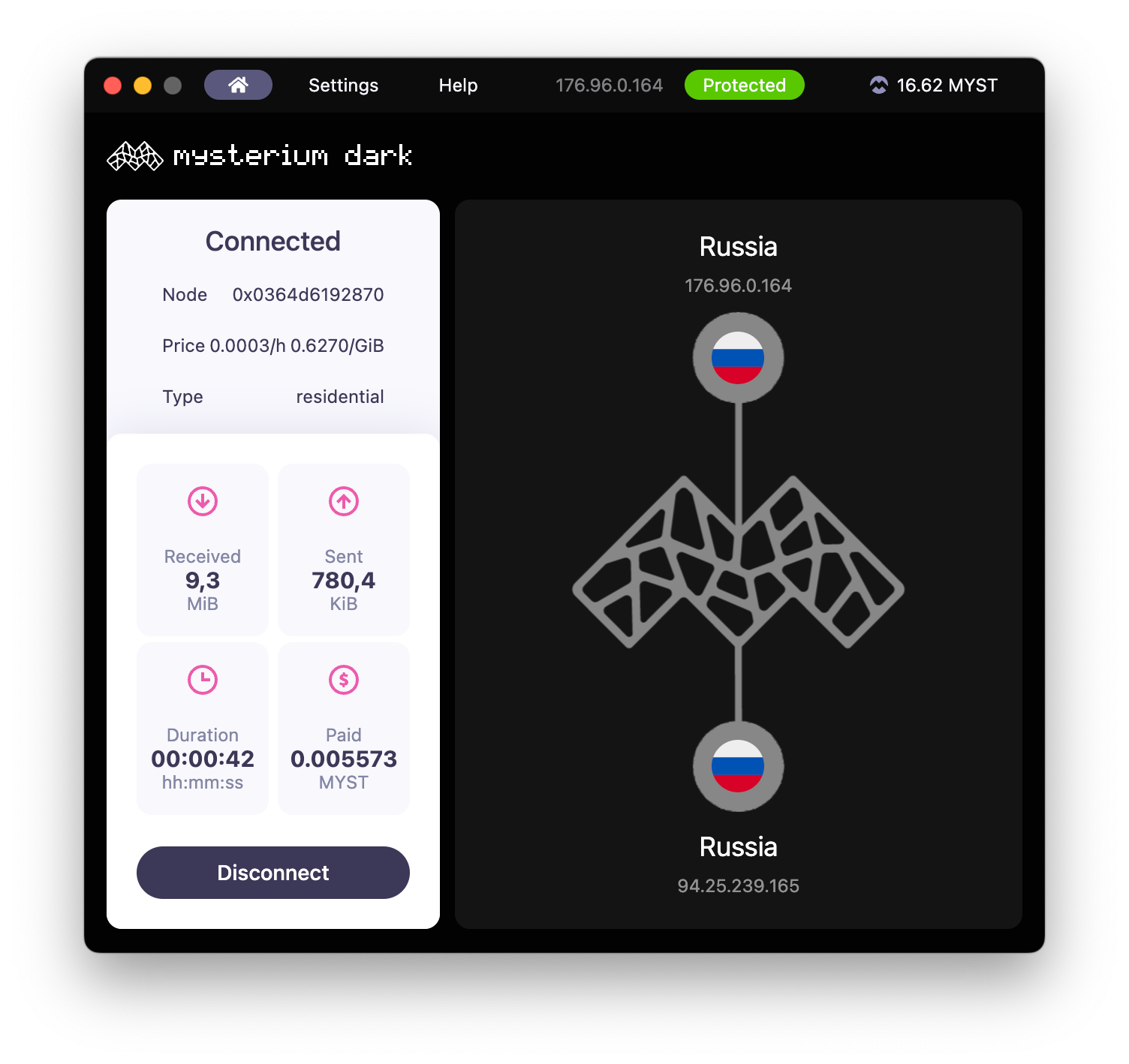 What else is there on the "dark side"
This time you can select speed filters for nodes, configure a DNS provider, NAT bypass and activate the Kill switch.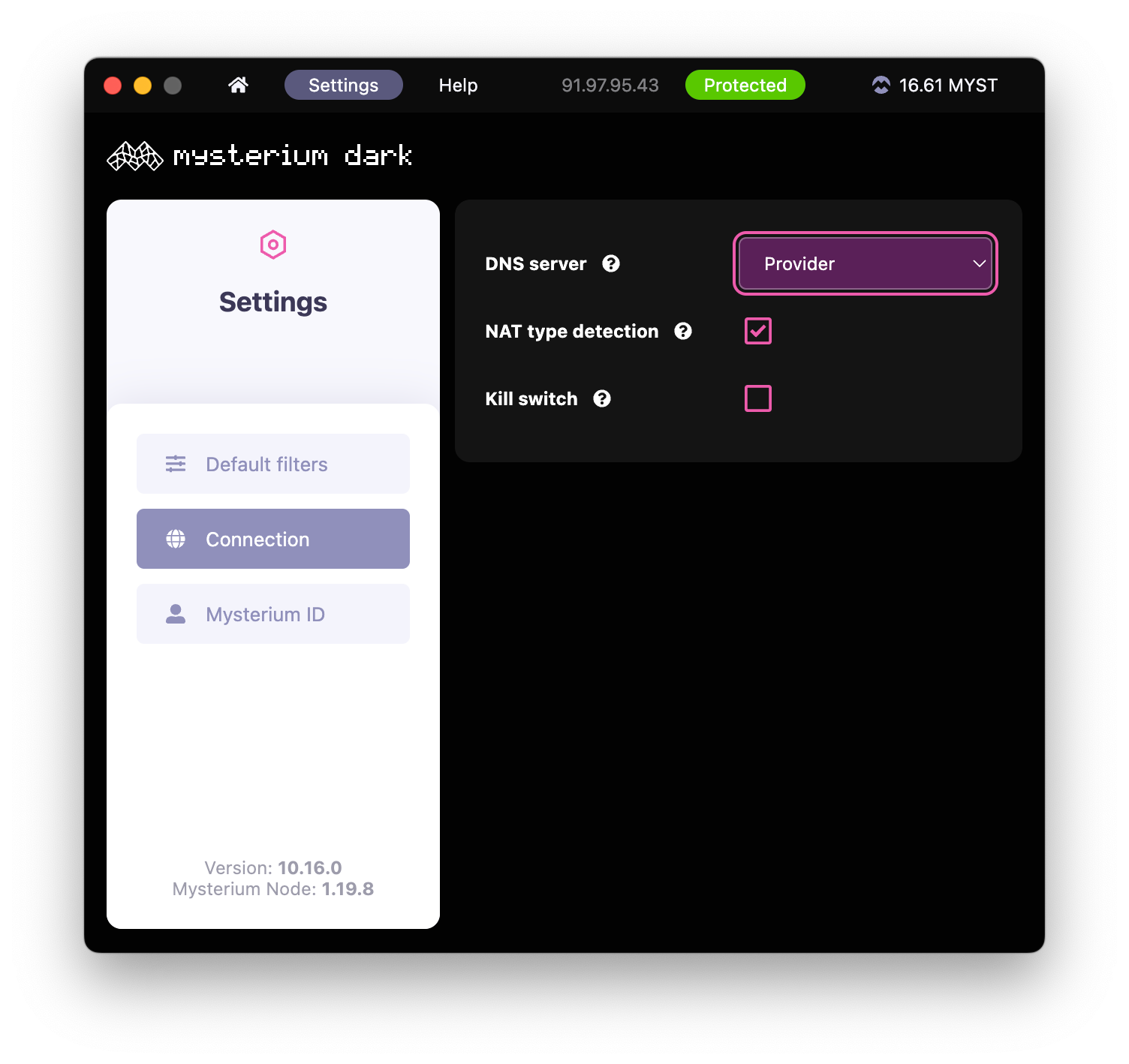 Mobile versions
There is nothing to tell about them. Everything works one to one, similar to the desktop.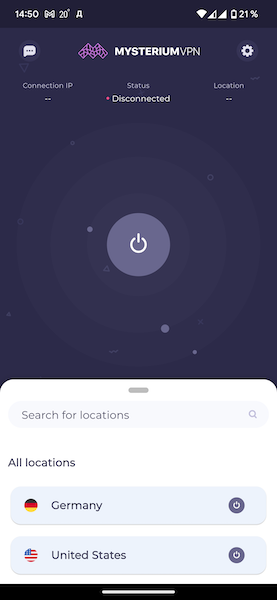 Price
The cost of the regular and dark versions is different. In the light version for lamers everything is simple: a week-long trial, and then a subscription for a month, six months or a year. Cost starts from $4.99 per month when paid annually.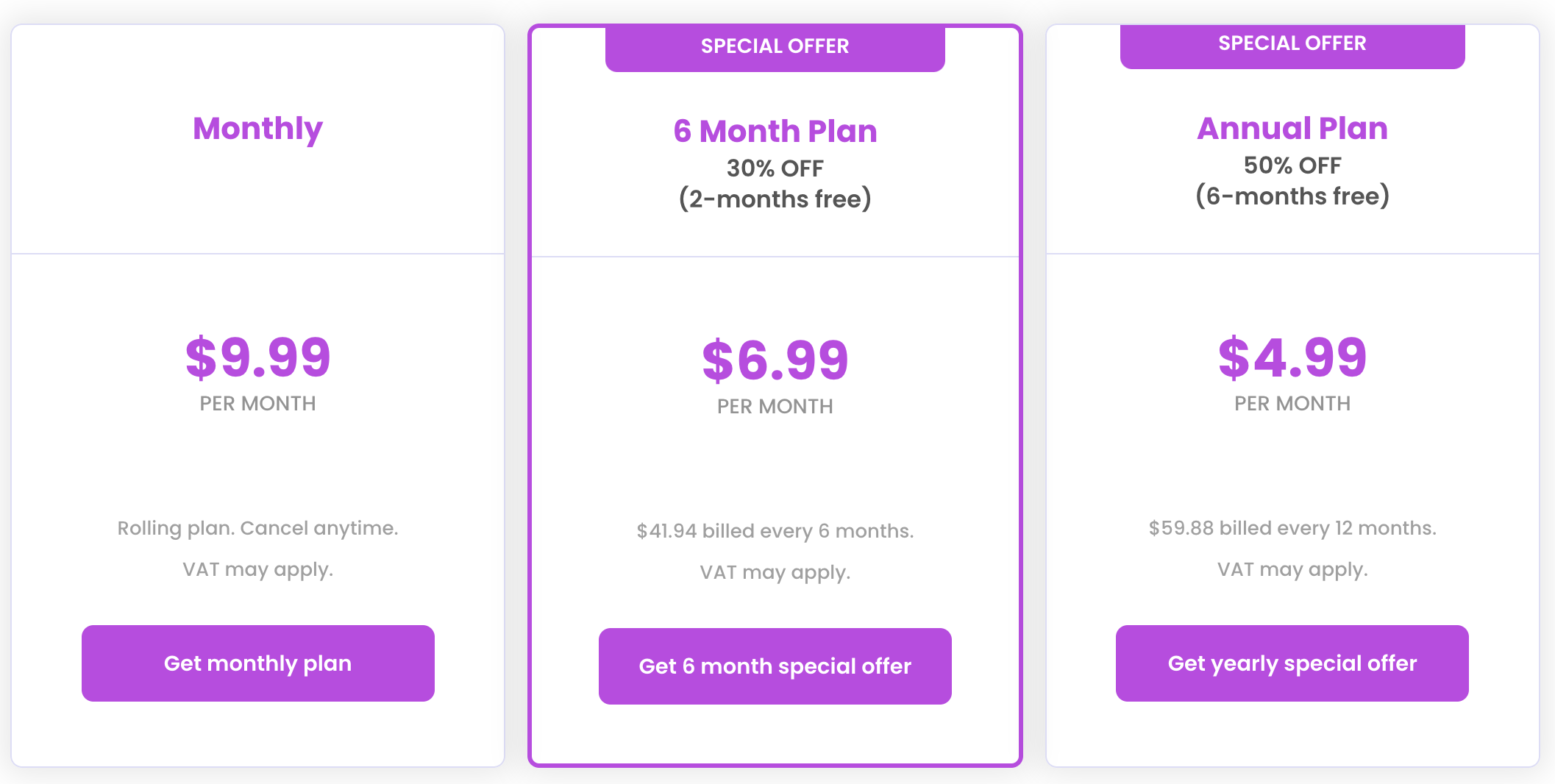 The version for hackers starts at $3.49, and how long this amount will last directly depends on the price of using a particular node.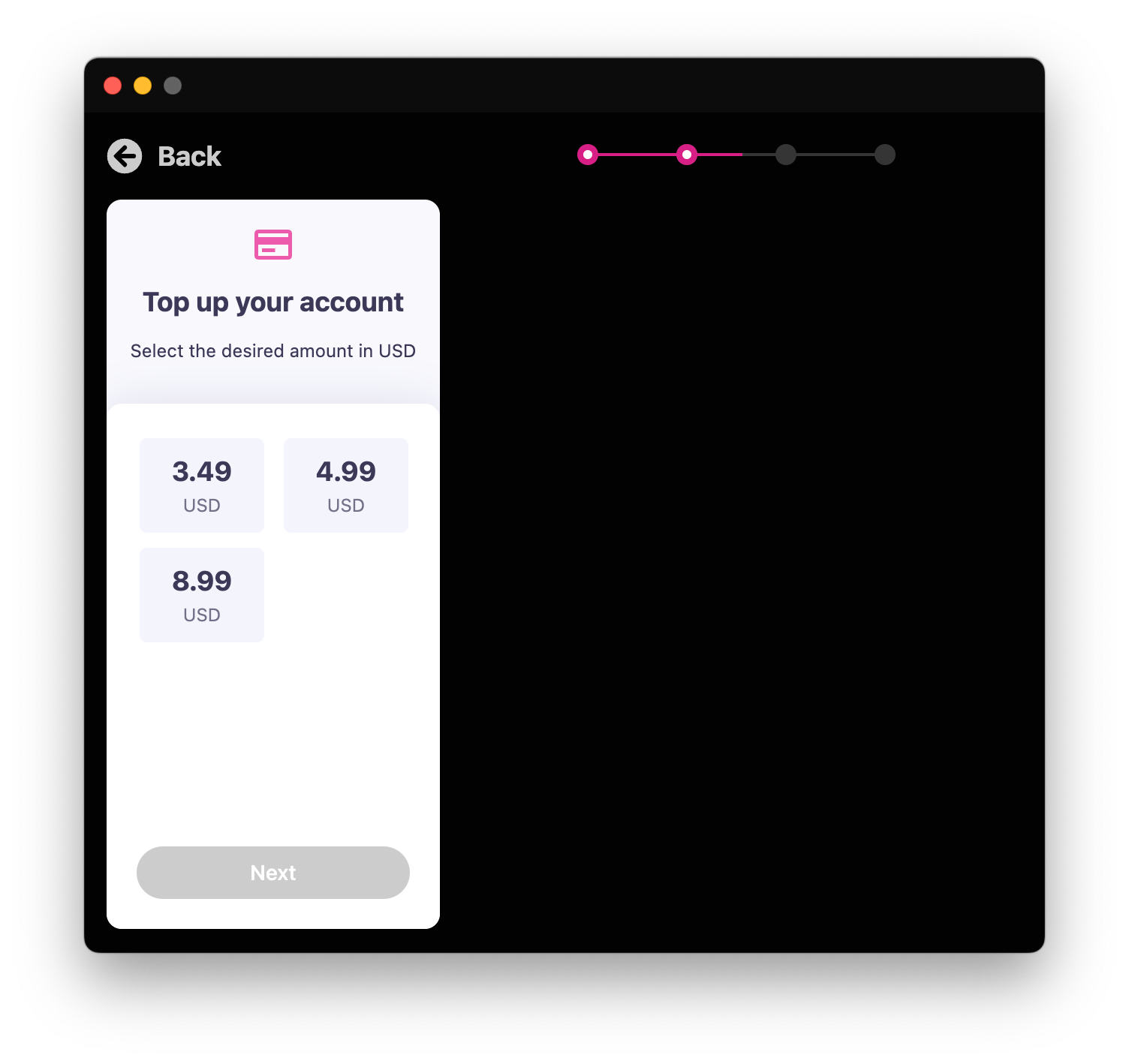 ---
Mysterium VPN is a controversial VPN service, even if we leave aside the presence or absence of a virus. First, I have questions about the differences between the versions, of which in the end there were three.
There is also a certain Mysterium VPN 2, which, as I understand it, combines the regular version and Dark into one. But it's not entirely clear to me whether the regular current version of the service works with nodes, or whether we are talking about the company's servers. Because the number of available servers by country differs between versions.
As a result, if you still want true security and decentralization, I would advise installing the Dark version. Firstly, it is definitely more anonymous. Secondly, in it, you clearly understand who you are connecting to and why.