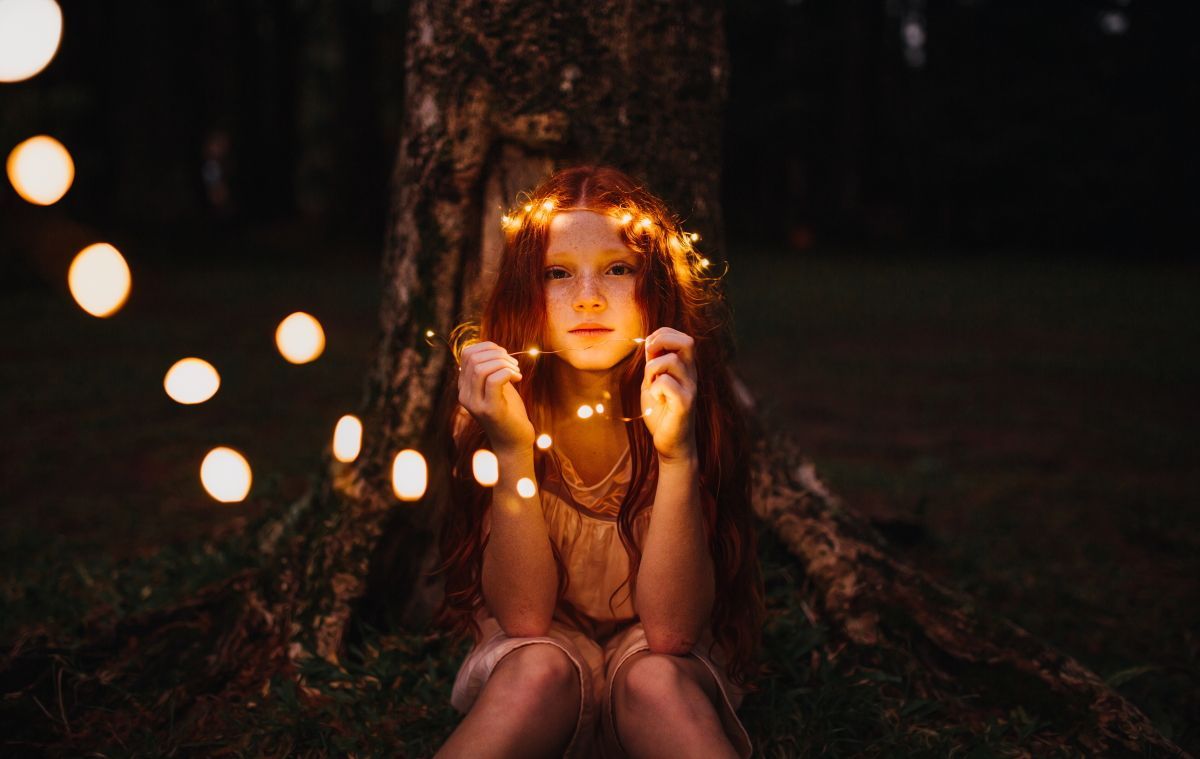 Overview of KidsGuard and KidsGuard Pro. How to monitor a child's smartphone
There are many applications for monitoring and spying on children's gadgets, but they are all designed for Windows and Android. And finding a working one for iOS and macOS is almost impossible.
The ClevGuard application developer has several applications for this task, regardless of the operating system chosen. And in this post I will cover each of them.
KidsGuard Pro is a set of applications for Windows and macOS computers that will help you monitor your child's activities on an iOS smartphone and prevent unwanted and malicious applications from being downloaded.
In turn, the KidsGuard applications will help you fully control the child's work on an Android smartphone from your smartphone.
Installation and configuration
Windows, macOS, and iOS (KidsGuard Pro)
After launching KidsGuard Pro on Windows or Mac, you will need to connect the child's smartphone via a wire to the computer. If the connection is successful, KidsGuard Pro will offer to scan the iTunes backup to get data from the device.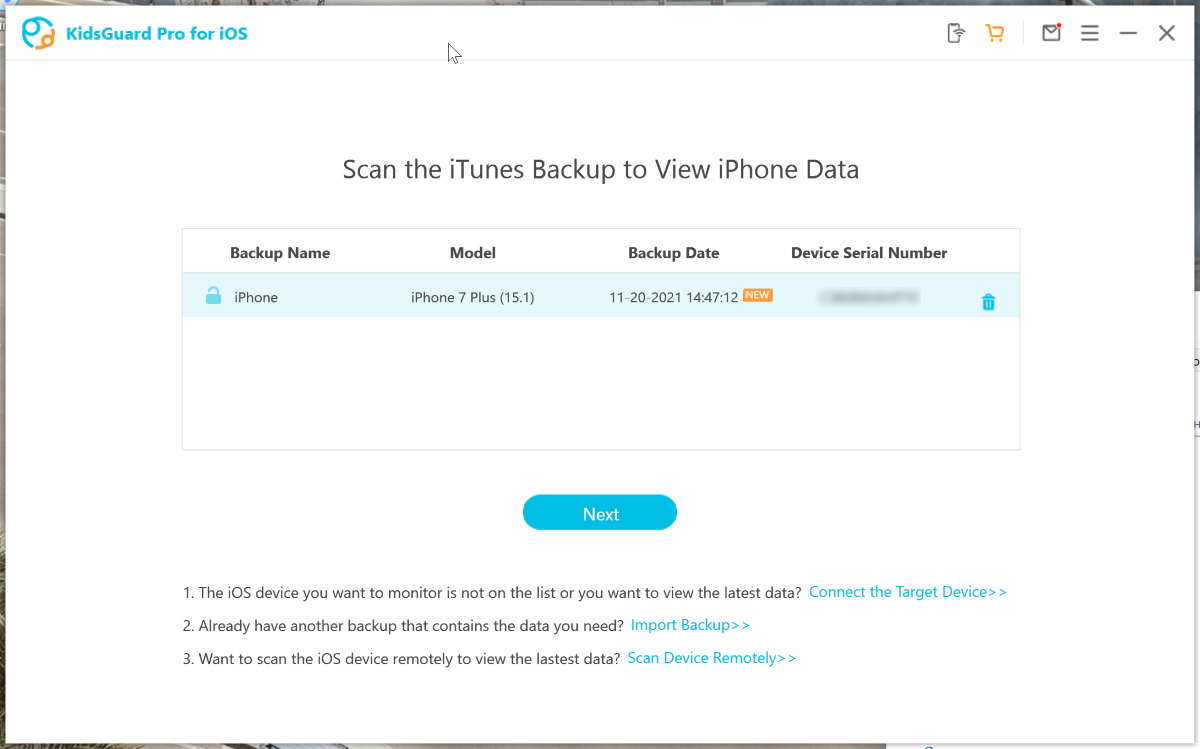 After some time, you will have access to all device data. In fact, you don't need to connect your iPhone every time. It is enough to feed the application with an up-to-date backup or synchronize data via Wi-Fi.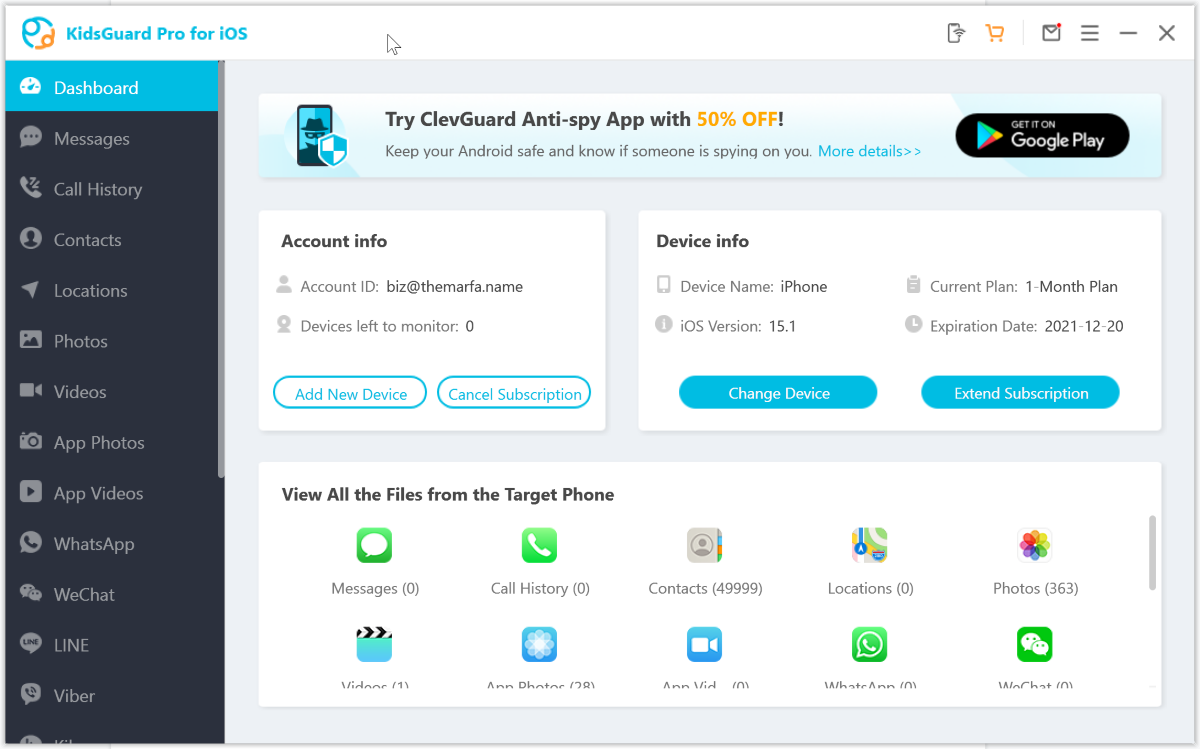 iOS and Android (KidsGuard)
If your child has an Android smartphone, then you can install a full-fledged application on his device.
To achieve this, log into the KidsGuard application on your smartphone (in my case, the iPhone). Click on the Bind Now button and scan the received QR code using the child's smartphone.
This will download the KidsGuard Pro app for Android. Install it and perform the same settings: enter the child's data, issue permissions, click Bind Now, scan the QR code with the adult's smartphone. Thereafter,, data synchronization will begin.
On an Android device, a child will only be able to view information about the most used apps of the day. No additional settings are required, as well as setting a password.
You will not be able to delete or disable the application due to the previously issued permissions. To accomplish this, you must first unlink the devices.
What data can be collected
For KidsGuard Pro
In the KidsGuard Pro desktop application, you get access to all the information contained in the iTunes backup.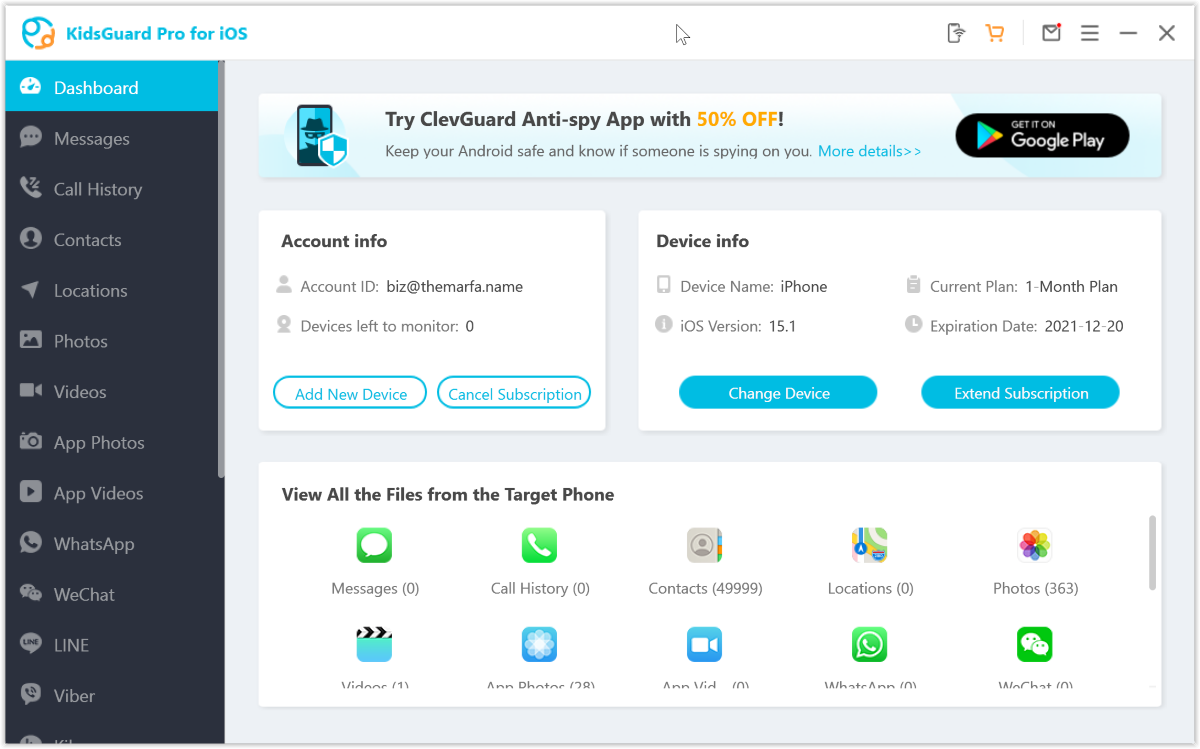 For example:
Social app monitoring allows you to read correspondence in popular instant messengers, including WhatsApp, WeChat, LINE, Viber, QQ and Kik.
Reading messages will help you read remotely any messages sent from the device. Even after removing them.
Call tracking contains information about all incoming and outgoing calls.
Viewing the files will help you see any media stored on your smartphone. Including photos, videos, and voice memos.
You can view the history of Safari and your favorites.
Viewing text files will give you access to the contents of reminders, calendars, and notes.
For KidsGuard
With the KidsGuard client on Android or iOS, you can remotely access the content of your child's Android smartphone and manage permissions.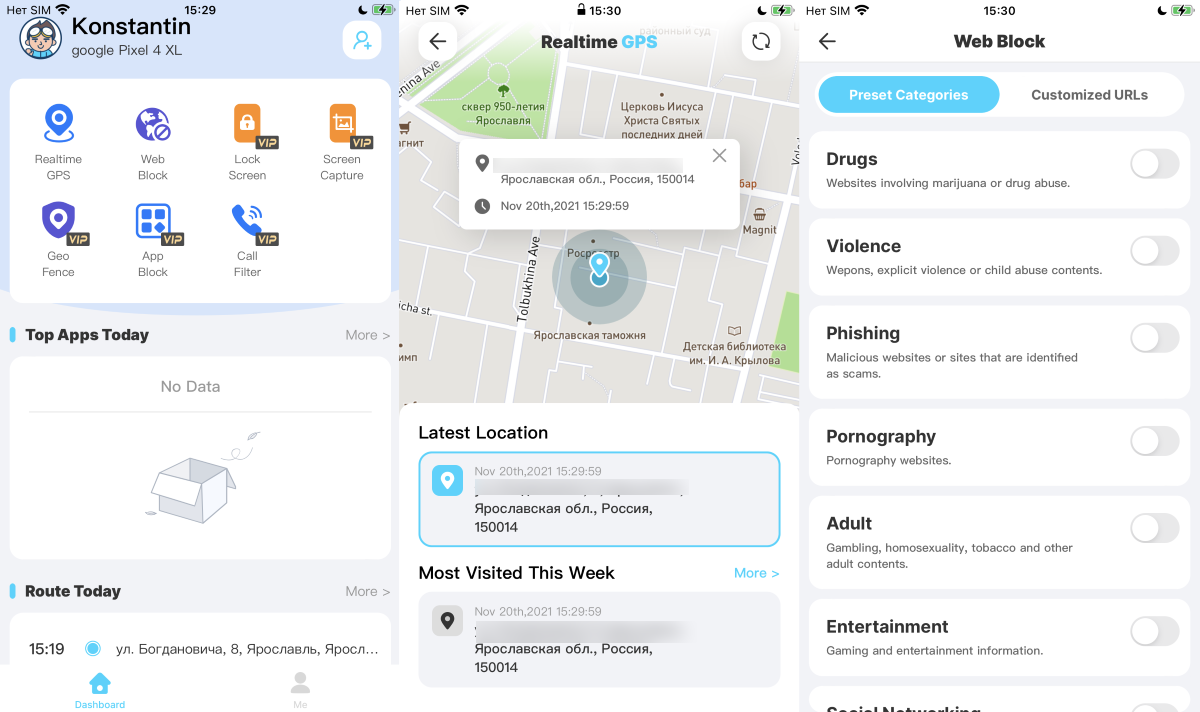 From the main page of the application, you can see a log of your child's movements and a list of frequently used applications. And through the menu on the top panel, you can manage the list of sites that need to be banned from visiting. There are built-in categories like drugs and porn, but you can add your links.
From the same menu you can get to various useful information:
Get access to the child's geolocation in real time.
Lock his screen.
Take a screenshot.
Set up a geo-grid and receive alerts if the child has gone beyond the selected boundaries.
Prevent certain applications from installing and running.
Set up call filtering.
Price
The cost of KidsGuard Pro depends on the selected devices. As for KidsGuard Pro for iOS, the cost starts at $ 29.99 per month with a one-time payment. And with an annual subscription, the cost will be only $ 7.50.
The cost of KidsGuard, in turn, starts at $ 9.99 for a monthly subscription, and when paid for a year, the cost will be $ 49.99.
---
ClevGuard apps have performed well on all available device combinations. Of course, the best option is to monitor your Android smartphone with iOS using KidsGuard.

You can always and anywhere find out where your child is, and get an alert if he has gone too far. Moreover, setting up this particular combination will require the least effort and time.

At the same time, even I, with full access to my smartphone, could not remove the children's application without removing the connection with the parent copy.