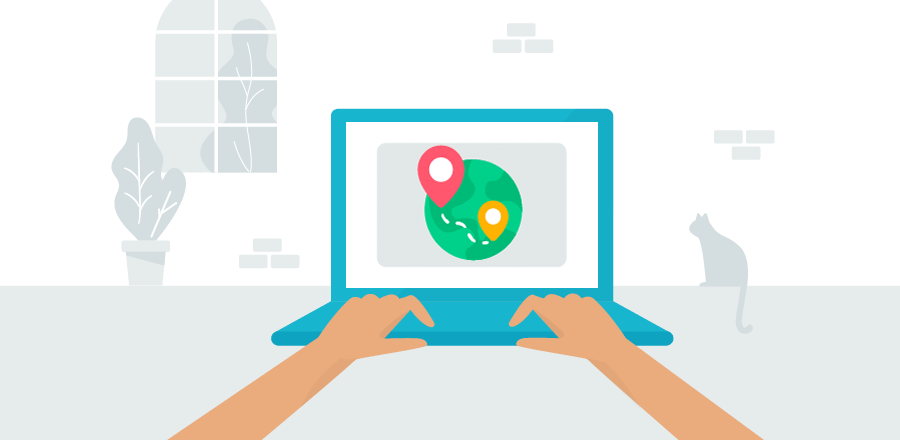 Surfshark review. Cheap and multifunction VPN
VPN services in attempts of competition trying to offer low prices and unique features. I want to tell about such an affordable service.
This is autotranslated version of this post.
Surfshark offers cross-platform VPN without restriction devices and access control between applications.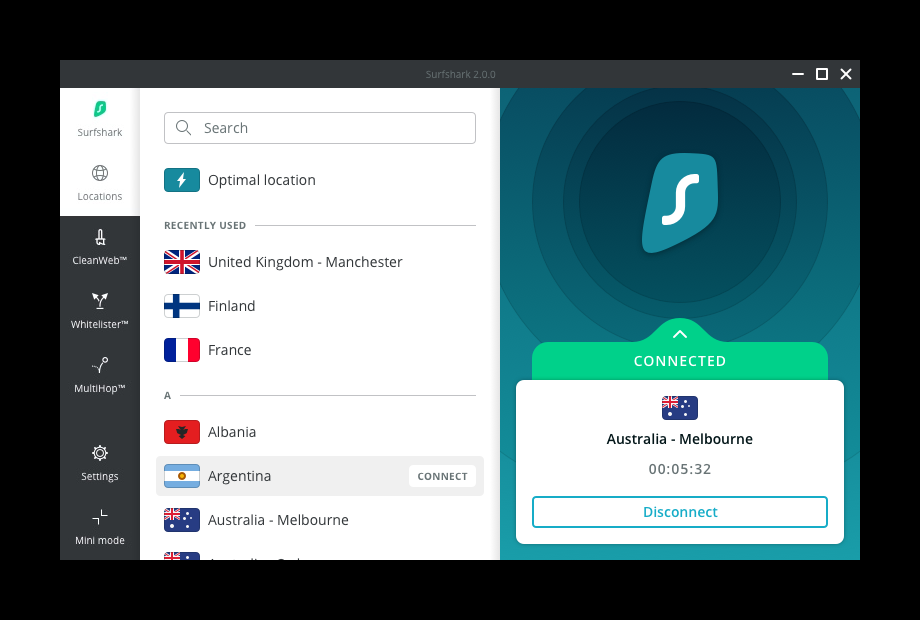 The app is available on macOS, Windows, Linux, smart TV, iOS, Android, Xbox, Playstation, in the form of extensions for Chrome and Firefox (or you can specify a service as a DNS). Surfshark can run simultaneously on any number of devices.
As usual, below I will go through the main features of the application.
CleanWeb
Function CleanWeb hides ads and also protects from viruses and phishing attacks. Base is constantly updated with new phishing and infected sites, and VPN does not allow to visit such resources.
Whitelister
Whitelister — a feature that helps to pass some applications and sites, though VPN or without it. Exception sites — unique feature of Surfshark.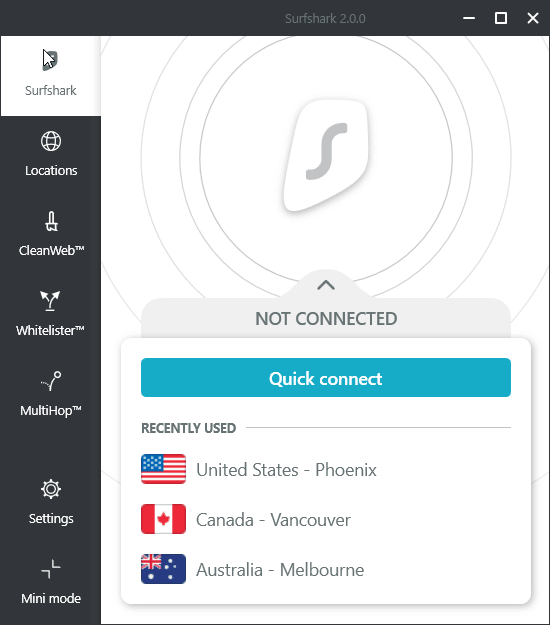 When you enable the Whitelister it creates two connections. One secure VPN, and the other works like a normal Internet connection. Part applications can be sent via the VPN server, and the other through an insecure network.
This is useful if you plan to use the service to access restricted resources, and for normal operation, VPN is not needed. Differentiation of traffic is available on Windows and Android.
No logs
The developers keep only the minimum iformation for payment: email address, password protected video, and other payment information.
Also technical information: anonymous data about connection quality, frequency of use of the service, crash-reports, the failed connection. This information is not linked to your account.
Connection to servers protected with AES-256-GCM. In addition, the connection is made via the OpenVPN or IKEv2 depending on the operating system of the device.
Due to the kill switch feature all connections are protected from leaks of: IP, WebRTC and DNS. In case of connection loss with the server Surfshark all traffic is automatically terminated. Kill Switch available in all applications and can be enabled in settings.
In addition, the application has a Camouflage mode Traffic is encrypted under a common Internet activity, and no one can tell that you are using VPN.
Surfshark office is located in the British virgin Islands. In that jurisdiction they don't owe anyone anything.
Multihop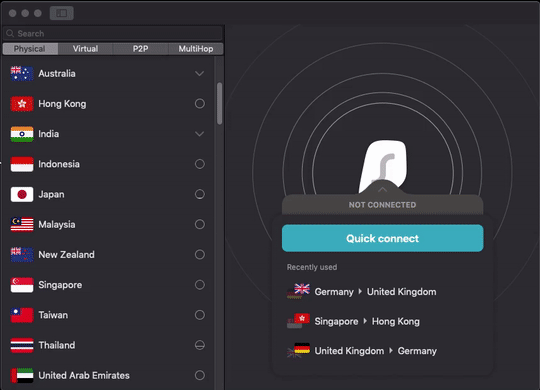 Multihop or double VPN connection gives additional protection when working in the network. When activated, you connect to two different VPN servers that are located in different countries.
Price
The cost Surfshark starts from $1.99 per month. And developers often arrange the sale.
When you pay for the service you get all the features without limitations of the devices. No extra fees for the Kill Switch Multihop or not.
Try Surfshark.