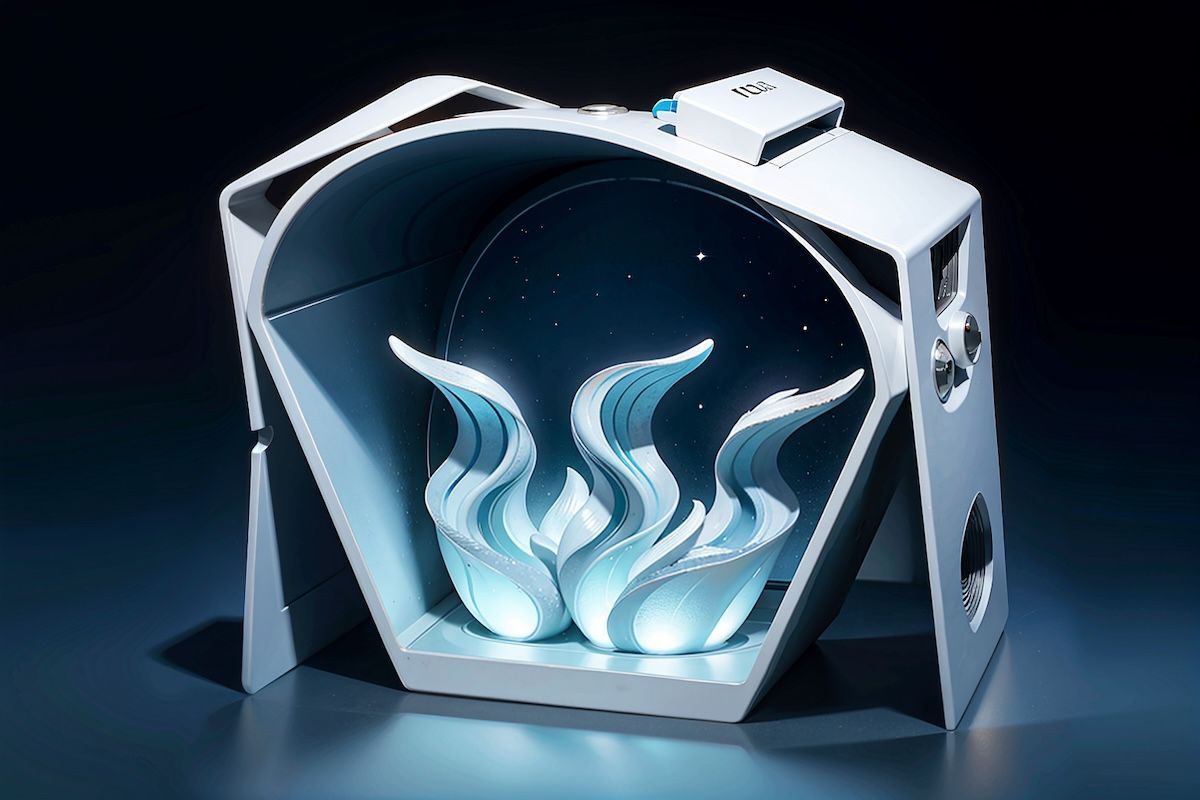 OysterVPN review. Just another article about VPN
I try to review all the VPN services I come across. Even if there is nothing remarkable about them. After all, finding a working service is becoming more and more difficult every day, but here everything has already been tried and explained for you.
What VPN is this time?
Today I came across OysterVPN, which is available for major operating systems, including mobile, browsers, and Fire TV with Kodi, routers, game consoles and other things.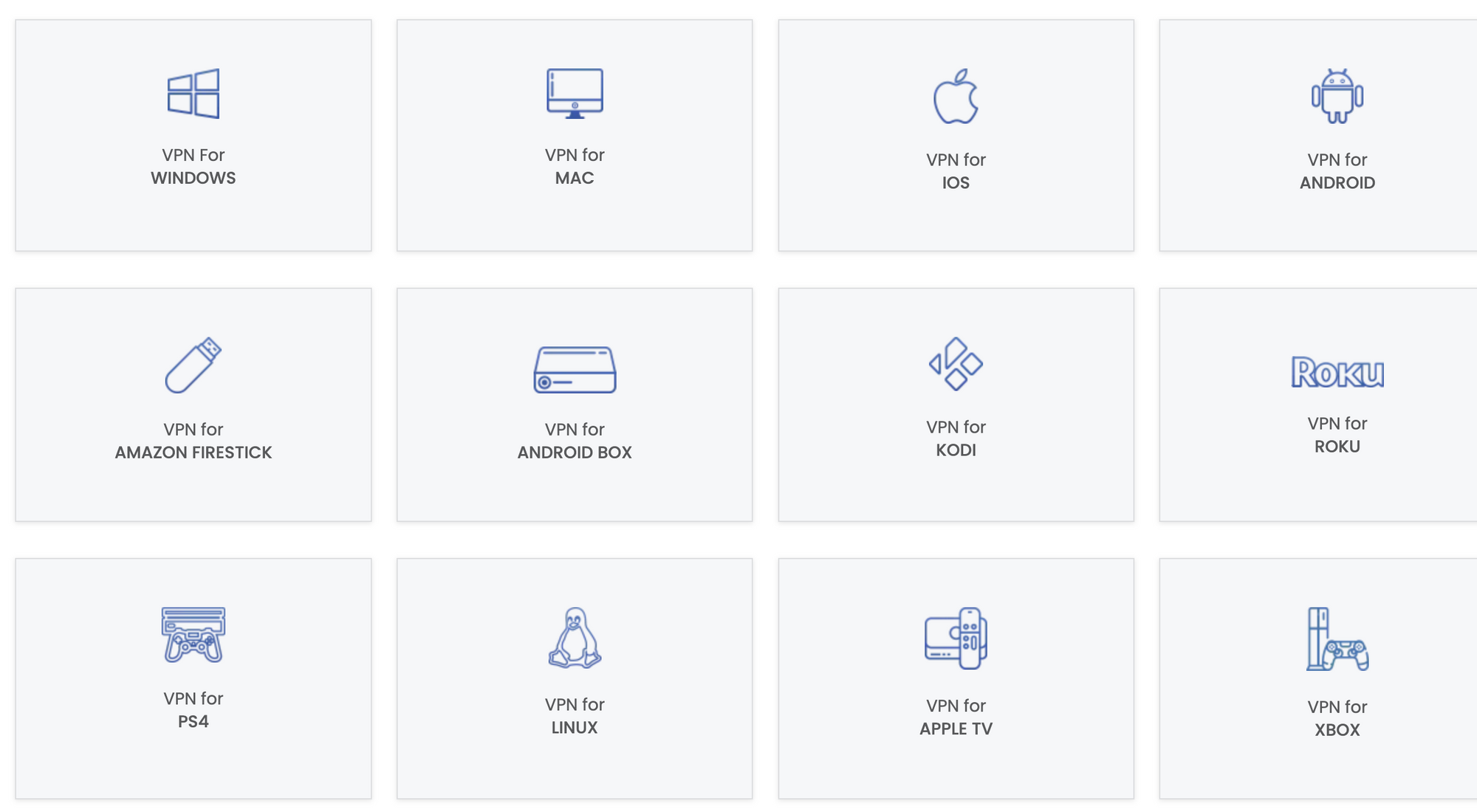 Among all the features it is worth highlighting: AES 256-Bit encryption, DDoS protection, OpenVPN, IKEv2, L2TP/IPsec and PPTP protocols, no logs, ad blocker, protection against DNS and IP leaks, split tunneling, connecting up to five devices simultaneously.
How it all works
Now that I've told you about all the promised features and capabilities of this VPN, it's time to move on to the actual operation of the service on desktop and mobile. You can download or configure a VPN on your router and other exotic systems in your personal account of the service.
Unfortunately, you won't be able to use the service without paying, so you'll have to purchase at least the minimum rate with a refund within 30 days. To be honest, I'm already tired of this practice.
After payment and authorization, a standard VPN interface awaits you with a choice of connection location. By clicking on QUICK CONNECT, you can connect to the most optimal server, or manually select one from the list.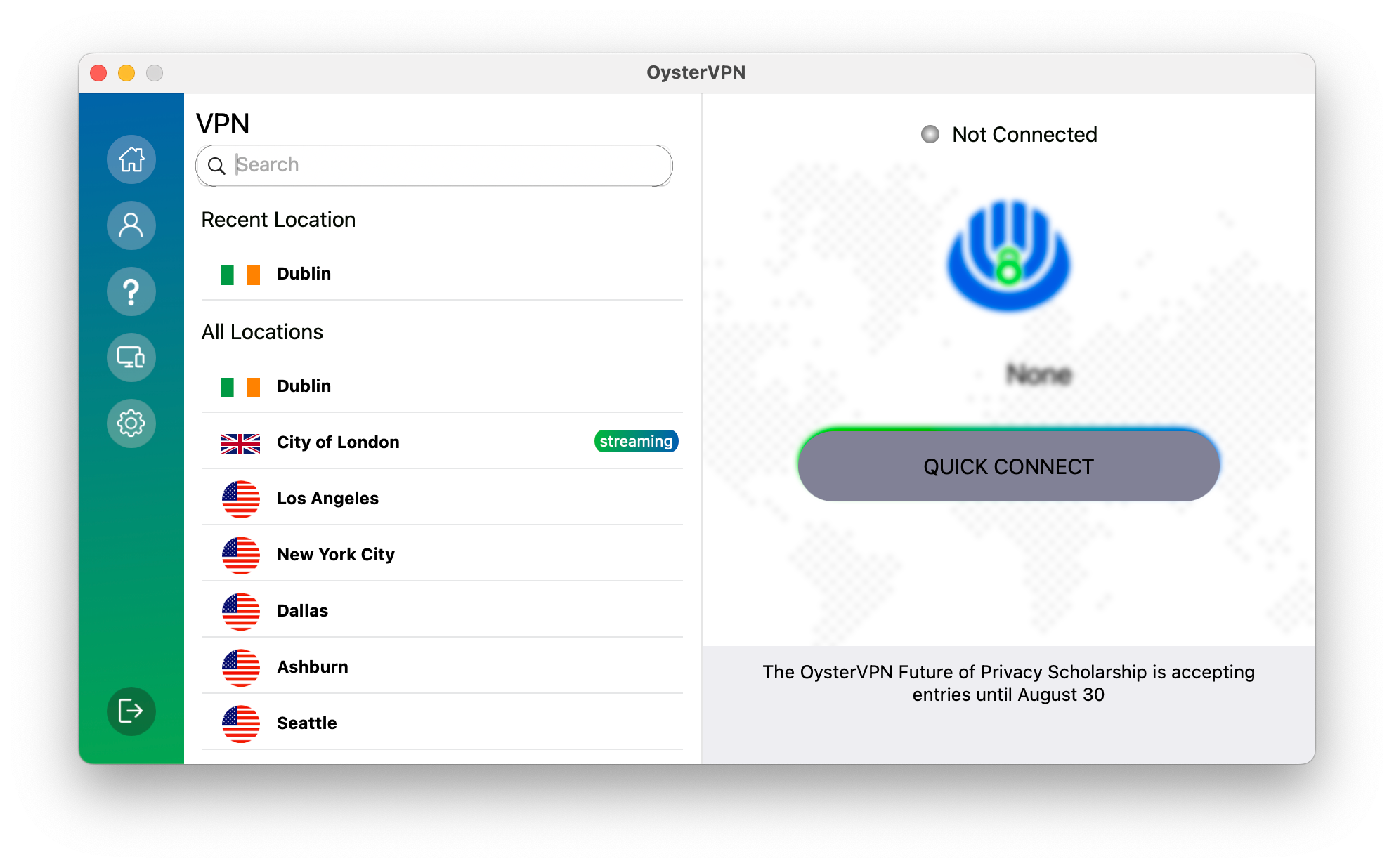 There are 152+ servers in 18+ countries available to choose from. Although the list of servers itself is very strange: somewhere countries are indicated, somewhere cities are indicated, and therefore it is difficult to find the desired location. There are also servers marked streaming, which means improved support for streaming services.
What else is possible?
You can also configure the connection protocol, which depends on your operating system. On macOS, these are IKev2 and IPSec.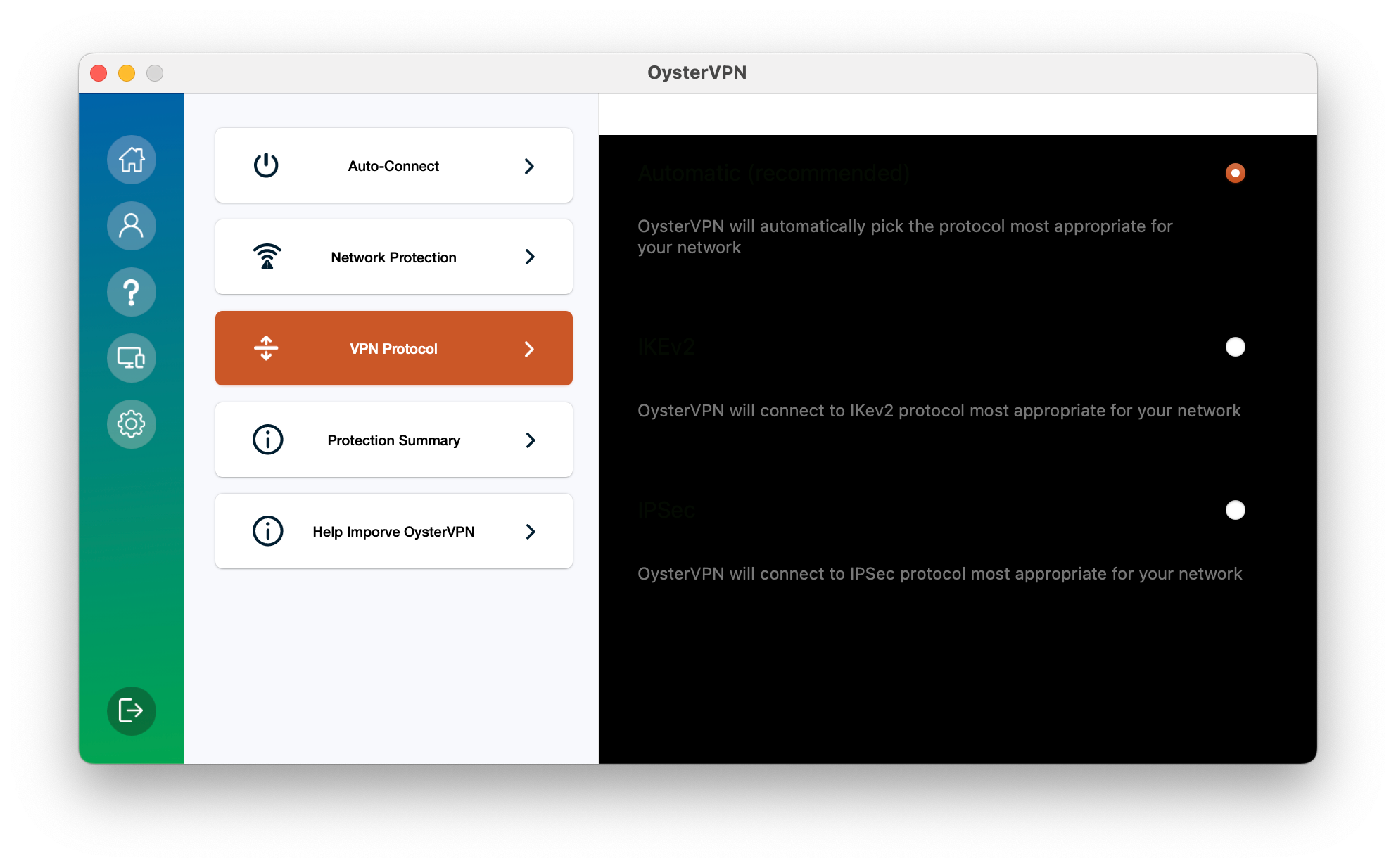 There are a few more interesting settings, such as Protection Summary, which allows local devices to work with your PC even when the VPN is enabled. I have not tested how this works in practice.
I also want to note that on macOS Sonoma, the settings work with bugs. Part of the interface is painted dark, the switches do not work, and the protocol selection allows you to select all items at once.
Mobile versions
Versions for smartphones do not differ in their capabilities from desktop versions. The only exception is the ability to configure split tunneling.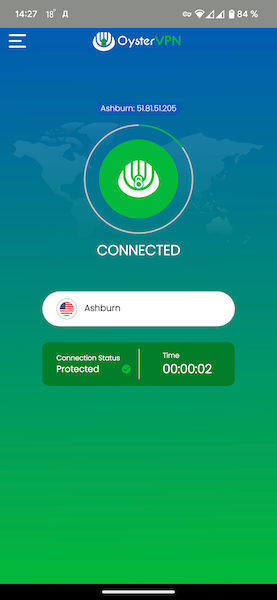 Rates
OysterVPN has one tariff, which differs only in the subscription period. If you pay for a year, you will be asked $4.17 per month. Only foreign cards are accepted for payment. At the same time, the page title says about the possibility of payment using PayPal and BTC.

---
If we talk specifically about the availability of what is not available through OysterVPN, then the service has no problems with this. And the ability to install on almost any iron is also very cool.
Of the minuses, I can only note the buggy interface and the obligation to pay. But I have never had issues with a refund in such cases.
So ultimately, I don't see an issue with using "oyster" if you don't mind the issues described above.