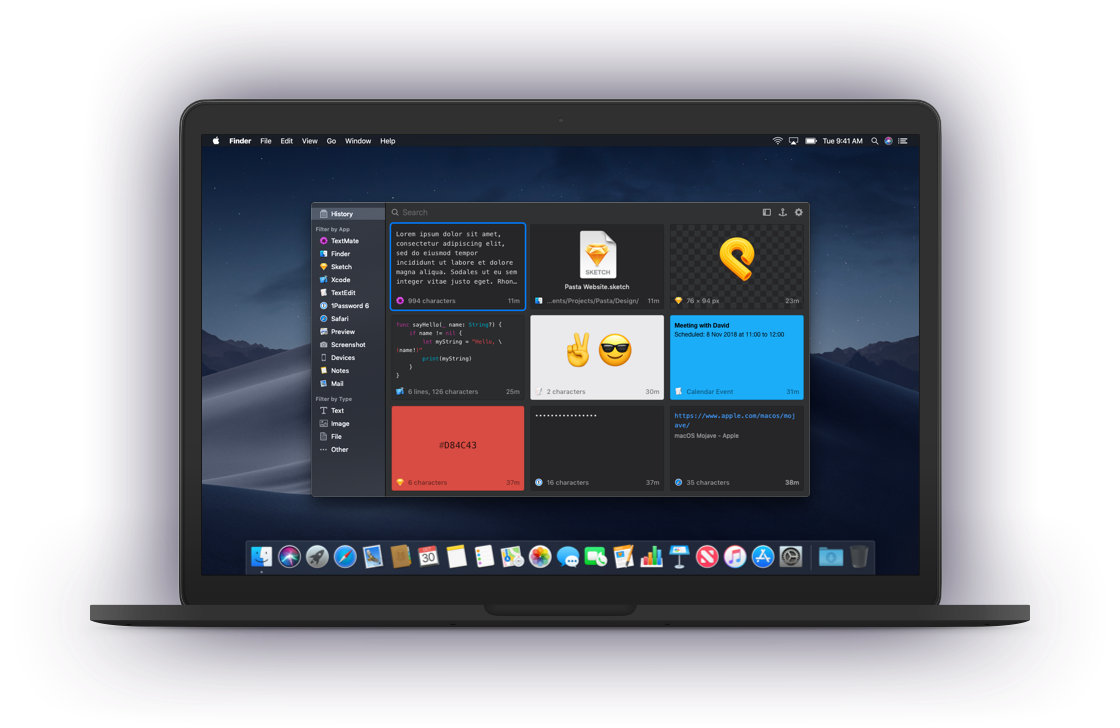 Pasta — a clipboard Manager for macOS
This is the app, that saves all, what you copy and helps with pasting the old information. Today we take a look at the new one — Pasta.
Lack of settings stands out this app from a similar one. You just copy text and Pasta will automatically save it. The program window is called up by a hotkey and any old data can be inserted.

All clips (saved data) are divided by the programs from which they were copied. There is also a search for the contents of the clips and a filter by data type: text, picture, or something else. You can search for clips not only by the contents but also by the name of the program or the text of the window from where the data is copied.
The free version is limited by 20 clips. The restriction will be lifted if you pay some money. Also, you'll get dark mode (in macOS Mojave) and an additional function named collections. You can create your own clips categories with help the last one.
If the clip source supports Safe Clipboard, then in Pasta this data will also be encrypted. Typically, such a function is supported by password managers like 1Password or Dashlane.