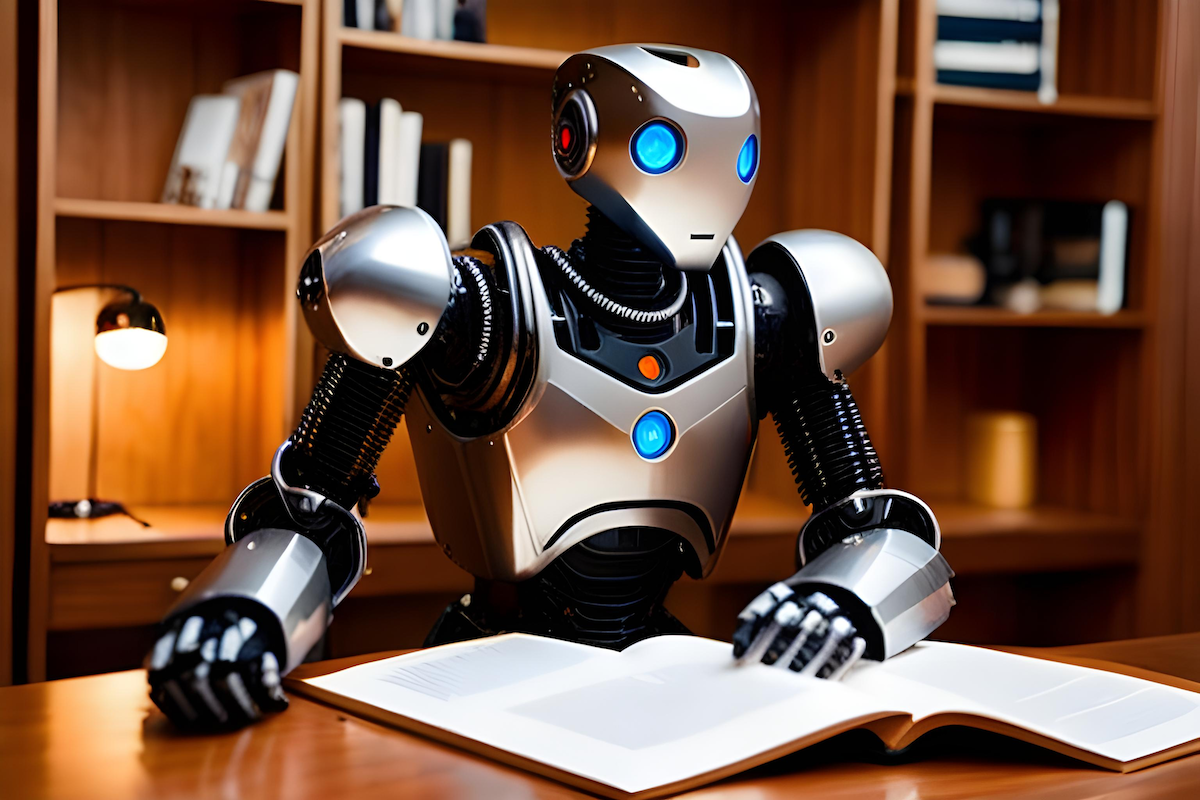 PDFgear Review. A complete free PDF editor
Finding even a paid and working PDF editor is not so easy. And there is nothing to say about free ones. But perhaps today's application will finally solve this problem.
Really working PDF editor? No way!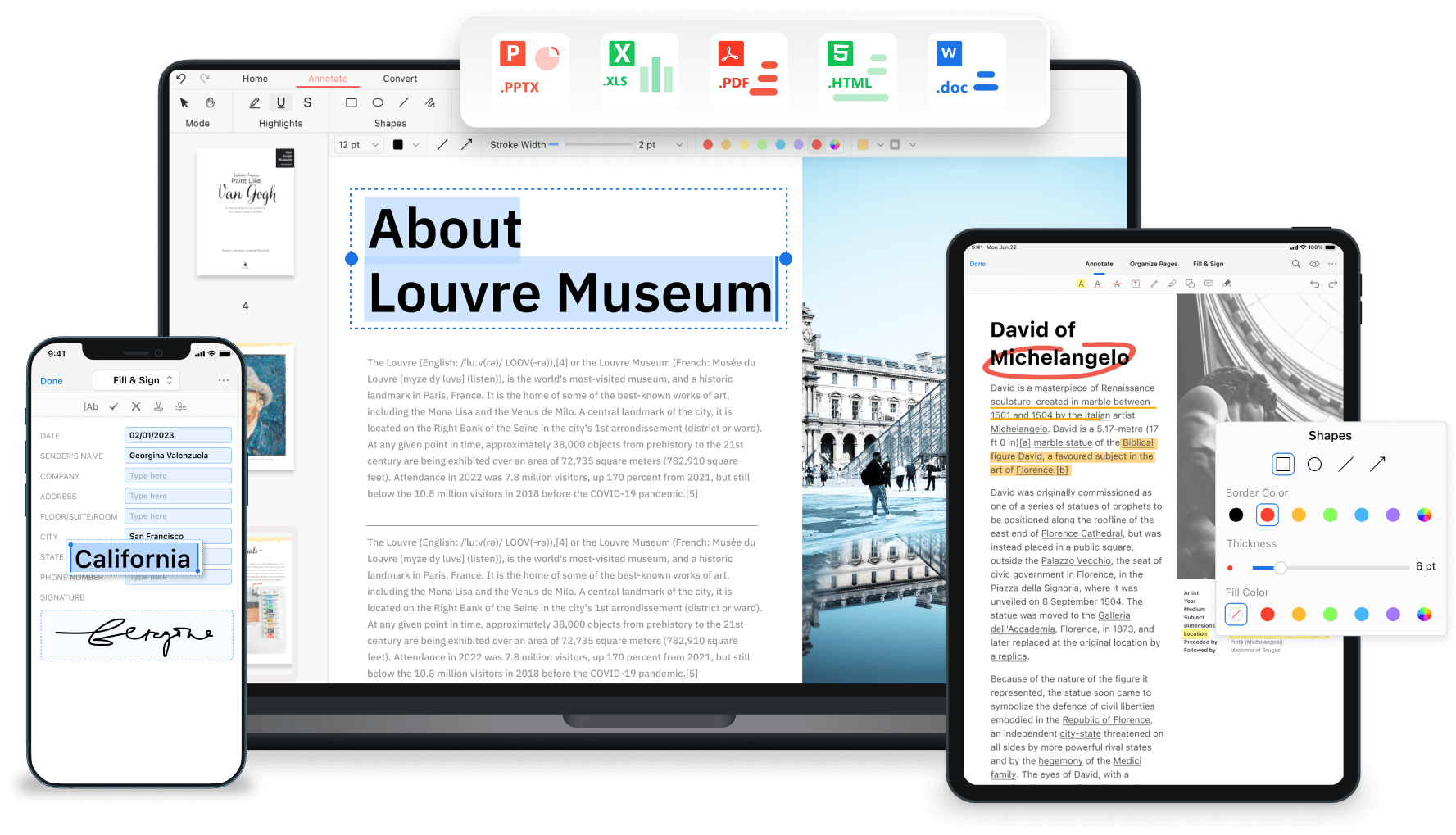 PDFgear is a free app for Windows, macOS, and iOS that lets you open, edit, convert, merge, and sign PDF files.
To be honest, I did not find the answer to the question why everything is so good and free on the developer's website. So I downloaded the Windows version of the application and decided to go through the possibilities.
Application Features
When you launch PDFgear, you are prompted to select one of the PDF tools. All tools can be divided into three categories: convert from PDF, convert to PDF, merge and split.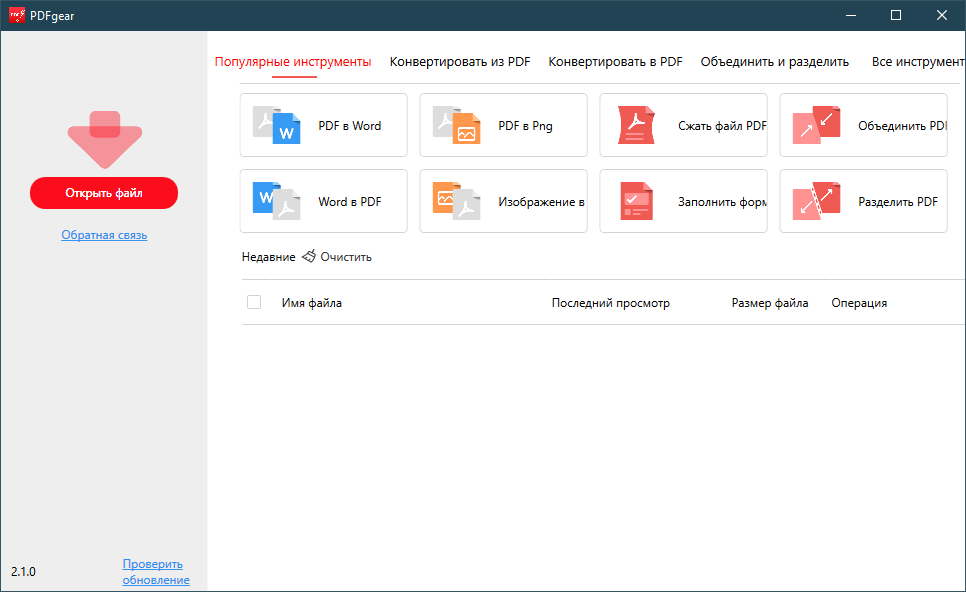 Some of the application's features do not fall into the categories described and can be found in the All tools section.
Back and forth conversion
PDFgear allows you to convert PDF to Word, Excel, .png, .jpeg, .txt, .ppt, .xml, .rtf. And you can convert Word, Excel, .ppt, image, .rtf and .txt to PDF.
To test the tool, I took several PDF files weighing about 20 MB. When you select the desired conversion option, the corresponding wizard opens, in which you can add several files at once and specify the conversion settings for each of them.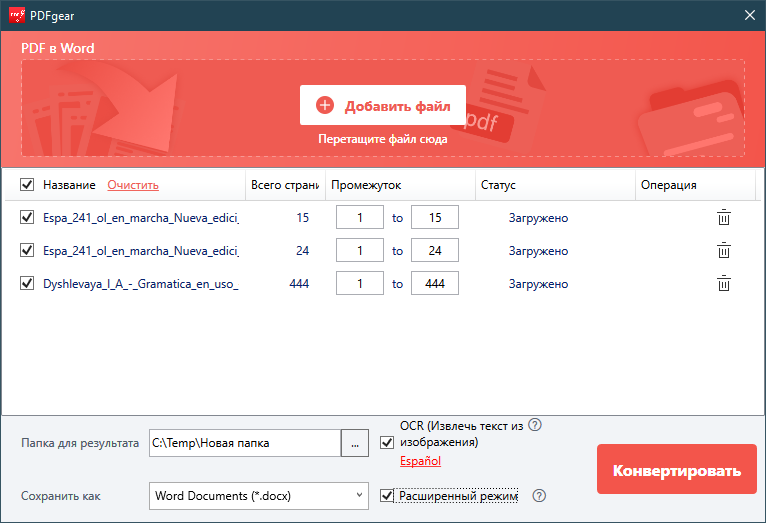 In additional options, you can change the output format, recognize text (Russian is supported). There is also a certain Advanced mode, but I still do not understand what it does.
When all the parameters are set, it remains to click the Convert button. Please note that you cannot interrupt an already running process, and you will have to wait for the conversion of all files or restart the application.
Converting with text recognition in Spanish has never been successful for me. But the usual PDF to Word conversion worked flawlessly. You can see the results at this link.
I didn't have any problems converting the other way either.
Add and Subtract
You can bulk split or merge PDFs in the corresponding tool. For splitting, you can specify your own range or a fixed one.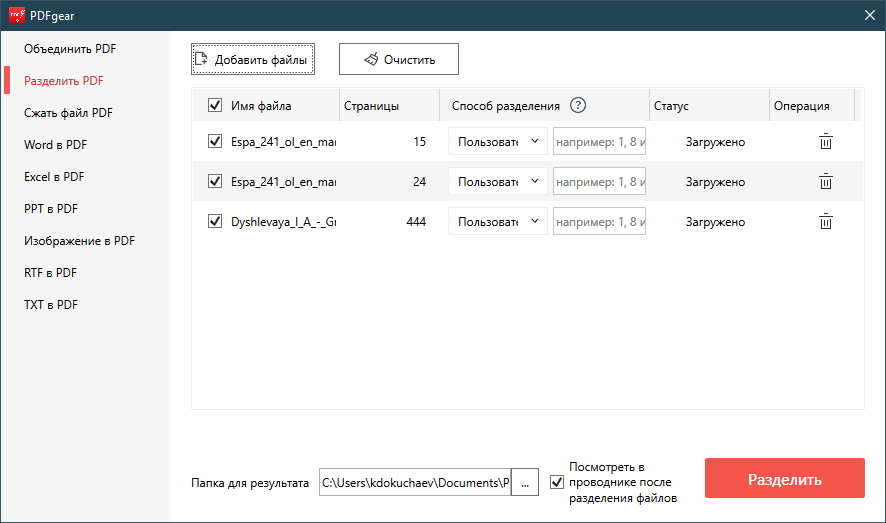 The tool itself works quickly and without errors.
Every different thing
Among other useful things, PDFgear has the ability to compress a file with an indication of the compression level and fill out a form, that is, open the file editor and do whatever you need there.
PDF viewer and editor
It will be problematic to describe all the features of the PDFgear editor because it is really a full-fledged editor without any "buts". You can:
View, edit, and convert PDF;
Add text, notes, comments, and highlight text;
Draw, crop, rotate, delete, reflect and more;
Add watermarks and pagination;
And much more.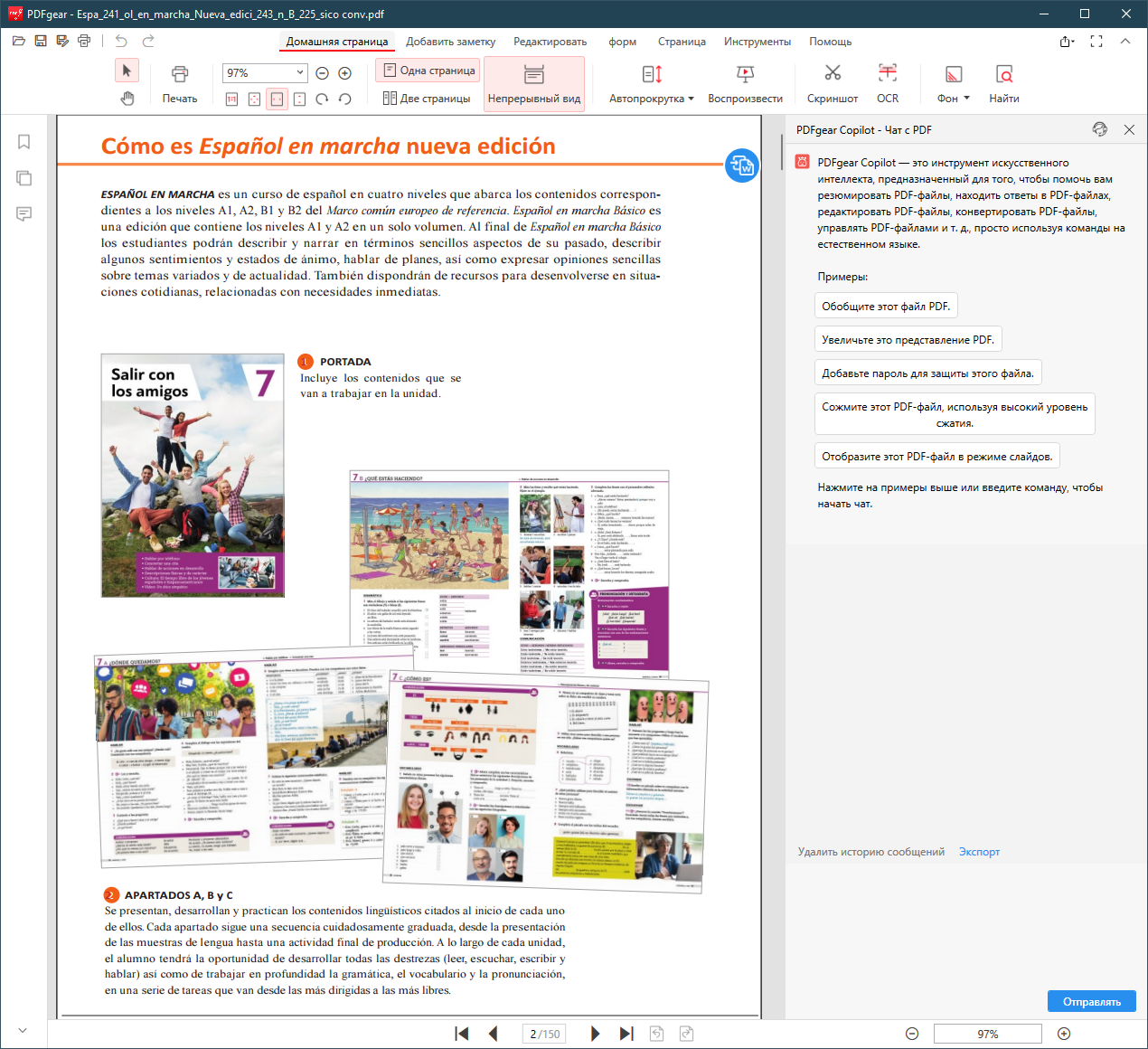 Of the interesting features, I want to note the built-in integration with ChatGPT, which fully works with an open document and allows you to enter prompts in Russian. Registration in the neuron is not required for this.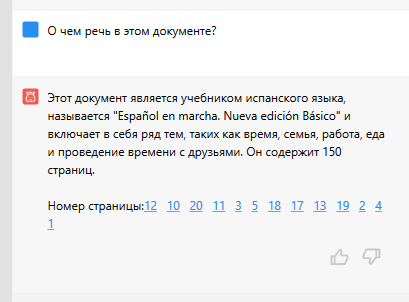 ---
Apart from problems with text recognition, I have no complaints about PDFgear. For a completely free tool with no ads, this app works great and offers almost everything you need to work with PDF.
Therefore, if you needed a cool editor, but you would rather not pay for some kind of Acrobat, then you can safely try PDFgear.