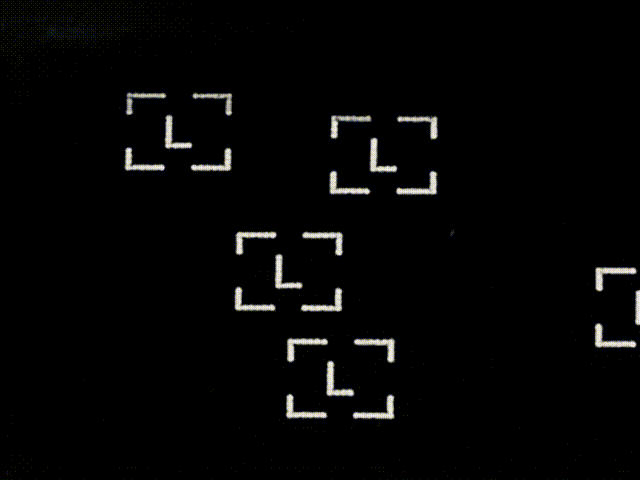 Philistine review of Legder Nano X crypto wallet
I'll tell you right off the bat. I understand very little about cryptocurrencies and even more so about cold wallets for storing it. Therefore, if you came to this review for super-technical knowledge, then they will not be here.
But I will try to explain, what for such a wallet is needed for an ordinary person with a portfolio of half a Satoshi.
What are cold wallets
If we simplify this concept to the most simple, it looks something like this. Many stores (albeit not quite the right word) cryptocurrency in special wallet applications for Android, iOS, or other operating systems. Such wallets are available anytime and anywhere, have a network connection. So, these are hot wallets.
Cold ones are a separate device that is not connected to the Internet in any way, and in order to access it, you have to tear your ass off the chair. Such wallets generate public and private keys and store them. And it is impossible to carry out an operation with a crypt without such a wallet.
Why Ledger Nano X is cool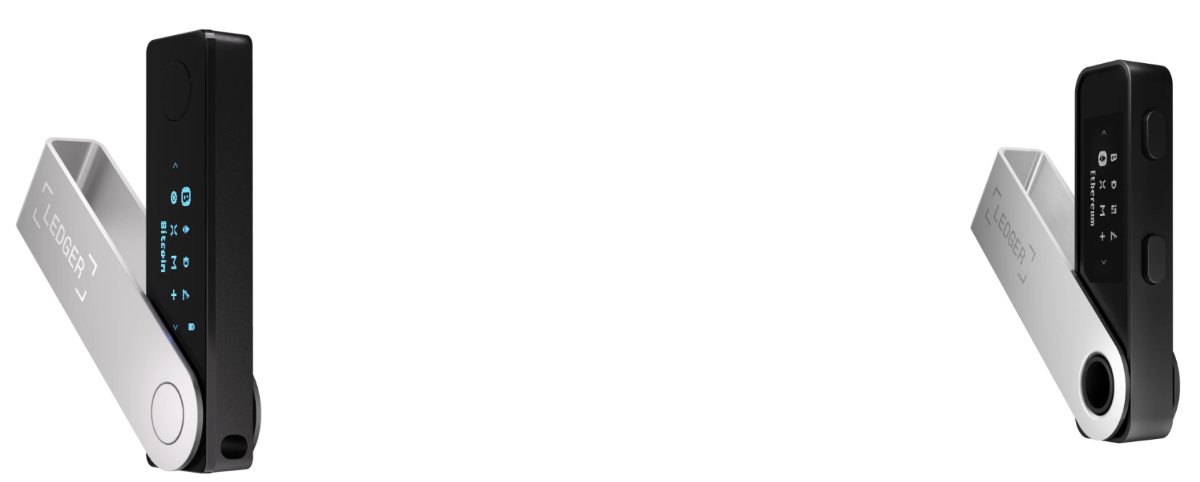 Ledger wallets are the last type of wallet. As part of this review, I will talk about the Nano X model, which is the latest in the manufacturer's line.
First, the Nano X has a Low Energy Bluetooth module. So, to confirm transactions, you can get by with a smartphone. Although the application (about it below) is available for Windows, macOS, Linux, Android, and iOS.
The wallet itself and its manufacturers do not know anything about what kind of crypt you have. On the Ledger side, only authorization keys are stored, and a special chip certified by CC EAL5 + is allocated for this. Getting access to information on it from the outside is quite problematic, and communication with the outside world occurs via Bluetooth or wire after entering a pin code.
Also, with the help of Ledger Nano X, you can not only store crypto, but also exchange it, buy and stake. More than 5000 different coins and tokens are supported.
Other interesting technical characteristics include a 100 mAh battery and 1.8 MB of memory. It sounds small and meaningless, but for an iron wallet, this is normal.
What's Included
Compared to what they put in boxes with mobile phones, in this case they put a lot of everything directly:
The wallet itself
USB-C to USB-A cable;
Getting Started Instructions;
Three leaflets for storing seed phrases;
Keychain for carrying a wallet with keys;
Stickers.
The Ledger Nano itself looks like a flash drive with a butterfly knife cover. There are two buttons that serve to move through the menu and confirm actions, and a small screen. You can't see the information about the number of coins from the wallet itself. Yes, and there is nothing special to set up.
Separately, I was pleased with the USB cable. It is very short, and using a wallet for a PC is not very convenient. But the winding of the wire is just top, incl. it will be difficult to beat him.
Getting started with Nano Ledger X
If you have used software wallets before, then the Ledger setup process will be nothing new to you.
To be honest, before I bought it, I watched videos on YouTube where people talk about setting up for 40 minutes. And the application itself says that you need to set aside half an hour for setup. In fact, everything is very simple and familiar.
To activate the wallet, you need to install the Ledger Live application on your computer or device, and simply follow its instructions. By the way, everything is in Russian.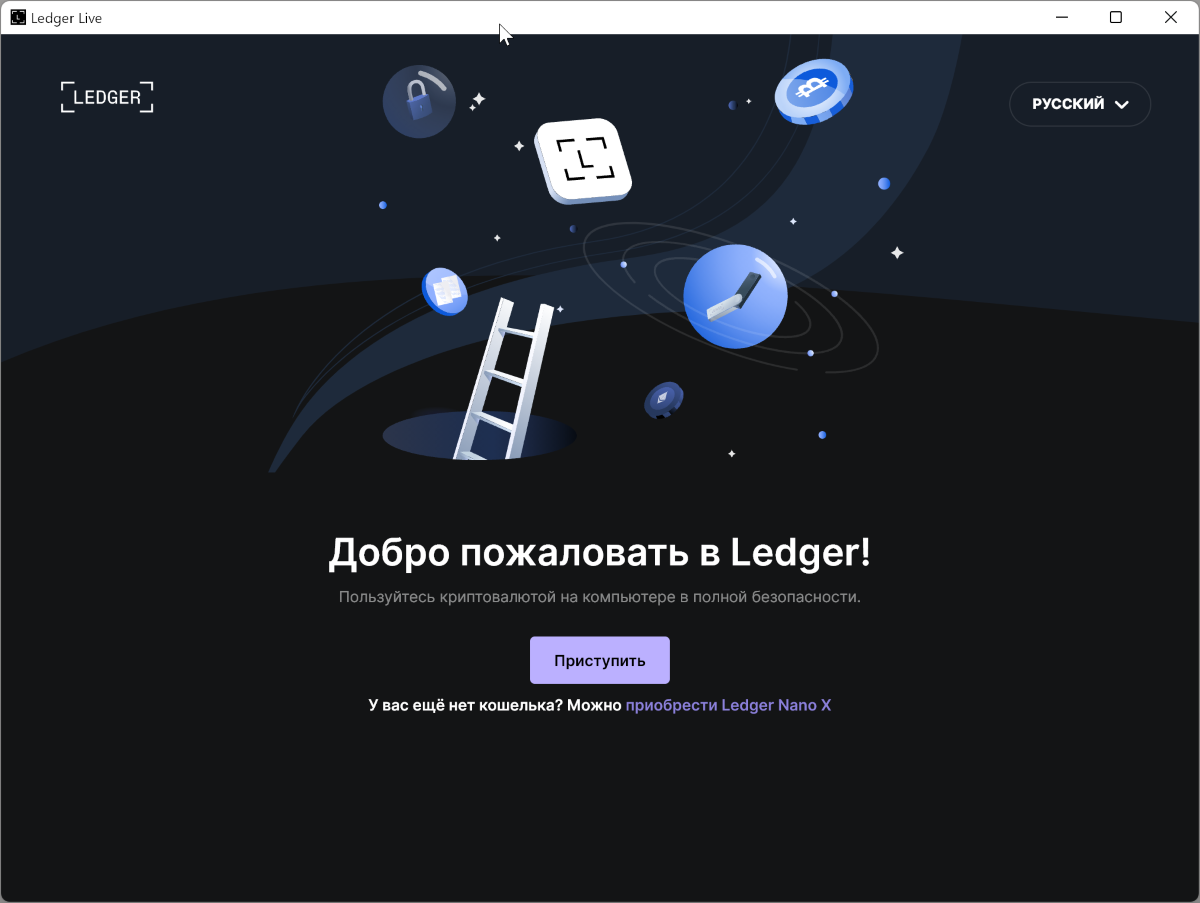 In general, the process for a new device looks like this:
Entering a PIN code to access the device;
Memorizing a secret phrase;
Setting a password for the application itself.
Further, to add any cryptocurrency, you need to install the appropriate application on the wallet itself through Ledger Live. It's easy to do. Just specify the desired coin or token, and the application will do everything for you.
Thus, you get the addresses of wallets where you can receive the crypt, and from now on, there will be no differences in terms of usage from a regular wallet. Unless you have to connect an iron wallet, enter a pin code and often confirm each of your actions.
I note right away that my wallet did not want to turn on without a wire, even when fully charged. The problem was solved by updating to the current firmware.
What can you do with Nano Ledger
There really isn't much else to do with the wallet itself. It serves only as a key to confirm various actions. But the Ledger Live apps are worth playing around with.
I will show everything using the Windows version as an example, but even mobile applications provide all the same features.
Naturally, you can store the crypt. To do this, there are sections Accounts and Portfolio, where you can view your assets, hide the extra ones, watch their growth and rejoice in every possible way.
By the way, you can stake supported coins directly from the application.
This is not the most interesting section in the context of Ledger. The rest of the chapters are much more interesting.
In the Explore section, you can find a list of a dozen third-party apps that can be used with Ledger. If desired, the wallet can be used as a password store, or you can buy gift cards on Bitrefill.
Of course, there are also purely crypto applications, such as exchanges, exchangers and all that. But with the disconnection of Russia from the world, many of them became useless.
Therefore, I will carefully skip the Buy / Sell section. You can buy or sell something if you can send money to MoonPay, Coinfy, BTC Direct or Wyre.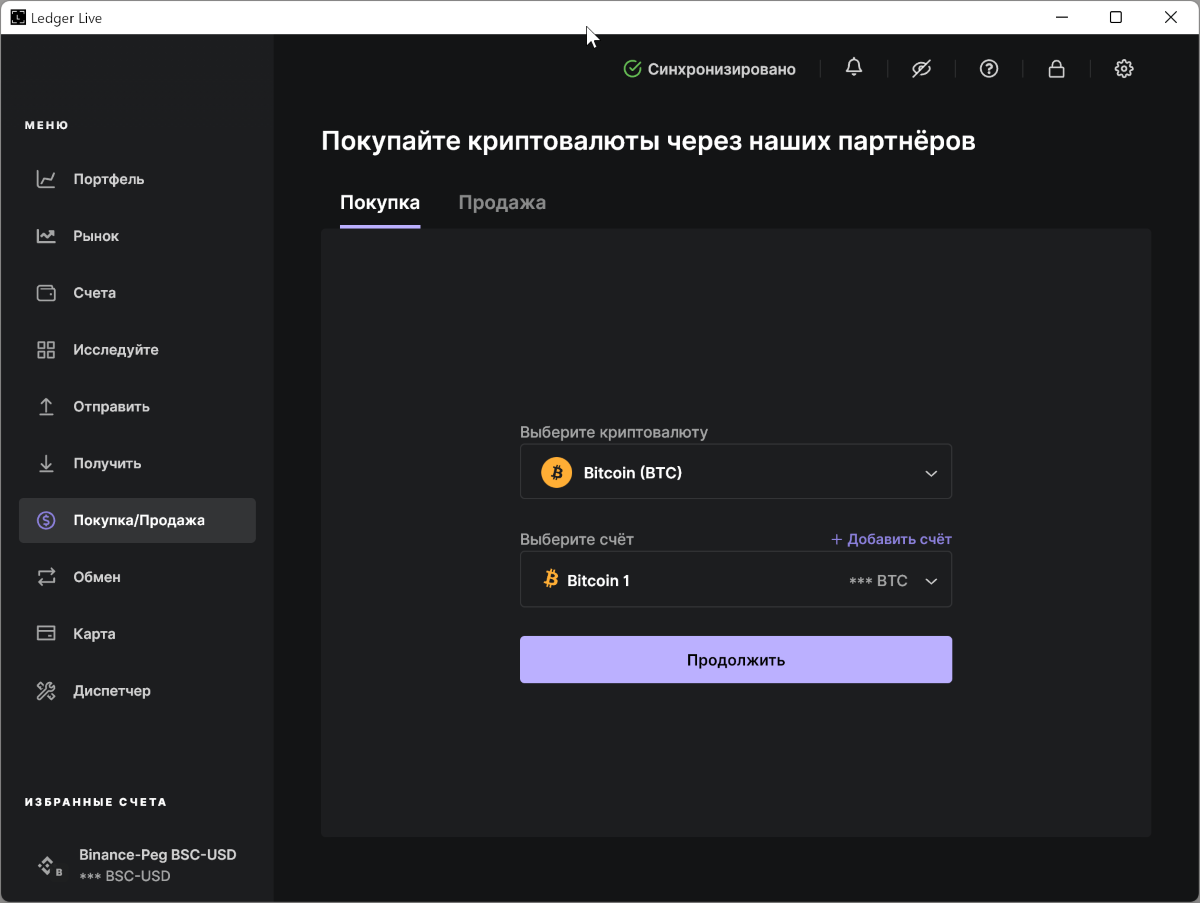 But it will be possible to exchange the crypt without any problems. At this step, you only need to select the operator and the parameters associated with any exchange. You will also need authorization on the selected exchange.
In the Map section, you could get a card for replenishing with crypto. But don't forget where we are.
Why do you need an iron wallet
Everyone can have their own answer to this question. But, I would advise you to get a Ledger or another iron wallet, regardless of the amount of crypto that burns your pocket.
If you store crypto on the exchange, then it can be squeezed out from you no worse than an ordinary bank. Money on the exchange, in fact, does not belong to you.
Software wallets are a great middle option. Here, the crypto is 100% yours, if the wallet developers are honest people. But the risk of stealing crypto with the help of viruses is still present.
An iron wallet provides maximum protection for your crypto assets, and only you are responsible for storing it. You can use it in much the same way as a regular wallet, or you can store it in one safe deposit box and the secret phrase in another.
Price
The Ledger Nano X is listed on the official website for $149 and comes in three colors: Onyx Black, Flaming Orange, and Cosmic Purple.
You can pay for it with crypto, but I'm not so sure about delivery.
---
I am happy with the purchase, especially considering my purchase goals. Ledger wallets support all current crypto storage trends, modern coins, and WalletConnect and many services offer connection to them using Ledger.
Of course, you will have to sacrifice a little convenience due to the constant need to have a physical device at hand and enter passwords. But it adds another layer of security.