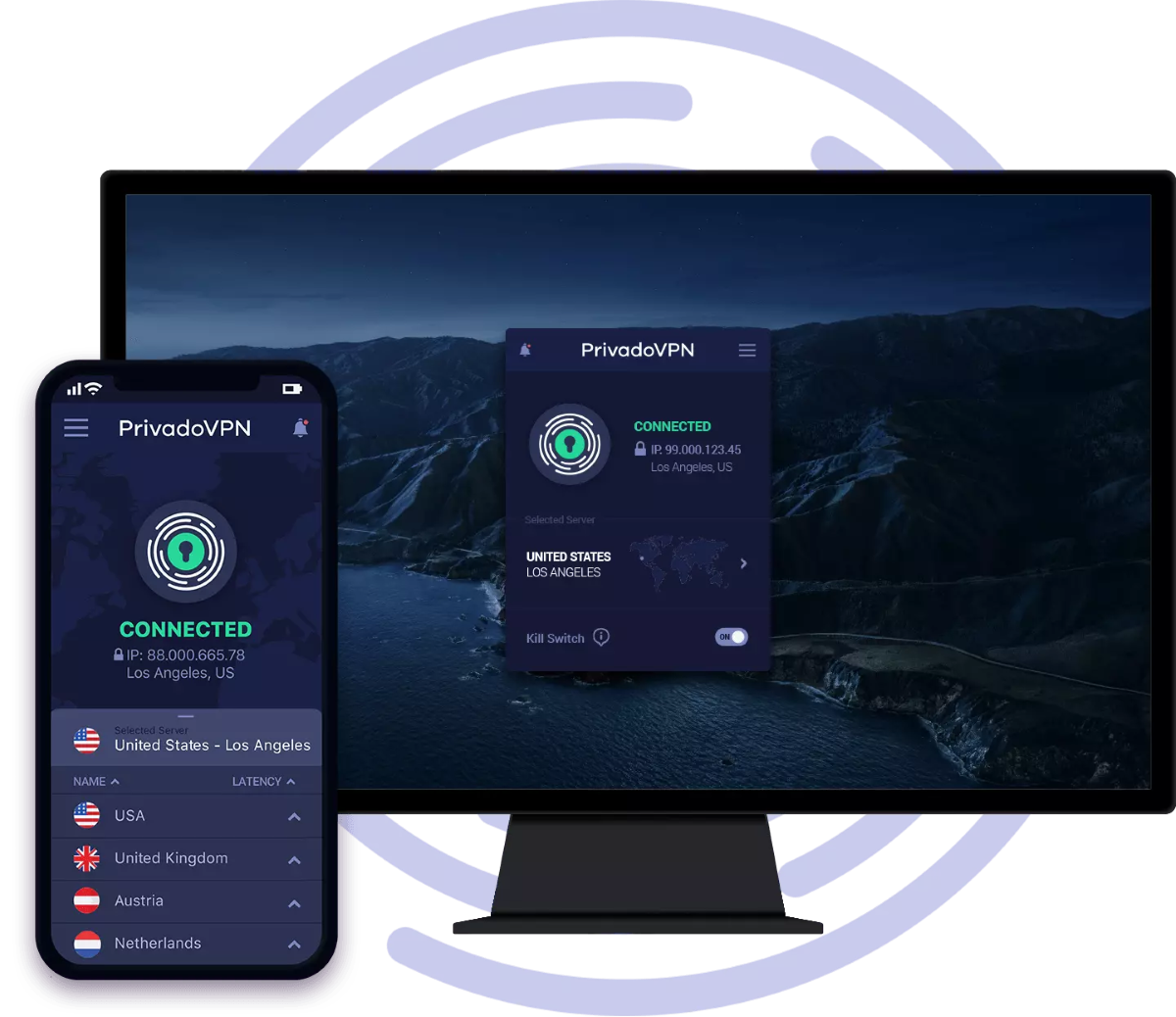 PrivadoVPN review. How to quickly set up OpenVPN or proxy on any device
The chances that your favorite website or application will be blocked increases every day. Add to this the unavailability of some services in your country and we get the need to install a VPN.
In this article I want to talk about a little-known (at least this is the first time I hear about it) VPN service that provides not only access to VPN through its application, but also support for OpenVPN and Socks5 Proxy - PrivadoVPN .
Installation and configuration
I will tell you about the default PrivadoVPN setup on Windows. At the same time, I want to note that in your personal account you can download installers for macOS, Android, iOS, Fire Stick TV, and even for Android TV. Here you can also get the configuration for connecting via OpenVPN and your personal Socks5 Proxy.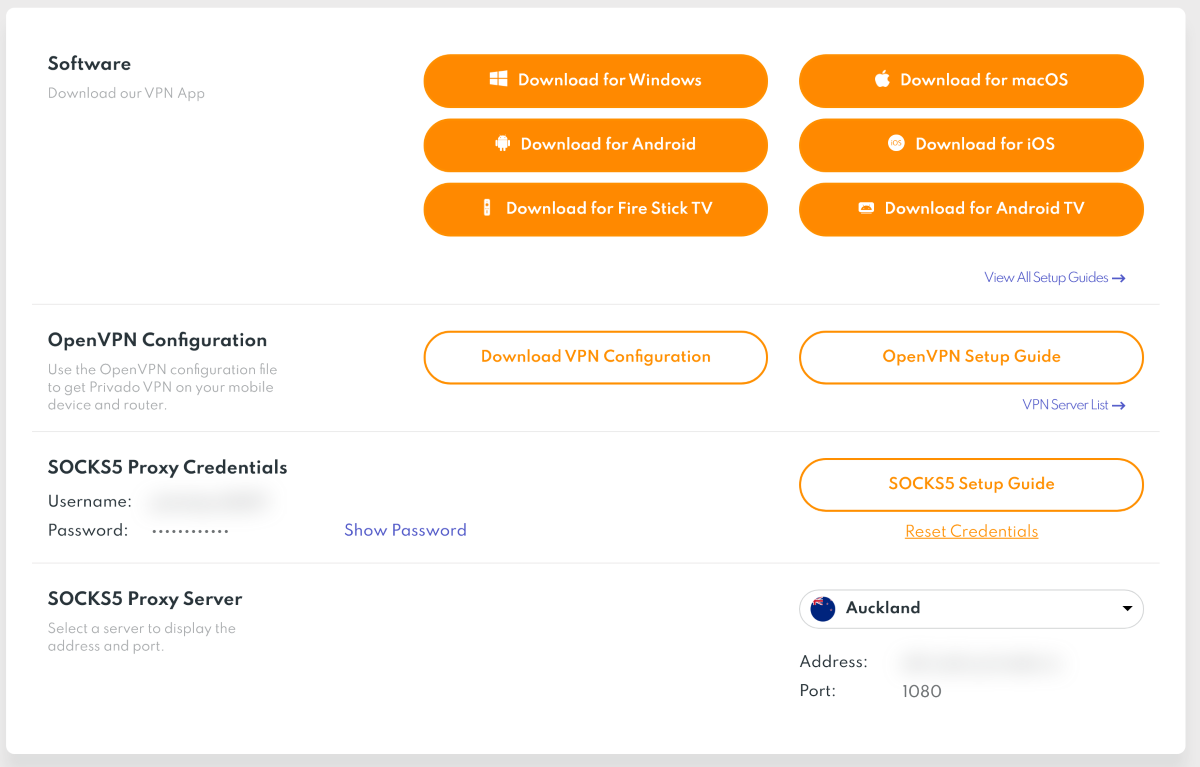 If you have any difficulties with setting up through configurations, the site has detailed step-by-step instructions. And in the case of a regular application, there are no problems at all: set it up and run it.
The connection is made by pressing one big button, and below you can choose one of a dozen servers and activate the Kill Switch.
All PrivadoVPN servers support P2P file transfer.
There is nothing interesting in the application settings. You can configure autostart and auto-connect VPN at device startup, activate Kill Switch by default, or select one of the supported connection protocols: IKEv2 and OpenVPN.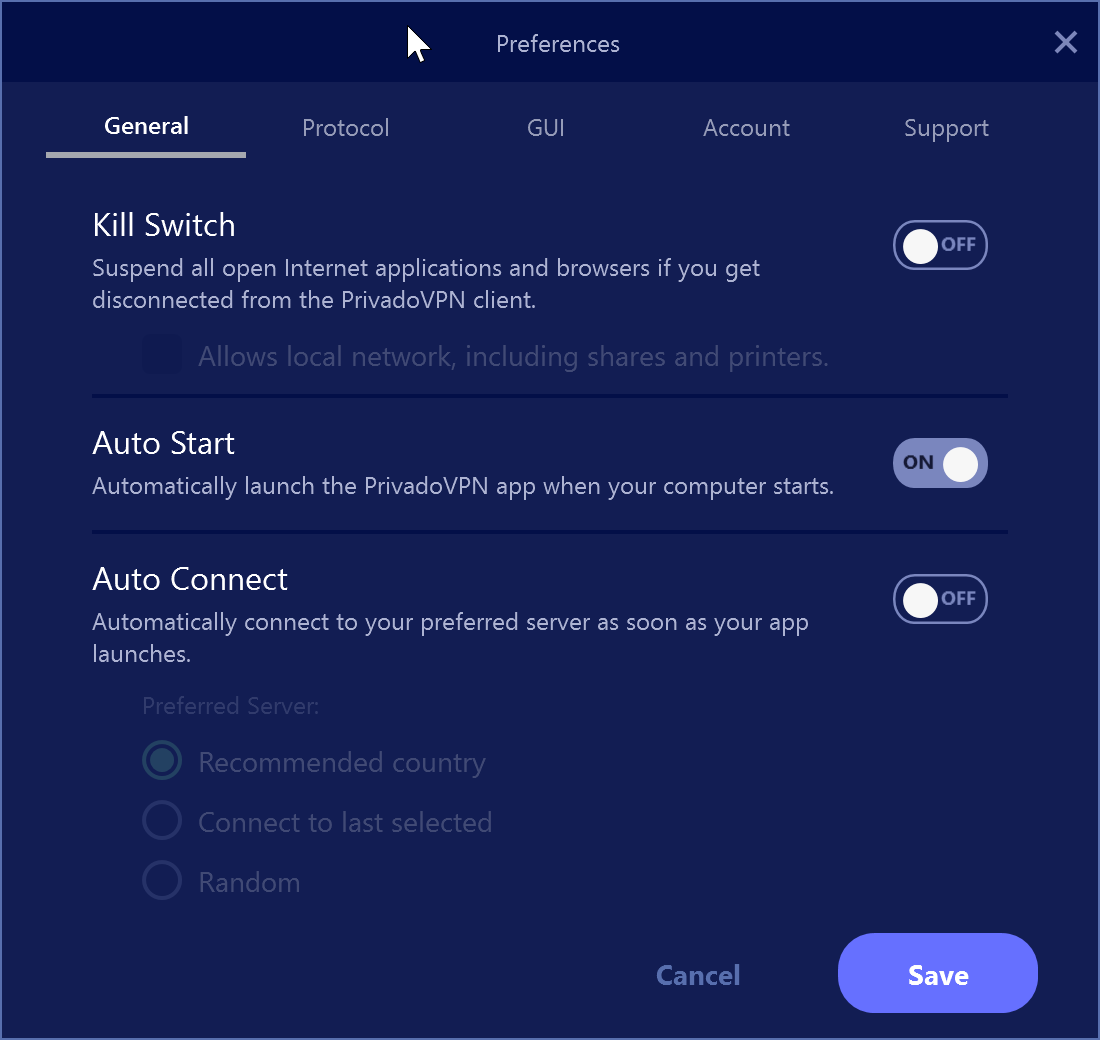 What are the benefits of PrivadoVPN
I do not want to talk about the basic features of the service that most competitors have, such as unblocking sites, auto-connecting, no logs, and more.
Instead, I'll highlight features that I rarely see in other VPNs.
Free tariff plan
For all users, PrivadoVPN provides 10 GB of traffic per month without having to pay. Other restrictions include:
Choice of only 12 servers to connect;
One device;
No Socks5 Proxy.
All other features are the same as for paid plans.
Server
To connect, you have access to servers in 43 countries of the world, the list of which is available here . From a technical point of view, there is no difference between countries, you can choose the one that suits you and use all the possibilities of the service.
SOCKS5 Proxy
As I wrote above, PrivadoVPN provides private Proxies that can be configured in any application. Remember Telegram blocking?
Access from multiple devices
Paid users of the service can simultaneously connect from ten devices. Therefore, all tariff plans can be considered family.
Tariffs
For the most part, I talked about the tariffs above. PrivadoVPN has two tariffs - free and paid with monthly and annual fees.
The cost of the latter will be $ 4.99 per month when paid for a year, after which you will get unlimited access to all the features of PrivadoVPN.
---
I have been using PrivadoVPN for several days on Windows and Android. As a result, I can say that I did not have any problems with the quality of the connection and access to blocked resources.
Usually, services with OpenVPN support do not want to work for me, tk. conflict with my working VPN. Here I was able to connect in a couple of seconds by pressing one button.
Well, support for Socks5 Proxy is just a killer feature of the service.