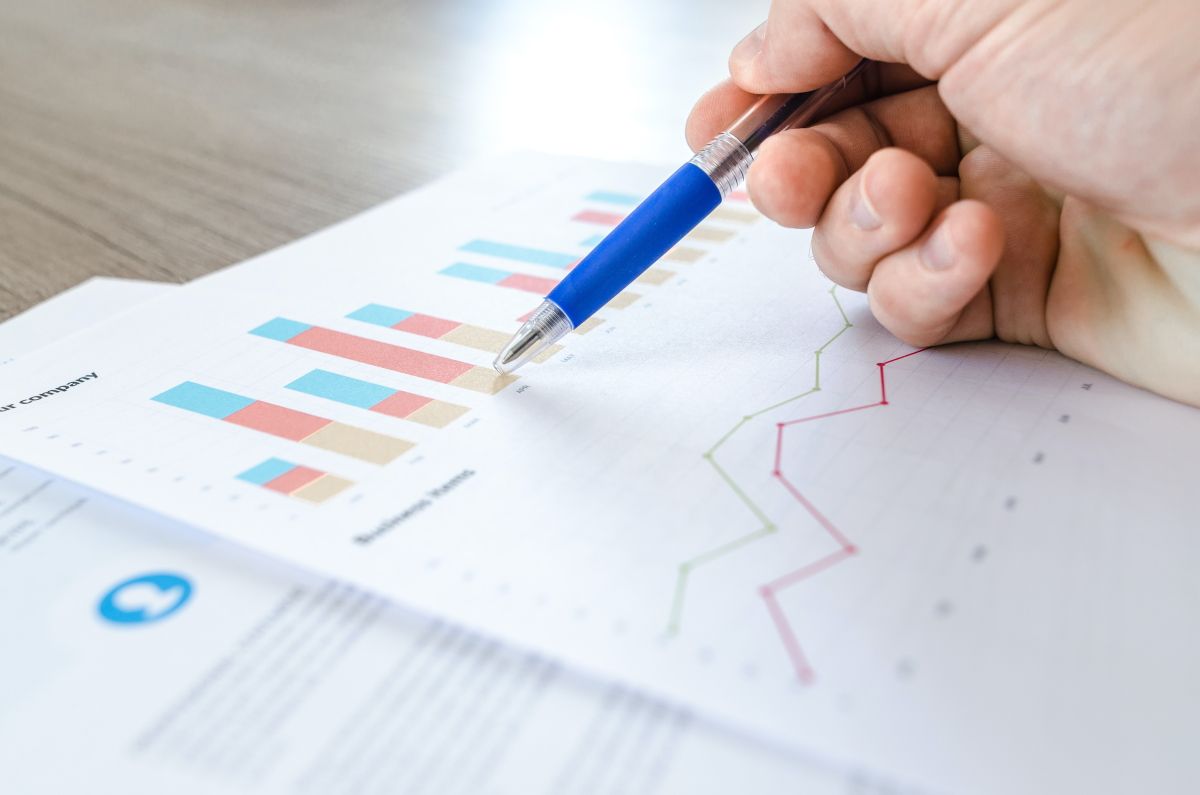 Review of Cognito Forms. Is it really better than Google Forms?
Marketers love polls. And not only them. And many people use Google Forms as their primary form design solution. There is a set of features you need, and it's free. Why look for alternatives?
Experienced users know that a service from Google may not have exactly the feature that needs to be implemented in your form. Therefore, there are alternatives, and there are many of them. For example, the service that will be discussed in this post.
Cognito Forms is a web service for creating and managing surveys and forms, where you will find professional tools for collecting and analyzing data, automation, accepting payments and much more.
How to use
Form editor
As with all similar services, working with Cognito Forms begins with the usual survey creation wizard. You can do everything from scratch or use one of the templates, of which there are several dozen here, divided into various categories.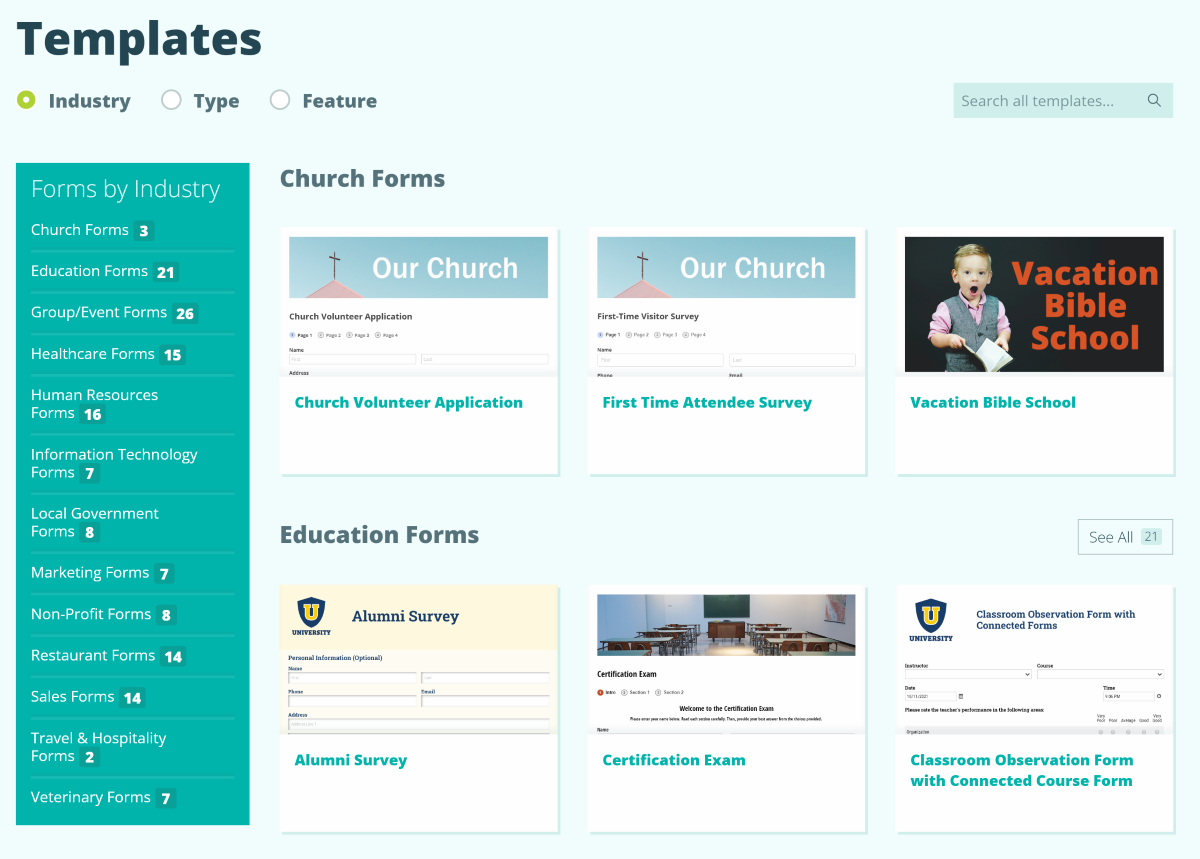 After that, a full-fledged survey editor will open. On the left panel, you can manage the basic parameters of the form: name, description, activate encryption of transmitted data, connect analytics, and so on.
When you click on any field on the right panel or on the "+" sign, you can edit and add fields.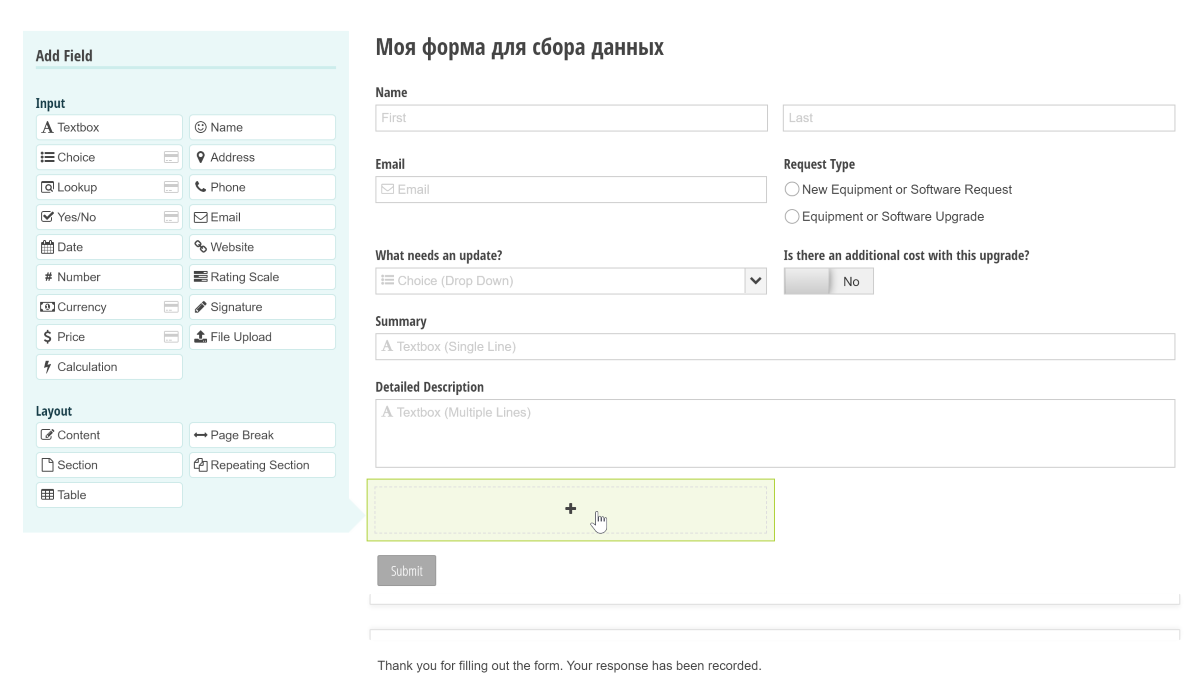 When editing a field, the set of parameters to be changed depends on the field type. Therefore, I will not list in detail what can be configured. But I'll tell you about the types of possible fields.
Cognito Forms allows you to work with input fields:
Text
Choice
Search
Well no
date
Number
Currency
Price
Payment
Name
Address
Telephone
mail
Site
Rating scale
Signature
File upload
There are also several types of markup: text, page split, section, repeating section, table.
On the bottom panel of the editor, you can activate the receipt of payment through the form. Supported by PayPal, Stripe and Square.
And you can also configure the parameters for submitting the form: whether you need confirmation or additional data, whether you need a notification about filling, enable / disable the ability to save, and so on.
You can also involve colleagues to work on editing the form and give them access.
Publishing a form and collecting responses
A preview of the form is displayed on the publish screen. And in the panel on the left, you can get different embed codes: HTML, Iframe, AMP, or direct link.
Additionally, you can edit the style of the form to your liking. Each element of the future survey is available for change.
Accordingly, on the Entry tab, you will see all the results of filling out the form with the ability to filter and import / export them.
What you can use Cognito Forms for
This section can be regarded as a list of service features.
Data collection
You can ask respondents to fill in various data. In Cognito Forms, in addition to the standard set, you can:
Request to sign the form with an electronic signature.
Ask to download a file.
Make a multi-page form.
Add a rating scale.
Add repeating sections and tables.
Allow saving of a blank form.
Edit appearance.
Logic and automation
You can add various boolean fields:
Calculation field based on input data;
Logical conditions;
Numerical limits;
Search fields;
Alerts;
Generation of documents.
Data management
Collected data can be imported, exported and shared with colleagues.
Security
Before filling out the form, you can require two-factor authentication, activate encryption of transmitted data. You can also store polls in different folders and share access to them.
You can create a form in accordance with the GDPR, US Privacy Shield and CCPA.
Integration
Cognito Forms supports integration with various automation services: Google Analytics, Microsoft Power Automate, Zapier, Integromat, JSON Webhooks.
Price
You can use the service for free if you do it alone and you have no more than 500 responses to forms per month. There is no limit on the number of forms.
There are several minor restrictions on the types of fields available on free and paid plans. I recommend that you familiarize yourself with them more carefully before paying for the service.
Otherwise, everything depends on the number of users, the number of responses and the amount of online storage.
---
It is difficult for me to fully evaluate Cognito Forms, since I rarely work even with Google Forms. Perhaps the service has cheaper or cooler counterparts.
But at the beginning of the article, I wanted to understand, is such a service really necessary if you have Google Forms? And I can say that not everyone, but needed.
Using Cognito Forms is just as easy, but there are many more options available. And if among these opportunities there are those you need, then it is definitely worth trying this service.