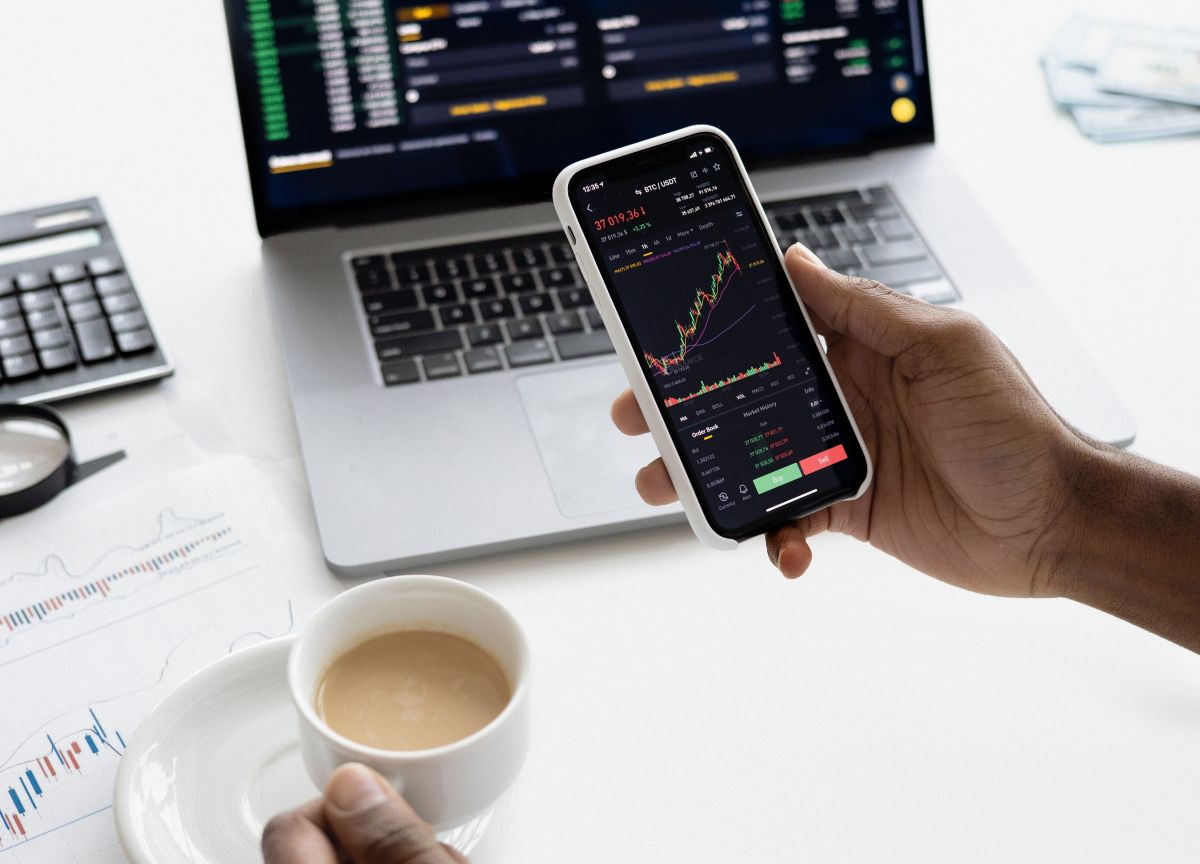 Review of Simply Wall St. Cool application for analyzing an investment portfolio
Modern banking investment apps have all the basic tools you need to analyze the market, your portfolio, and make decisions. But if you have outgrown this base, then more advanced applications will come to the rescue.
Simply Wall St helps you track the stock price of your portfolio. There are detailed analytics, forecasts and much more for the true investor.
The app is available as a web service and apps for Android and iOS.
What can
Summary statistics
Regardless of the platform chosen, Simply Wall St offers the same set of options. Immediately after authorization, you will see a summary page with a dashboard for all monitored promotions and other information.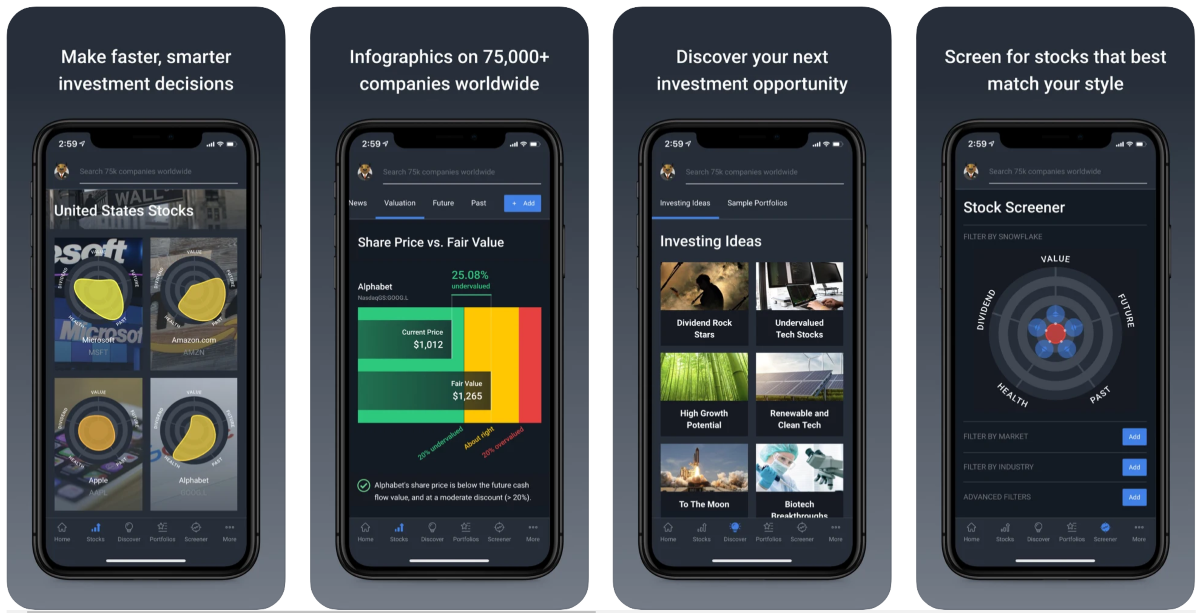 There are about a dozen widgets here that help you quickly assess the market situation.
On the left side there is a summary of your portfolio, where you can see the change in its value for a week or a year. Below is similar information for the entire market or industry. The market is automatically determined based on your portfolio. Below is a list of upcoming events and recently viewed promotions.
In the middle there is a widget with news on the selected stocks. Moreover, it can be any stock, and not necessarily from your portfolio. You can add promotions to this list manually or from the widget below, where recommended promotions are displayed.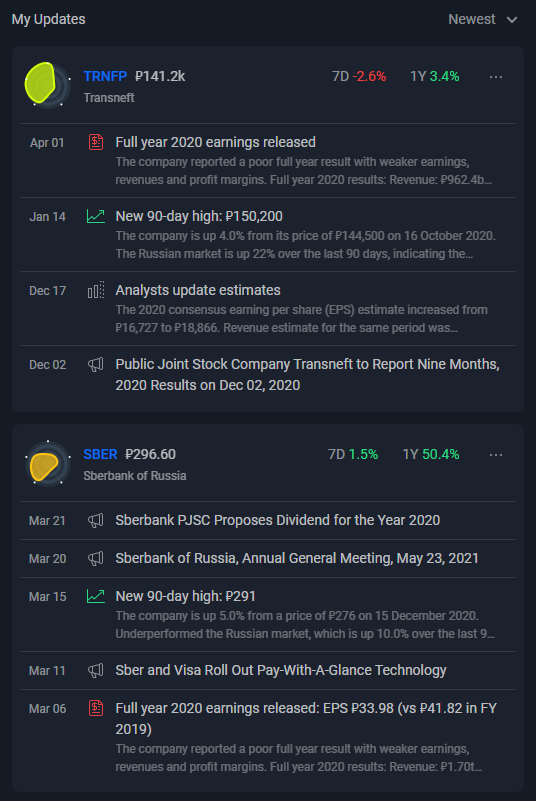 In the right half, you can track general statistics for the selected market for the period. You can find out what has grown and what has fallen, which industries are now profitable.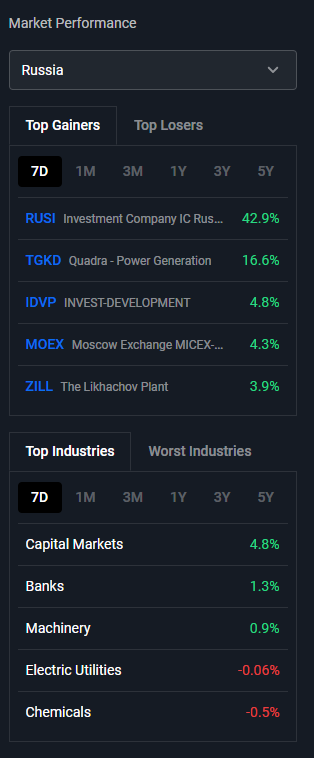 Promotions
In this section, you can get clearer statistics on various markets and industries with an analysis of changes over time.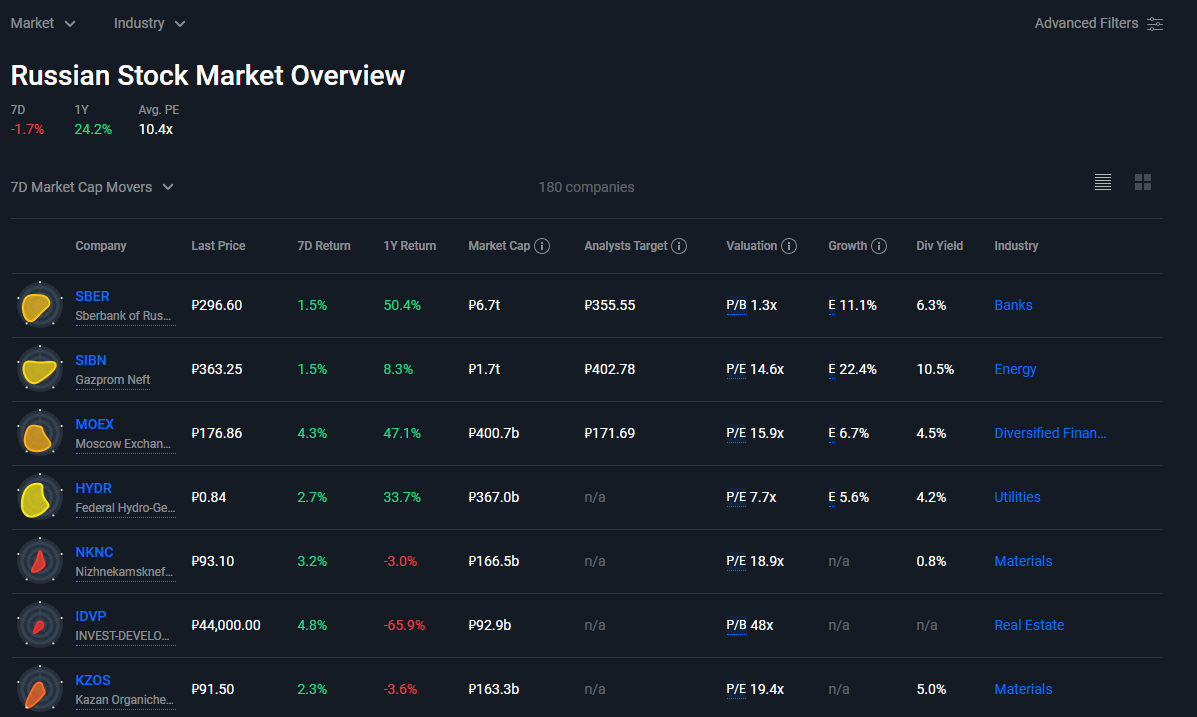 For customization, you can apply various filters that are configured in the Screener section . I will talk about it below.
What to buy
Not sure where to invest? Go to the Discover section . Here you can pick up promotions using cards according to various parameters.
When you switch to such a card, a list of stocks that are included in it is displayed. And when you hover the cursor, brief information about the company is displayed.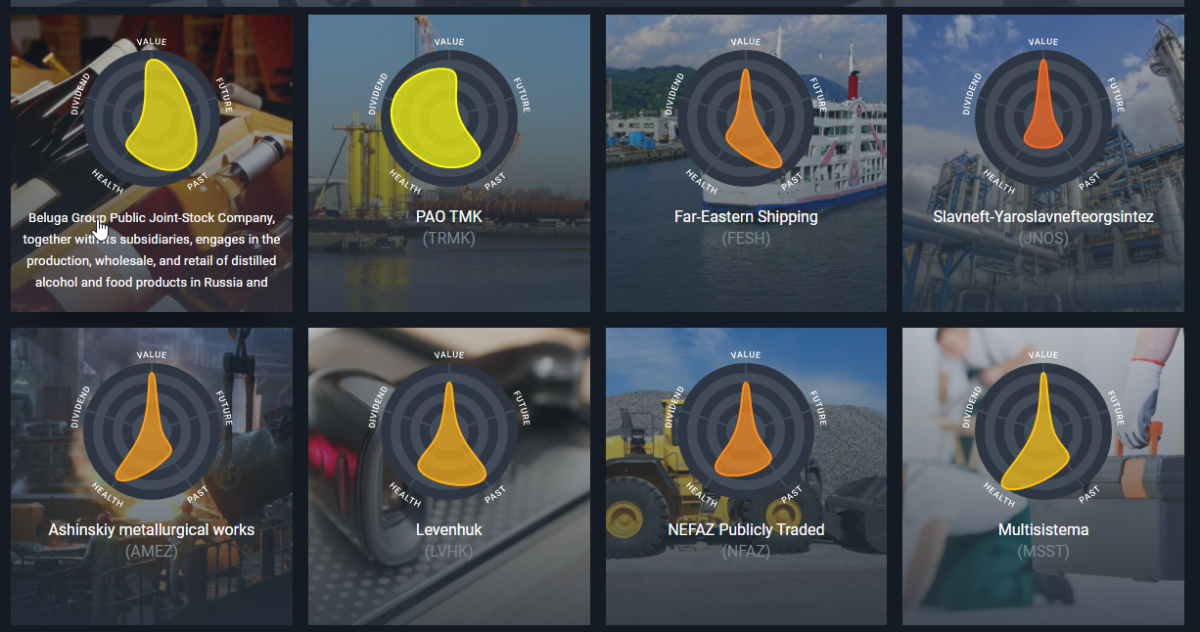 In the company card, you can study all the information you need to make a purchase decision.
General information about the company is available with an analysis of risk, health, profitability and more. And when you go through the sections, you can already get acquainted in more detail with each aspect of the company: stock prices, news, growth forecast, analysis of the previous state, financial health, profitability, management, owners, and more.
For exmaple, you can track and trade stock of NOKIA https://www.porssikurssit.fi/osake/NOKIA.HE.
Watch list
In the Watchlist section, you can add stocks of the companies you want to follow.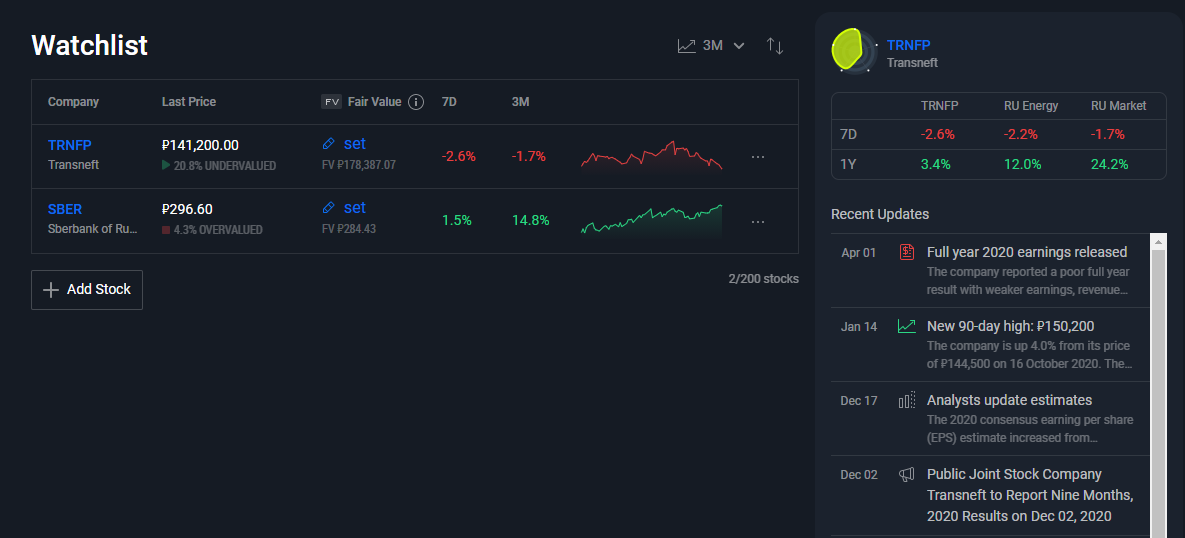 As before, summary statistics on shares and news are available here. When you click on the stock, you will be taken to the company card, which I mentioned above.
Portfolio
In this section, you can add one or more portfolios with stocks that you have purchased.
When you go to it, a card similar to the company card opens. Only in this case, the analytics is collected about all companies from the portfolio.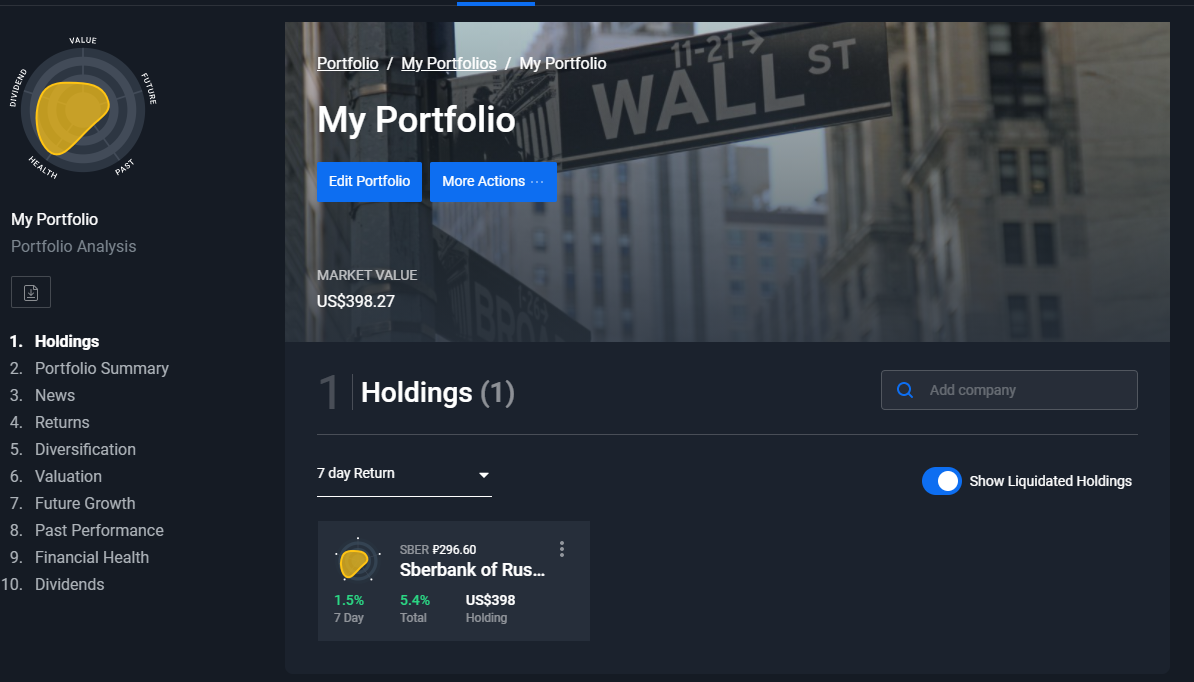 Here you can read market news, see portfolio volatility and diversification, cost, profit analysis and much more.
Screener
Screener is a tool for filtering stocks by country or market, industry and other important parameters.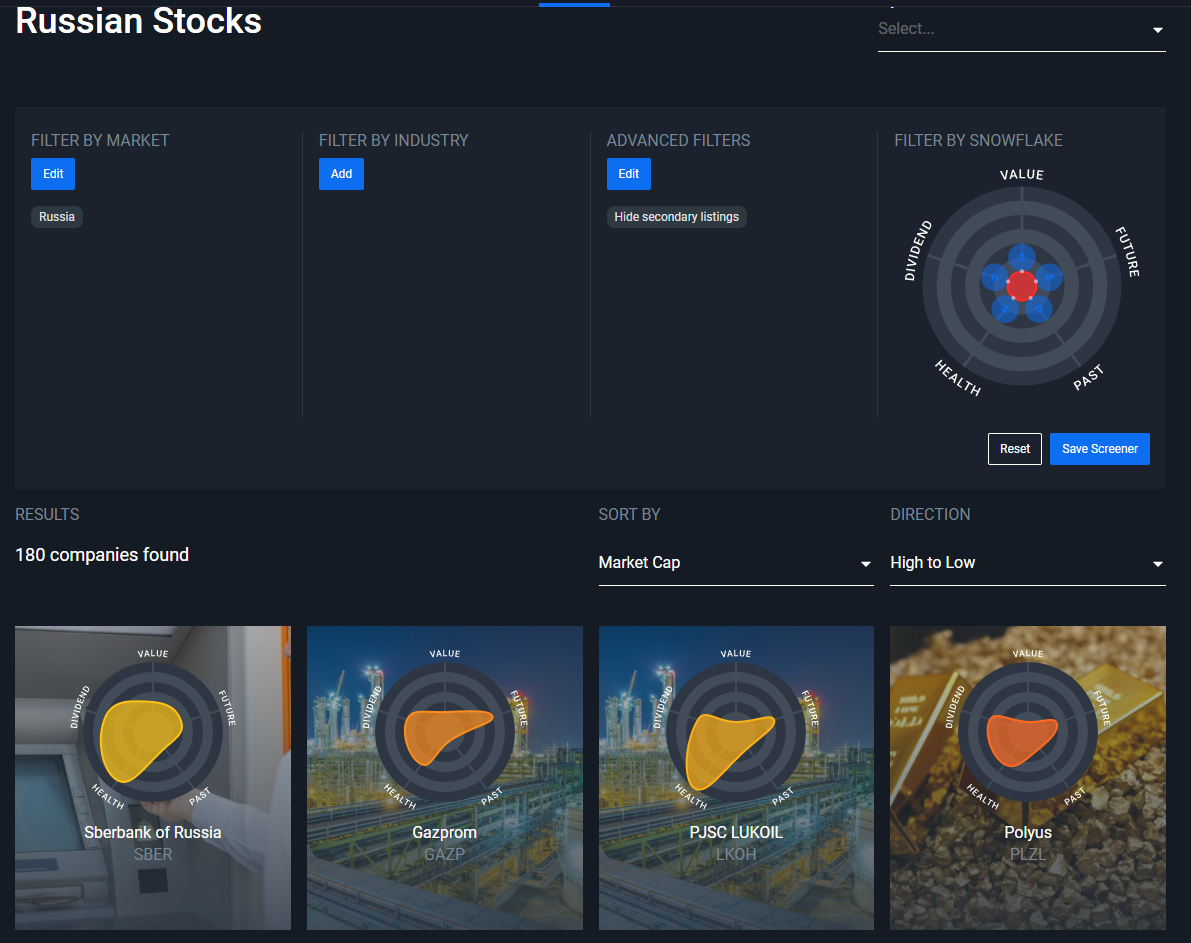 Filter settings can be saved for quick access and switching between them.
The cost
Simply Wall St is available in three tariff plans, including free. The unlimited plan costs $ 20 per month.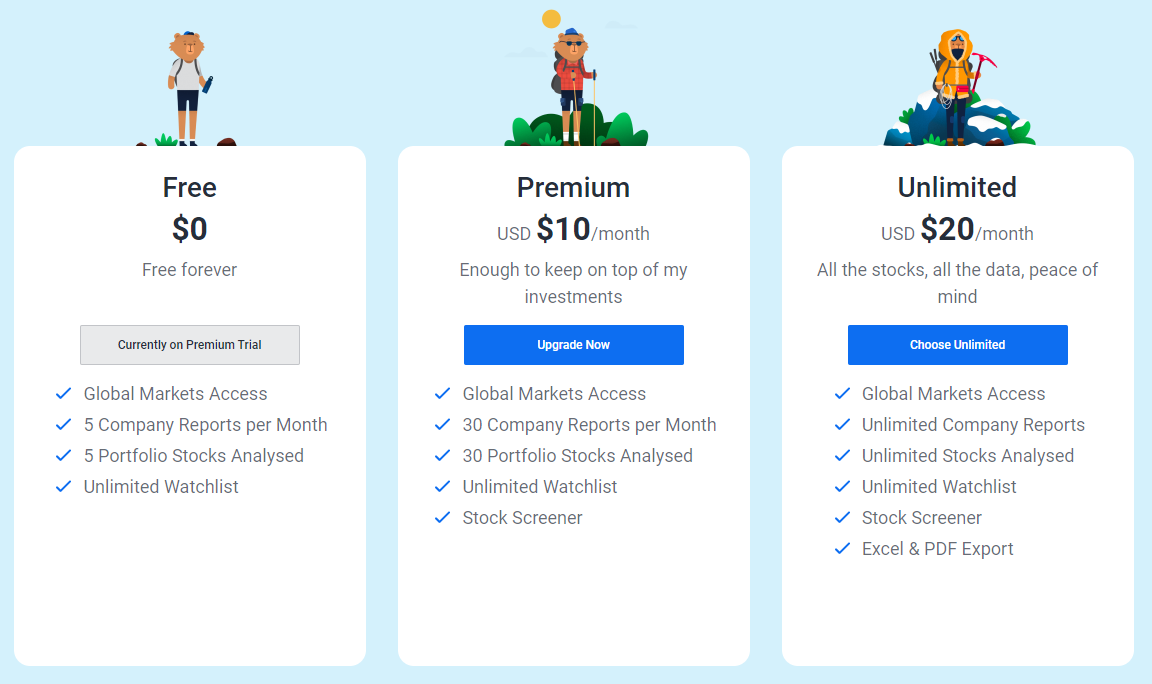 The main differences between the plans are the number of companies to track in the reports and access to advanced filters. At the same time, you can add and monitor manually any number of shares.
---
Simply Wall St is a simple and convenient tool (provided that you understand at least something about promotions). This is a kind of transitional stage from banking applications to truly professional applications.
Here it is quite simple to figure out what's what and how to customize everything for yourself. And the information provided by the service allows you to always clearly know and understand the current state of the market.