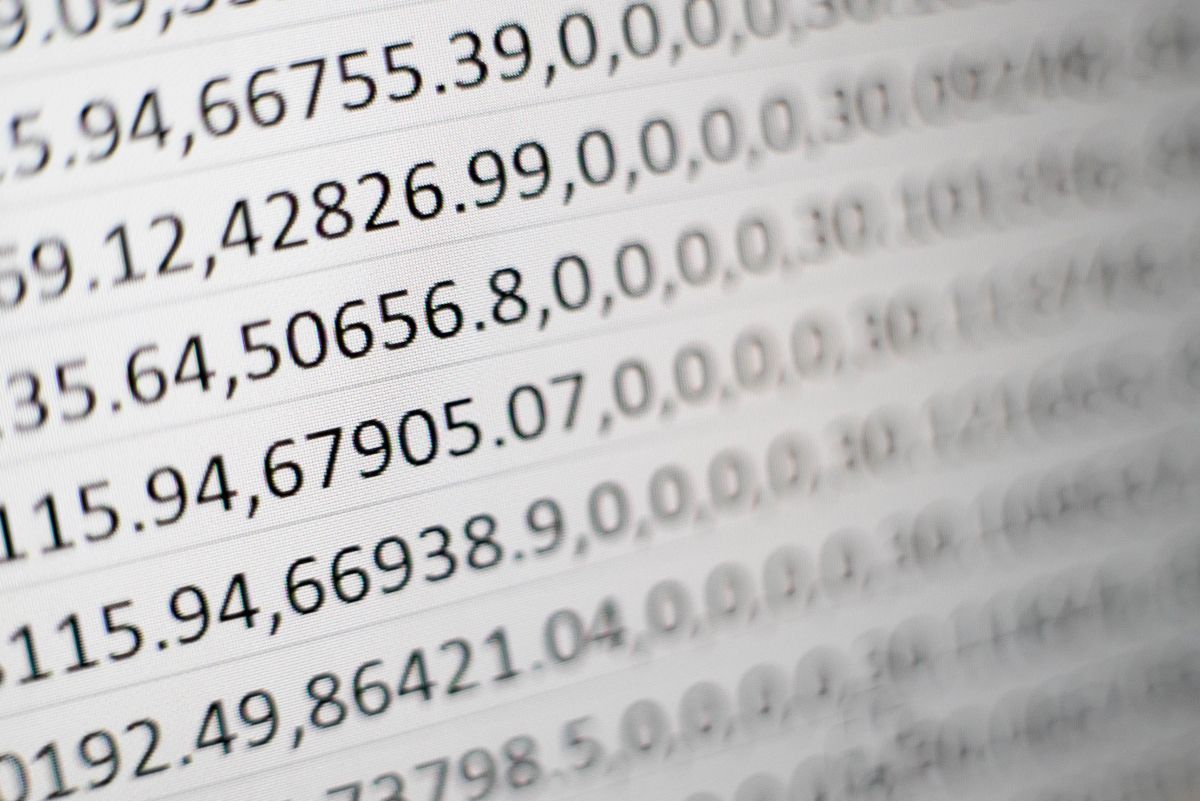 Rows overview. Like Google Sheets, only better
Excel and its counterparts in various manifestations are a powerful tool for analytics and aggregation of various data, and not just an application for tables. But it has a limitation that can greatly interfere in the modern world—the lack of the ability to automatically receive data from online services and collaborate in real time.
The lack of collaboration is perfectly solved by Google Sheets (and even partially by collecting data from third-party resources). Still, it is better to use a more specialized tool.
About Rows
Rows is an online spreadsheet service that provides collaboration, integration with third-party services, automation, and data enrichment.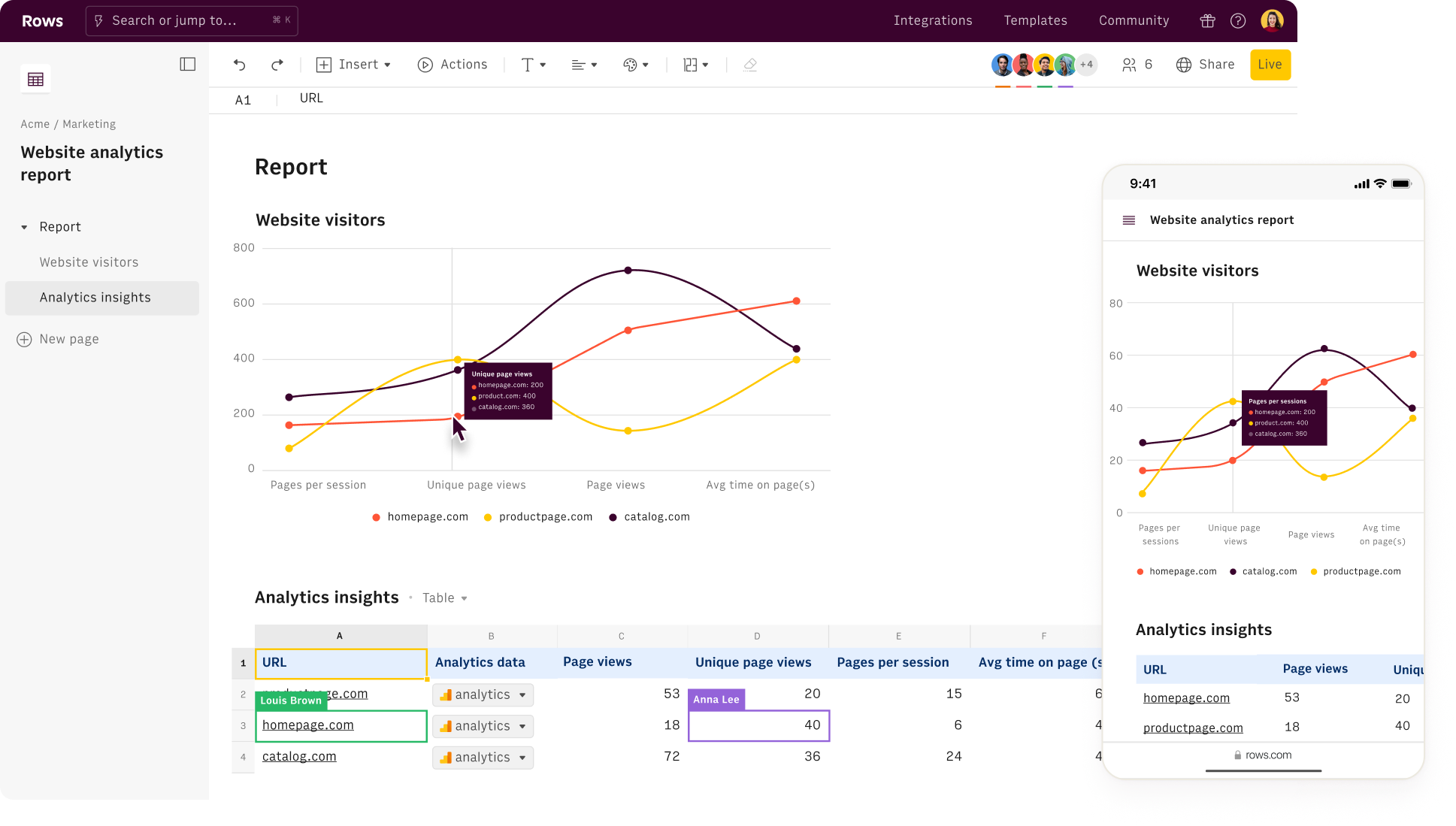 In today's review, I will dwell on the unique features of the service in detail. And with the standard, a la Excel capabilities, everything is clear. They are here and working.
Beginning of work
The registration stage is the most common, but it becomes clear that Rows is primarily tailored for work tasks. Since the service does not recommend using a non-working mail account.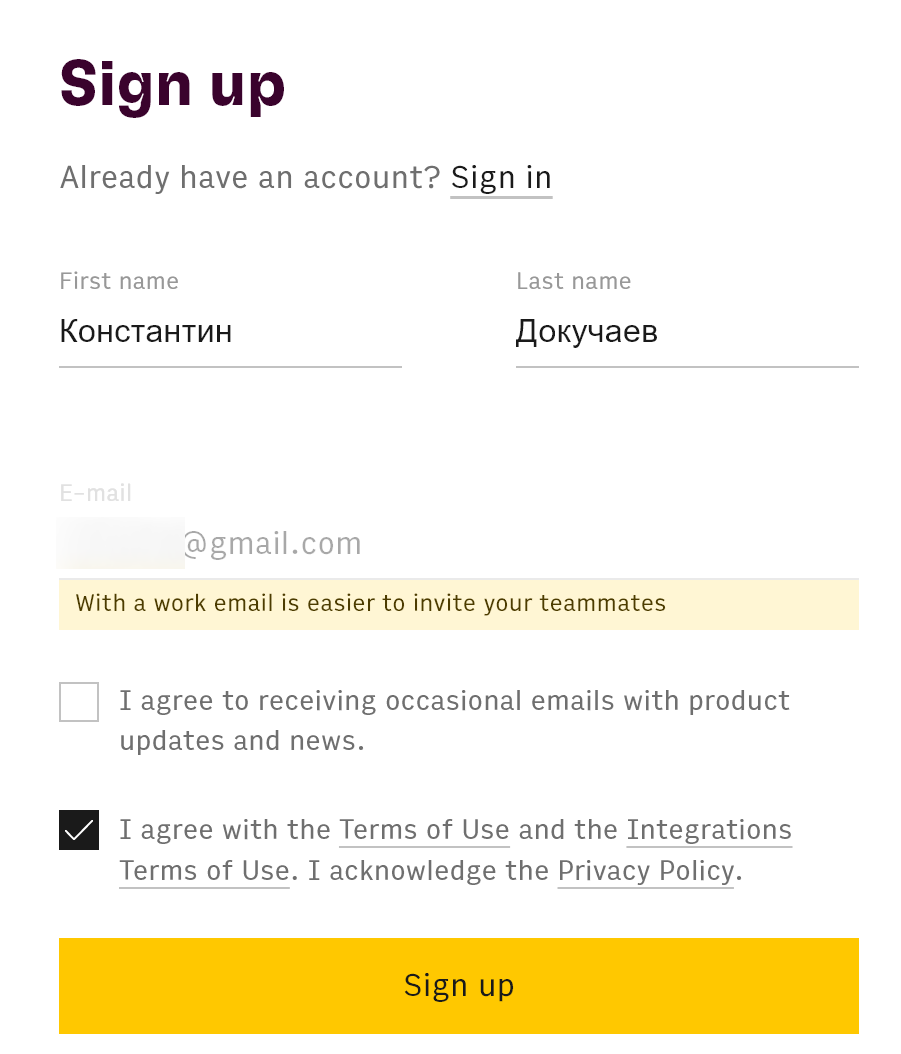 Then you need to create your own workspace, which will be available via the link of the same name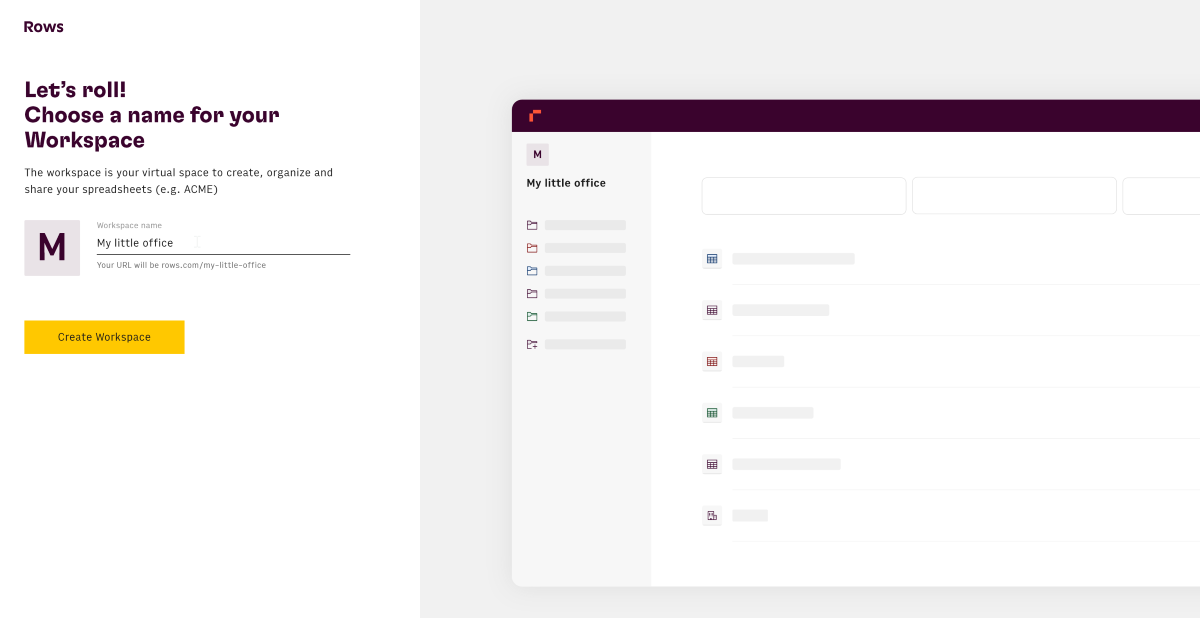 Then choose your area of ​​work. Based on this, the service will recommend suitable templates. You also need to select several integrations with which you plan to work.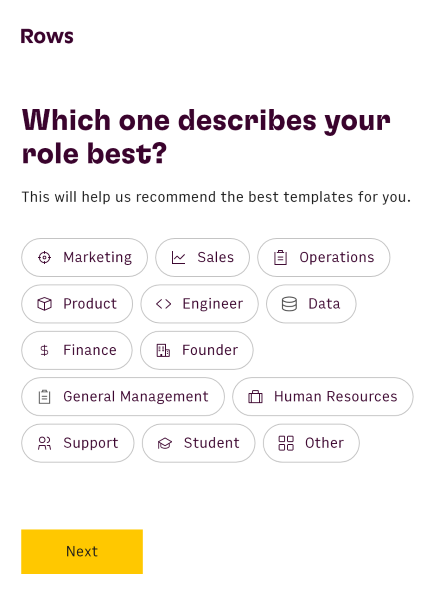 After pressing a few more not very interesting buttons and inviting colleagues (if necessary), you can finally start using the service.
There are two ways to do this: start from scratch or import a ready-made table in CSV, XLSX format. To test the service, I took the table below 👇 (source: https://exceltable.com/).
It has graphs, data and various calculations. And when importing, only the graphics were lost.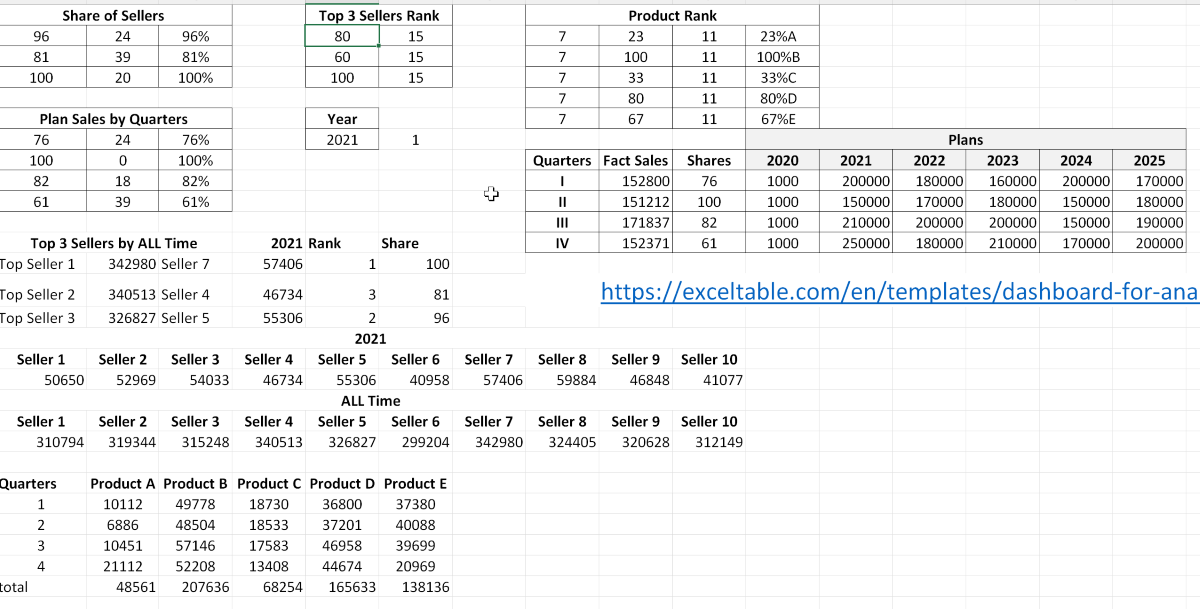 Despite the error message due to inconsistency of the formulas, the final calculations turned out to be correct. However, when clicking on the formula in such a cell, everything already broke down completely.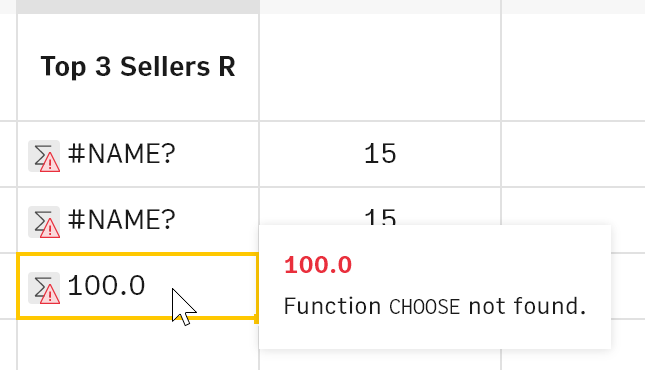 So, I would not recommend working with imported data. From here follows the second problem: you will have to study the spelling and operation of some formulas again. However, such difficulties will be with any spreadsheet editor.
By the way, if you don't know where to start, Rows has a lot of different templates, including those from the community.
What can you do when all is well?
Miscellaneous spreadsheets
Of course, you can work with different formulas in Rows. There will be no problems with the basic ones. You only need to know their English description. More complex, as I said, will have to be studied again.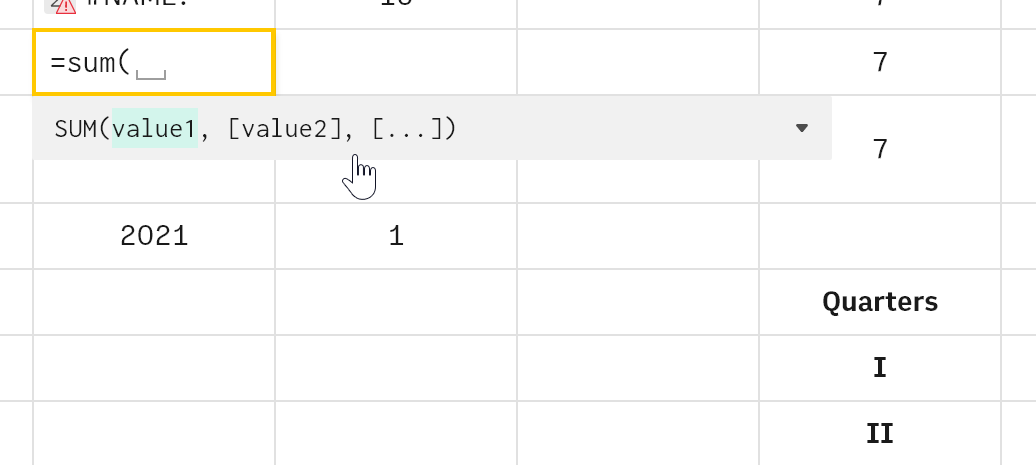 Otherwise, formulas are like formulas. All the usual features are in place: formula search assistant, auto-typing, and more.
When working with charts, everything is also familiar. You can select a range, and through the insert menu (here Insert) quickly create a graph, and then change its type in the editor and fine-tune it.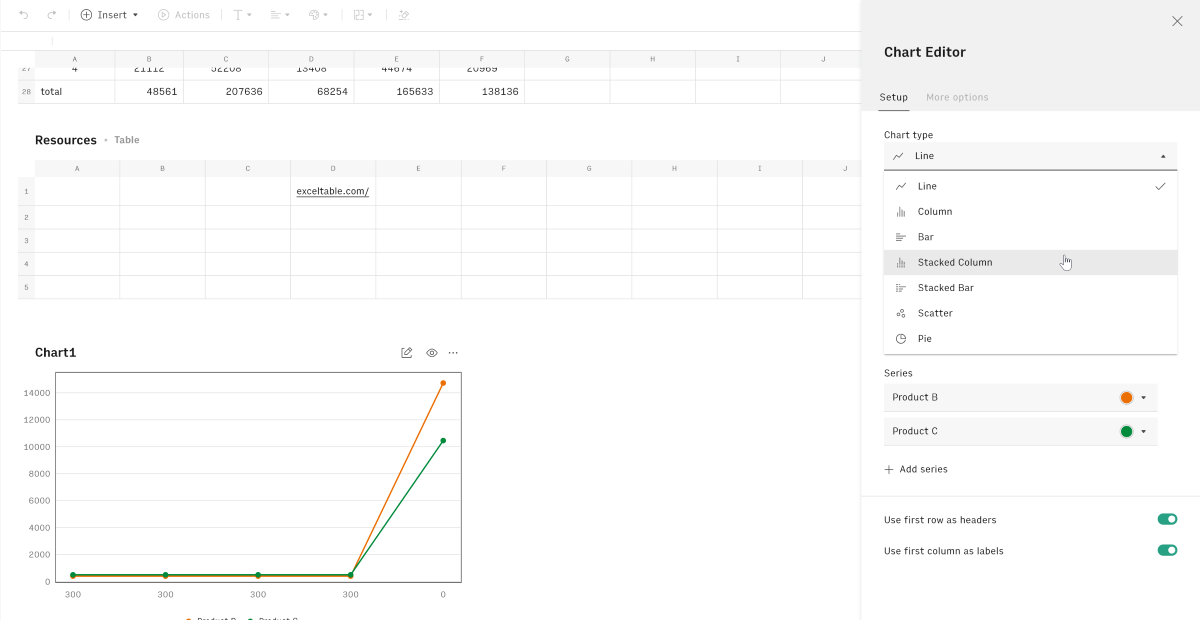 But I will immediately note that in Excel, this functionality is implemented much better. There you will find a greater number of charts and options for customizing them.
Working with sheets in Rows is implemented through pages. Moreover, each page can have several sheets.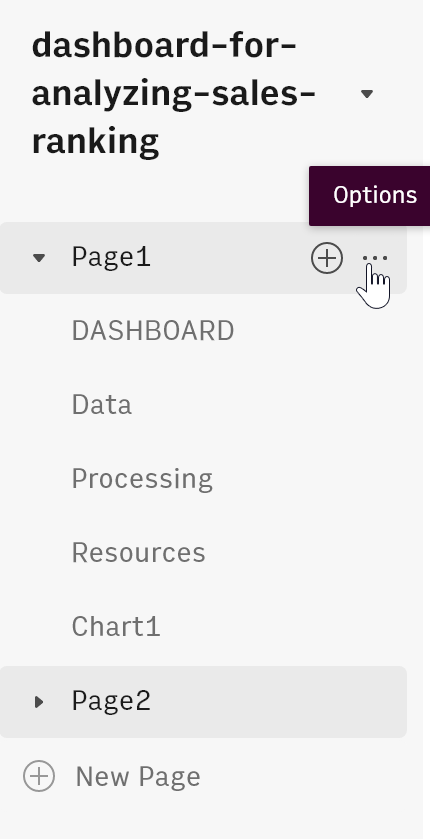 To simplify, you can treat the pages as Excel books, but this will not be entirely correct. Indeed, in one Rows table, there can be several pages with their sheets.
They didn't forget about filtering and sorting, either, but Excel again wins in this parameter. In Rows, for example, there is no filtering by cell color.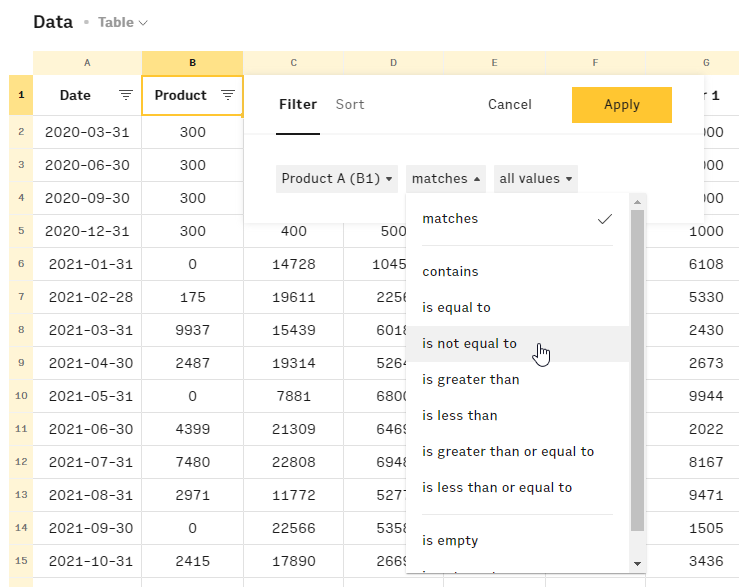 But there is conditional formatting, that is, you can color a cell in a certain color based on the data in it.
Integrations
If you've worked with services like Zapier, you'll find a similar list of integrations in Rows. You should not expect support for Russian services, but everything is in order with foreign ones.
You can call a connected integration through a regular formula.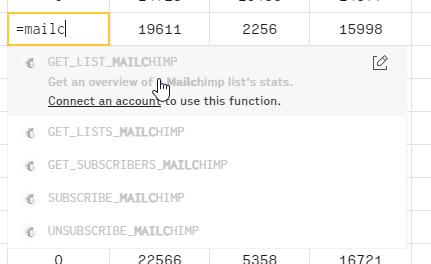 In addition, you can use queries against public databases, such as Crunchbase. Or you can search for information about companies directly from the table.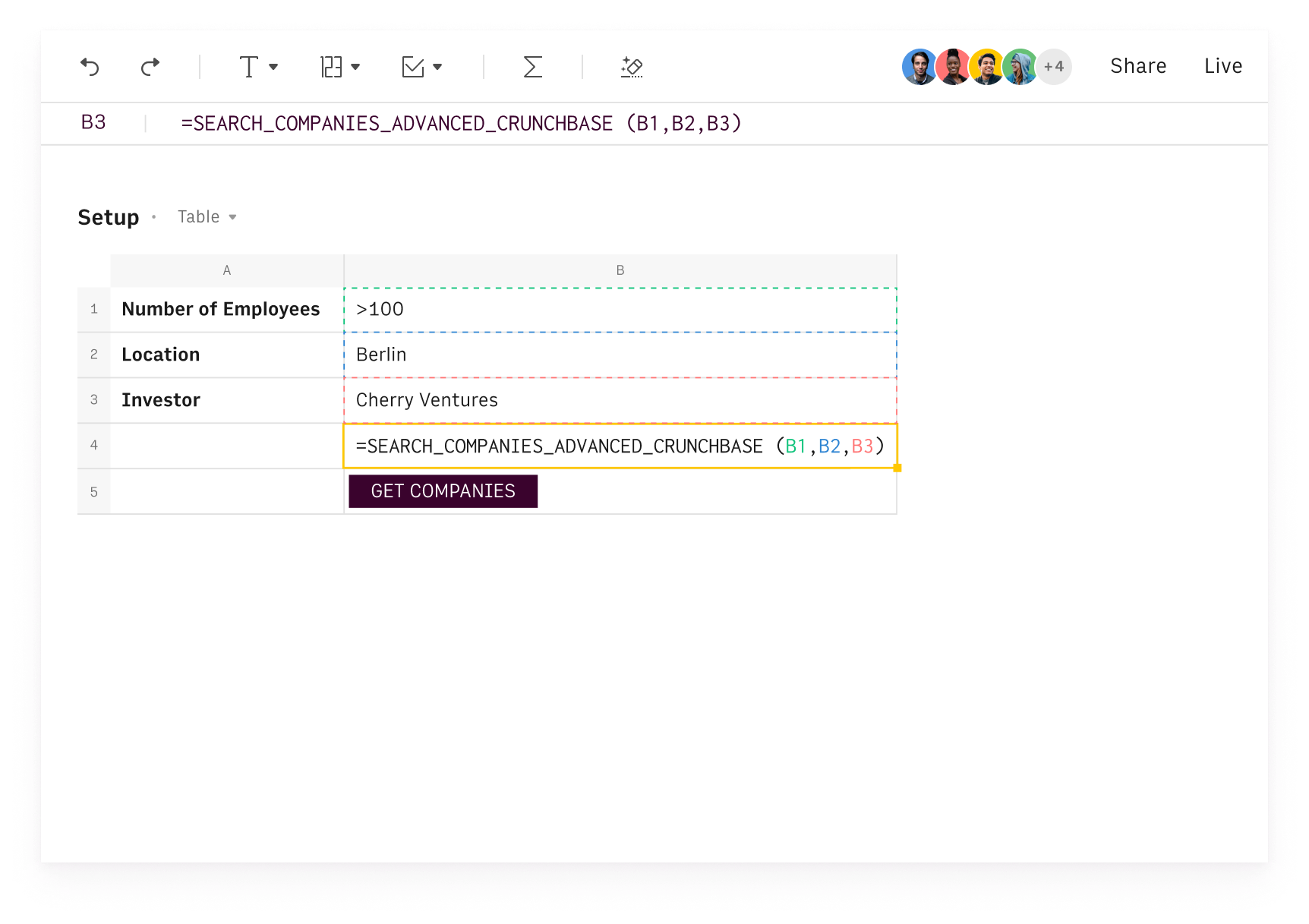 At the same time, Rows can advise additional opportunities to enrich information and gather information about investments or investors.
Using the Schedule formula, you can update some data at certain intervals.
Or you can perform full GET, POST, and PUT requests.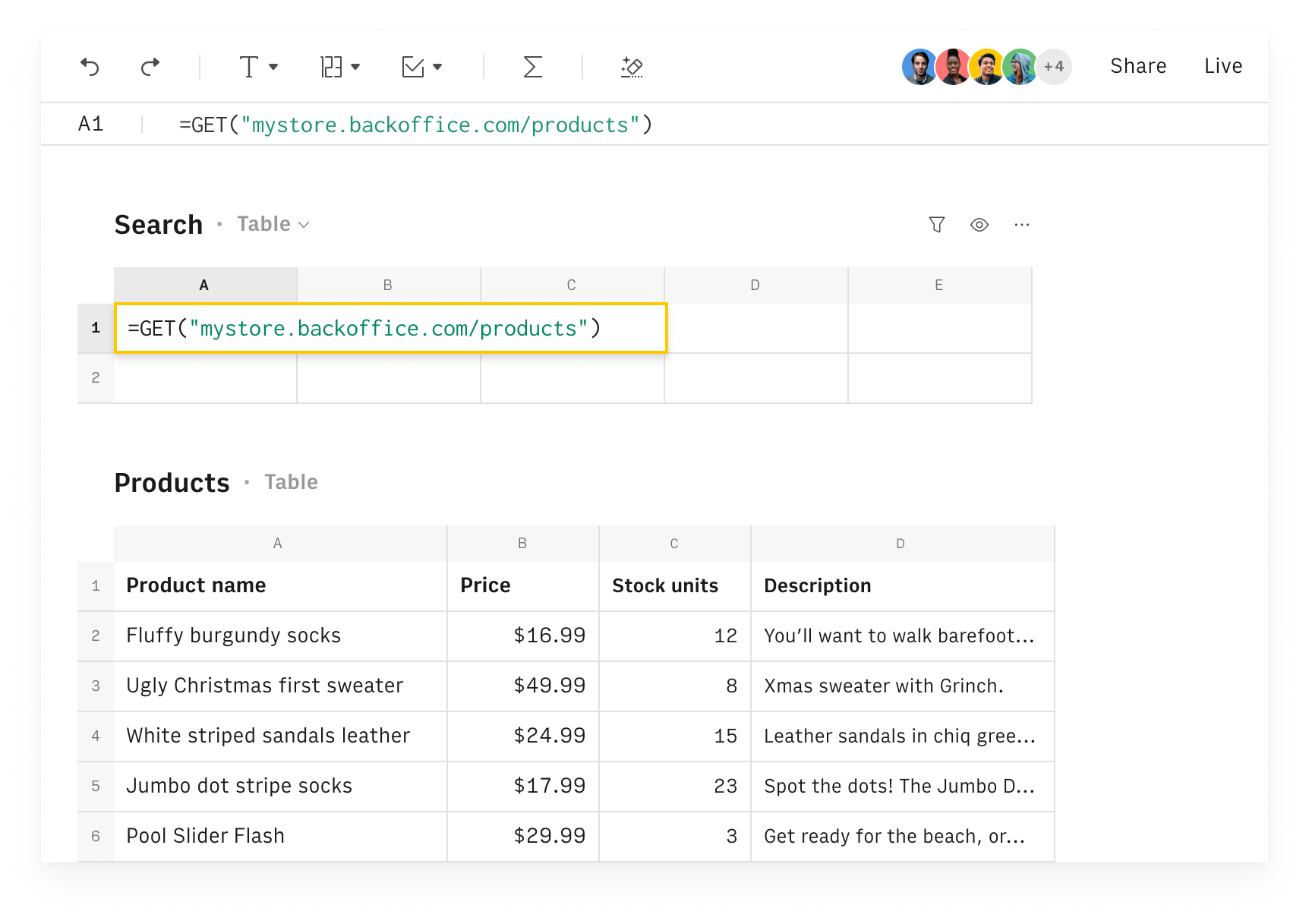 Collaboration
As I wrote at the beginning of the review, Rows is primarily aimed at business use. Due to this, there is a division into workspaces with the division of rights between employees.
In each of the spaces, you can create folders for tables and set certain access rights to them. And all participants can work on the document at the same time, as happens in Google Docs and similar services.
The tables can easily be turned into data collection forms and published for respondents to go through. You can add buttons, check boxes, and other interactive elements to forms and tables.
The table can be shared not only with colleagues, but also with any person. To do this, it is enough to pass a link to it. Or you can create a public workspace in which anyone can work.
Price
Rows has a free plan that includes the following restrictions:
10,000 integration tasks;
Scheduled data update—every hour;
Five automations in each workspace;
500 MB in the cloud.
The Plus plan expands these limits slightly and costs $59 per month. And the Pro plan for $249 per month removes almost all restrictions.
---
I cannot recommend Rows as a replacement for the good old Excel. First, there is a problem with formula support. Secondly, Excel has more features, except for collaboration and integration. And, thirdly, a purely online service for working with tables is clearly not suitable for everyone.
But, as a more advanced version of Google Sheets, Rows could well compete. Of course, if you need the integrations described above. By and large, without them, there is nothing interesting in this service.