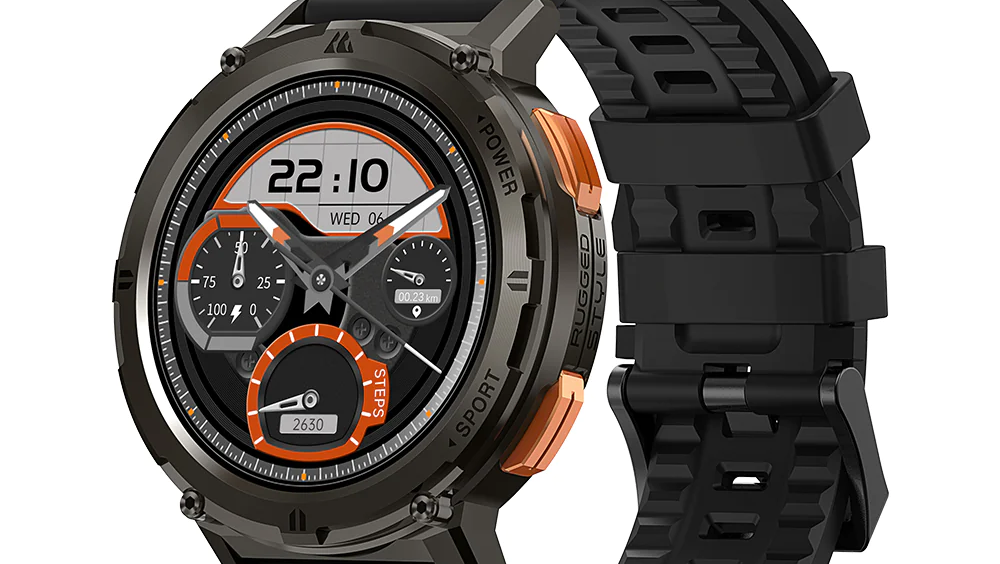 Smart watch Kospet Tank T2 is a budget alternative to Garmin
The appearance of the Tank T2 in online marketplaces has completely turned the smartwatch market upside down. Kospet, one of the fastest growing smartwatch brands, was responsible for the development and production of watches.
Kospet was founded in 2018 and thanks to its vast network of factories and subsidiaries (from Washington to Hong Kong), it has been able to create revolutionary smartwatches at an unbeatable price.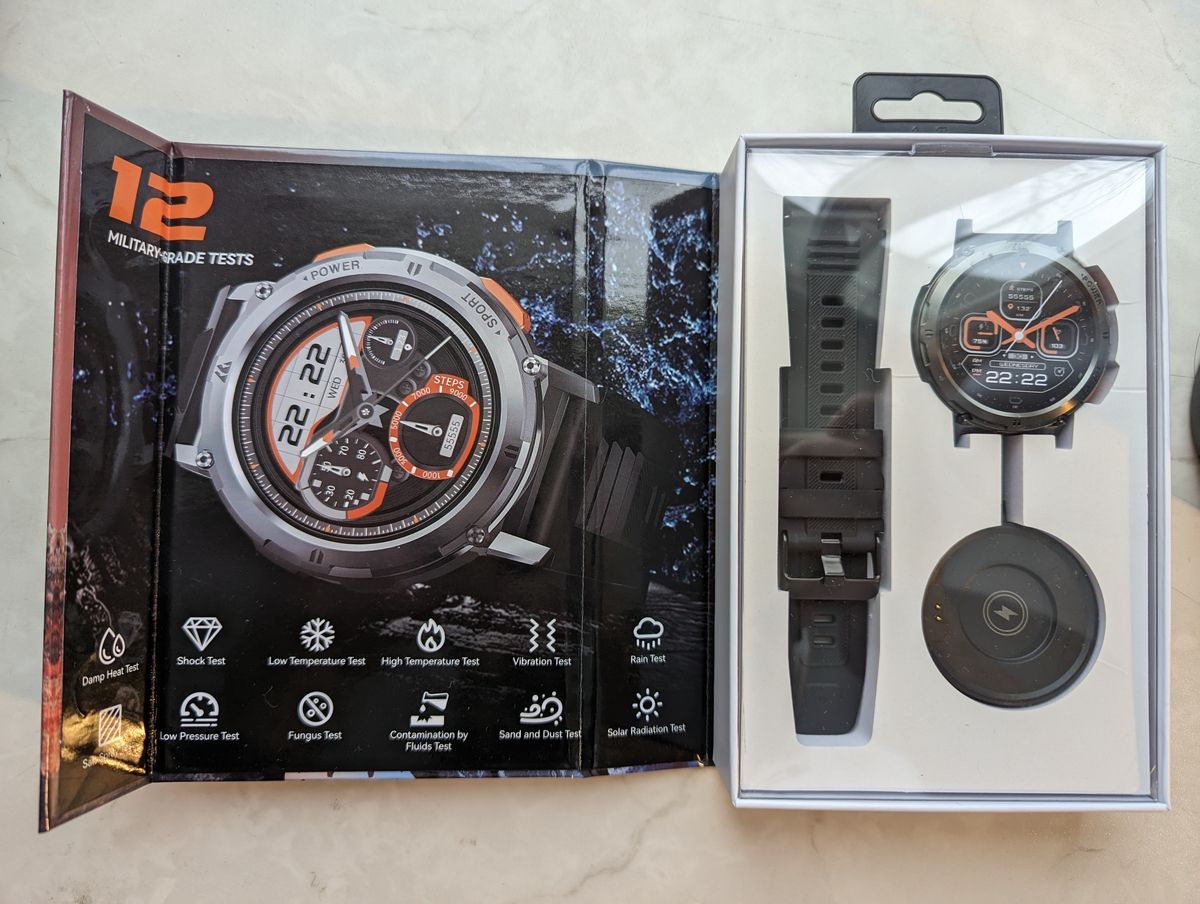 The Kospet Tank T2 smartwatch costs around $129 and boasts amazing versatility, sleek design and unparalleled durability.
I got this watch from ZBANX to review.
Specifications
Model KOSPET TANK T2
Color Black/Silver
Watch Case Material Metal+ABS+PC
Watch Strap Material Silicone
CPU RealTek8763EW
Memory 64KB RAM + 128M ROM
Battery 410mAh Pure Cobalt Battery
Standby Time Standby: 50 Days / Daily Use: 10-15 Days / Always-On Display: 2-3 Days
Waterproof 5ATM & IP69K Waterproof
Motor Yes
Heart Rate Sensor VP60
Pedometer Sensor STK8325
Bluetooth Ver 5.0
Touch Screen Mode G+F (Panda Tempered Glass)
Bluetooth Calling HIFI Bluetooth Calling with One Switch
Compound
APP Name KOSPET FIT
System Support Android 5.1 & iOS 10.0 and Above
Screen
Display Size 1.43 inch
Display Technology AMOLED
Display Resolution 466*466
Possibilities
Health Monitoring Heart Rate, Blood Oxygen, Blood Pressure (Via Software Algorithm)
Function Bluetooth Calling, Smart Notifications for incoming calls, text messages of Apps (WeChat, QQ, Weibo, Facebook, Twitter, WhatsApp, Line, KakaoTalk, Instagram, Skype, etc). Sleep Monitoring, Pedometer, Sedentary Reminder, Alarm Clock, Weather, Music/Music Control, 24-Hour Heart Rate Monitoring, Blood Pressure Monitor, Blood Oxygen Monitor.
Sports Mode 70 Sports Modes with Smart Recognition
Watch UI Language English (Default), French, German, Italian, Spanish, Portuguese, Russian, Japanese, Korean, Arabic, Turkish, Bengali, Simplified Chinese, Traditional Chinese
APP Language Simplified Chinese, Traditional Chinese, English, German, French, Italian, Spanish, Portuguese, Arabic, Turkish, Russian, Japanese, Korean, Bengali.
Durable like a tank
Aptly named for their outstanding durability, Kospet's Tank T2s are made from remarkably durable metal, making them immune to almost any kind of physical attack.
Neither an accidental fall from a great height, nor getting under the wheels of a car will damage the Kospet Tank T2.
In addition to exceptional resistance to drops and high pressure, the Tank 2 smartwatch is virtually immune to vibration. Athletes can comfortably wear them when performing ultra-fast and abrupt movements, such as sprinting or swimming.
New generation AMOLED screen
The Kospet Tank T2 smart watch with an innovative Active Matrix Organic Light Emitting Diode (AMOLED) screen consumes much less power, responds quickly to movement and provides better image quality than today's counterparts.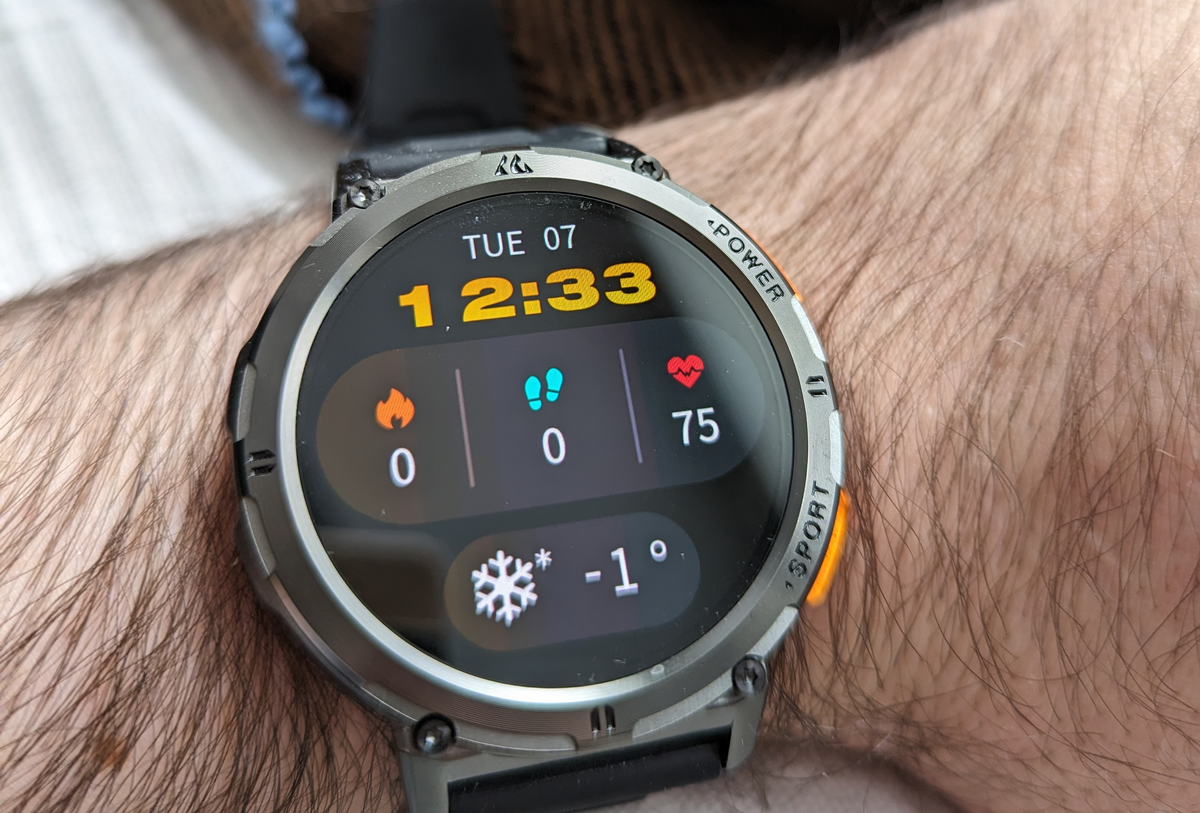 Thanks to the improved cathode layer and TFT-matrix, the watch boasts a more flexible and brighter screen, a sharper image and improved contrast.
The AMOLED screen of the Tank T2 was developed using high-quality self-luminous substances, so that even the smallest details can be seen on it at any time.
Permanent time display
Many smartwatches fail to be truly "smart" when it comes to the watch's primary function of showing the time and notifications to the wearer.
This does not apply to the revolutionary Tank T2 watch from Kospet, which is equipped with the Always-on Time Display function (constant display of time and notifications).
The Tank T2 will always show the exact time, whether the wearer is driving to work, playing sports, enjoying good music at a concert, or just watching TV at home.
This feature is in perfect harmony with the latest AMOLED screen. Improved energy efficiency compared to smartwatches with OLED or LCD screens allows this model to perform its basic functions for a longer time.
Outstanding battery life
Kospet knows that many users have fallen out of love with their smartwatches due to constant worry about low battery. And the company has found a solution - a capacious battery that runs on patented software algorithms, thanks to which the Tank T2 smartwatch lasts longer than any other state employees on the market.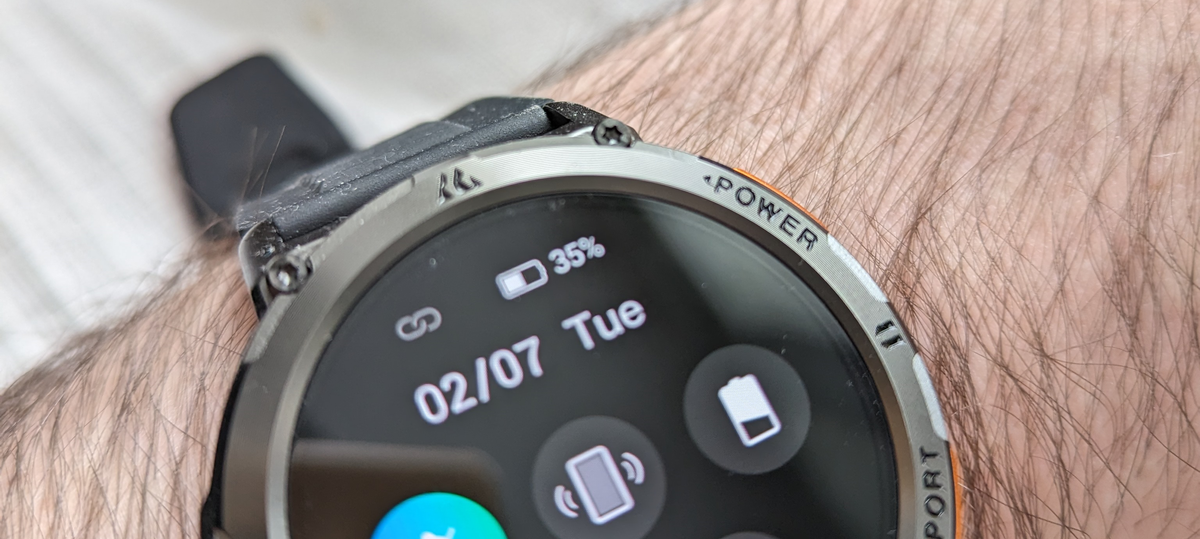 The Tank T2 is equipped with a 410 mAh cobalt battery that boasts higher voltage and capacity than lithium-ion counterparts. In addition, this smartwatch is equipped with a dual-mode processor, which further reduces the overall power consumption.
The cobalt battery lasts up to 15 days of all-day use and can last up to 50 days in standby mode, a feat that no other competing smartwatch has been able to beat to date.
All are waterproof and T2 is waterproof
Waterproof performance is clearly defined by the IP rating developed by the International Electrotechnical Commission (IEC). Few brands can claim to have built a smartwatch that won't be damaged by submersion in water and can withstand high pressure, and Kospet is one of them.
With an IP69K dynamic waterproof rating, the Tank T2 smartwatch has become a new milestone in the development of smart fitness watches.
According to a Kospet spokesperson, the brand purposefully chose a design that opens up new possibilities for users and athletes who engage in water sports almost daily.
Owners of the Tank T2 will feel at ease while jogging in the rain, under the splashes of water from the pool, and even while surfing or scuba diving. Regardless of the water temperature, the watch can withstand pressure at a depth of up to 50 m.
Tank T2 from Kospet is a hybrid of a fitness tracker and smart watch. They received the most advanced fitness monitoring features, a large set of modes and an advanced, surgically accurate sensor.
The brand has developed a revolutionary sports algorithm designed to accurately monitor a range of critical sports and physiological indicators. And most importantly, Kospet T2 is equipped with BioTracker optical biometric sensor.
The owner of the smart watch Tank T2 can easily get information about the level of oxygen in the blood, sleep quality, stress level, heart rate and many other physiological indicators.
Manage audio calls with one-click switching to Bluetooth
In terms of connectivity and communication, modern smartwatches keep up with smartphones.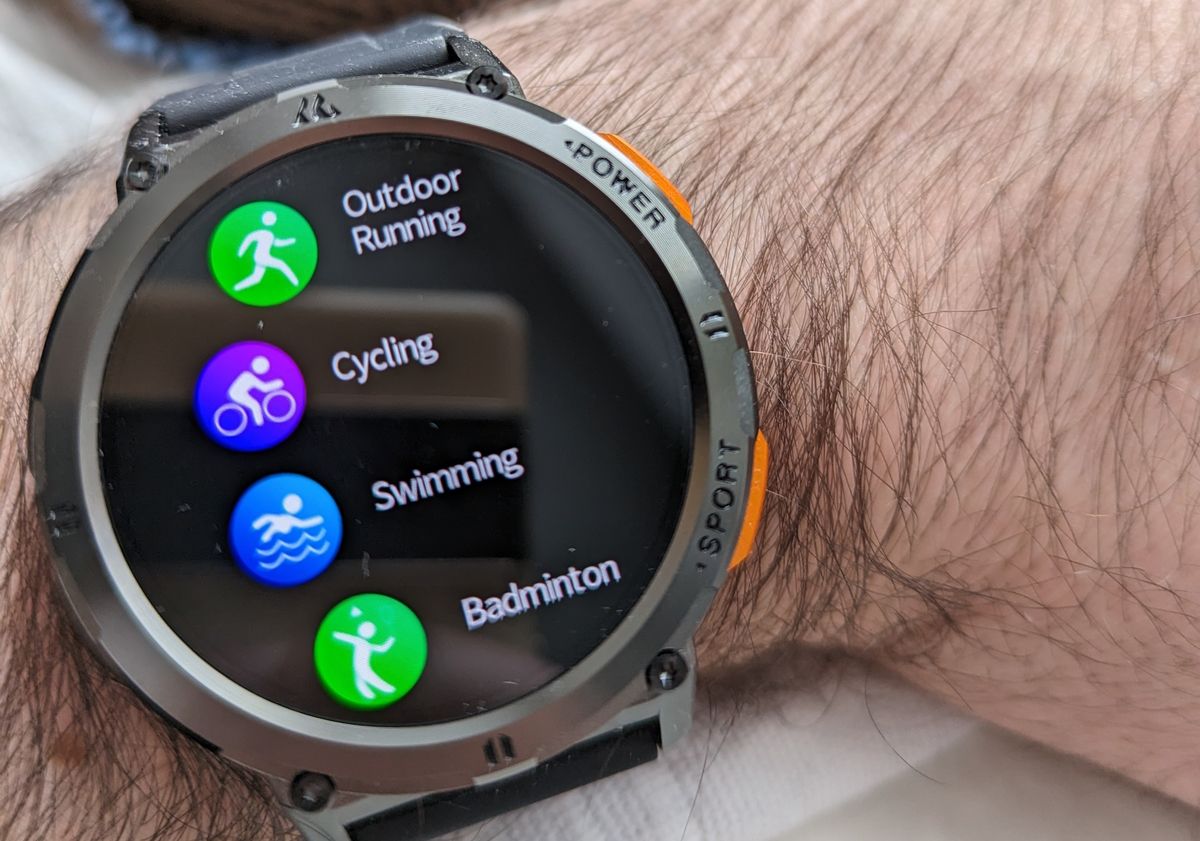 Kospet aimed to create a model that makes communication even easier with smartwatches, and introduced a state-of-the-art one-tap call switching feature.
In addition to the latest Bluetooth connectivity option, the Tank T2 is equipped with a RealTek8763EW processor that boasts two Bluetooth modes. The former allows the T2 user to easily make or receive calls, while the latter enables them to listen to their favorite tunes.
With built-in XX audio decoding chip, both modes provide high quality sound.
The sound produced by the Tank T2 smartwatch can best be described as impeccably clear and crisp, and the bass remains as deep and lively as ever.
Mode for every occasion
Before developing the Tank T2 watch, Kospet carried out extensive research to ensure that their revolutionary product will meet all the needs of smartwatch fans.
The Tank T2 boasts 70 unique sport modes, each offering different monitoring options. T2 from Kospet has made data collection and processing simple, efficient and accurate, whether you're hiking or bodybuilding, skiing or swimming.
In addition, this innovative smart watch uses the SmartRecognition function, which checks the correct mode selection every time.